If you own a business, you've probably heard of SMS marketing. But do you really know what it means? In a world where everyone has a smartphone glued to their hands, SMS marketing can be a powerful tool to reach your customers. It's a cost-effective, fast, and efficient way to communicate with your target audience. But what is SMS marketing, and how does it work? In this article, 1Byte will explore the basics of SMS marketing, its benefits, and how it can help you grow your business. So, whether you're a seasoned marketer or a small business owner, let's dive into the world of SMS marketing and see what it's all about.
An Overview
As you dive into the world of SMS marketing, it's critical to first grasp what it is and how it works.
What is SMS Marketing?
SMS marketing is a marketing approach that involves sending text messages to clients to promote a product, service, or brand. SMS stands for "Short Message Service," and text messages sent using SMS marketing are normally limited to 160 characters.
SMS marketing allows businesses to reach clients directly on their mobile phones, which is a convenient and effective way of communicating with them. SMS marketing messages might contain information about new items, promotions, specials, and events, among other things.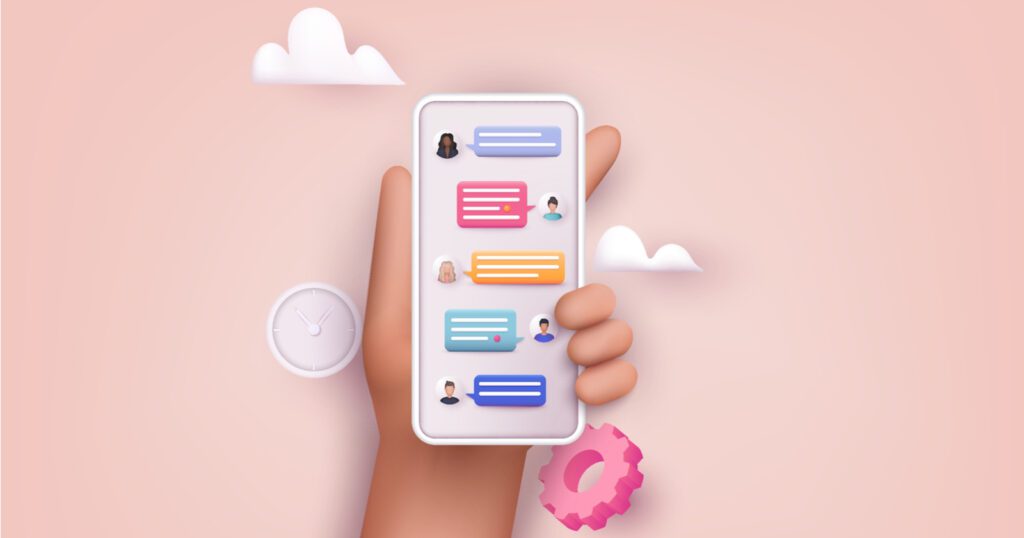 SMS marketing has grown in popularity in recent years as more individuals rely on their mobile phones for communication. According to a Mobile Xco survey, the average individual checks their phone more than 150 times per day, implying that SMS marketing messages have a high chance of being viewed by clients.
Yet, it is important to know that SMS marketing is governed by rules and regulations that firms must follow in order to avoid legal issues. Businesses, for example, must get customer agreement before sending SMS marketing messages, and they must give customers an easy means to opt-out of receiving communications.
Statistics on SMS Marketing
SMS marketing is a powerful tool that can help businesses reach their target audience and increase their revenue. According to a survey by Simple Texting, 66% of consumers prefer mobile messaging, or consider it their second choice of communication. SMS marketing can have ROI rates as high as $8.11 per message. The average response rate for SMS marketing is 45%. SMS has a 98% open rate compared to email marketing.
SMS marketing is a great way to reach your target audience and increase your revenue. It is a cost-effective way to reach your customers and can be used to promote your products and services, send reminders, and more.
Here are some additional statistics on SMS marketing that you might find useful:
Recommended reading: Integrating 1BYTE SMS Service Into Your App Is Simple
The Workings of SMS Marketing
If you want to begin a successful SMS marketing campaign, you must first grasp how it works. SMS marketing is a simple and effective approach to reach out to customers directly and improve brand engagement. This section will provide you a full introduction of SMS marketing, including how it works, what makes it effective, and the various tactics you can use to get started. This section will provide you with the information you need to construct a successful SMS marketing campaign, whether you're a seasoned marketer or just starting out.
Benefits of SMS Marketing
SMS marketing has numerous advantages for organizations of all sizes. Here are some of the major advantages of SMS marketing:
SMS marketing has a 98% open rate, which is much greater than other kinds of digital marketing such as email marketing.
SMS messages are delivered immediately, making them a great channel for time-sensitive information such as limited-time deals and flash promotions.
SMS marketing is a cost-effective technique to reach clients because the cost of sending an SMS message is inexpensive in comparison to other marketing channels.
Customers are more likely to engage with a message sent directly to their mobile devices, resulting in high engagement rates for SMS marketing initiatives.
SMS marketing allows firms to send customized messages to their clients depending on their preferences and past behavior.
Opt-in feature: An opt-in feature in SMS marketing ensures that only customers who have expressed an interest in receiving messages from a business receive them.
SMS marketing has shown to be an efficient marketing medium for companies in a variety of industries. Businesses may enhance consumer engagement, drive conversions, and improve their bottom line by embracing the benefits of SMS marketing.
How SMS marketing works
SMS marketing sends marketing communications to customers via text messaging. It's as simple as texting a promotional offer or information about a product or service to a customer's phone number. Consumers who have opted in to receive these messages will receive them on their phones immediately. This type of marketing is powerful because it allows firms to reach clients directly where they are most likely to be paying attention: on their phones. It's also a low-cost technique to swiftly contact a huge number of customers.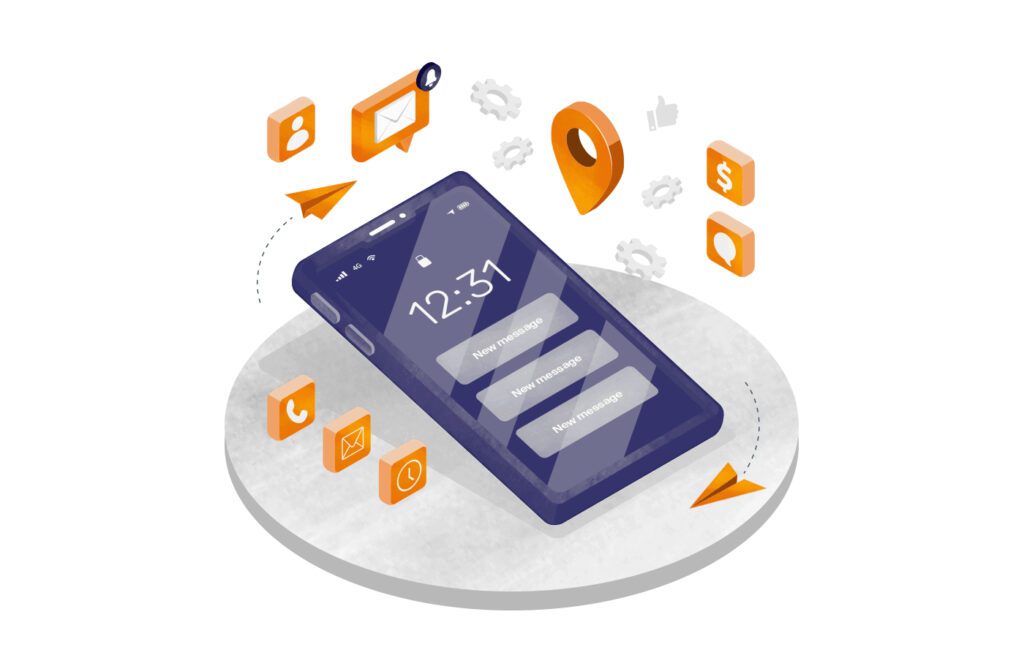 SMS marketing can be used by businesses to send promotional offers, reminders, and notifications, among other things. A restaurant, for example, might send out a text message with a voucher for a meal discount, or a merchant can send out a reminder about an approaching sale. Businesses can use SMS marketing to boost client engagement and loyalty, ultimately driving sales.
It is vital to note that SMS marketing is governed by legislation and guidelines, such as the Telephone Consumer Protection Act (TCPA), which compels businesses to seek customer authorization before sending text messages. Customers should also be able to opt out of getting messages from businesses. Businesses may guarantee that their SMS marketing initiatives are both effective and legal by following these rules.
Types of SMS marketing campaigns
SMS marketing is a versatile marketing tool that can be used to send a variety of different types of messages to customers. Here are some common types of SMS marketing campaigns:
Promotional messages: These are messages that offer discounts, deals, or promotions to customers. For example, a retail store might send a message offering 20% off a purchase.
Event invitations: SMS can be used to invite customers to events, such as store openings, product launches, or sales events. The message might include a special invitation code or offer.
Transactional messages: These are messages that are sent in response to a customer's action, such as a purchase confirmation, appointment reminder, or delivery notification.
Surveys and feedback requests: SMS can be used to solicit feedback from customers, such as through a survey or rating system.
Loyalty program messages: SMS can be used to communicate with customers about loyalty programs, such as reward point balances, special offers, or program updates.
Educational messages: SMS can be used to share educational content with customers, such as tips, advice, or how-to guides.
It's important to note that different types of messages may be more effective for different types of businesses and customer segments. It's important to experiment and test different approaches to find what works best for your business.
Recommended reading: Using 1Byte SMS Service To Create Your Own Brandname
How to Get Started with SMS Marketing
Are you ready to begin using SMS marketing for your company? Great! We'll walk you through the steps to get started with SMS marketing in this section.
Building a contact list
The first step in building a successful SMS marketing campaign is to build a contact list. Those who have opted in to receive text messages from your company should be on your contact list. It is critical to obtain permission before sending SMS messages to anyone.
Asking customers to opt-in to your SMS marketing program is one approach to establish a contact list. You can accomplish this by putting a sign-up form on your website or a call-to-action in your marketing materials. You can also ask customers to opt-in by sending a text message with a certain phrase to a designated number.
Incentives to opt-in are another excellent technique to create a contact list. Customers that sign up for your SMS marketing campaign, for example, can receive a discount or a freebie.
It's also critical to make it simple for clients to opt out of your SMS marketing program. In each text message you send, include explicit information on how to opt-out, and make the procedure simple and quick.
Remember that the key to constructing a successful contact list is to prioritize quality over quantity. To increase engagement and conversions, ensure that your contacts have opted in and are interested in your products or services.
Creating compelling messages
The ability to create interesting messages is critical to the success of your SMS marketing strategy. Following the creation of a strong contact list, the following stage is to ensure that your messages are interesting enough to entice your subscribers to take action. Here are some pointers to help you design powerful messages:
Make it short and sweet: SMS messages have a character limit of 160 characters, so keep your message brief and to the point. Avoid sending long communications that may bore your subscribers.
Add a clear call-to-action (CTA): Your message should have a clear CTA that advises subscribers what to do next. Provide a link or a phone number to make it easy for them to take action.
Personalize your communications: Adding a personal touch to your messages can boost engagement. Make the message feel more customized and relevant by include the subscriber's name.
Employ strong verbs: In your messages, using strong verbs can generate a sense of urgency and push subscribers to take action. Strong verbs include "hurry," "act now," "don't miss out," and so on.
Make sure your messages provide something of value to your subscribers. Providing value, whether in the form of a discount, a promotion, or unique material, can assist raise engagement rates.
You can develop appealing communications that resonate with your subscribers and motivate them to take action by following these guidelines. Remember to test your messages and track their effectiveness in order to develop and optimize your campaign.
Choosing the right SMS marketing platform
Selecting the best SMS marketing platform is critical to the success of your campaign. There are numerous platforms to choose from, but not all of them are created equal. Consider pricing, convenience of use, features, and customer support when choosing a platform.
Consider the price first. Some platforms allow you to pay as you go, while others demand a monthly subscription. Choose a platform that matches your budget and has the functionality you require.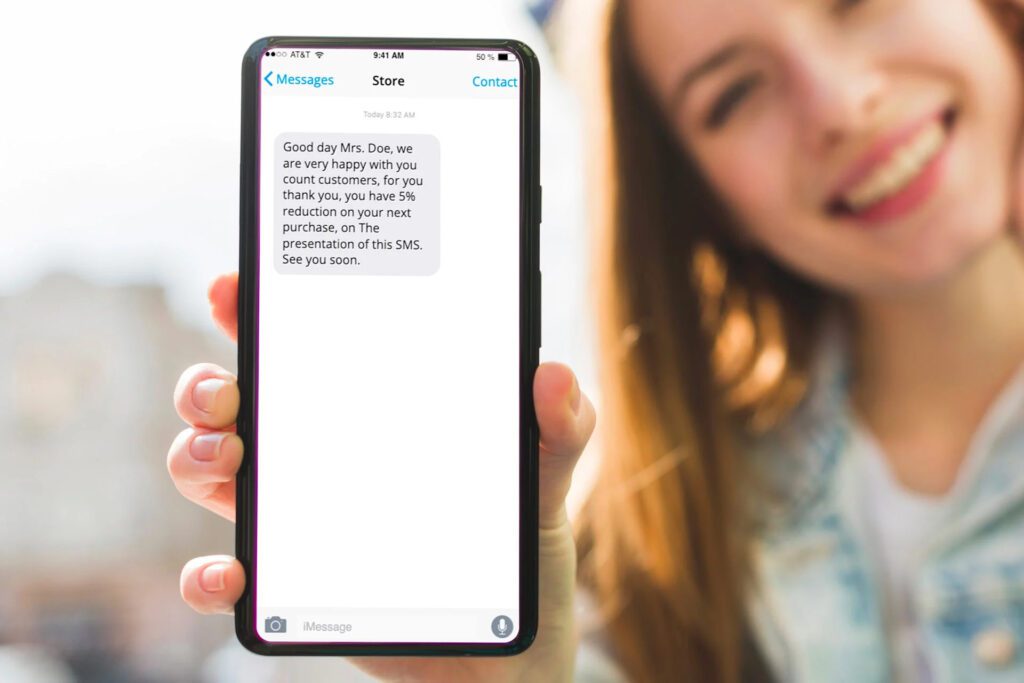 Another essential consideration is ease of usage. Search for a platform with an easy-to-use interface and tutorials or customer assistance to help you get started. You don't want to lose time figuring out how to use the platform when you could be writing and sending SMS messages.
Consider the qualities that are most essential to you. Do you require the capacity to schedule communications ahead of time? Do you wish to track message delivery and engagement rates? Create a list of the features you require and compare platforms until you discover one that has them.
Finally, client service is critical. Look for a platform that has various methods of help, such as phone, email, and live chat. Check to see if they have a reputation for offering outstanding customer service, so you can receive assistance fast if you require it.
Complying with regulations
When first starting out with SMS marketing, it's critical to be aware of the regulations you must follow in order to avoid legal ramifications. SMS marketing is strictly regulated to safeguard consumers' privacy, and disobedience can result in penalties or legal action against your company.
The Telephone Consumer Protection Act (TCPA), which establishes guidelines for delivering promotional text messages to customers, is one legislation you should be aware of. Before sending promotional text messages to consumers, you must have their prior written authorization under the TCPA. This means you can't add people to your SMS marketing list without their permission, and you should make it simple for them to opt out of receiving messages.
Furthermore, the Federal Trade Commission (FTC) has established guidelines to protect customers against unsolicited SMS marketing. It is, for example, illegal to send deceptive, dishonest, or misleading text messages. You should also avoid using automatic dialing systems to transmit messages unless you have secured the recipient's prior written authorization.
To ensure compliance with these requirements, make sure your SMS marketing messages are clear, honest, and transparent. You should also make it simple for customers to opt out of receiving messages, such as by texting the word "STOP" to a certain phone number.
Conclusion
In conclusion, SMS marketing is a powerful tool that businesses can use to connect with customers and increase engagement. By sending short and personalized text messages to customers, you can keep them informed about new products, promotions, and other important updates.
To get started with SMS marketing, you need to define your target audience, choose a platform that suits your needs, create engaging content, and comply with regulations. Remember to keep your messages short and straightforward, offer value to your customers, and provide an easy opt-out option.
As the world becomes increasingly mobile-centric, SMS marketing is becoming more popular among businesses of all sizes. By using this strategy effectively, you can build brand awareness, increase customer loyalty, and drive sales.