Cpanel is huge, sometimes you need to have a little skill to have a better use. But with some people who don't know a thing about coding, that's a huge problem. That's why we created a whole series showing up step by step to understand what is cPanel and everything around it.
This function will display the last 300 errors for your site. This can be very useful for finding broken links or problems with missing files. Checking this log frequently can help keep your site running smoothly. This can help you to debug your website errors.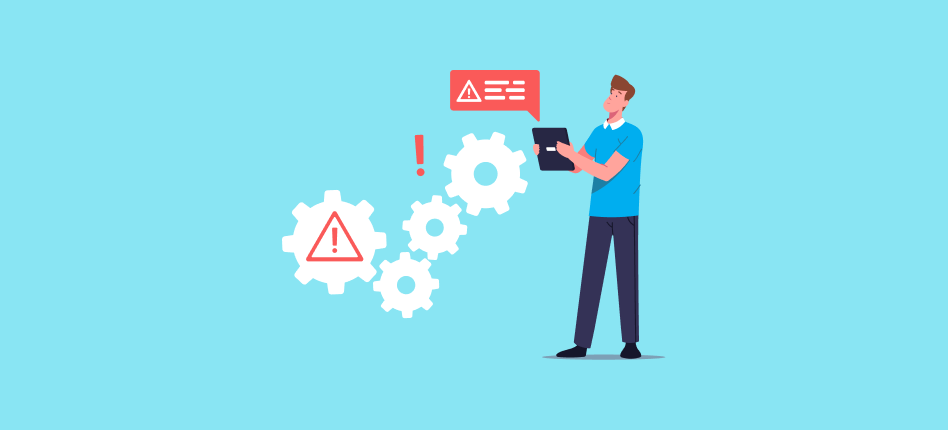 It will take you to the following interface.
This list of the errors that occurred in this domain related to any issues. In this case, there are many errors in this domain. You can frequently check this error log to see if there are any errors related to your website. It will be helpful for you to troubleshoot and resolve the errors.
Error details
The interface includes entries in the /var/log/apache2/ file.
NOTE:
This interface works with NGINX® with Reverse Proxy and Apache®. If you run NGINX on your server, this interface only displays the errors for web traffic from the Apache logs. NGINX and Apache log different types of errors in their error log, and NGINX's log does not log web traffic.
END OF NOTE:
The interface displays error log entries from the user's domains. The interface also displays entries that include the username for the account from the /var/log/apache2/suexec_log file.
To view older entries, access the individual log files.
The Apache logs record all of the requests that Apache handles. Tasks that other services handle may have separate log locations.
FAQs
Is cPanel Free?
Due to the fact that it is a third-party application, cPanel is not free. The majority of hosting companies, however, automatically include cPanel in all of their hosting packages.
In 2019, cPanel raised its rates, and many web hosting firms are thinking about migrating to other website management panels instead.
Is cPanel Private?
Your cPanel account is secure, so yes. Keep your username and password private if you are a website owner. This is crucial to the security of the data and settings on your website.
Conclusion
That's all for now, till then stay tuned and connected to 1Byte. Don't forget to give your valuable feedback in the comments below. Like and share us and help us get spread.