Do you want to build an online presence for your company or personal brand? A domain name is an essential initial step in the creation of a website. But, if you're new to the world of websites, purchasing a domain name can be a difficult undertaking. We'll help you learn how to buy a domain name, step by step, in this beginner's tutorial.
You'll learn all you need to know to get started on the web, from choosing the perfect domain name to registering and managing it. So, let's get started with buying a domain name.
An Overview
Are you prepared to build your online presence? The initial step is to purchase a domain name. So, before we get into the specifics of how to get a domain name, let's start with the fundamentals.
What is a Domain Name?
A domain name is the internet address that visitors use to find your website. It is a unique identification that aids in the location and access to your website. For example, if you want to go to Google's website, you put "google.com" into your web browser, and it sends you there.
Consider a domain name to be a virtual street address for your website on the internet. It is divided into two parts: the name and the domain extension. The name is the unique identifier for your website, and the domain extension is the.com,.org,.net,.edu, or country-specific extension that follows the name.
It is critical to get a decent domain name that symbolizes the objective of your website and is easy to remember and spell. A domain name that is appropriate to the content of your website can aid in search engine optimization (SEO) and attract more visitors.
Domain names are registered with domain name registrars, which are corporations that manage domain name reservations. A domain name can be purchased from a registrar for a yearly price that normally varies from $10 to $50 per year, sometimes coinciding with discounts. For example, at1Byte, we're holding monthly promotions that offer very competitive pricing of up to 50% discount per order.
Importance of a Domain Name in 2023
Having a domain name for your website is critical in 2023. A domain name is the one-of-a-kind URL for your website that visitors type into their web browser to access. It represents your brand and aids in the creation of an online identity for you or your business. People cannot reach your website if you do not have a domain name, and your online presence does not exist.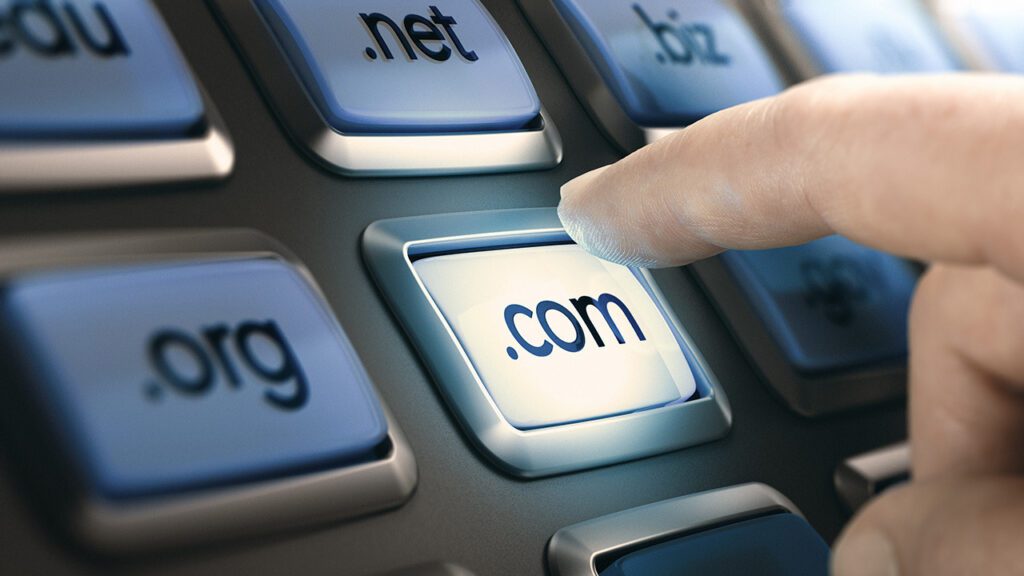 It is critical to select a domain name that is memorable and easy to remember. The maximum length of an SLD is 63 characters, therefore a short, branded, and memorable SLD is advised. While selecting a domain name, it is equally critical to consider search engine optimization (SEO). While domain SEO merely optimizes the name of your registered domain, it is best used in conjunction with URL SEO and web page SEO to boost website visibility.
Having a domain name also makes it easier for individuals to spread the word about your website. When your domain name is the same as your company name, it promotes your brand and makes it easier for customers to remember. It will be a natural way to attract more visitors if you have a distinctive and memorable domain name that people would share with their friends.
The Domain Name System (DNS) is essential for identifying computers and other networked devices so that they can access various websites on the internet. We would have to remember IP addresses for each website without it, which is both impossible and impractical. The DNS resolves domain names and allows for quick and easy internet searches.
Recommended reading: WHOIS Service for Better Domain Privacy Protection
How to Buy A Domain Name
Do you want to get a domain name for your website but don't know where to begin? Go no further than this novice's guide to purchasing a domain name! Even if you're a complete newbie, we'll walk you through the steps of purchasing a domain name for your website in this section. By the end of this, you'll have all the information you need to buy your own domain name with confidence. Well, let's get this party started!
Brainstorming Potential Domain Names
The domain name is an important part of any website because it defines your business and should be memorable and easily identifiable. Begin by compiling a list of relevant keywords that describe the goal, niche, or topic of your website. If you're launching a blog on healthy eating, for example, you could consider keywords like "nutrition," "wellness," "food," and "recipes."
Next, try combining these keywords to come up with a one-of-a-kind and memorable domain name. You might look up synonyms in a thesaurus or try adding prefixes or suffixes to the terms. It's critical to keep your domain name brief and easy to spell so that people can remember it and type it into their browser. Avoid using hyphens, digits, or special characters in your domain name because they might make it appear amateurish and difficult to remember.
Another suggestion is to make your domain name easy to pronounce and to make it sound excellent when spoken aloud. This is especially critical if you intend to utilize your domain name as the address for a podcast or YouTube channel. You can also utilize online tools like domain name generators to generate ideas. Based on your keywords and other characteristics, these programs can recommend accessible domain names.
Finally, once you've compiled a list of suitable domain names, conduct a fast search to ensure they're still accessible for registration. You can use a domain registrar's search tool to determine if the domain name you desire is available or if it is already registered to someone else.
Check Availability
Once you've compiled a list of suitable domain names, it's time to see if they're still available. This is an important step since you don't want to waste time and money on a domain name that is already taken. Fortunately, determining the availability of a domain name is simple and can be accomplished using any domain registrar website.
Simply visit the website of a domain registrar, such as GoDaddy, Namecheap, or Google Domains , to check the availability of a domain name. We also provide that function here at 1Byte domain. Enter the domain name to be checked and press enter. The website will then display whether or not the domain name is available.
Congratulations if the domain name you desire is available! You can go ahead and buy it. If not, don't be concerned. You can experiment with different domain name variations or use a domain name generator tool to generate new ideas.
It's critical to remember that just because a domain name is accessible doesn't imply it's the ideal option for your website. You should also consider domain extension, duration, and relevance to your brand or business. It's also a good idea to look for trademarks or existing brands with similar names to avoid any legal concerns later on.
Checking the availability of a domain name is a simple but critical step in the domain name purchasing process. Take your time with this stage and choose a domain name that is not only available but also relevant to your brand and business.
Registration
The process of officially acquiring the domain name you have chosen is known as registration. Once you've found an available domain name, the following step is to register it with a domain registrar. There are numerous domain registrars accessible, therefore it is critical to select one that meets your requirements. GoDaddy, Namecheap, and Google Domains are some popular domain registrars. If you crave cheap alternatives, our very own 1Byte can deliver stunningly.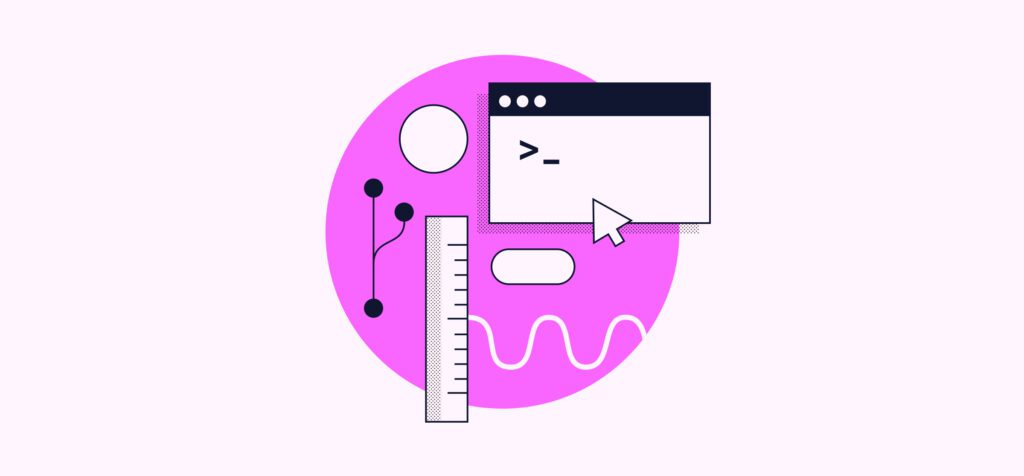 You will need to give some personal information, such as your name, address, and email address, in order to register your domain name. If you are registering a domain for a business, you may be requested to supply additional information such as your phone number and business information. It is critical to give precise information because it will be linked to your domain name.
During the registration procedure, you will also be asked to specify how long you want to register the domain for. Domain registration normally lasts between one and ten years. To avoid losing control of the domain name, choose a registration time that works for you and that you can renew before it expires.
After you have entered all of the required information, you must pay the registration charge. The registration fee varies according to the domain registrar and the domain extension you select. Several domain registrars provide discounts for the first year of registration, so compare pricing before making a final decision. You will officially own the domain name you selected after paying the registration price, and it will be associated with the personal or business information you provided during the registration procedure.
Privacy Protection
When you purchase a domain name, your personal information, such as name, address, and phone number, is made public in the WHOIS database. Anybody who performs a domain name lookup, including spammers, telemarketers, and identity thieves, has access to this information. This is when privacy protection comes into play.
Most domain registrars provide privacy protection, commonly known as WHOIS privacy, to keep your personal information private. It substitutes your WHOIS contact information with generic contact information provided by the registrar.
You can protect your personal information and keep it from falling into the wrong hands by utilizing privacy protection. It also aids in the reduction of spam and unwanted sales calls.
But, it's important to note that privacy protection can sometimes come at a premium, so make sure to check the pricing and terms of service with your registrant. Furthermore, some domain extensions, such as.gov and.edu, do not support privacy protection.
Recommended reading: How To Host Any Domain With Free DNS On 1Byte Cloud Hosting
Tips for Domain Name Management
Now that you've learned how to get a domain name, you should know how to properly manage it. Effective domain administration may assist guarantee that your website remains accessible and secure while also maintaining the reputation of your business. In this section, we'll go over some domain name maintenance suggestions to help you get the most out of your investment and avoid problems down the road. Let's dive in.
Keep your domain contact information up-to-date
Maintaining your contact information is a crucial aspect of domain name management. Your name, email address, phone number, and physical address are all included. This information will be requested when you initially register your domain name. Yet, it is critical to keep this information up to date and accurate.
Why is it critical to keep your domain contact information current? For one thing, it ensures that you receive critical notifications from your domain registrar or web host. If there are any problems or modifications to your domain, you should be alerted as soon as possible. Keeping your contact information up to date can also help prevent your domain from being hijacked or transferred without your knowledge.
Log in to your domain registrar's website and navigate to the domain management area to update your contact information. You can then adjust your contact information and save your changes. It's a simple and easy operation, but it can make a big impact in your domain's security and management.
Set up auto-renewal
If you want to keep your domain name alive and prevent losing it, make sure to renew it before it expires. But, renewing your domain name is easy to overlook, and after it expires, someone else may purchase it. To avoid this situation, set up auto-renewal for your domain name.
Most domain name registrars offer auto-renewal, which automatically renews your domain name before it expires. You won't have to bother about manually renewing your domain name every year, and you won't risk losing your domain name due to an oversight.
Log in to your domain name registrar account and go to the domain management area to set up auto-renewal. You should be able to find and enable the auto-renewal option from there. Some registrars may allow you to set up auto-renewal for many years ahead of time, which can save you time and ensure your domain name remains active for a longer length of time.
While auto-renewal is a nice feature, as the previous tip suggested. you should also keep your contact and billing information up to date to ensure that the renewal process runs successfully. If your credit card expires, for example, even if auto-renewal is selected, your domain name may not be renewed.
Use two-factor authentication
Using two-factor authentication is an efficient technique to strengthen the security of your domain name (2FA). This feature protects your account further by requiring a secondary verification code, which is typically given to your phone or email in addition to your password. Even if a hacker guesses or steals your password, they won't be able to access your account without the secondary code if you have 2FA enabled.
Most domain registrars include 2FA as an option, which you should activate as soon as feasible. It is usually simple to set up, and all that is required is a phone number or an email address to receive the verification code. Once you've enabled 2FA, keep your phone or email account secure and accessible at all times.
According to Microsoft, enabling 2FA can prevent up to 99% of automated attacks on your account, making it a powerful security tool. Google Authenticator, Authy, and Duo Mobile are some popular 2FA choices.
Monitor your domain's reputation
If you own a domain name, you must keep track of its online reputation. The reputation of your domain name is how people view it on the internet. Monitoring the reputation of your domain allows you to discover and address any concerns before they become major issues.
Setting up notifications for your domain name using Google Alerts or other similar tools is one approach to monitor its reputation. These tools will warn you when your domain name is mentioned online, allowing you to respond to any potential issues as soon as possible.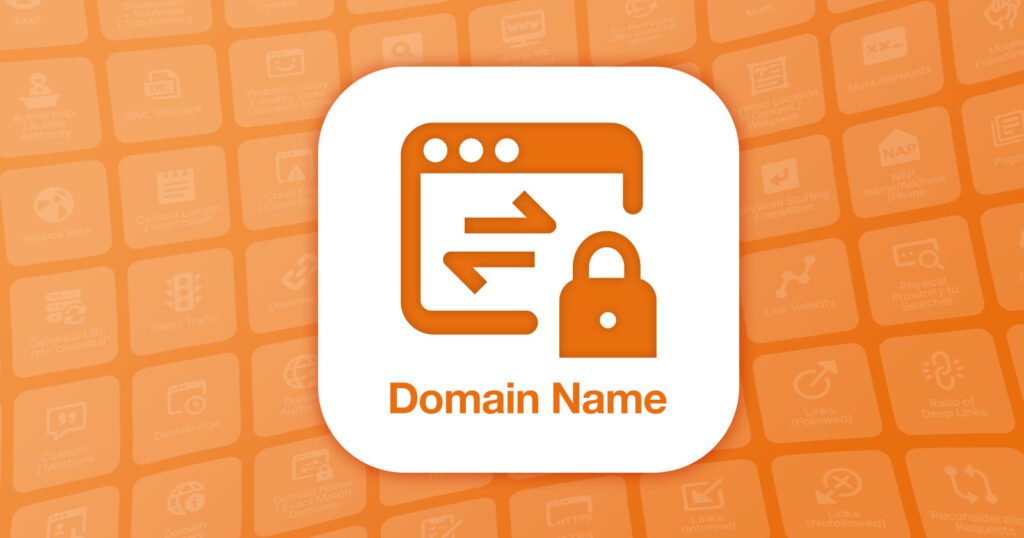 It is also a good idea to look for your domain name on search engines and social media platforms on a regular basis to see what others are saying about it. If you come across any bad comments or reviews, respond to them as soon as possible and properly.
By monitoring the reputation of your domain, you can maintain a positive image and ensure that your internet presence benefits rather than harms your brand or organization.
Consolidate your domains
Consolidating your domains is an excellent approach to simplify domain management. It can be difficult to keep track of many domains that are registered with different registrars or under different accounts. Consolidating your domains entails transferring them to a single registrar such as 1Byte, making it easier to administer them all from a single location.
Consolidating your domains has various advantages. For starters, it can simplify domain management, saving you time and effort. Second, by allowing you to take advantage of bulk registration or renewal savings, it can help you save money. Also, having all of your domains in one location can make it easy to monitor them for any security issues or unauthorized modifications.
To consolidate your domains, you must transfer them from their current registrar or account to your chosen registrar or account. Obtaining an authorization number from the existing registrar, initiating the transfer with your desired registrar, and approving the transfer request are common steps. Keep in mind that domain transfers may incur fees, so check with your current registrar and your intended registrar for additional details.
Before you consolidate your domains, compile a list of all your present domains and their expiration dates. You don't want to let a domain expire by accident during the transfer procedure. Also, be certain that the domains you wish to consolidate are transferable – some domain extensions have special transfer criteria, and not all domains are convertible.
Conclusion
Purchasing a domain name may appear intimidating at first, but it is a simple process that everyone can grasp. You'll be able to choose and purchase the appropriate domain name for your website in no time if you follow the steps provided in this beginner's guide. Choose a name that is distinctive, easy to spell, and appropriate to your company or brand. It's also critical to keep your domain management smooth.
If you live in Cambodia and are seeking a reputable domain name service provider, 1Byte can be great. We are a fantastic, quality yet affordable alternative for anyone looking to buy a domain name due to our expertise in many technological fields, as well as commitment to client happiness.