A control panel is a common tool for managing your hosting package. You can use it to manage your purchased domain names, install applications, create and manage email accounts, upload website files, and so on. Of course, you can do all of this by logging into the server directly. This, however, necessitates some development knowledge. One error and the entire site may be broken. Furthermore, web panels are usually simple and intuitive, saving you time. cPanel is one of the most powerful hosting control panels. It allows companies to manage their websites from a single dashboard. However, cPanel's licensing policy makes it too expensive for many resellers.
The Top 8 Cpanel Alternatives 2023
The list below includes open-source (free) and paid alternatives to cPanel.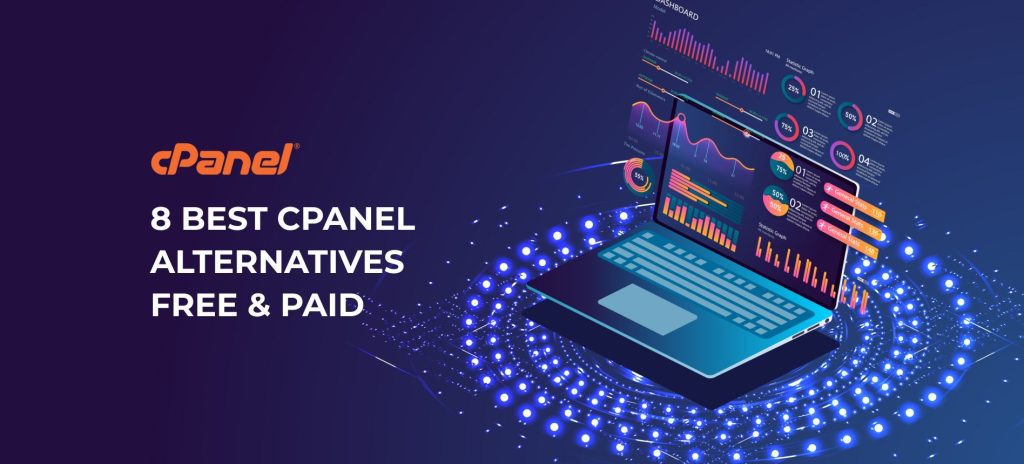 1. AJENTI
Ajenti is a free control panel for web developers and server admins. It is a useful tool that can be used to manage all the aspects of a website. Ajenti was created for all people who create, build, and maintain websites.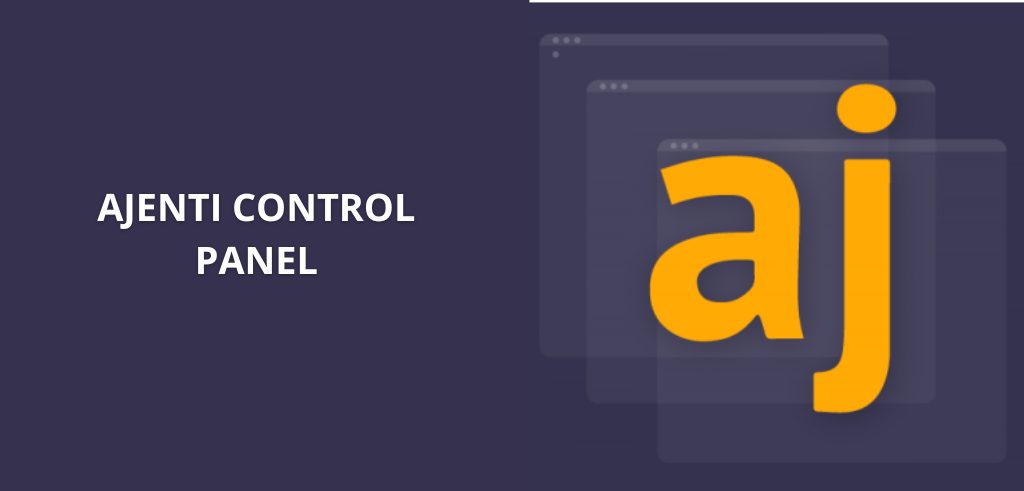 Today, Ajenti is launching a free version, which will allow less-technical website owners to manage all aspects of their servers remotely. Using a clean interface, Ajenti does not require you to have any coding knowledge. It is focused on being lightweight and allows you to avoid complex code fixes. You can reach out to the development team at any time and they are always excited to hear from their users.
Some noticeable features of Ajenti include:
Python and JavaScript extensible
Keep existing server configuration intact
Easy for users with simple needs
2. SPANEL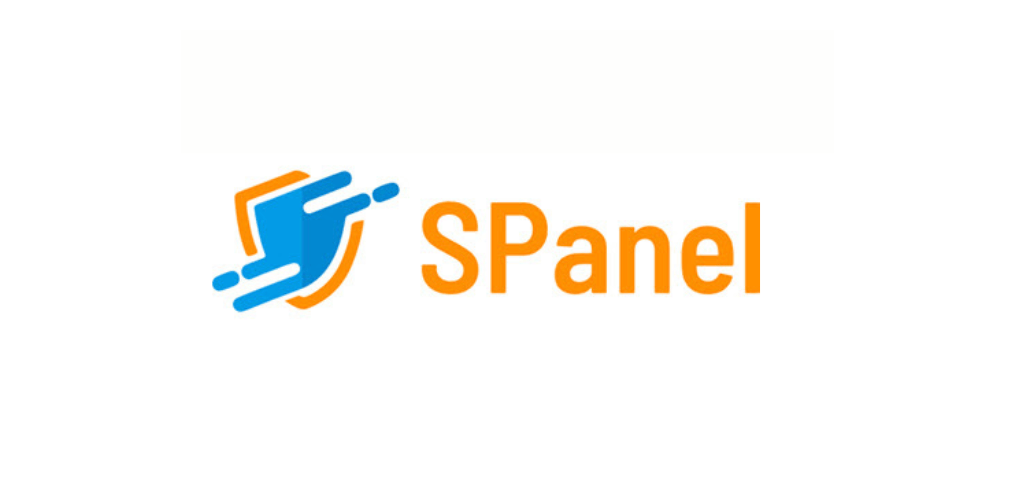 If you use CPanel, you might have felt uncomfortable changing passwords, and suspending and unsuspending websites. In this situation, SPanel is a good alternative to CPanel. This tool enables users to manage more accounts on the web server. It also allows you to change passwords, and suspend and unsuspend websites with ease.
Spanel comes with these highlighted features:
Supports Litespeed, Apache, etc.
Email management
Fast
Lightweight
Free SSL
Pick wanted PHP version fast and easy
3. PLESK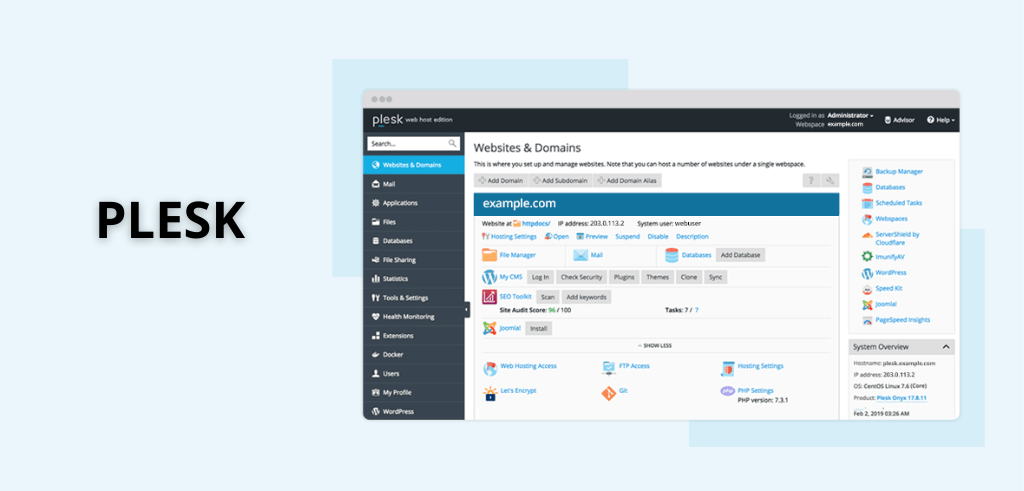 Let's say you are a webmaster and you want to sell hosting to your customers. It is recommended to use Plesk – A web hosting app, to start hosting accounts for your customers.
Choosing between Plesk and cPanel has been a debatable topic for years. Although there are many similarities between the two, Plesk is more flexible and advanced. Plesk supports both Windows and Linux environments and also supports Docker and Git.
Some notable features when using Plesk:
Some notable features when using Plesk:
Can manage and build up to 2 sites
Provides a safe and flexible WordPress toolbox.
Compatible with all platforms
The Plesk tool is Compatible across all platforms.
Full SSH access
Provides comprehensive site and server security across networks, applications, and operating systems.
4. CLOUDWAYS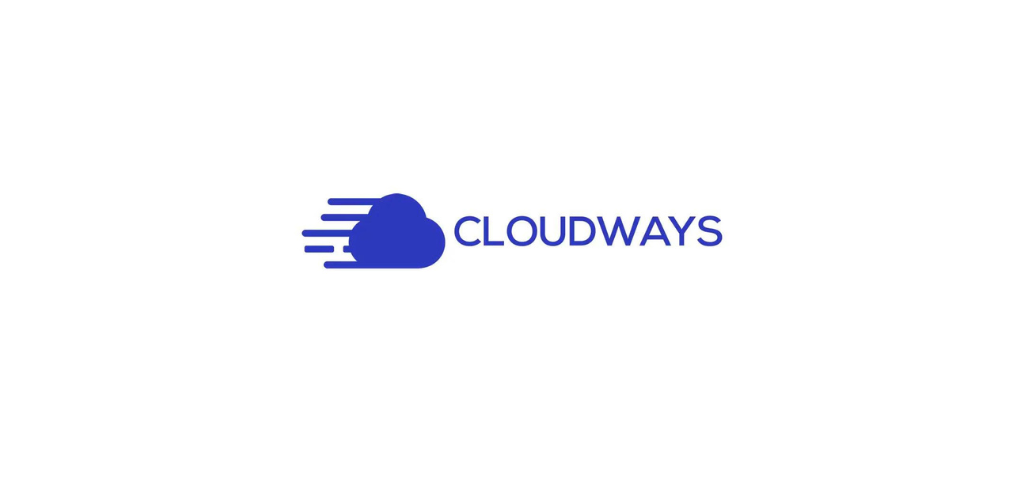 If you are looking for a managed cloud hosting platform that lets you deploy multiple PHP apps and scale them with ease, you should consider using Cloudways. It is partnered with some of the biggest cloud providers in the world and can be used to install apps like WordPress, Magento, and Shopify.
Cloudways is a managed cloud hosting platform for PHP applications. It allows you to install multiple apps through its intuitive dashboard. Cloudways works with some of the most popular cloud services in the world such as Amazon Web Services, Google Cloud, Vultr, etc.
Provide SSH and SFTP access
Easily install PHP apps
Scale or clone servers
Offer built-in caches to increase the website performance
5. CYBERPANEL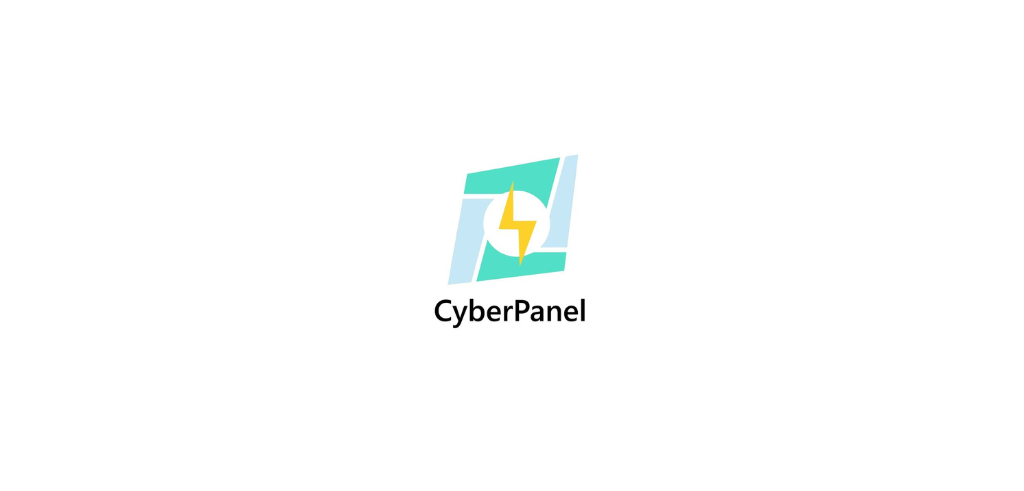 A new application, Cyberpanel is based on OpenLitespeed (WordPress hosting platform). It comes with built-in support for FTP, email, DNS, file manager, and automatic SSL.
Contain LSCache module with plugins for Joomla, Worpress,etc.
GIT attachment for websites
Stop email spam
One-click installer
Can be controlled with Command Line Interface (CLI)
6. FROXLOR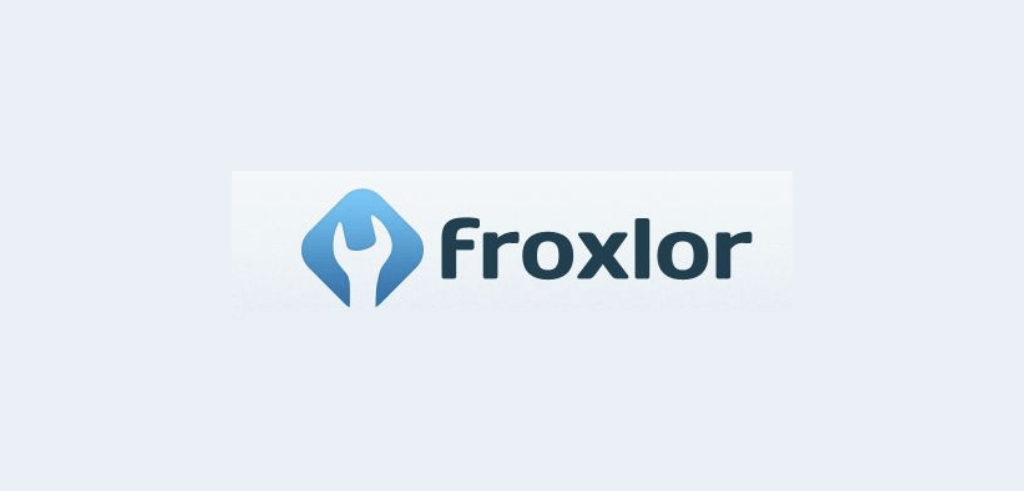 Froxlor is a handy web-based management tool for hosting servers. It allows you to create and organize shared web hosting services. This is an open-source cPanel alternative for developers and agencies that can help you manage your hosting solutions. The interface is simple to use, so you can easily create and respond to tickets.
Can select IPv6 or IP4
Overwrite the basic CSS
Create customize theme
Store FTP, Mail traffic, HTTP, etc.
Give access to all major functions by API
7. ISPCONFIG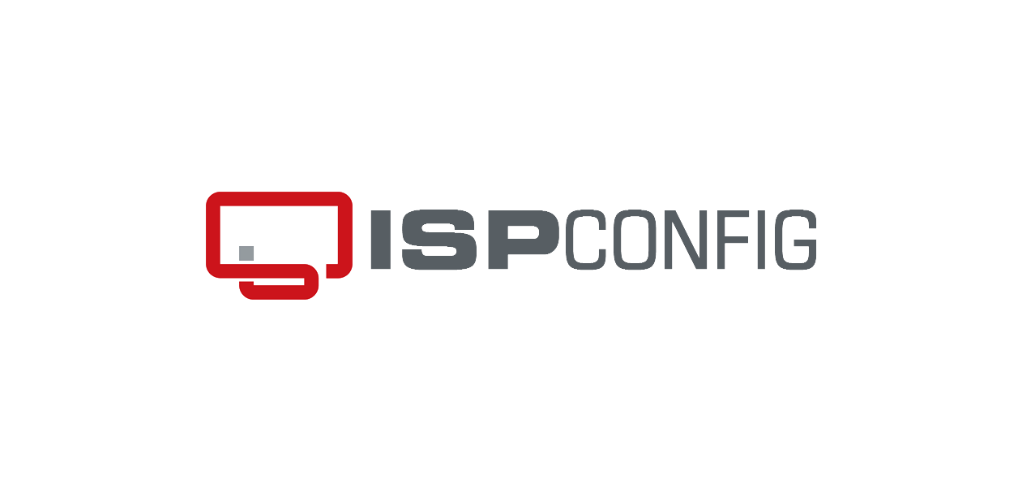 As the world's premier control panel, ISPConfig is a great alternative to cPanel. It is currently experiencing explosive user growth because of its unique feature: one control panel to manage multiple servers. Managing multiple websites with different servers is a pain. It's great that you can now save your favorite widgets and plugins on WordPress.org, which means you don't have to keep downloading them for each site you manage. ISPConfig has full control of your server, which is comparable to other popular panels. It comes with access levels for clients, resellers, and administrators that make it useful for domain sales. This control is available at the server level.
Manage more than 2 servers from one control panel.
Supports multiple distributions such as Debian, Ubuntu, etc.
Supports HTTP, SMTP, FTP, etc.
Manage websites, email accounts, DNS, etc.
8. Webmin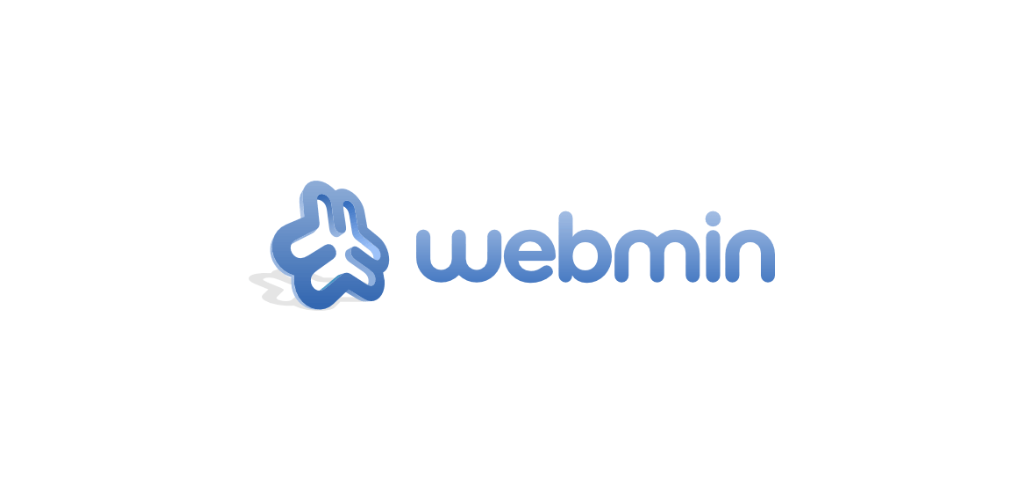 cPanel is a great product, but it's not the only option. Webmin has features and values that surpass cPanel by just about any measure. It's free, and it comes with a price tag that can't be beat.
Say hello to Webmin. It's a free server administration tool. cPanel would charge you more and more for its functionality, but Webmin is completely open-source. It allows you to control not only your server, but also Webmin itself.
Control the system remotely
Build most Apache directives and features.
Create and edit DNS records, BIND options, domains, etc.
Manage and install themes or modules across servers.
Create, update, delete, and group users across servers.
FAQs
Which cPanel alternative is right for you?
If you're not a technical expert, but you want to run your own server, try Vesta CP, YunoHost, Ajenti, or Froxlor.
If what you want is a great interface, use YunoHost or Vesta.
If you want something that will scale with your needs, use Froxlor.
If you want something that matches your technical expertise, use Ajenti.
Which are the Best cPanel alternatives?
Following are some of the best cPanel alternatives:
Conclusion
Since cPanel is not an all-in-one solution, you need to hire a team of server experts to deal with the complexities of keeping it up and running. With 1Byte's managed cloud hosting, you don't need to hire experts. With one monthly fee, everything is taken care of. Therefore, No longer do we have to pay high prices for an outdated interface and bad service.