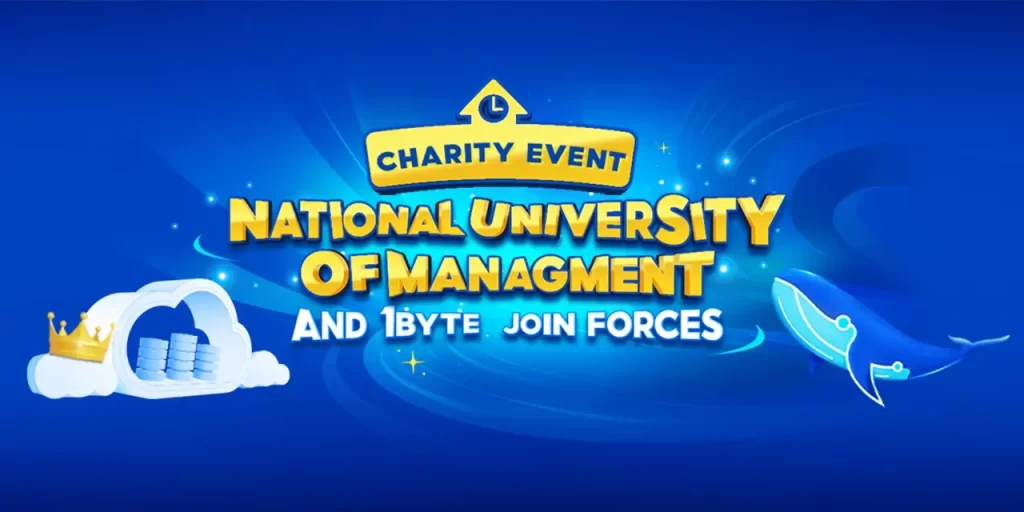 1Byte, a renowned cloud computing provider in Cambodia, is pleased to announce a charity event on June 9, 2023, in conjunction with the respected National University of Management. The ceremony was conducted at Ray Pai Commune, Kang Meas District, Kampong Cham Province's Reay Pai Primary and Secondary School.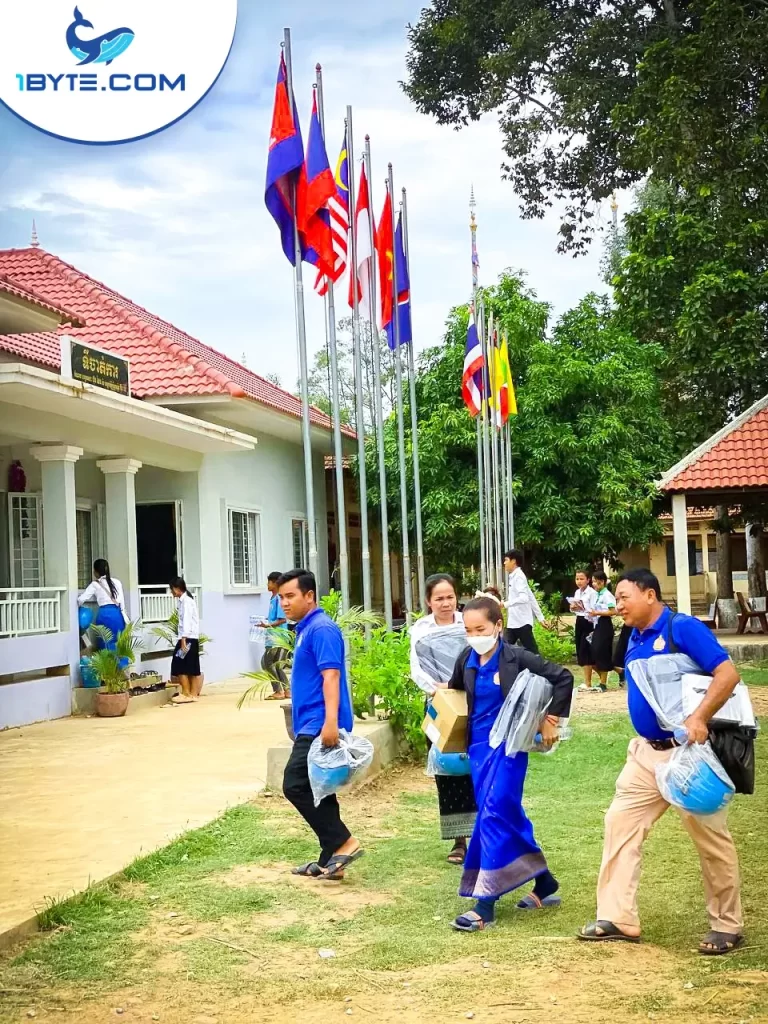 Charity Event: Education and Social Responsibilities Join Hands
On the morning of June 9 in Phnom Penh, we had the honor of delivering 200 helmets to the committed teachers at Ray Pai Primary and Secondary School as part of our commitment to giving back to the community. These helmets are an important safety measure for teachers during their everyday journey. We also provided helmets to the local Police Department and the Ray Pai Commune Hall working crew, ensuring their safety as they serve the community.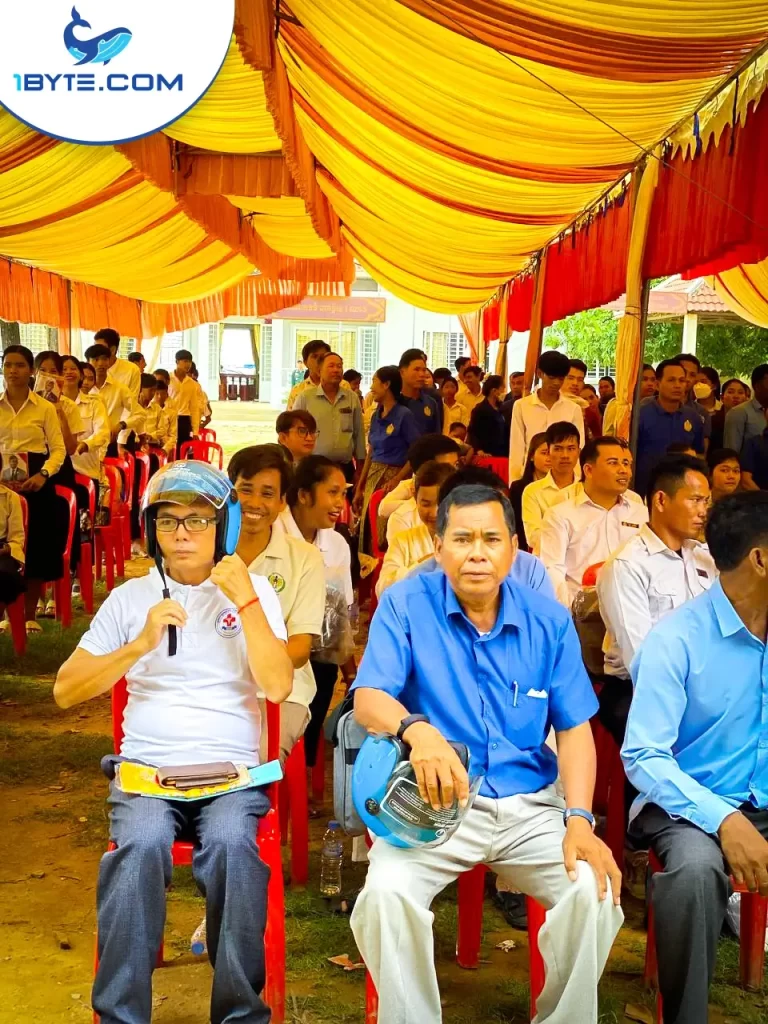 The relationship between 1Byte and the National University of Management illustrates our mutual commitment to making a positive difference in society. 1Byte appreciates the importance of corporate social responsibility as a leading provider of cloud computing services and actively pursues chances to contribute to the well-being of the communities we serve.
Meanwhile, the National University of Management, which is well-known for its quality in business education, contributes its experience to this collaborative endeavor. With its dedication to delivering training programs in a variety of subjects, the institution plays an important role in educating persons for the job market while also supporting research and development that addresses industry demands.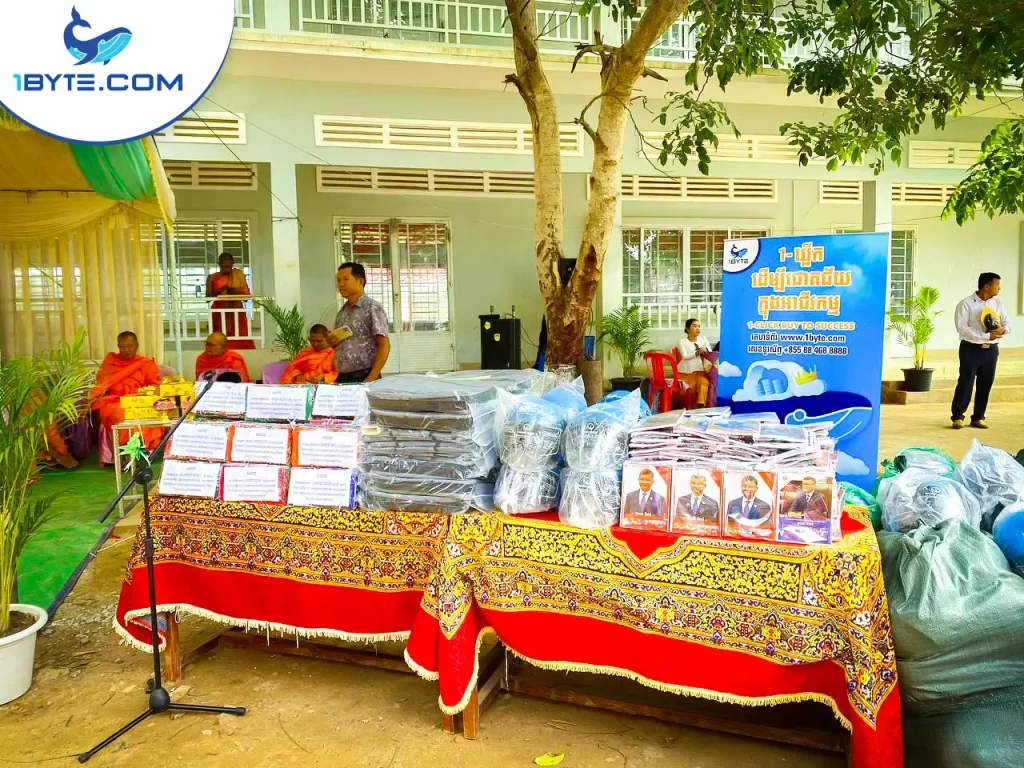 1Byte and the National University of Management hope to promote good change and empower individuals in Kampong Cham Province by working together. We firmly think that education, safety, and community support are critical pillars for societal growth and prosperity.
For media inquiries or further information about this charitable event, please contact:
Who We Are
1Byte
1Byte is a leading cloud computing firm in Cambodia, providing exceptional cloud server and web hosting services. With a dedicated support team and cutting-edge solutions, 1Byte offers reliable, secure, and efficient services to businesses of all sizes. Committed to customer satisfaction, 1Byte serves as a trusted companion in managing data center infrastructure and enabling businesses to thrive.
National University of Management
The National University of Management (aka NUM) is a renowned business school located in Phnom Penh, Cambodia. Situated near Phnom Penh Railway Station, the university offers training programs in management, economics, commerce, IT, business law, tourism, and foreign languages. With a focus on research and development, the university equips individuals with the skills and knowledge needed to succeed in the job market.