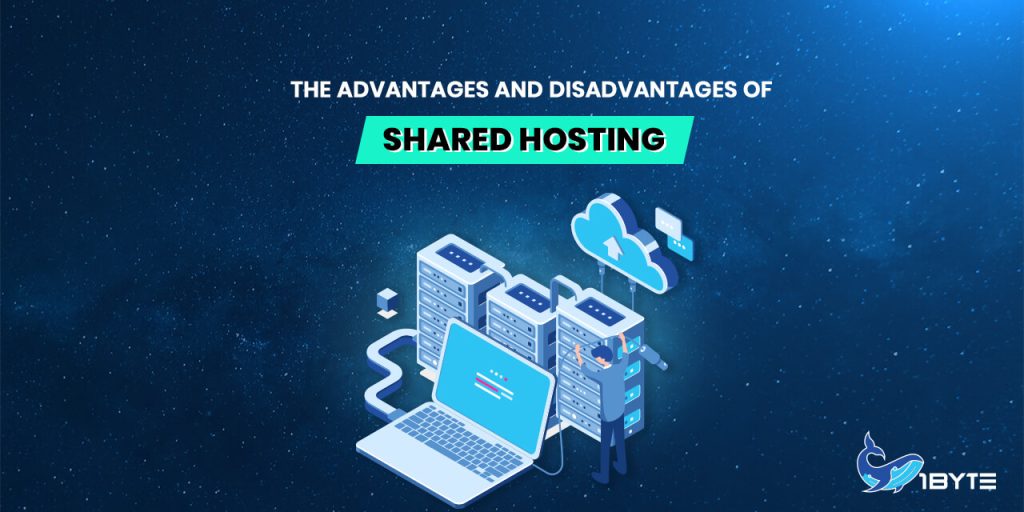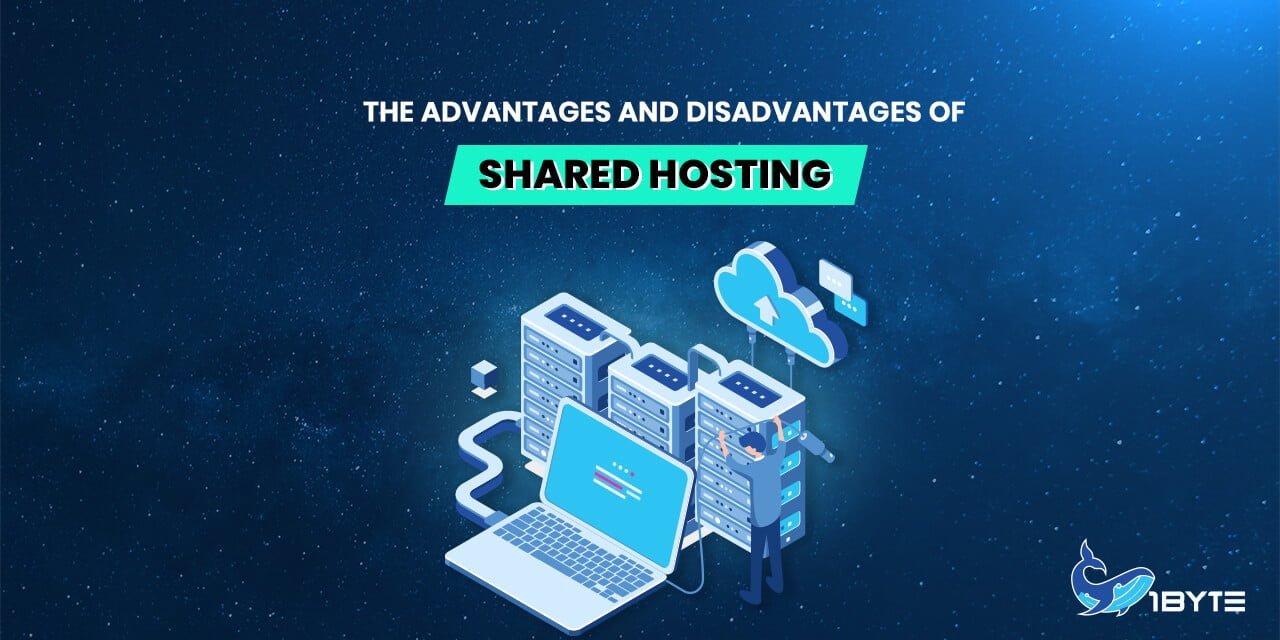 Shared hosting is a popular hosting option used by many website owners. It involves sharing server resources with other websites. In this article, we will discuss the advantages and disadvantages of shared hosting.
The 4 Advantages of Shared Hosting
1. Economical
The first and most eye-catching feature of shared hosting is its low price. The fact that it is offered at an extremely affordable rate, is its biggest advantage. At 1Byte, you can have a shared hosting plan starting at 2.5 USD/ month and enjoy all its benefits. With this mind-blowing price, your brand and products will be easily accessible to everyone quickly.
2. Efficient
1Byte always wants to bring the best convenience to our customers. With just a few clicks, you don't even need to have much knowledge in this field. We will provide you all the necessary resources for running your online business or website.
1Byte will let you experience blazing-fast speeds from state-of-the-art hardware. This will boost your website to run smoother than ever. Not only you but also your customers will be amazed.
3. Convenient
When you require more resources, you can always upgrade your plan to a higher one, which makes it very convenient. You can manage resources, applications, scripts, installations, and more through a convenient cPanel. There, you have everything visually displayed, so it's easy to understand what you're doing. Content management systems such as WordPress can be installed on shared hosting with a single click.
Also, the administration and maintenance of the server are taken care of by us, so you don't have to concern yourself with anything else but running your website.
4. Provides Multiple Emails and Databases
Even though shared hosting is the cheapest hosting option there is, you still get an abundance of email accounts and databases too.
Along with 1Byte, we provide you with 5-30 email accounts. You can also have multiple databases which start at 1 to 6 databases.
The 4 Main Disadvantages of Shared Hosting
1. Performance Issues
The more people a vehicle has to carry, the slower it will be. This analogy stands true with shared hosting as well. Since there are plenty of users on a single server, sharing the same resources, the servers' performance might be a bit shaky at times. In fact, if let's say one website suddenly uses up 90% of the server's resources, the remaining hundreds of websites are left with the remaining 10%.
But wait for it, 1Byte always has multiple servers to backup as well as we always ensure the balance when using server resources between websites on the same server. Problem solved!
2. Security Issues
If you leave your house door open, someone might just walk in and gain access to all the other rooms in the building. The same can happen with shared hosting. With so many websites crowded into one server, only one webmaster has to touch a sensitive element, such as HTAccess, and they might leak sensitive information from the server. They could also conduct other malicious activities that can end up getting the server's IP blacklisted, which would give your search engine ranking a serious punch in the gut. The webmasters themselves might end up getting access to your files.
Although this does sound bad, these issues can easily be solved by us. Our servers are always updated to the latest version. We also have a team to analyze the malicious behavior of users. Our reputation won't let such scenarios play out.
We can also help you to increase website security by adding an SSL certificate to your website, which converts the website from HTTP to HTTPS.
3. Limitation on what you can install
As the resources are shared, you only get to use the existing technologies, use the service installed on the server. It is like a set meal in a restaurant, where everything is already set/fixed from meal to cutlery to price. You are not provided root access to the server and so you cannot install software or any application of your choice.
4. Limited is what you get
In a shared environment, as a single server is shared among many users, each one gets limited access to everything. Whether it is the storage, CPU, or resources like RAM, you have to share them with everyone.
As a business entity, all you look forward to is growing and for that, you need flexibility and scalability.1Byte can satisfy this, you can top up your website by upgrading the resources with a few clicks.
Conclusion
Shared hosting is a cost-effective and easy-to-use hosting option for website owners. It is a great option for small businesses and individuals who are just starting out. However, shared hosting has its limitations, including limited resources, security issues, limited customization, and server errors. Before choosing shared hosting, it is important to consider the advantages and disadvantages and decide if it is the right hosting option for your website.