If you're creating a website, one of the most important decisions you'll have to make is whether to choose managed WordPress hosting or shared hosting. Depending on your requirements and the nature of your website, one may be more ideal compared to the other. It's crucial to recognize the differences between the two and make the right choice.
Going through this article, we'll show you the main types of web hosting and how to choose the one that benefits you most. Let's get going!
An Introduction to Shared Hosting
The concept is that you can hire server space for a website through a web hosting service. Put simple, it's like you are renting a virtual space for your website. By doing so, your website will have an address that enables people to visit. One thing to note is that there are many hosting plans available and each has distinct advantages as well as a wide range of prices.
The most well-known option is the shared hosting service, where multiple websites share the same virtual space. On the other hand, dedicated hosting allows only one website to operate on its own private physical server. For small websites with tight budgets, shared hosting is the best option.
As you can tell, price is the biggest benefit of shared hosting, however, you also need to consider some potential downsides of this type of service. Basically, you'll have to share your resources with other businesses, which might affect your performance during high-traffic times. Another disadvantage is your security. Many providers will offer additional security to protect your website but the risk is still there.
The Differences Between Shared Hosting and WordPress Hosting
By definition, shared hosting is a low-cost service in which you can share your virtual space with other websites. Otherwise, WordPress hosting is a service that is optimized for a specific platform. WordPress hosting can be shared or not depending on users' needs.
Businesses choose WordPress hosting mostly because of the better performance and more effective security offer. This service also offers specific feature settings for your website like automatic WordPress updates, pre-installed sites, and dedicated WordPress support. Moreover, many providers also provide managed and unmanaged WordPress hosting plans. Site optimization and server administration are up to you with unmanaged plans. Although a managed plan costs a little more, it offers you far more assistance in maintaining the efficiency of your website.
To better understand these two services, here are some advantages of each hosting options:
Shared hosting
| Advantage | Disadvantage |
| --- | --- |
| Limitless storage capacity | Lengthy load times and fall down |
| Allow you to use nearly any CMS | Security |
| Budget-friendly price | Not allow server customization |
There are several benefits to shared hosting, both financially and in terms of features. No matter how big your website may be, shared hosting can store everything because it often gives limitless storage capacity.
Shared hosting lets you use nearly any CMS, unlike WordPress hosting, which is limited to the WordPress CMS. Shared hosting will handle practically all content management systems and web development tools, whether you use Drupal, Magento, or a program like DreamWeaver.
The most popular type of hosting is believed to be shared hosting because it is the least expensive.
Talking about disadvantages, shared hosting can place hundreds of websites on a single server, which could have a severe impact on the resources and loading time of your website. Due to resource sharing, if your website becomes popular and has a significant increase in traffic, it may endure lengthy load times and fall down.
Security is another issue of shared hosting. Because you are unable to control the security or content management systems of other websites, this creates a possible security risk for your website.
Due to the potential impact on the websites of other customers, shared hosting does not permit server customization; as a result, you must use the default server settings set up by your hosting provider.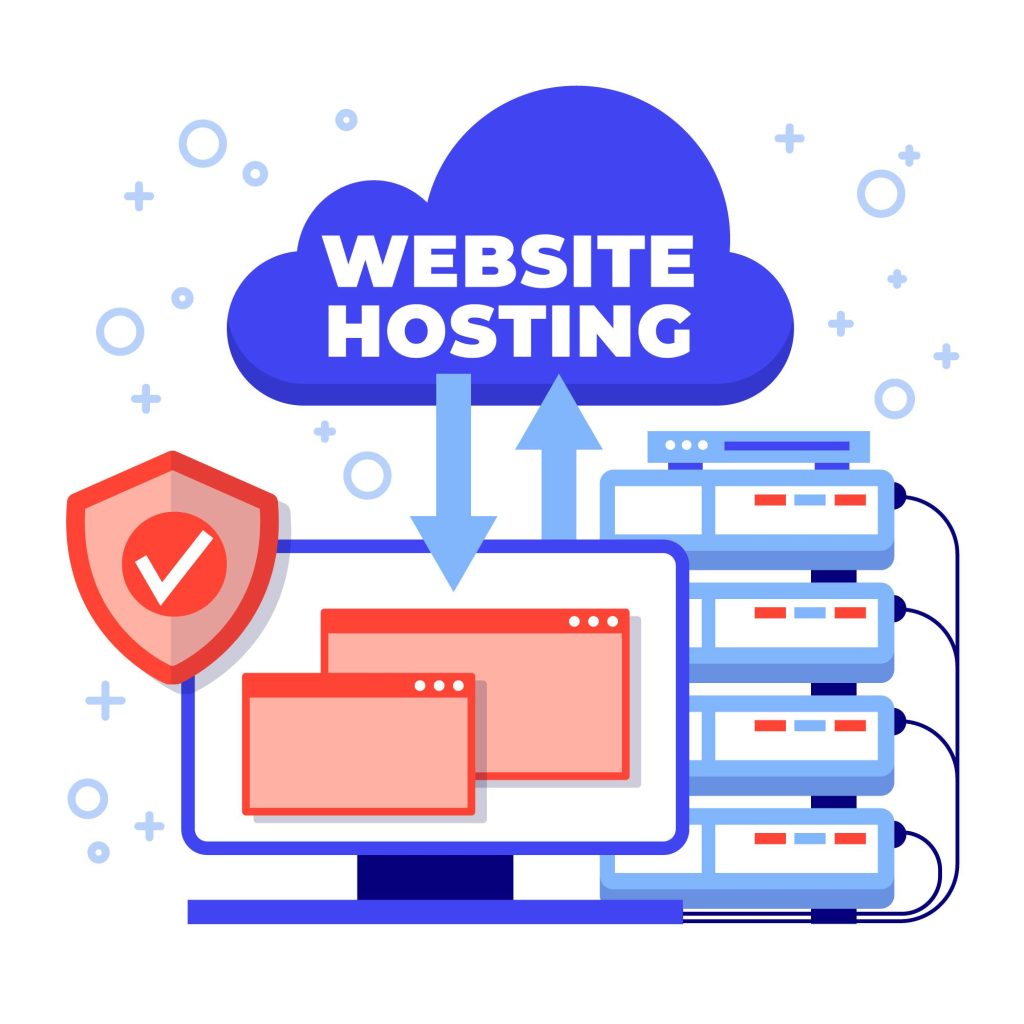 WordPress hosting
| Advantage | Disadvantage |
| --- | --- |
| Faster performance | Cannot host websites created with other CMS |
| Auto-updates | Limited space |
| Security | Higher cost |
Your website will perform at a completely new level thanks to WordPress hosting. Because the server solely hosts WordPress websites, it may be configured to support extensive server caching. This provides the fastest possible performance for your website. This SEO-enhanced speed optimization may help you rank higher on Google, which will make it simpler for more people to find you. When it comes to the website for your company, auto-updates are also offered by WordPress hosting to provide you one less thing to worry about while improving security. If your website goes down, WordPress hosting also provides automatic backups that can save you time and money.
Now we take a look at some of the downturns of WordPress hosting. WordPress hosting is limited to just hosting websites created with the WordPress content management system, hence WordPress hosting cannot host websites created with any other CMS.
WordPress hosting typically limits the total amount of disk space you can utilize due to server setup. There can be restrictions on how many websites you can host on your account. If you have a large-sized website, this can be a drawback. Because the server is optimized for the quickest loading speeds, WordPress hosting is similar to shared hosting in that it restricts server modification.
Finally, the cost of WordPress hosting is often more than that of shared hosting.
Which One Is Suitable For You?
It could be difficult for you to choose between the two solutions because each has pros and cons. You should evaluate the two choices and match them to your requirements in order to make the best decision.
The first aspect our customers usually consider is the cost. As we mentioned above, shared hosting is the more budget-friendly option, which is the perfect choice for a new website with moderate data. However, a shared WordPress-specific platform also comes with a reasonable price, and they are also optimized for your specific needs. This is the reason why most sites consider WordPress hosting plans first.
You might also want to investigate managed WordPress hosting if you have the money. Although these services are frequently more expensive, you'll benefit from a more effective and secure site that is managed by platform professionals. This is a particularly good alternative for WordPress newbies and business owners who lack the time or ability to individually address performance and security issues.
In conclusion, each website has its own budget plan and needs, so there is no one right answer. However, whether it's a shared option or something more potent, the majority of WordPress users will benefit from a plan that takes into consideration their unique needs.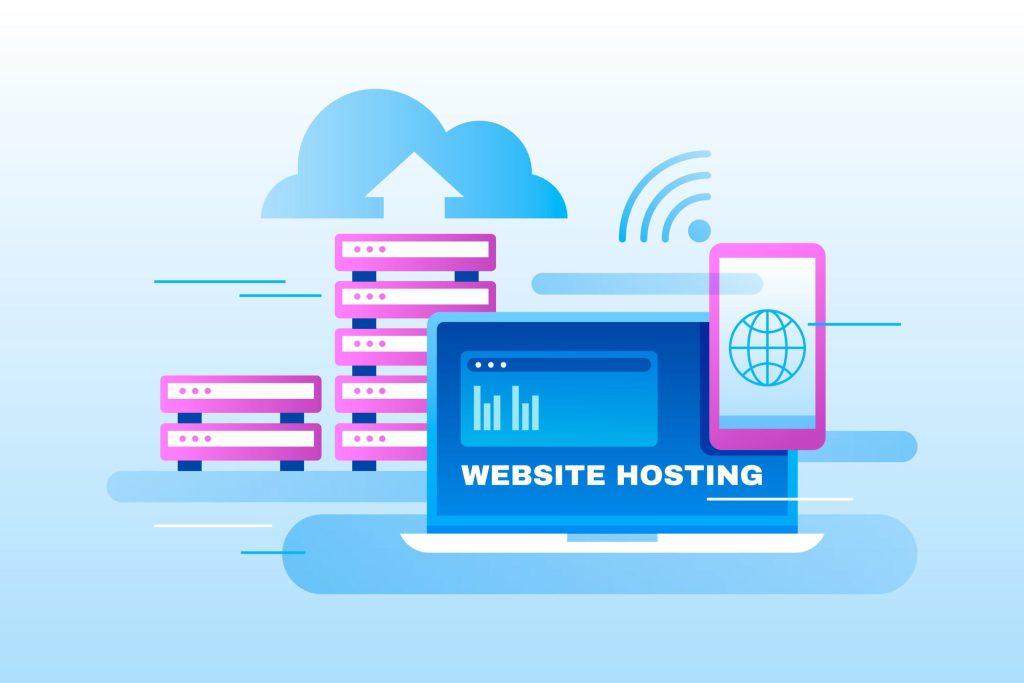 FAQs
Is WordPress shared hosting?
WordPress hosting could be shared or not. Depending on your specific needs and resources, you can choose the right one for your website. However, remember to consider their differences like pricing, security, operating space, etc.
What is the difference between web hosting and WordPress hosting?
The first thing you need to know is WordPress hosting is a part of web hosting. In other words, web hosting is a much broader term, while WordPress hosting is a more specific niche designed for WordPress users.
For web hosting, the websites stored on one of their servers may be running on thousands of different platforms, and a web host will serve a wide variety of site builders.
On the other hand, a WordPress host offers specialized solutions, services, and support that are optimized for WordPress performance and cater exclusively to WordPress installs. WordPress hosting can also provide shared servers to host multiple websites at once, however, every website on that shared server will be a WordPress site.
Should I use shared hosting?
Like we stated in the article, there is no one right option for your website. For shared hosting, because of its sharing nature, your website will have less space to operate but it comes with friendly price options. Security is another thing to consider. If you have a high demand for data protection, this might not be the right service for you.
Conclusion
The first thing to consider when building a new website is to choose the right hosting plan. Both shared hosting and WordPress-specific hosting have their pros and cons, however, based on your requirements and budget plan, the decision is all yours.
One trend to note is small websites are more likely to choose a shared hosting plan because of its low price. For those who need a highly-optimized and safe site, managed WordPress hosting might be more suitable for you. Lastly, shared WordPress hosting, which stands in the middle grown that have the advantage of both previous options, is affordable and well-optimized for the platform.