More and more people are using cloud computing, but where should one start? Because there are so many brands that compete with each other, it might be hard to find a good answer to this question. So much information, so little time! The same is true for IBM Cloud and all of its different pricing options. The good news is that 1Byte is here to do the research work for you.
This article will tell you everything you need to know about the pricing of IBM Cloud's different services. In addition, you will also learn more about the label, its many features, and its many strengths. Let's get into it.
What is IBM Cloud?
Before you can understand how IBM Cloud prices its products and services, you need to know how the company works, how it got started. One thing is clear: cloud computing is the foundation of IBM Cloud.
The Foundations
It is hard to give an accurate description of IBM's public cloud computing services because the company runs its many cloud services under so many different brand names. The term "IBM Cloud" initially referred to an umbrella category that includes the company's public cloud offerings as well as its hardware, software, and services that help businesses build their own private clouds. How it has become a brand is more difficult to perceive.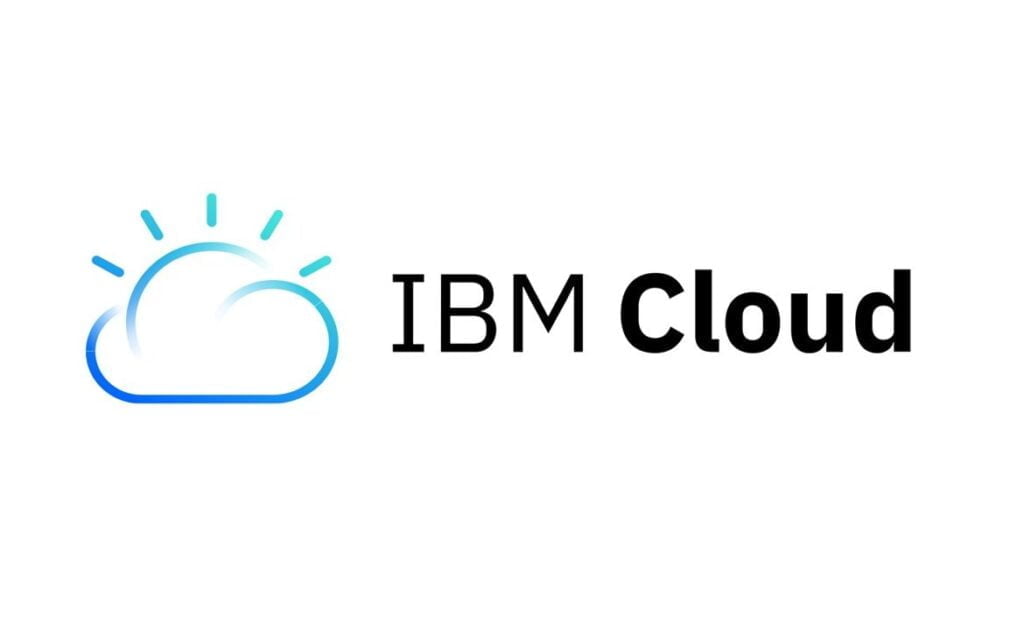 In 2008, the company made its first move into modern cloud computing by announcing a collaboration suite called Bluehouse, which was software as a service. But its most significant move came in 2013 when it bought SoftLayer. At the time of the acquisition, SoftLayer was the biggest privately owned cloud infrastructure provider in the world. IBM kept running SoftLayer as a separate service while at the same time starting to add SoftLayer technology to its other cloud-based hardware, software, and services. During this time, IBM also began putting together a Cloud Services department within the company.
At the start of 2014, IBM said it would expand its SoftLayer cloud platform. At the same time, it released a public beta version of its Bluemix platform as a service, which ran on SoftLayer infrastructure. Finally, IBM announced in October 2017 that it would change the name of its cloud to "IBM Cloud" and combine all of its relevant parts within the company (this makes IBM Cloud pricing more coherent). The Bluemix and Softlayer names would no longer be used from then on.
The Reach
IBM said in April 2011 that their software and services were used by more than 20 million end-user customers. 80% of Fortune 500 companies were also using the IBM cloud and enjoying its pricing. American Airlines, Aviva, Carfax, Frito-Lay, IndiaFirst Life Insurance Company, and 7-Eleven are just some of the companies that work with IBM. IBM also said that more than 20 million end-user customers used their software and services.
IBM has about 170 or more products and services on the market right now. There are many different uses for these services, from blockchain technology to artificial intelligence. IBM Cloud is called a full-stack cloud platform because it offers such a wide range of cloud computing services. At the moment, IBM Cloud has just a little more than 60 data centers and provides computing services in six regions and 18 availability zones.
The Competitive Advantages
Organizations that have already put a lot of money into other IBM products might want to use IBM Cloud for their public cloud needs, especially if they want to set up a hybrid environment. A hybrid cloud service is IBM Cloud. In addition, IBM is the leader in the market for managed private cloud services right now. Also, businesses that need high-performance servers or have strict security or compliance needs might want to think about IBM's bare metal servers and/or GPU servers. In this area, IBM Cloud and its pricing are attractive simply because it doesn't have to compete with any other big cloud providers.
IBM sees software developers working on applications that use big data, artificial intelligence, or machine learning as another important target market for the company. It is strongly suggested that you check out Watson's cognitive computing services. As AI becomes more popular, Watson could give the IBM Cloud an edge over other cloud services.
Finally, businesses that already use IBM software in their data centers are likely to be drawn to the IBM Cloud. The company has put in a lot of money to make hybrid cloud computing possible, and a lot of its cloud management and security technologies work with both hybrid cloud and multi-cloud systems.
What Features Does IBM Cloud Have?
As was mentioned in the last part of this section, IBM Cloud has a lot of advantages over its competitors. In this section, we'll go into more detail about their specific features and categories of products to help you choose the cloud types that are best for your needs, which is prerequisite to understanding IBM Cloud pricing.
1. AI / Machine Learning
This is a set of Watson-based AI materials and tools that will help you make your own AI models.
2. Automation
By using automation resources with IBM Cloud Pak, it is possible to automate the way a business works. Turbonomic is also given as an automation resource, but it can also be used to control application resources and optimize application costs.
3. Containers
IBM has its own cloud-based Kubernetes solution in addition to the container registry, Red Hat OpenShift, and Istio (a server mesh for microservices).
4. IBM Cloud Paks
These are application packages that have already been tested and approved for use with Red Hat OpenShift. Cloud Paks can be used to automate business processes, store data, connect systems, automate network operations, and keep Watson safe. With IBM Cloud's flexible pricing models, this category of products is even more lucrative.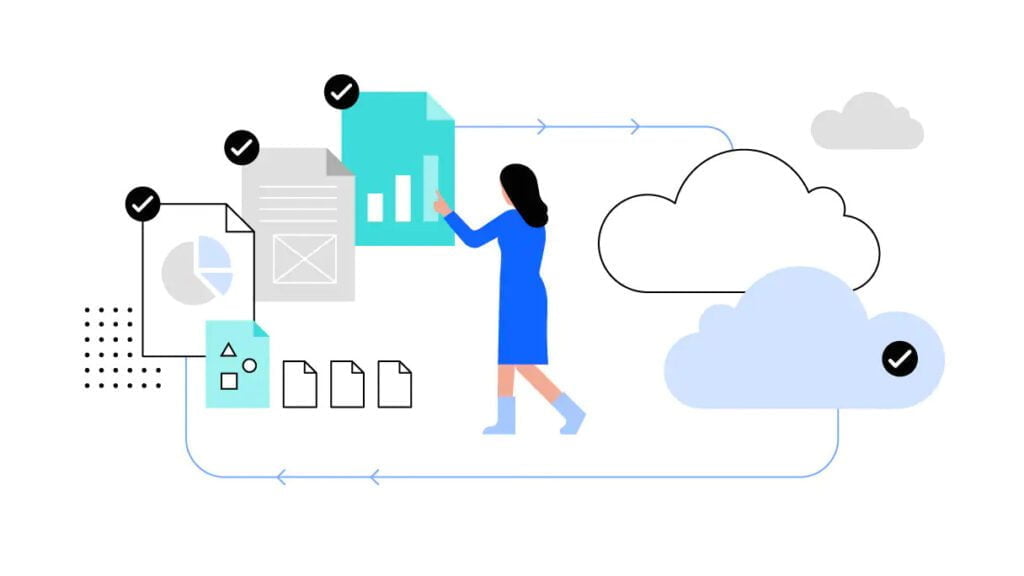 5. Quantum
Quantum services allow work to be done on quantum computers using IBM Quantum composer, the IBM Quantum Lab, and the Qiskit Software Development Kit (SDK).
6. Compute
Offers a variety of computing resources, such as bare-metal servers, virtual machines (VMs), and serverless computing, so that businesses can host workloads on the platform.
7. Networking
With this feature, customers can use a load balancer, a content delivery network, VPN tunnels, and firewalls, among other cloud networking services.
8. Storage
Object, block, and file storage are all types of storage that IBM's cloud storage solutions offer for cloud data.
9. Logging & Monitoring
The service includes tools like Cloud Activity Tracker, Cloud Log Analysis, and Cloud Monitoring for logging, managing and monitoring cloud deployments.
10. Security
Authentication, activity tracking, and identity and access control are some of the safety features.
11. Databases
Offers a wide range of SQL and NoSQL databases, as well as tools for data querying, warehousing, and migration.
12. Internet of things (IoT)
Includes the IBM IoT Platform, which helps connect and manage IoT devices and analyze the data they produce.
13. Analytics
Offers streaming data analytics services and data science technologies like Apache Spark, Apache Hadoop, and IBM Watson Machine Learning.
14. Developers' Tools
Contains a command line interface (CLI) and a set of tools for application pipelines, continuous delivery, and continuous release.
15. Blockchain
Blockchain also fits within IBM Cloud pricing models. This service offers IBM's Blockchain Platform, which is a software-as-a-service product that can be used to build applications, set up governance, and monitor a blockchain network.
16. Integration
Offers services, such as API Connect, App Connect, and IBM Secure Gateway, that let you connect cloud and on-premises systems or a number of apps. The word "integration" is also part of the word "integration."
A Breakdown of IBM Cloud Pricing Packages
Pricing for IBM Cloud services can be very different and are often changed. The exact cost of using IBM Cloud depends on how many resources are used, how they are deployed, how much help is needed, and a number of other factors. As of 2022, IBM has two main ways to price its products. Users who signed up for a light account before October 25, 2021, will be able to keep it, but all new accounts will automatically be set up as pay-as-you-go plans.
4 Pricing Models of IBM Cloud
What ways of payment does IBM Cloud accept? A lot of people probably ask themselves this question before starting to work with them. To understand how to purchase their products and services, we must first go into IBM Cloud's main pricing models. Do note that the following are only references and might be susceptible to changes according to IBM Cloud's own pricing policies in the future.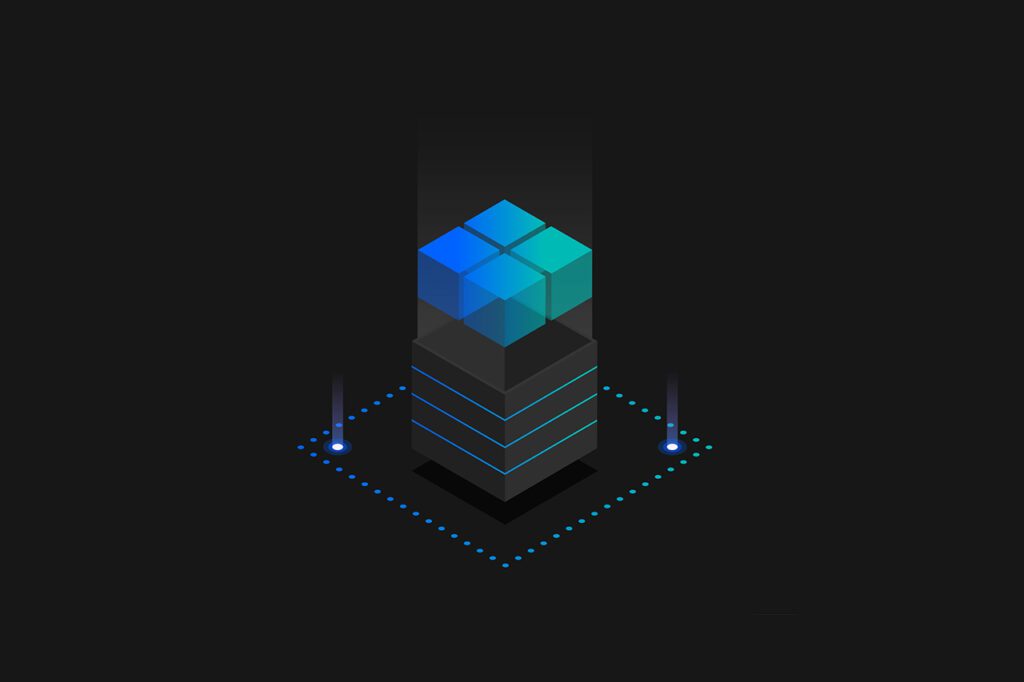 1. IBM Cloud Free Tier
This tier is provided by IBM Cloud at no extra cost to help you set up your account. It gives you unlimited access to different items that are always free to try out. More specifically, your free IBM Cloud account is a Pay-as-You-Go account that gives you access to more than 50 products that have a free tier. Beyond the free tier, you'll only have to pay for the features you use. You don't have to pay anything or make any promises up front, and you can stop at any time.
Even better, IBM Cloud pricing system pays for the first $200 worth of software and services that you buy through our platform. This credit is good for 30 days, and you can use it to try out any IBM Cloud product you want.
2. PayGo with Committed Use
With IBM Cloud's pricing of its Pay as you go with Committed Use package, you can save up to 17% based on how much you use it, and you can still use all of the IBM Cloud products.
If you use this billing model, which requires you to agree to spend a certain amount on IBM Cloud, you can get discounts on all parts of it. At the service level, you will get a bill every month for the amount of resources you use. Your monthly bill will accurately show your monthly usage charts, as well as any discounts that IBM may have worked out with you ahead of time.
3. Reserved Instances
IBM Cloud Virtual Servers' pricing for reserved instances service is a good option to look into if you want to save money and make sure you have enough resources for future deployments. To cover your reserved capacity, you can choose to sign a contract for either one or three years. You can reserve a set of up to 20 virtual server instances of a certain size within the capacity that has been set aside for you. When you need them, you can then provision those instances. This capacity will always be available to you in the POD and data center of your choice for the entire length of the contract.
Using reserved virtual server instances has a lot of benefits, like guaranteed capacity, worldwide availability, consistent provisioning, and cost savings.
4. Subscription
There is also a type of account called a Subscription account. With a Subscription account, you can do many of the same things as with a Pay-As-You-Go account. IBM Cloud pricing dictates that you get discounts on platform services and support, as well as a more stable way to pay that uses subscriptions. When you buy a subscription, you agree to spend a certain amount for a certain amount of time. In exchange, you get a discount on the total price of the product or service.
Both Pay-As-You-Go and Subscription accounts offer a lot of the same benefits to their users. For example, both types of accounts let users access the whole IBM Cloud catalog and create multiple resource groups. Subscription accounts also offer discounts on platform services and support and make billing more consistent. You can also set up spending notifications, which will let you know when your account or a certain service spends a certain amount.
How to Calculate IBM Cloud Pricing?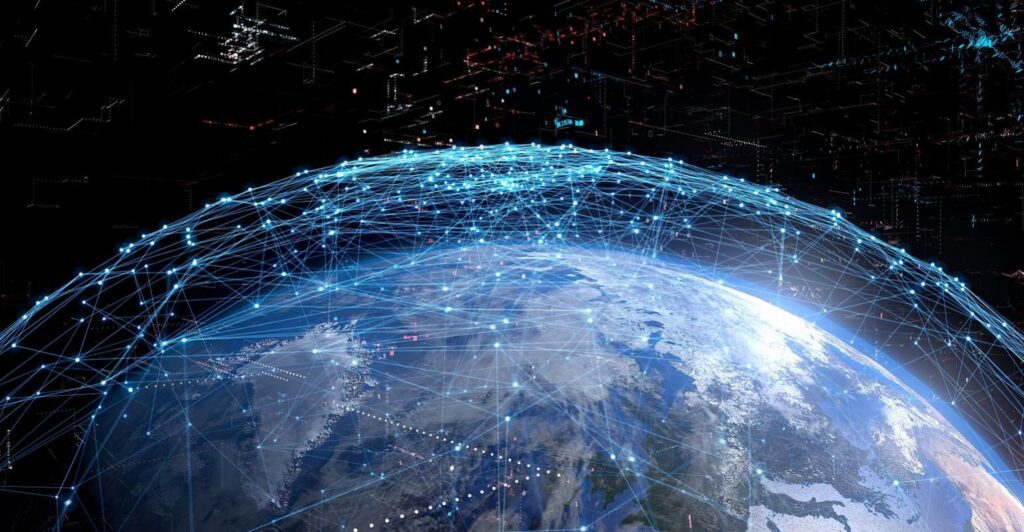 Billing for cloud-based services, including IBM Cloud, is almost always based on how much data is used. The exact amount of money will depend on which services your business uses and how much data is stored or processed using those services. Using IBM Cloud's Cost Estimator tool is the most reliable way to get an accurate picture of how much it will cost to use their platform as a whole. You can choose any combination of the 177 services that IBM Cloud offers to add to your pricing summary, while its flexible purchase models offer you cost-effective solutions that fit your business' budgets. IBM Cloud offers you many ways to estimate their pricing packages based on the choices you make.
For example, when choosing options for a bare metal server, you can add or remove hardware, change where the server is located, and even change your billing to be hourly, monthly, or contractual. Your total monthly cost is based on all of these things, and it will change when any one of them changes. You don't even have to create an IBM account in order to use this tool.
Conclusion
IBM Cloud's free trial with no strings attached and easy-to-use interface will be very appealing to smaller businesses that want to test their apps and services on the platform. When you're ready, it's a natural choice to switch from the free trial to one of their flexible purchase models. With this article, we hope that you've got adequate and accurate information on the pricing packages of IBM Cloud, as well as an overview of the company itself.
Speaking of cost-effective cloud solutions, as the leading cloud service provider in Cambodia, 1Byte feels that we can also offer great things for small and medium-sized businesses. If you are open to work with a competitive, competent cloud computing brand with affordable pricing plans, don't hesitate to contact us now!