Top 5 Best CMS for eCommerce in 2023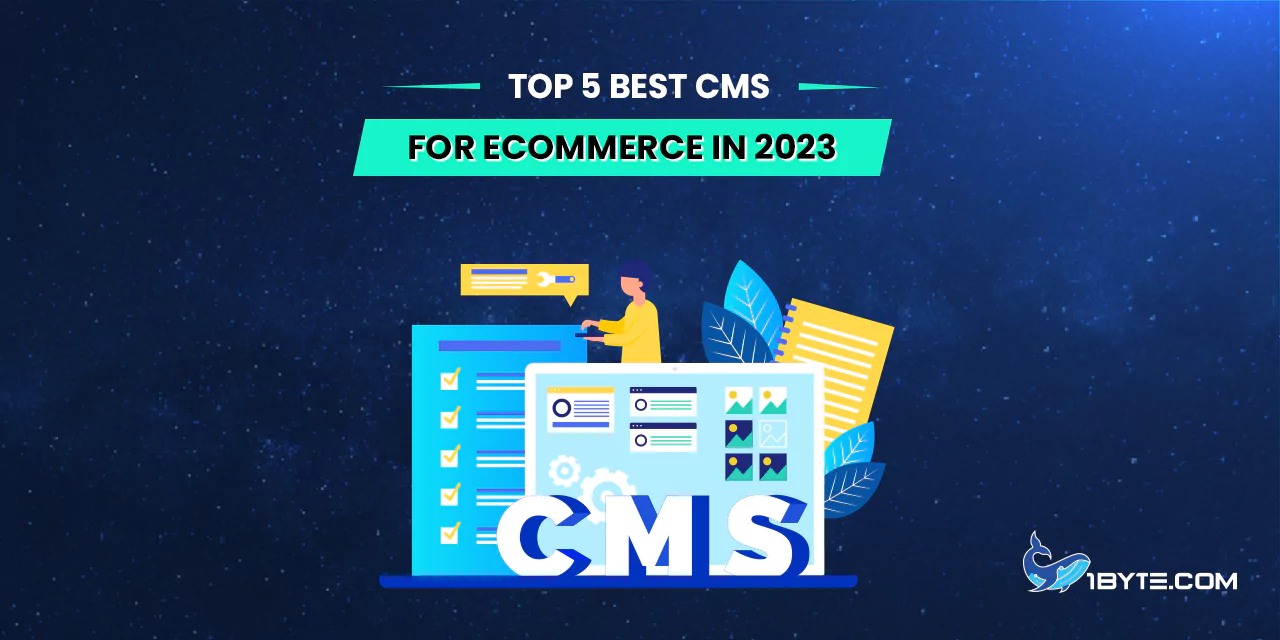 In 2023, selecting the best CMS for eCommerce is vital. Your online store's success hinges on this decision. So, which are the top 5 options? This article explores the best CMS for eCommerce, guiding you toward the ideal choice for your business. Whether you're a newcomer or looking to switch, this comprehensive guide has you covered. Let's delve into the world of eCommerce content management systems and find the perfect fit for your online store's needs.
An Overview
In this section, we'll provide you with an essential overview of the subject matter at hand: CMS for eCommerce.
What is CMS?
A Content Management System (CMS) is a crucial component of your eCommerce website. It empowers you to manage and control your online content easily. Best CMS for eCommerce platforms enable users, even those without technical expertise, to create, edit, and organize their web content efficiently.
These systems offer a user-friendly interface, allowing website owners to add new products, update prices, and customize the look and feel of their online store. In 2023, the best CMS for eCommerce will be those that offer not only simplicity but also robust features.
With a CMS, you can handle various aspects of your eCommerce site, such as product listings, customer reviews, payment processing, and more, all from a centralized dashboard. This streamlines your operations and ensures a seamless shopping experience for your customers.
Moreover, CMSs often come with a wide range of plugins and extensions, enhancing your website's functionality. From SEO optimization to social media integration, these add-ons can help your eCommerce business thrive.
In summary, a CMS for eCommerce serves as the foundation for your online store's success in 2023. It simplifies content management, offers flexibility, and provides the tools you need to create a compelling shopping destination. As we delve deeper into this article, we'll explore the top choices for the best CMS for eCommerce in the current year.
The Importance of CMS for eCommerce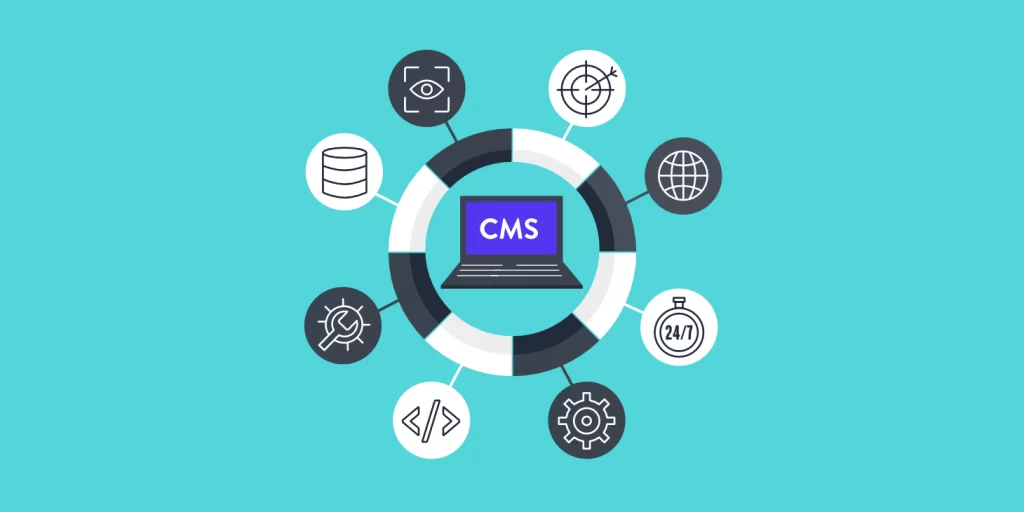 The importance of Content Management Systems (CMS) in eCommerce is underscored by compelling statistics and real-world examples. These data points vividly illustrate their pivotal role:
These statistics leave no room for doubt – CMS platforms are not just prevalent but also instrumental in the triumph of eCommerce enterprises. As we delve into the top contenders for the best CMS for eCommerce in 2023, their significance will become even more evident.
Recommended reading: Top 5 Best Digital Marketing in Cambodia
Factors for Choosing the Best CMS for eCommerce
Choosing the best CMS for eCommerce in 2023 is a critical decision for your online business. To make an informed choice, consider these key factors:
Scalability: A top-tier CMS should grow with your business. Ensure it can handle your future needs as your online store expands.
Ease of Use: Opt for a CMS that's user-friendly. This makes content management and updates simpler for your team.
Customization: Look for a CMS that allows you to tailor your website's design and functionality to match your brand and customer expectations.
SEO Friendliness: The best CMS for eCommerce should support robust SEO features, helping your site rank higher in search engine results.
Security: Security is paramount. Ensure your chosen CMS provides essential security features to protect customer data and transactions.
Mobile Responsiveness: With the rise in mobile shopping, your CMS should create a seamless mobile experience for customers.
Integration: Consider the ability to integrate with third-party tools, such as payment gateways, analytics, and marketing platforms.
Cost: Assess the total cost of ownership, including licensing fees, hosting, and maintenance, to stay within your budget.
Support and Updates: A reliable CMS should offer regular updates and responsive customer support.
Community and Resources: Check if there's an active user community and available resources like plugins, themes, and documentation.
Loading Speed: A fast-loading website is crucial for retaining visitors and boosting conversion rates.
Content Management Features: Ensure the CMS simplifies content creation, scheduling, and publishing.
Multi-language Support: If you have a global audience, opt for a CMS that supports multiple languages.
By considering these factors, you'll be better equipped to select the best CMS for eCommerce that aligns with your business goals and helps you create a thriving online store in 2023.
Recommended reading: How to Start Dropshipping: A Guide
5 Best CMS for Your eCommerce Business
Now that you understand the crucial factors for selecting the best CMS for eCommerce in 2023, let's dive into the heart of the matter. In this section, we present the top 5 CMS options that stand out for powering your eCommerce business.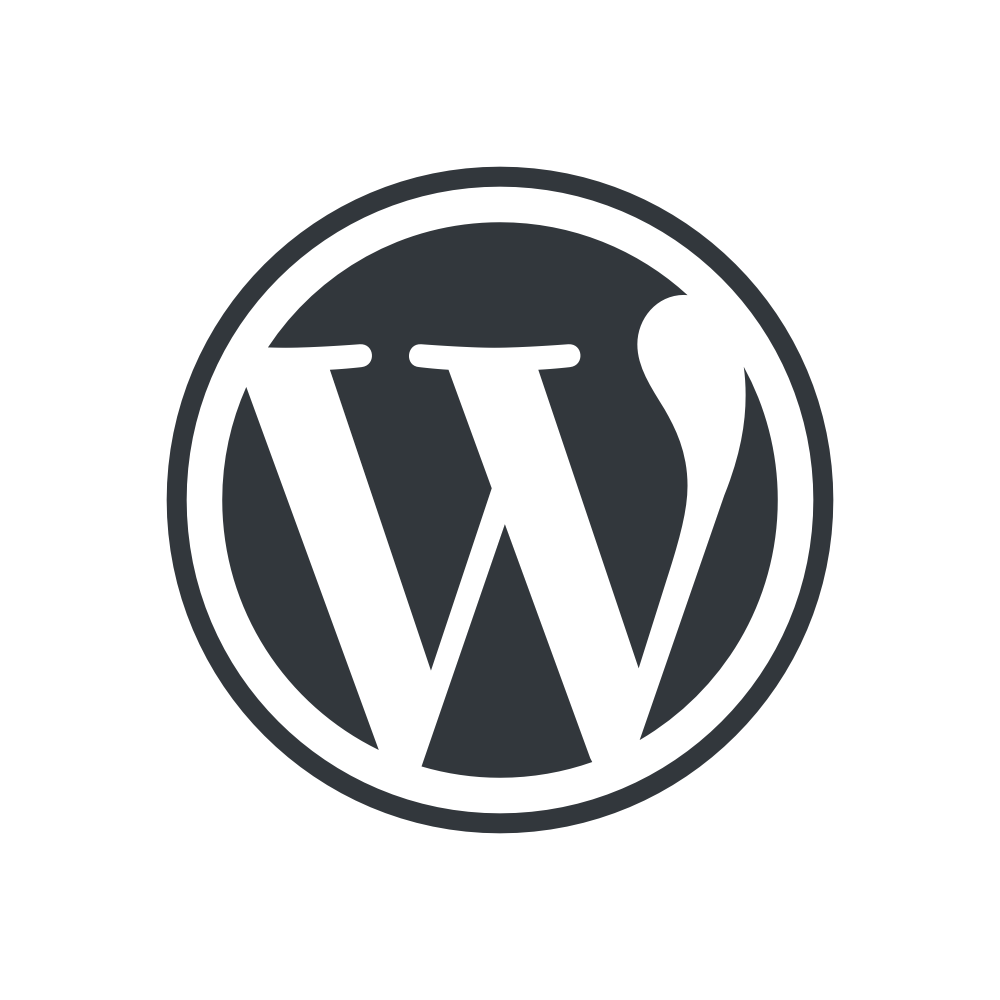 At 1Byte, as leaders in cloud and hosting services in Cambodia, we understand the significance of WordPress in the CMS landscape. WordPress reigns supreme as the most popular CMS globally, boasting an impressive market share of 43.1% among websites using known CMS platforms. In the realm of CMS, it's the undeniable powerhouse, capturing a staggering 63.1% share of the market in 2023.
Our commitment to delivering top-tier hosting solutions aligns seamlessly with WordPress's open-source nature, known for its unmatched flexibility and scalability. We recognize the need for a hosting service that complements WordPress's capabilities, and that's why we introduce WordPress Hosting, a new service by 1Byte, tailored to elevate your WordPress experience.
WordPress's extensibility is a cornerstone of its success, and this aligns with our mission at 1Byte. With thousands of add-ons and themes offered by various vendors, it provides a versatile toolkit. These resources cover a wide spectrum, including themes, interface enhancements, and integrations with major platforms. Our WordPress Hosting service ensures that your WordPress-powered eCommerce site can harness these resources to their fullest potential.
Ease of use and straightforward setup are hallmarks of both WordPress and 1Byte's hosting services. We understand the importance of a user-friendly interface, making the management of your website a breeze. WordPress offers more than 800 design templates, and with our WordPress Hosting, you can seamlessly customize your site to cater to various blogging and small business needs.
As a platform that prides itself on innovation and excellence, WordPress continues to evolve since its inception on May 27, 2003, founded by American developer Matt Mullenweg and English developer Mike Little. Today, WordPress remains at the forefront of CMS solutions, and our WordPress Hosting is designed to enhance its capabilities further.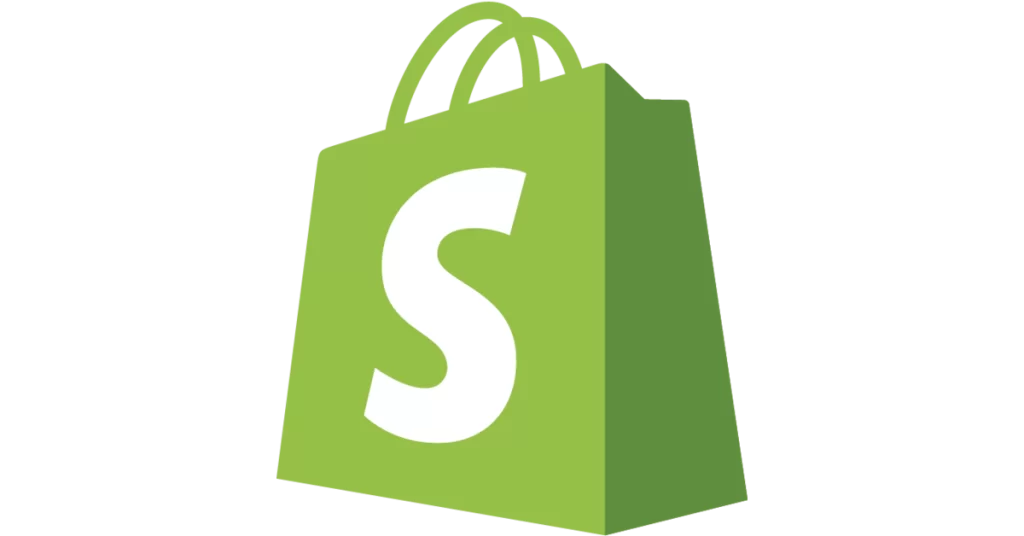 Shopify, a popular choice among startups and growing businesses, stands out as a user-friendly content management system (CMS) that simplifies website content creation and management. Its key strengths include:
Code-Free Content Management: With Shopify, there's no need to write code. It empowers users to effortlessly create and manage website content.
Product Management Ease: Shopify's intuitive dashboard allows for easy addition of products, including product titles, descriptions, and prices. This feature streamlines eCommerce operations.
Expansive Feature Set: As an eCommerce CMS, Shopify continually expands its list of features, ensuring businesses have access to the tools they need to thrive.
SEO Optimization: Shopify incorporates built-in SEO tools to enhance a website's search engine ranking, ultimately improving its visibility on search engine results pages (SERPs).
Shopify's roots trace back to 2006 when Tobias Lütke and Scott Lake founded it. Their dissatisfaction with existing e-commerce solutions led Lütke, a skilled computer programmer, to create Shopify from the ground up.
WooCommerce, a dynamic eCommerce platform, is distinguished by its close association with WordPress. This open-source solution, known for its adaptability and user-friendliness, empowers businesses with full control over their online sales.
With WooCommerce, the possibilities are expansive. It allows for easy customization, ensuring you can sell virtually anything. In the world of eCommerce technology, WooCommerce has a significant global market share, claiming 29% of websites utilizing eCommerce solutions. This figure places it ahead of other notable platforms like Shopify (19%), Magento (8%), and BigCommerce, solidifying its position as a leading choice for online businesses.
One of WooCommerce's standout features is its flexibility in generating web pages. You can utilize a single layout to create as many pages as your eCommerce site requires, streamlining the process of expanding your online presence.
The inception of WooCommerce dates back to early 2007 when it was originally developed by Varien Inc., a U.S. private company headquartered in Culver City, California. With contributions from volunteers and open-source software enthusiasts, WooCommerce began taking shape. Seven months later, on August 31, 2007, it reached a significant milestone with the release of its first public beta version.

Wix, renowned for its user-friendly approach, simplifies website creation with its reputation for simplicity and ease of use. This all-in-one website builder offers a treasure trove of tools and an array of appealing themes.
One of Wix's defining features is its accessibility. Regardless of your design or coding background, Wix empowers you to swiftly craft visually striking websites. It's an ideal choice for those seeking a hassle-free website-building experience.
Wix's Content Management System (CMS) streamlines the management of your website's content. You can effortlessly handle content in one central location and then display it across multiple pages. Elements like repeaters allow you to present content consistently, maintaining uniform design while accommodating diverse content needs.
Founded in 2006 by Israeli developers Avishai Abrahami, Nadav Abrahami, and Giora Kaplan, Wix has its main offices in Tel Aviv. Supported by investors such as Insight Venture Partners, Mangrove Capital Partners, Bessemer Venture Partners, DAG Ventures, and Benchmark Capital, Wix has steadily evolved into a prominent choice for businesses seeking a user-centric CMS.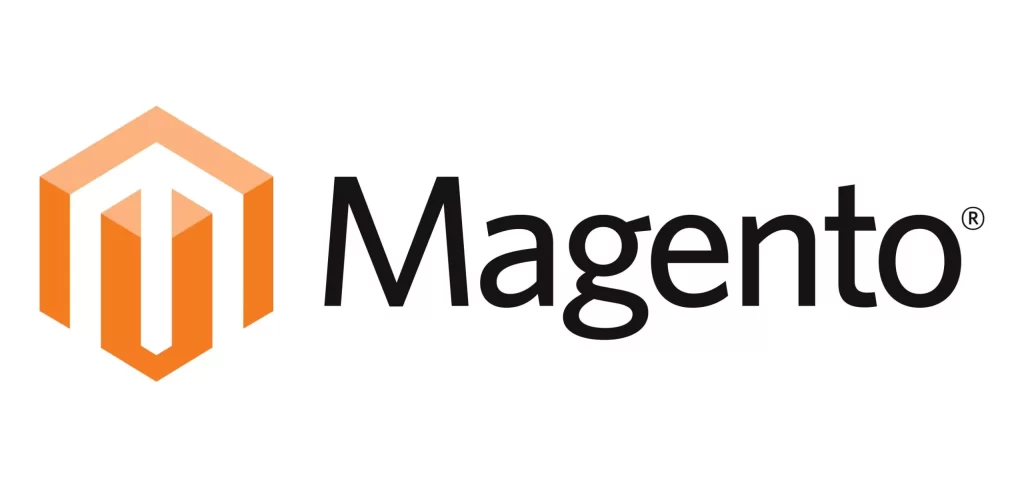 Magento, an open-source eCommerce platform, distinguishes itself with its robust suite of tools, making it a powerhouse for marketing, search engine optimization, and catalog management.
Employing the Model-View-Controller (MVC) design, Magento divides the application's components into separate elements: data (Model), user interface (View), and control logic (Controller). This architectural separation enhances adaptability, enabling businesses to swiftly adjust and scale their online presence. Magento's framework empowers the creation of sophisticated eCommerce websites with ease.
Development for Magento officially commenced in early 2007, with the software's origins tracing back to Varien Inc., a U.S. private company headquartered in Culver City, California. Collaborations with volunteers and open-source software contributors led to rapid progress. Seven months later, on August 31, 2007, Magento reached a significant milestone with the release of its first public beta version.
Conclusion
In the dynamic landscape of eCommerce, selecting the best CMS for eCommerce in 2023 is a pivotal decision that shapes the success of your online business. Each of the five CMS options explored in this article – WordPress, Shopify, WooCommerce, Wix, and Magento – brings its unique strengths to the table.
As you navigate the diverse CMS landscape, consider your specific business needs, goals, and level of technical expertise. The best CMS for eCommerce is the one that aligns with your vision and empowers your online business to thrive in 2023 and beyond.