How To Make Money Online In Cambodia? [2023]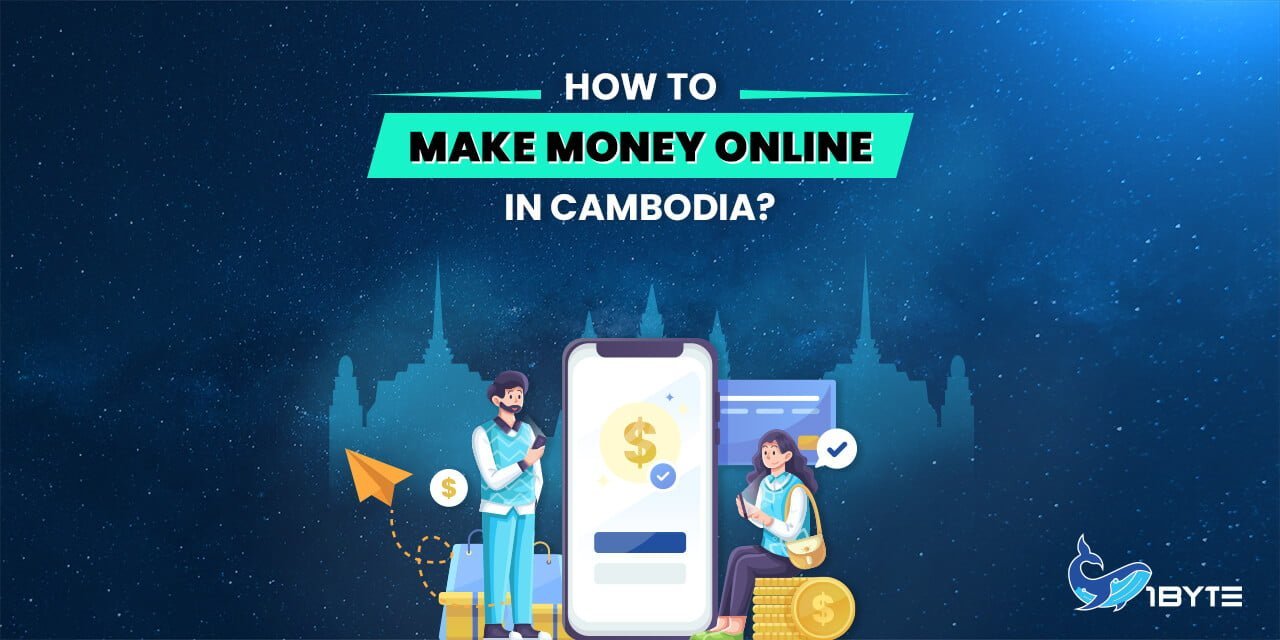 Do you want to earn money online? Do you know how to make money online in Cambodia? There are many ways to make money online just only with your laptop or every smart device you have. Here are the most popular ways to make money online in Cambodia.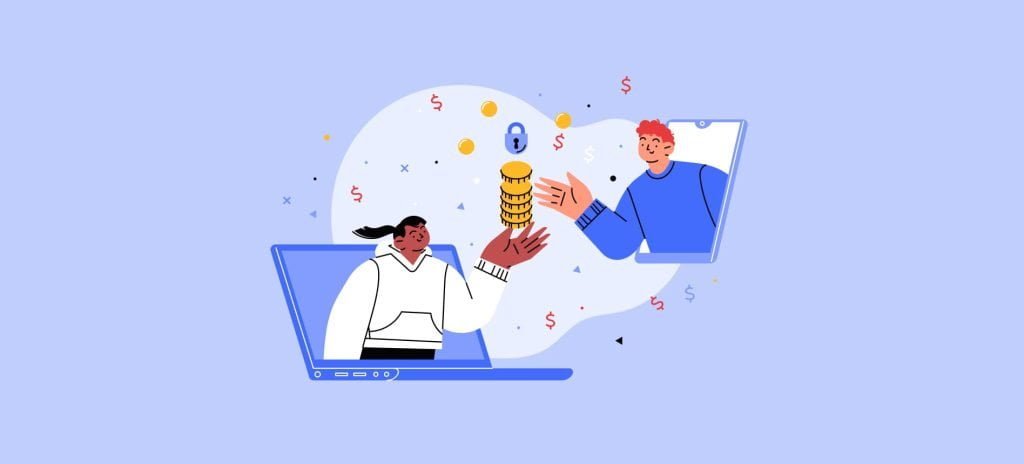 How To Make Money Online In Cambodia?
With the development of technology, there are a lot of ways to make money. Jobs that can be done from home are becoming more and more popular. There is no need to go to the office if you can earn money online with your smart devices. Let's see what kinds of jobs you can do to make money online.
1. Earn Money by Creating A Blog
Blogging can be a great moneymaker and It's the best option for making money online for beginners. Many people who have expertise in their fields start sharing helpful information on blogs just for fun in the beginning, but when their blogs get more traffic, blogs become a tool to make money.
If you're interested in making a blog and earning money from it, the most common are advertising, affiliate marketing, brand sponsorships, and merchandise.
And monetizing the blog is not that easy, it also takes your effort to research and learn vital skills. The key is to pick your niche. Your blog will be centered on a specific niche. You need to know your audience's interests or needs to fulfill, rather than writing about only what you like.
The values of your posts are important to maintain your blog reputation. You need to prioritize the quality of your posts as good blog posts are more important than the number of posts. You should blog consistently, but don't let that limit the depth and thoroughness of your writing.
2. Buy and Sell Domain Names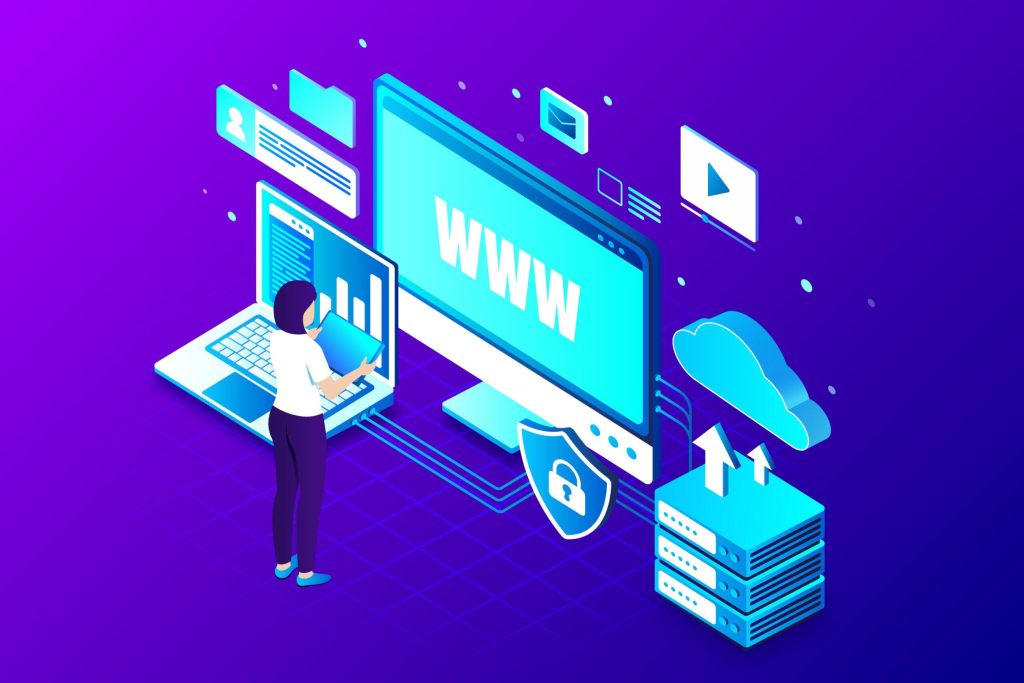 Domain names are just like real estate, except they are on the internet. Thousands of people are using domain names to make money. They buy domain names, sell domain names, hold domain names, and develop domain names to increase their value.
The most popular domains (.com,.net,.org) will almost certainly be purchased by someone else. Be prepared to put in a lot of time and effort if you intend to sell a new domain name later. Any domain name will be potential if you create value for it. Adding meaningful content to a domain is a good way to give prospective purchasers an incentive to buy your domain.
3. Make Money with YouTube
You're wondering how to earn money online in Cambodia? How about creating a YouTube channel and earning money from your videos? YouTube is the world's second-largest search engine where you can make a profit by uploading videos. Think of a video idea and create it yourself. It should be at least 1 minute long and ensure both content and video quality.
If your video gets attracted many views, you can expect to make a lot of money. But no one tells you how much money we can make through YouTube. The short answer is that it depends. There are other factors to consider, including the number of views, the locations of your viewers, advertising, and video kinds. So if you want to make money on YouTube, you need to be patient and commit to creating awesome videos to gain subscribers and views.
4. Affiliate Marketing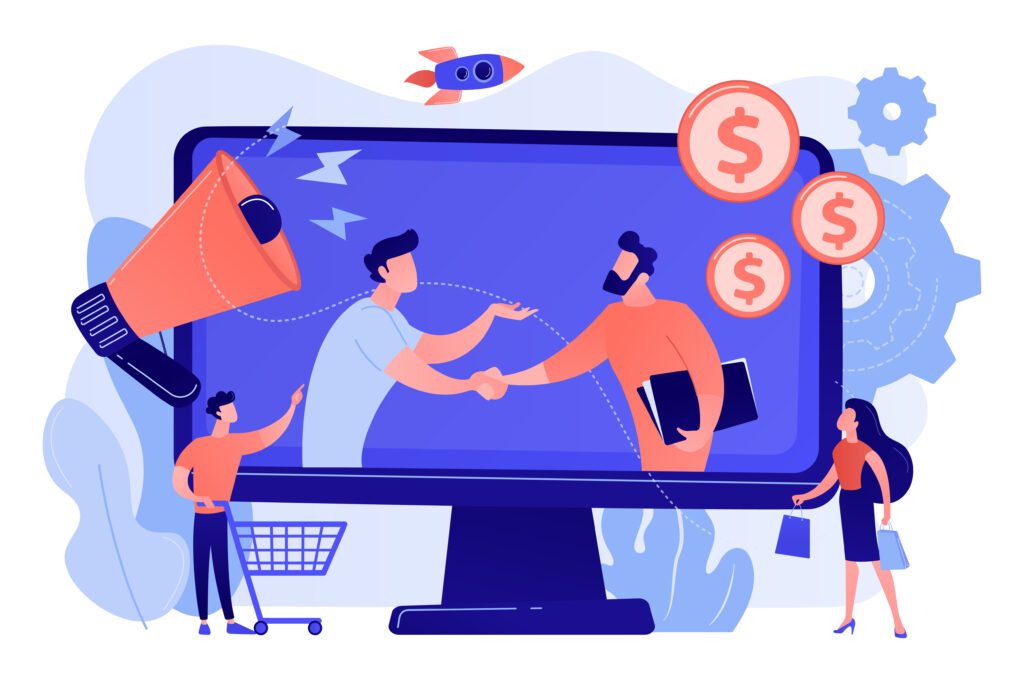 There are many ways to earn money online in Cambodia. One of the most popular methods is affiliate marketing. It is not difficult to earn money with affiliate marketing because so many beginners have been successful online with it. You will get paid when someone buys a product within your link which you promote through your website, blog, social media, etc.
If you're interested in earning money with affiliate marketing, you can do so by joining an affiliate program of your favorite companies or brands. There are hundreds of companies that pay you a commission for promoting their products. Some affiliates earn as much as 4% to 10% per sale and some get fixed rates regardless of sales.
5. Make Money on Freelancer
Freelancing can be a great way to earn money online in Cambodia. Freelancers aren't employees. They are self-employed entrepreneurs that work with multiple companies on various projects. These individuals work at their own discretion, and they don't have a consistent income.
Freelancers are independent contractors who usually work online. Freelancers have choices as to which type of work they want to do. They can do content writing and web design, social media marketing and consulting, or anything else. The great thing about freelancing is that most of these jobs can be done from anywhere in the world. All freelancers need is a computer and an internet connection.
6. Become a Content Writer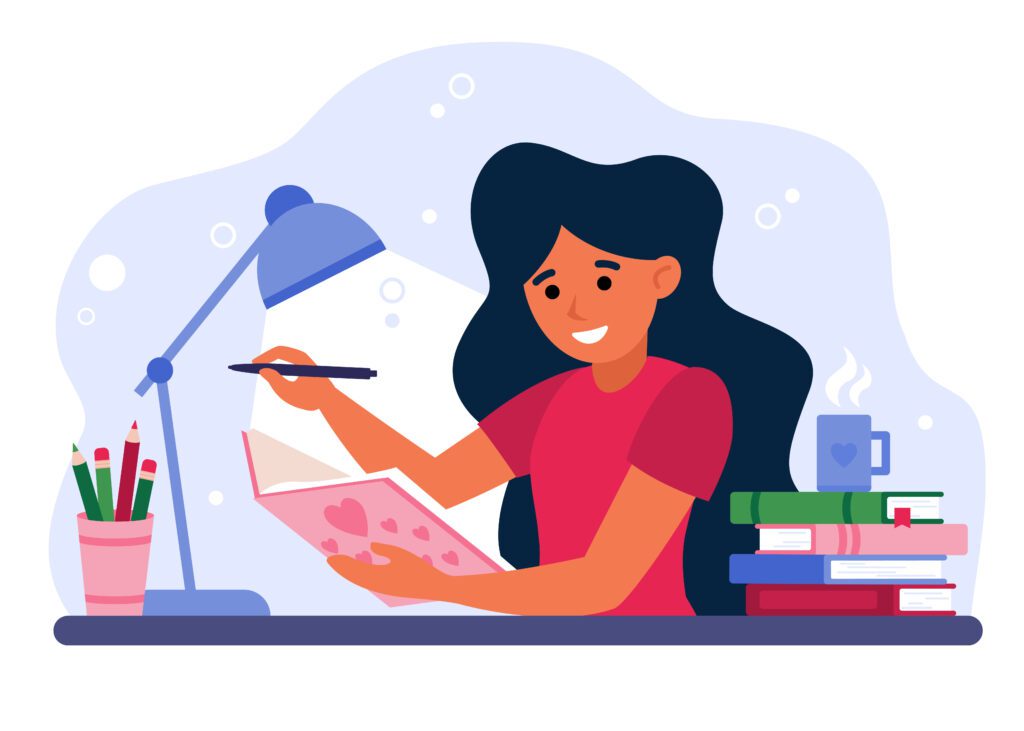 There are many ways to make money in Cambodia. Content writing is one of the most popular, and will likely continue to grow. Why? Because the internet is growing, and there is an increasing demand for quality content for blogs, web, eCommerce sites, etc and many businesses simply don't have the time or resources to create enough of it themselves. So this "content writing" job is a good opportunity for people who want to supplement their income while working from home because.
To become a great content writer in order to capture the attention of the reader and clients out there, here are a few qualities to look for:
Creativity: A good content writer should be able to come up with new and interesting ideas that will engage the reader.
Research skills: Compelling content does not only require creative thinking, a writer needs to be able to do effective research and find reliable sources of information.
Organization: It's also important to organize thoughts, and a thesis and present the information in a clear and logical way.
Writing style: A great content writer will have their own unique writing style that helps them to stand out from other writers.
7. Sell Your Own Products
Owning your own business is a great decision. With your own product, you'll be in control of the entire sales process, from creating the product to setting the price to shipping it out. You'll also be able to build a brand and an audience around your product, which can lead to even more sales down the line.
Of course, selling your own products comes with some challenges. You'll need to invest time and money into creating a quality product, and you'll also need to market it effectively. But if you're up for the challenge, selling your own products can be a great way to make money online.
FAQs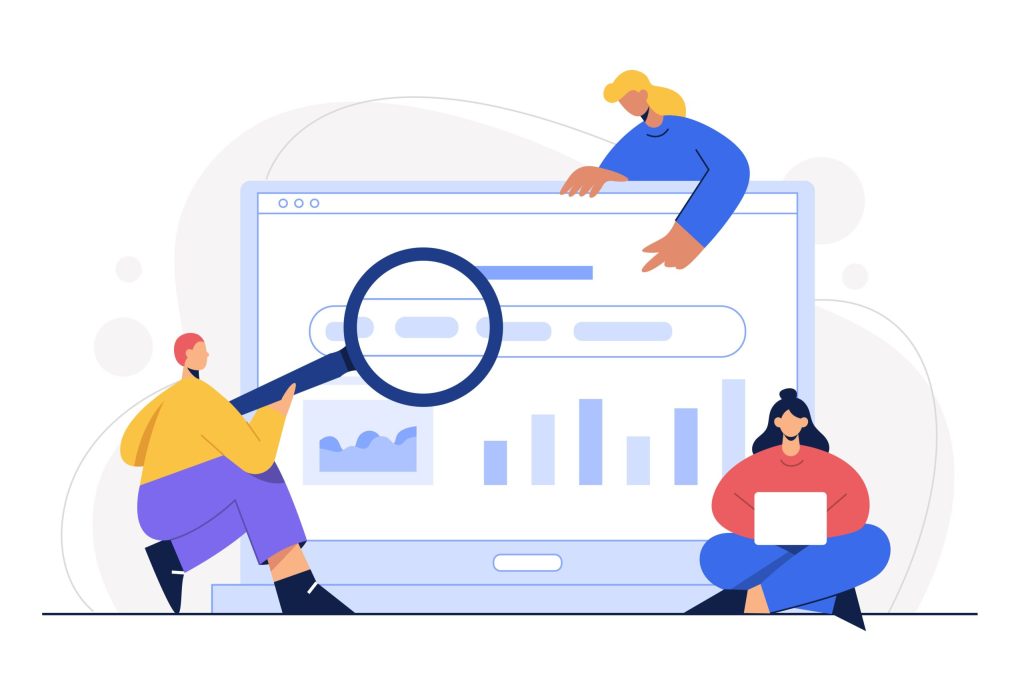 1. Can I Earn Money From Youtube In Cambodia?
In Cambodia, YouTube videos are not eligible for advertising revenue, but Google's advertising system does not track VAT taxes in other countries in the region. One of those countries is Thailand, which allows video creators to make money off of advertisements.
2. Is Youtube Available In Cambodia?
YouTube is a video-sharing website that enables users to upload and watch videos. It's very popular in Cambodia and many other countries around the world. The site offers a wide variety of videos, ranging from user-generated content to professionally produced clips and TV shows.
3. Why Did Youtube Stop In Cambodia?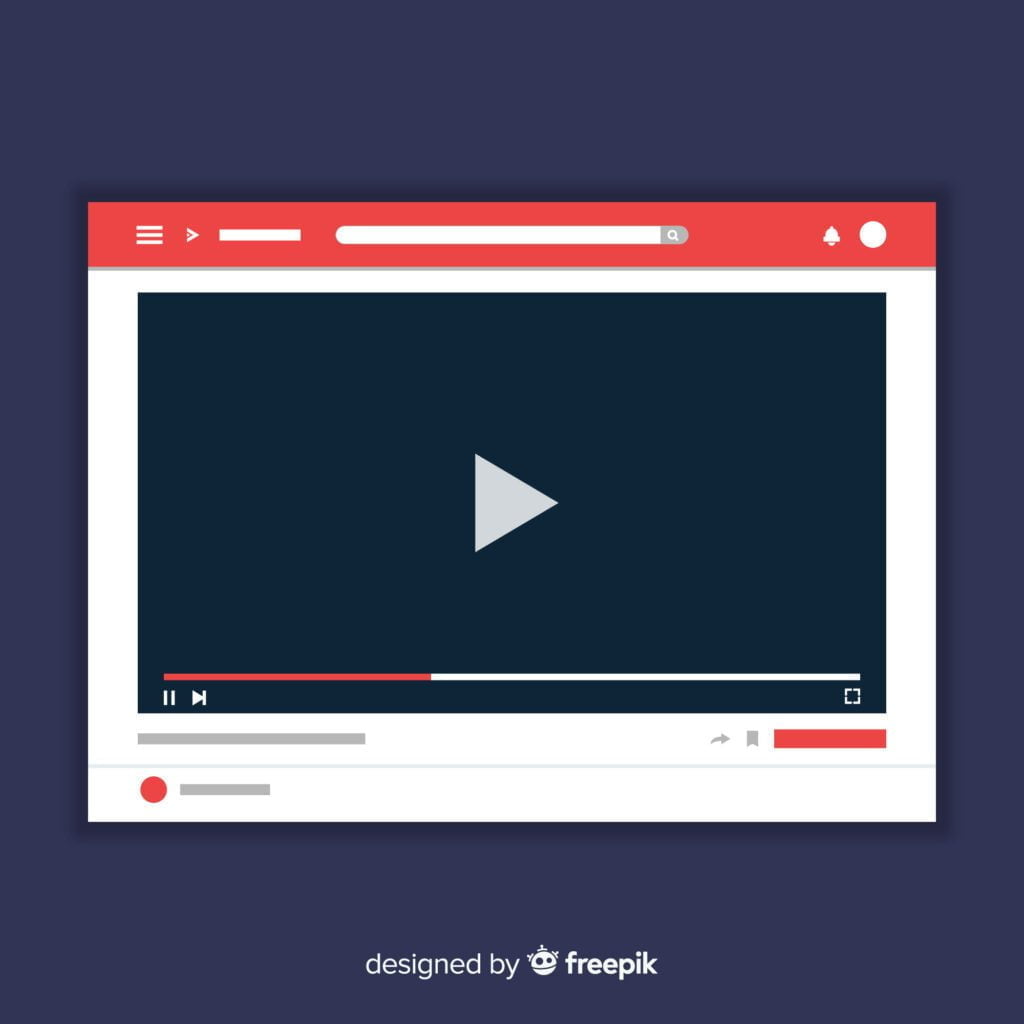 YouTube has abruptly stopped monetizing videos in Cambodia, according to the Khmer Times. One YouTube representative said that they were not able or willing to provide any reasoning as to why all ads on their platform had been prohibited within this specific country but are continuing with other regions around the Asia Pacific.
4. How Can I Earn Real Money From The Internet?
How to earn money online in Cambodia? Depending on your skills and interests, you can earn money in a variety of ways. For example, you can earn money by:
Freelance writing
Designing websites or graphic design
Doing online research
Managing social media accounts
Providing customer service support
Launching and selling an online course
Creating and selling an eBook
Coaching or consulting services
5. How Can I Make $100 A Day On The Internet?
One of the popular methods to make money online is Google Adsense which allows you to make money every time someone clicks on an ad. Another great option is affiliate marketing. And if you're a talented writer, offer your services as a freelance writer. Just remember that there are many ways to make money online, and it's up to you to find the one that works best for you.
6. Can You Earn Real Money Online?
The internet has opened up a world of opportunity when it comes to earning money. No matter what your skill set is, you can try freelancing, marketing with social media sites like Facebook or Twitter, running a blog on how-to guides that would help people in their everyday life adventures.
7. Which App Gives You Real Money?
How to make money online in Cambodia is now no longer a hard question because there are plenty of apps out there that allow you to earn money. We recommend a few options available: Swagbucks, InboxDollars, Opinion Outpost, and Branded Surveys.
8. What Is The Fastest Way To Earn Money Online?
If you're looking for a quick and easy way to earn money online in Cambodia, there are many opportunities available. You can make money online by testing websites, reviewing them and filling out surveys. You can also shop online and have your purchases tracked so you can get a check in the mail. You can take pictures with your phone and sell them.
9. Which Country Can Earn Money From Youtube?
YouTube Shorts Fund is a new initiative from YouTube that aims to help short films generate revenue. The service has already been launched in 10 countries. In addition to Brazil, India, Indonesia, Japan, Mexico, Nigeria, Russia, and South Africa, there are other countries listed
Conclusion
The truth is that all free web hosting services will limit you in some way. They may restrict the quantity of traffic you may receive each month or the amount of space you have to upload files. Some may not supply you with enough resources to help you gain visibility.
1Byte thinks that no company should be limited in what they may accomplish with their website. Your website is one of your brand's most significant digital assets. This is why we would like to contribute to the success of your website.