Top 5 Cloud Storage Providers of 2023: A Guide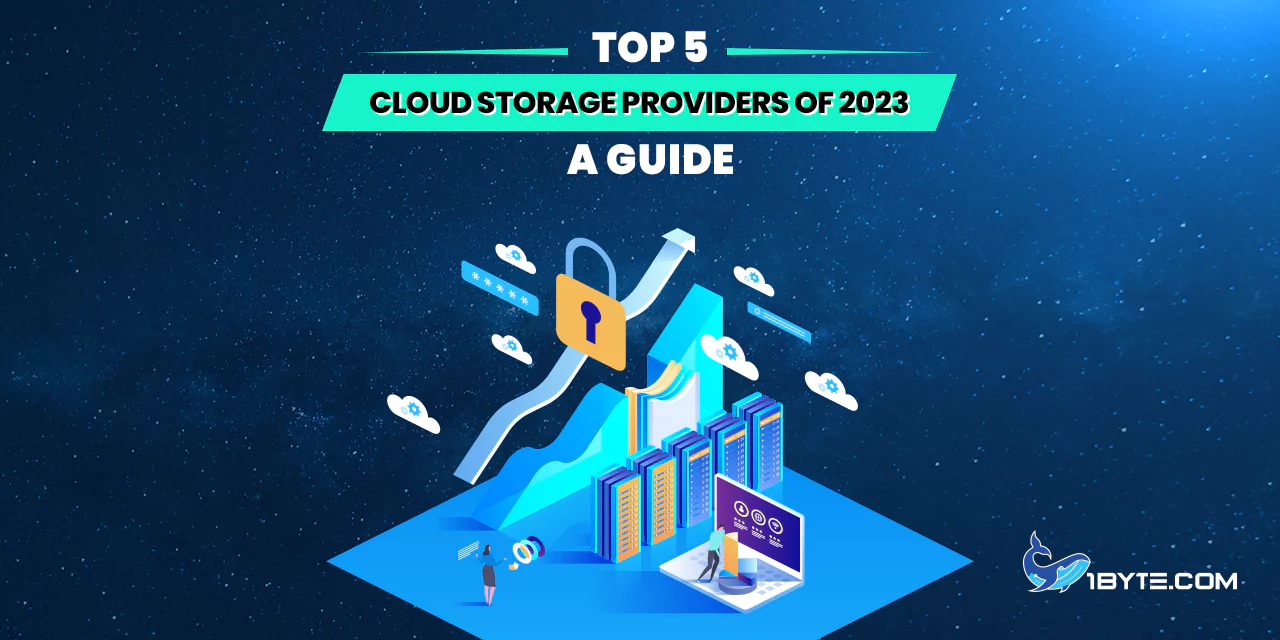 In 2023, top cloud storage providers play a pivotal role in our digital lives. From safeguarding precious memories to backing up essential work files, cloud storage services are the unsung heroes of the modern age. This guide from 1Byte introduces the top 5 cloud storage providers, helping users navigate the landscape to find the ideal solution for their needs. Whether you're a business professional or a casual user, these providers offer the assurance of secure data storage. Let's dive into this comprehensive overview of the top cloud storage providers to ensure you make an informed choice for your data.
The Importance of Cloud Storage Providers
In 2023, top cloud storage providers are more essential than ever. Why? Here are the reasons:
Data Backup: Cloud storage offers a crucial lifeline for users, ensuring the safeguarding of their valuable data. No more worries about losing files due to hardware crashes, natural disasters, or unexpected events. It's the ultimate safety net for both businesses and individuals.
Accessibility: With cloud storage, you can access your files from anywhere with an internet connection. This convenience is especially important in the context of the increasing trend toward remote work.
Cost and Speed: Price and speed are paramount in the world of cloud storage. Providers are working hard to lower costs and speed up data transfer, making it more affordable and efficient.
Security: Cloud storage providers offer robust security features to protect and manage data stored in the cloud. This is especially crucial for businesses dealing with sensitive information.
Growth: The cloud computing industry is rapidly evolving, with forecasts indicating significant growth in public cloud spending. In 2023, it's expected to reach nearly $600 billion, underscoring its ever-increasing significance.
These factors illuminate the critical role cloud storage plays in 2023, impacting data management, business operations, and technological progress. It's a game-changer for everyone, from individuals to large enterprises.
Criteria for Choosing Cloud Storage Providers
When it comes to selecting the right cloud storage provider in 2023, there are several key factors to consider. By weighing these criteria, you can make an informed decision when selecting a cloud storage provider. It's all about finding the right fit for your unique needs in 2023.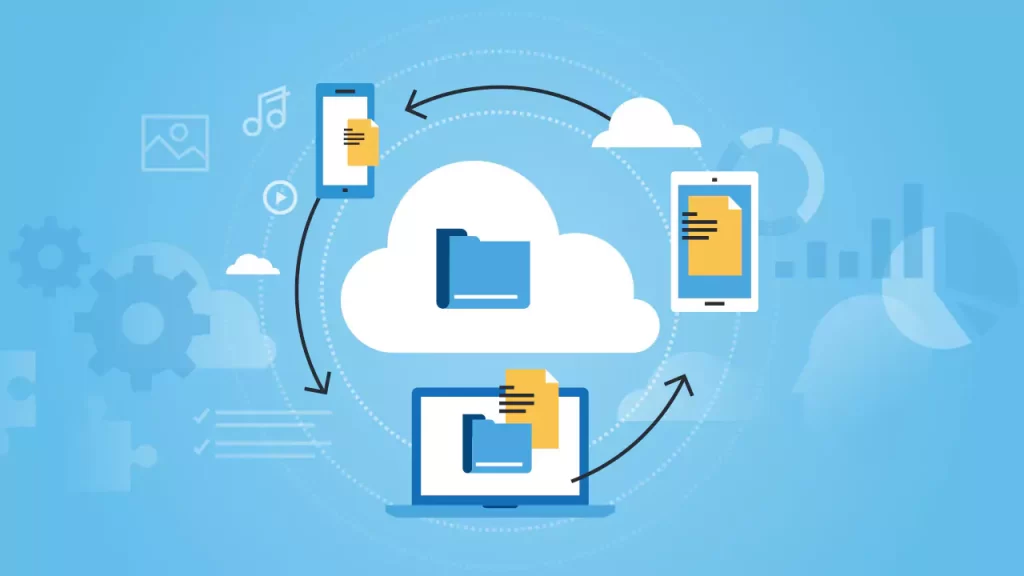 Security and Privacy
When evaluating cloud storage providers in 2023, your data's security and privacy should be a top priority. Here's what to consider:
Encryption: Look for providers that offer robust encryption, both in transit and at rest. This means your files are protected during transfer and while stored on their servers.
Data Access Control: Ensure the provider gives you control over who can access your data. Features like password protection, two-factor authentication, and role-based access can enhance security.
Compliance: Check if the provider complies with industry and data protection regulations. This is especially vital if you handle sensitive data, such as personal or financial information.
Privacy Policies: Read the provider's privacy policies carefully. It should be transparent about how it handles your data and any third-party sharing practices.
Data Ownership: Clarify who owns the data once it's on the cloud. Some providers might claim ownership, which can lead to complications.
With data breaches and privacy concerns on the rise, selecting a cloud storage provider that prioritizes security and privacy is crucial. It's about safeguarding your valuable information in the digital realm.
Storage Capacity
Evaluating cloud storage providers involves considering your storage needs:
Assess Your Needs: Determine how much storage space you require. Consider not only your current data but also future growth. This ensures you won't outgrow your chosen plan.
Scalability: Choose a provider that allows you to upgrade or downgrade your storage as needed. This flexibility ensures your storage solution can adapt to your changing needs.
Free vs. Paid Plans: Some providers offer free plans with limited storage. Be aware of the limitations and evaluate whether a paid plan might be a better fit.
File Types: Consider the types of files you'll be storing. Different providers may be better suited for specific file formats.
Data Retention Policies: Review data retention policies to understand how long your files will be stored, especially if you decide to switch providers.
Understanding your storage requirements is crucial. It ensures that you have adequate space for your files without overpaying for unnecessary storage.
Price and Plans
Price and plans are also critical factors when choosing a cloud storage provider:
Budget Considerations: Start by defining your budget. Cloud storage services offer a range of plans, so understanding your financial limits is key.
Free vs. Paid Plans: Many providers offer both free and paid plans. While free plans are enticing, be aware of their limitations. Paid plans often provide more storage and features.
Storage Tiers: Paid plans come in various storage tiers. Assess your needs and pick a tier that offers ample space without overcommitting.
Additional Costs: Check for any hidden costs, such as data transfer fees or charges for exceeding storage limits.
Contract Terms: Understand the contract terms. Some providers offer monthly subscriptions, while others require annual commitments.
By carefully examining price and plans, you can select a cloud storage provider that not only fits your needs but also aligns with your budget. It's about getting the best value for your investment.
User-Friendliness
User-friendliness is another vital consideration in choosing top cloud storage providers:
Ease of Use: Opt for a service with an intuitive interface. A user-friendly design makes it simpler to access and manage your files.
File Synchronization: Choose a provider that offers seamless file synchronization across devices. This ensures your files are up-to-date and accessible everywhere.
Collaboration Tools: If you collaborate with others, look for cloud storage that includes collaboration tools like real-time document editing and sharing.
Mobile Accessibility: Verify that the service provides a user-friendly mobile app. Mobile accessibility is crucial for on-the-go access.
Customer Support: Evaluate the quality of customer support provided. Quick and effective support can be a lifesaver if you encounter issues.
Selecting a user-friendly cloud storage provider is about ensuring a smooth and hassle-free experience for you and your team. It simplifies the way you handle your data.
Top 5 Cloud Storage Providers in 2023
In 2023, users seeking reliable cloud storage solutions have a wide array of options to consider. Top cloud storage providers offer secure and convenient ways to store and access data. This guide introduces the top 5 cloud storage providers in 2023, giving you valuable insights into their features and benefits. Whether you're a business looking for a scalable solution or an individual with personal data storage needs, this article will help you make an informed choice among the leading cloud storage providers.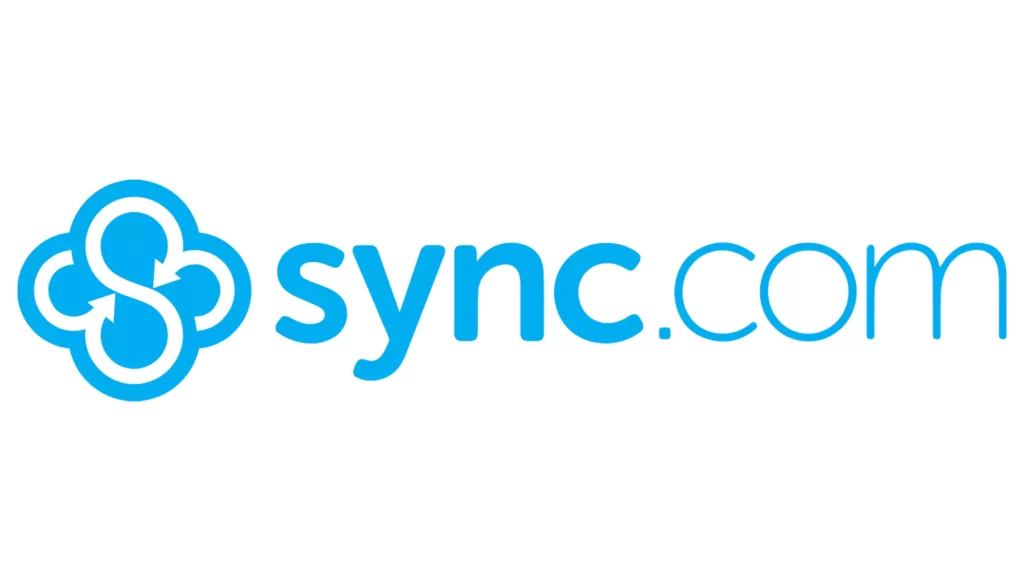 Sync.com, one of the top cloud storage providers in 2023, stands out as a secure and collaborative platform for file storage. It ensures teams can work together in the cloud while keeping their data safe.
The platform offers impressive features, including robust file sharing and version control. With Sync.com, you can easily share and manage documents among your team, clients, and partners.
Security is a top priority for Sync.com, with end-to-end encryption standard across all their plans. Your data remains protected, whether you're using the basic 200GB plan or the unlimited storage option. This makes it an excellent choice for businesses and individuals who prioritize data security.
In terms of pricing, Sync.com provides flexibility with plans starting at just $5 per month. You can choose a storage option that suits your needs and budget. This cost-effectiveness adds to its appeal.
One of the standout features of Sync.com is the seamless syncing process. You have full control over the files you share, making collaboration efficient and hassle-free. Whether it's documents, files, or multimedia, Sync.com ensures everything is in sync and readily accessible.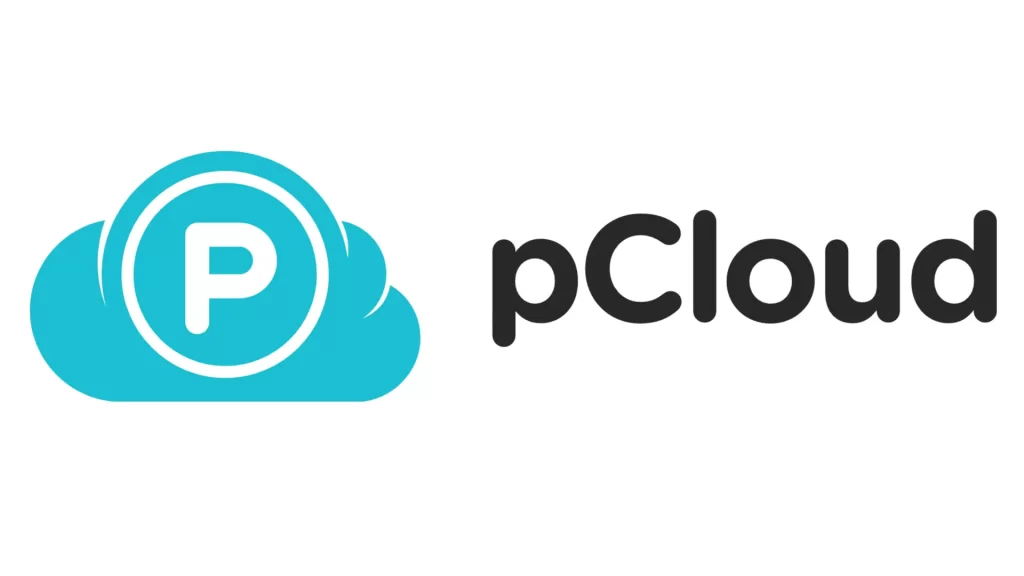 pCloud, a prominent name among the top cloud storage providers in 2023, is an excellent choice for securing your personal files, backing up your PC, or facilitating smooth collaboration within your business team.
This encrypted cloud storage platform is compatible with Windows, Mac, Linux, and music files, making it versatile for users across different platforms and those with a passion for music.
When it comes to storage options, pCloud offers plans ranging from 500GB to a generous 10TB, starting at an affordable $4.17 per month. This variety ensures that users can find a suitable plan to match their storage needs without breaking the bank.
While pCloud boasts some robust syncing features, where it truly excels is in its file-sharing capabilities. It simplifies the process of sharing documents, making collaboration efficient and user-friendly.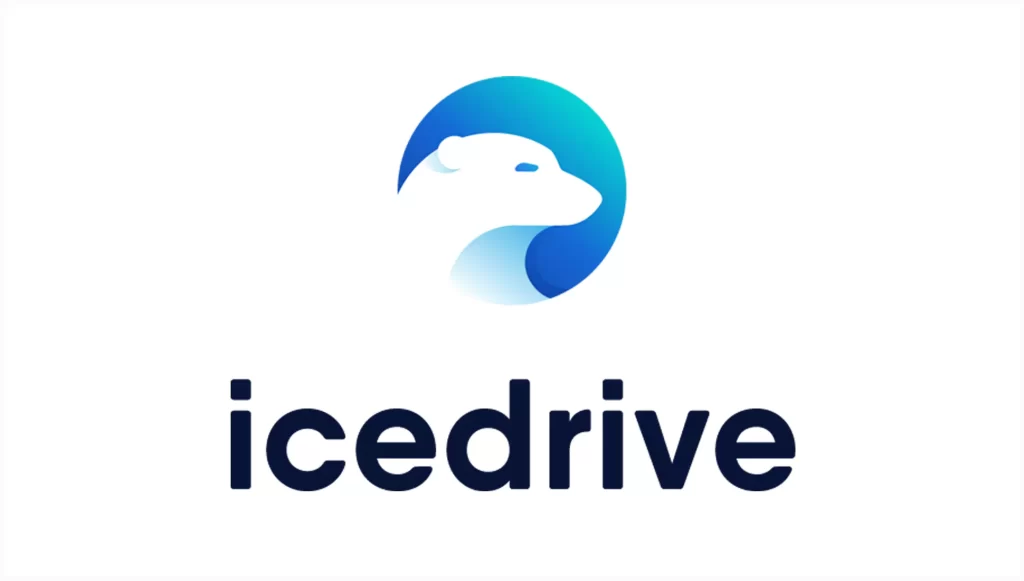 Icedrive, a next-generation cloud storage provider in 2023, stands out by offering a generous 10GB of free storage space, making it an enticing option for those looking to start without cost.
With Icedrive, users can conveniently store and access their files from any location and on any device, providing flexibility and accessibility.
The range of plans offered by Icedrive caters to various storage needs, starting at an affordable $1.67 per month for 150GB of storage and going up to a substantial 10TB. This ensures that users can select a plan that aligns with their storage requirements and budget.
What truly distinguishes Icedrive is its robust security and privacy features. It provides some of the strongest security measures, including a zero-knowledge encryption folder for paid accounts. This feature ensures that your data remains confidential and inaccessible to anyone but you, bolstering your privacy.

MEGA, a prominent cloud storage provider in 2023, stands out by offering an impressive 20GB of free storage, making it a top choice for those who want to start without costs.
This cloud storage service is known for its robust privacy features, providing always-on privacy to keep your data safe.
For users seeking additional storage, MEGA offers plans ranging from 2TB to unlimited storage, starting at a competitive $9.06 per month. This pricing flexibility ensures users can find a plan that suits their storage needs and budget.
MEGA's commitment to security is a key selling point. It offers zero-knowledge encryption, ensuring that your most sensitive data remains inaccessible to anyone but you. Moreover, it enhances security with two-factor authentication, a crucial feature to prevent unauthorized access.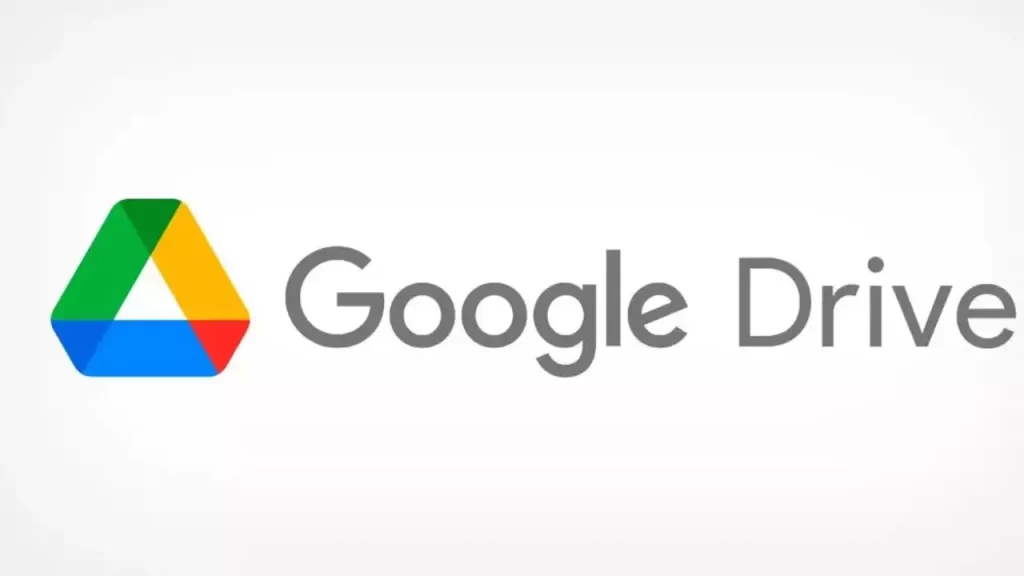 Google Drive, a significant player among the top cloud storage providers in 2023, is an integral part of Google Workspace, offering secure and versatile cloud storage options for personal use, PC backups, and business collaboration.
With Google Drive, you can select from a range of plans, from 100GB to a substantial 30TB, starting at just $1.67 per month, ensuring there's a suitable option for your storage needs and budget.
One of the standout features of Google Drive is its commitment to security. It ensures encrypted and secure access to your files, protecting your data from unauthorized access.
Moreover, Google Drive actively scans files shared with you to detect and remove malware, spam, ransomware, or phishing attempts, further enhancing its security features.
Conclusion
The top cloud storage providers we have listed offer a wide array of choices, each with its unique features and advantages. Users seeking reliable and secure cloud storage solutions have excellent options to explore.
Sync.com stands out for its strong emphasis on security, robust file sharing, and competitive pricing, making it a practical choice for individuals and businesses alike.
pCloud provides versatile storage solutions, with compatibility across multiple platforms and pricing plans that suit various needs, making it a flexible option for different users.
Icedrive offers a generous free storage option, always-on privacy, and a range of plans to accommodate diverse storage requirements, making it a compelling choice for those prioritizing security and accessibility.
MEGA is known for its generous free storage, strong security, and privacy features, making it an appealing choice for users seeking both space and protection for their data.
Google Drive, integrated with Google Workspace, offers versatile plans, strong security, and proactive malware detection, making it an all-encompassing solution for individuals and businesses alike.
Each of these cloud storage providers has its unique strengths, ensuring there's a suitable option for your specific needs, whether you're an individual user, a small business, or a larger organization. Your choice among the top cloud storage providers in 2023 will depend on your priorities, whether it's security, accessibility, pricing, or collaborative features. Explore your options, and you'll find the ideal cloud storage solution to meet your needs.