Domain names are an important part of branding, and finding the perfect one can be a challenge. If you've found a domain name that you love, but it's already in use, don't despair. If the domain name owner is not actively using it, they may be willing to sell it to you. Even if the owner is using the domain name, you may still be able to purchase it if you are willing to pay a high enough price. So don't give up hope just because someone else has taken your first choice. With a little persistence, you may still be able to get the domain name you want.
Why search for a domain owner?
There are numerous reasons why you might want to look up the domain ownership information for a particular website. Maybe you've found an abandoned website, and you want to see if the owner is still using it. Perhaps you're interested in purchasing the domain, or you want to make sure that the contact information for your own website is correct.
In many cases, this information will be readily available through a WHOIS lookup, and in other cases, more creative detective work may be required. But in any case, tracking down a domain name owner is often not as difficult as one might think.
There are a number of public WHOIS databases that you can use to search the website itself. You may also be able to find what you're looking for by sending an email to the address listed in the WHOIS database. Whatever your reason is, there is likely a way to contact the domain owner.
The 3 Steps to Find Domain Owner
Your buying decision should be based on some factors, including your budget, the level of customization you desire, and how long you plan to keep the domain. However, before you can even begin to make these decisions, you need to figure out who to contact about buying your domain name. The amount of work involved in this step will depend on a few things, such as the age of the domain and who currently owns it. However, there are three general steps that you can follow to get the ball rolling.
1. Visit the website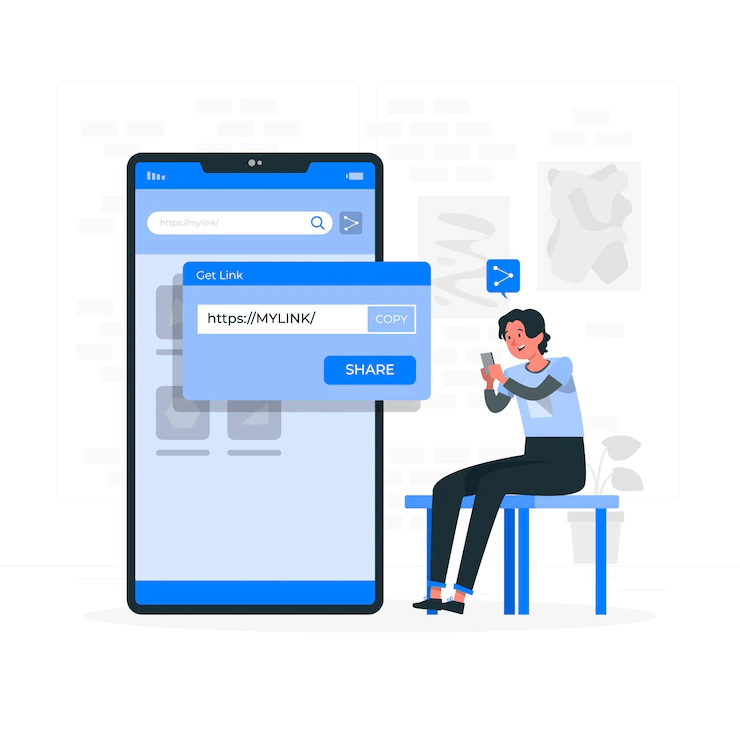 If you're aiming for a domain name that's already in use, your first step should be visiting the website and seeing if the owner has listed it for sale. Oftentimes, owners will include contact information or a form to fill out right on the homepage. If you don't see any info about buying the domain on the homepage, try looking for a Contact or About page. There's usually a phone number or an email address that you can use to contact the owner. Keep in mind that even though the owner undoubtedly will not reveal a domain explicitly listed for sale, you may still be able to negotiate a price with the owner. So, don't hesitate to reach out and inquire about purchasing the domain!
2. Check the WHOIS Directory
Checking the WHOIS databases is the most effective way to find the domain owner's contact. In addition to registrant information, WHOIS reveals the registrar with which it's registered, the date it was first registered when it's set to expire, and it's status (i.e., active, inactive, etc.). A domain with an inactive status or a newer one near its expiration date has a decent chance of becoming available, making a domain backorder a potentially wise investment, with the payoff being that you'll acquire the domain when it becomes available.
By entering a domain name into a WHOIS search, users can access a wealth of information about the site in question. At a minimum, most WHOIS databases will provide the name and contact information of the site's owner or registrant, as well as the domain's expiration date. In some cases, additional information, such as site performance statistics and traffic data, may also be included. Other WHOIS lookups will reveal a domain's past ownership history, renewals, and other relevant details. In some cases, searchers may even be able to see a list of other websites owned by the same registrant, each of which can provide its own set of clues and potential leads.
3. Contact the Domain Registrar
If you can't find the owner of a domain name through WHOIS or other directories, you can try contacting the registrar. The registrar is the company that manages the registration of the domain name. You can usually find contact information for the registrar on their website. Keep in mind, though, that if the domain name has privacy features enabled, the registrar may not be able to give you any information about the owner. However, registrars do have certain obligations if a domain has been used for illegal activities. So if you suspect that's the case, it's worth trying to contact the registrar.
You found the contact of the domain owner, what's next?
If you've found the domain name owner, congratulations! You're one step closer to securing the perfect domain name for your website. But what's next?
First and foremost, don't be too pushy. The domain name owner may not be interested in selling, no matter how much you're willing to pay. Be respectful and give them time to make a decision.
Secondly, don't lowball them. They may be more likely to sell if they feel like they're getting a fair price. Start high and see where the negotiations go from there.
Finally, be prepared to walk away. If the domain name owner isn't budging on price or isn't interested in selling at all, then it's time to move on. There are plenty of other domain names out there – don't get too attached to this one.
If the domain owner is happy to sell, your next step is to negotiate a price. This can be tricky, as there is no set market value for domains. You'll need to do some research on similar domains that have recently sold in order to come up with a fair price.
FAQs
1. What is WhoIS?
Whois is a service that provides basic information about a registered domain, such as domain owner contact information, domain availability status, and the company with which the domain is registered (also called the Registrar). Whois also provides the registration and expiration dates of a domain as well as the nameservers the domain is using. ICANN regulations require all domain Registrants to keep their contact details valid and up-to-date to help prevent fraud and identity theft. You can find more information about Whois on this page.
2. What is Domain Privacy?
Domain Privacy is a Whois protection service provided by the Withheld for Privacy company. It prevents people from seeing your name, address, phone number, and email when they do a Whois search on your domain. It puts its address information to the public Whois instead of yours to protect you from potential spam and even identity theft.
3. How does it work?
If someone were to look up your domain name, they will see anonymous domain registration information just like in the example below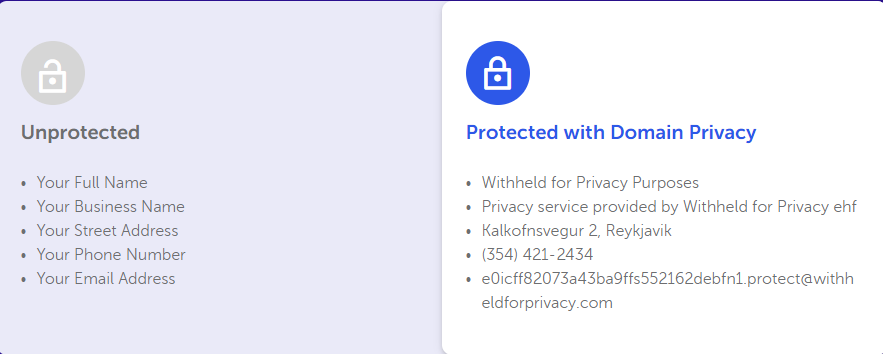 The Choice IS YOURS
If you are concerned about your website security as well as your identity then you should go for Domain Privacy protection.
4. What are Domain Validation Certificates?
Whois email addresses can be used to find an approval email for certificates of this type. A certificate can be accepted via generic email addresses if the Whois information does not contain any administrator email addresses required for validation:
admin@example.com
administrator@example.com
Any additional information should be accurate and valid because it can be verified, especially if Comodo has the certificate set up for a manual inspection (brand validation) (now Sectigo).
Conclusion
Finding a domain owner's contact information is not as difficult as it may seem. You can check the WHOIS database, use a WHOIS lookup service, or contact the registrar directly. With a little research, you can easily find the owner's email address, phone number, or mailing address. Once you have this information, you can reach out to them and ask them to transfer the domain to you.
1Byte domain service offers a wide range of domain names with various Top Level Domain (TLD) options, making it easier to find the perfect name for your business. Purchasing a domain from 1Byte is quick and easy, and you can be sure that you're getting the best possible service. Don't wait any longer – buy your business' domain name today!