With the motto of always listening to what customers have to say. The Recurring Payment feature of 1Byte has just been released. Now, it will be easier and more convenient than ever to track down, manage and automatically renew services close to expiring.
What Is 1Byte Recurring Payment?
Recurring payment (also known as subscription payments, automatic payments, or recurring billing) is a payment model where you in the role of the customers authorize a merchant (1Byte associated with ABA Bank) to pull funds from your account automatically at regular intervals for the goods and services provided to you on an ongoing basis.

Let's say you own an awesome Domain Name despite the fact that the 1Byte system has a Notification feature that sends out reminders a week in advance. There still have a chance that you can miss 1Byte's renewal notification and hence fail to renew it in time. This could cause someone else to snatch your sweet Domain Name.
A major tech company like Google used to experience what I described above. Here is the brief story "Argentina's Google domain was temporarily lost when an Argentinian man purchased it for only $5 on Thursday. When Nicolas Kuroña noticed the domain google.com.ar was available to buy, he immediately jumped on the opportunity"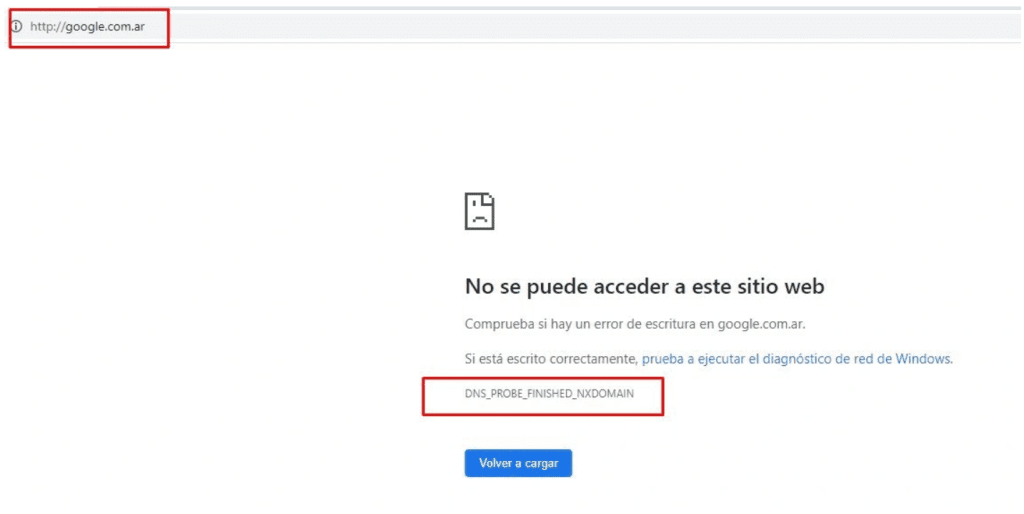 Benefit When Using Recurring Payment
Speed up transactions and save time: Purchasing, renewing, and upgrading services for each payment on 1Byte no longer necessitates repeatedly entering credit card information or logging into your bank.
Guarantee payments are made on time: There is no need to manually track down and renew your expired services. Reduces missed or late payments
Your payment card information is completely secure: We DO NOT STORE your credit card info on 1Byte system. ABA Bank is the custodian
Where Is It Located? And How To Use?
To activate the Recurring Payment feature
1) Navigate to User Dashboard
2) On the left menu bar, choose Payment, and select the tab Payments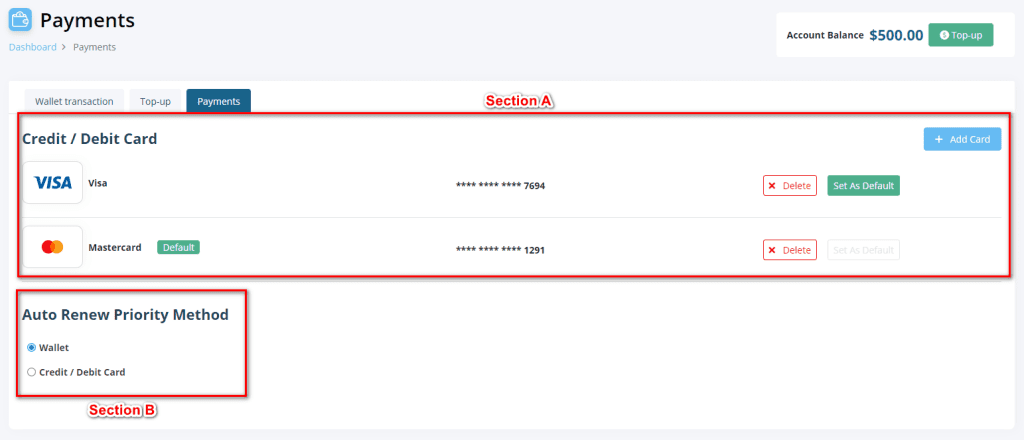 Section A: A list of all the credit cards you've added to the system will be displayed
To proceed to add a credit card for the recurring payment, select Add Card button
To remove the credit card from the system, use the Delete button
To designate a default credit card to be used, choose the Set As Default button
The Default badge will appear next to the card you've selected as the default
Section B: 1Byte's recurring fees are wallet-based by default. In the event that there are insufficient funds in your 1Byte wallet, you will be charged through a Credit/ Debit card and vice versa
Video Tutorial For This Feature
How Does 1Byte Recurring Work?
Here are the 4 main steps involved in recurring billing processing
1) When it comes to Credit/ Debit card payment methods. Instead of selecting One-Time payment, the customer picks Add A New Card as a Recurring Payment method
2) After reading Terms & Conditions, the customer must accept the TOC and start adding a new card
3) Customer enters his/ her payment information. Note that, 1Byte will not store your card information, this method is handled by ABA. Your card info is secure with us
NOTE: During the Add Card process, ABA bank will charge you $1 for processing fees, but don't bother with it because right after that, 1Byte will refund you $1 immediately to your bank account. And this transaction will not be shown on your transaction history
4) For the recurring payment to happen, the payment processor has to contact the acquiring bank which is ABA, the customer's credit card network, and an issuing bank – much like regular credit card transactions. After all three parties approve the transaction, the funds are released into 1Byte's system
5) Every time 1Byte processes recurring payments in accordance with the agreed schedule, the customer receives an invoice informing them that their payment has been successfully processed.