Domain name selection is an important process for businesses of all sizes. However, choosing the wrong domain name can quickly lead to negative consequences. This is your website's address on the internet and it's what people will use to find you, it helps to identify your site online, and it can also help to improve your search engine rankings.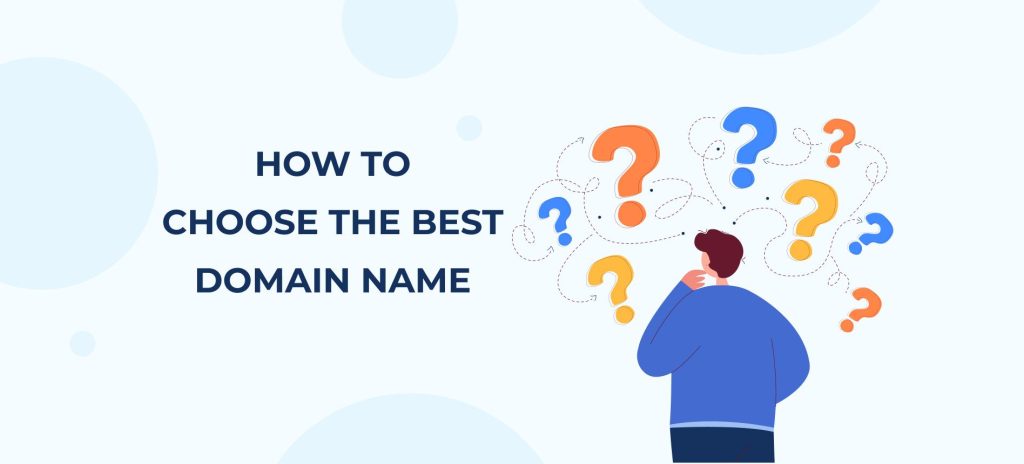 The 9 Tips to Help You Choose the Best Domain Name
So, it is important to choose a domain name that accurately represents your business and is easy for people to remember. In this article, we'll discuss how to choose the best domain name for your business.
1. Stick With .COM
There are lots of domain extensions available today, from the traditional .com, .net, and .org to designated extensions like .pizza, .photography, and .blog. Whatever extension you choose for your domain name, we always recommend sticking with a .com domain extension to improve your website's credibility.
Not only is .com the most recognizable and trusted domain, but it's also the easiest to remember. And since customers are more likely to visit a website if they can easily remember the URL, choosing a .com domain can help you attract more visitors. In addition, ".com" domains are more likely to rank highly in search engine results, making them a good choice if you're looking to attract new visitors. So when you're choosing a domain name for your website, be sure to stick with the ".com" extension.
Not to mention, most smartphone keyboards automatically have a .com button.
2. Use Keywords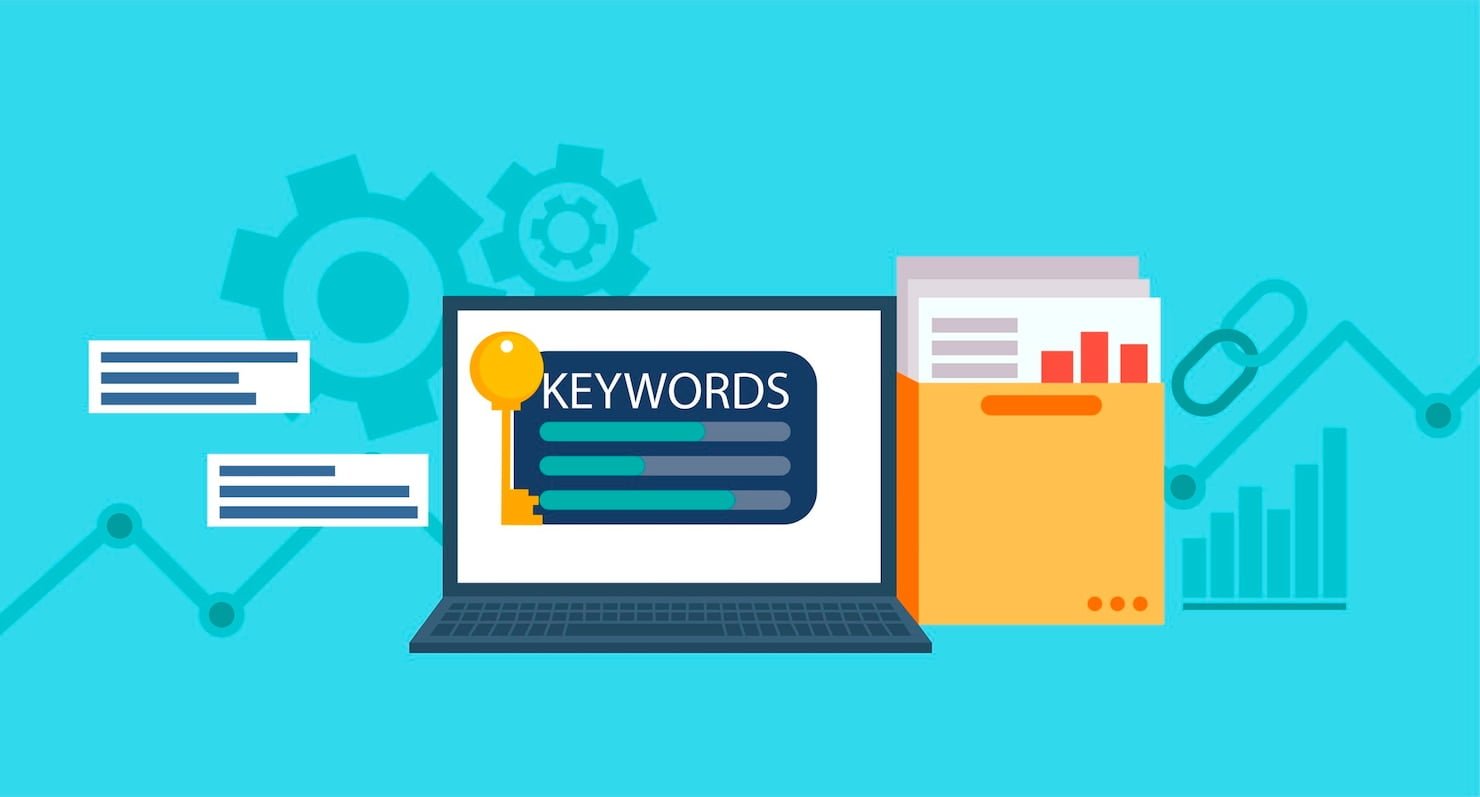 People searching the internet are looking for specific items or services. When they type words into a search engine, they are using what are called keywords. Keywords are the foundation of any effective domain name search. By including these keywords in your domain name, you can ensure that people will find your site more easily. In addition, it can also help to improve your site's ranking on search engine results pages. As a result, using keywords in your domain name is an essential part of any successful internet marketing strategy.
Finding a good domain with keywords and phrases is very difficult since the necessary combination is already taken. You will have to be creative and enhance your keywords with others to make something completely unique.
3. Keep Your Domain Name Short
It's best to keep the domain length down to a reasonable minimum. The longer the domain, the harder it may be to remember. Longer domain names can be disruptive to your users and force them to spend more time on your website when all you want is for them to find their answers as quickly as possible. In addition, shorter domains are less likely to be blocked by spam filters. That's why it's a good idea to keep your domain name short.
4. Unique and Brandable
In today's competitive online marketplace, a catchy domain name is an essential marketing asset.
A generic domain name is likely to be forgettable and lost among the millions of other websites out there. On the other hand, a unique and brandable domain name will help you stand out from the crowd and give customers an easy way to remember your website
5. Avoid Double Letters
Having a domain with double letters can drastically impact your traffic by typos. People will often type the domains incorrectly, either by accident or on purpose. The writing style of expanded text should fit the business and content. For example, a domain like Presssetup.com is somewhat more likely to have typos, in turn leading to lost traffic. Be sure you avoid doubling the letters on your domain name, which will make your name look more distinctive plus it will be easier to type.
6. Leave Room to Expand
A relevant domain name gives your customers and users an idea of what your website is all about, and it can increase your SEO too. However, you should remember not to commit to a brief abbreviation of the domain name, as you may need a different extension at some point in the future.
Transferring your site to a new domain can be a frustrating process, and it could affect your search rankings if you don't do it correctly. That is why, when choosing a domain name, it's important to develop a vibrant and flexible one from the beginning.
7. Research Your Domain Name
It's crucial for you to pick a name for your business that isn't already being used by another company. You cannot use trademarked or copyrighted names if you are going to be developing a website. Before registering a domain name, check whether someone is using a web-based search and check to see whether a specific name is available on other social media platforms, including Twitter, Facebook, Instagram, and so on.
8. Use Domain Name Generators for Clever Ideas
More than 360 million registered domains are currently active. This results in many people claiming that most good domain names are already taken. You may have to search for a domain by hand, simply performing a domain name search manually takes a lot of time. This is when a domain generator comes to the rescue. Professional domain name generators search for extravagant, keyword-specific domain names, in order to save you time.
The name generator we recommend using is Nameboy, which is one of the oldest and most popular domain generator tools.
9. Avoid Numbers and Hyphens
Numbers and hyphens are often mistaken by those who hear your website address may be unclear if you are making use of a numeral (5) or it is spelled out (five), and they may place or forget the dash. In these circumstances, be sure you register the entire set of variations to ensure safety.
Never create a domain name with hyphens. Hyphens can be an indicator of undesirable domain names which you do not wish to associate with.
Conclusions
Choosing a domain name for your website is not an easy task. However, you can make it easier. Use the tips from this article to pick a domain name that will be memorable to your customers and that will help you stand out from the competition.