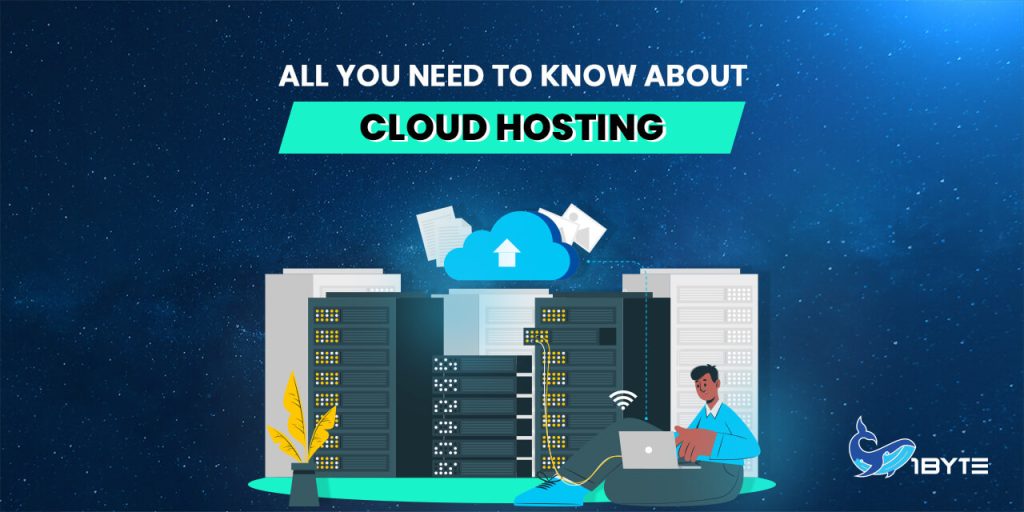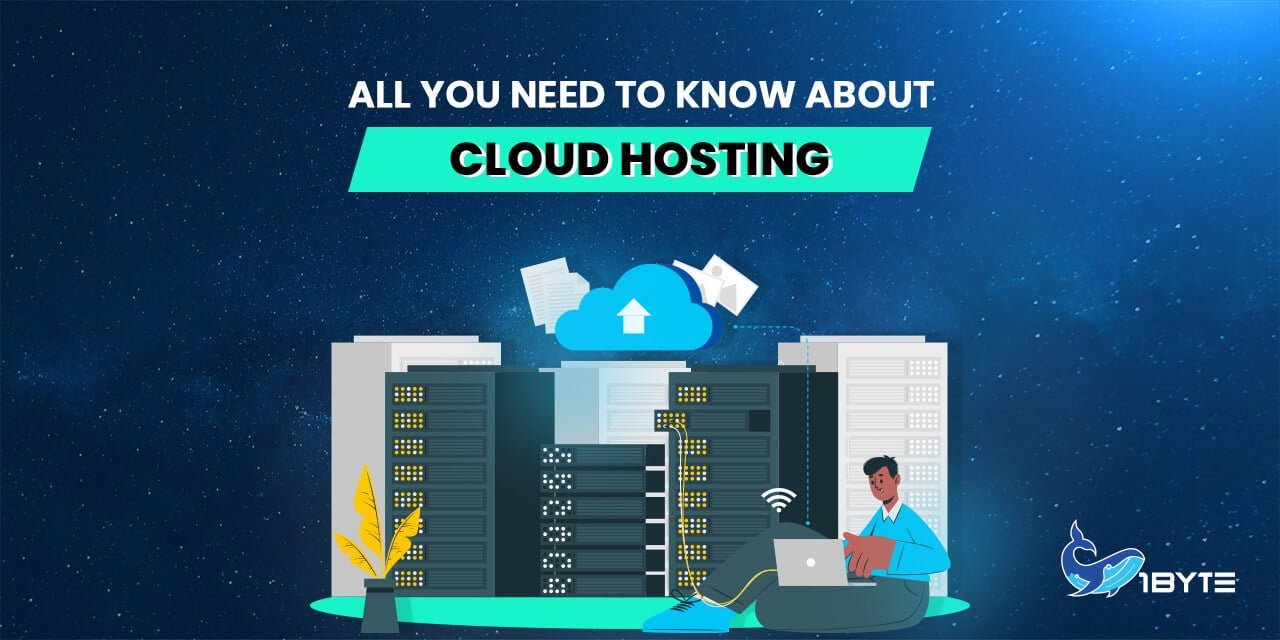 Compared to traditional types of web hosting, cloud hosting brings more noticeable advantages, the most important ones are scalability, flexibility, and security. There are other amazing things about cloud hosting that will be revealed in this article. We will explain what cloud hosting is and how it works. It also explores the different types of cloud hosting and why it is a good choice for your business.
What Is Cloud Hosting?
In the web hosting world, have you ever heard of the term cloud hosting? What exactly is cloud hosting?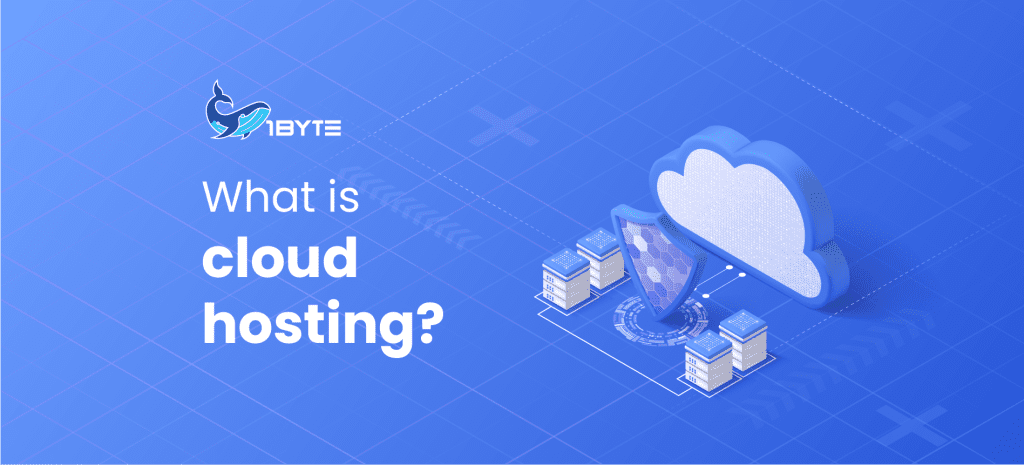 Unlike traditional hosting, cloud hosting is featured the latest technology. This type of hosting uses multiple physical servers to improve the performance and reliability of your website. Since other machines empower you by offering services, you can achieve a lot more compared to traditional hosting.
How Does Cloud Hosting Work?
Virtualization is a method used to operate cloud hosting. This technology describes a procedure for splitting up a single or multiple physical servers into several cloud servers so that they can link to one another and form a single network for hosting a website.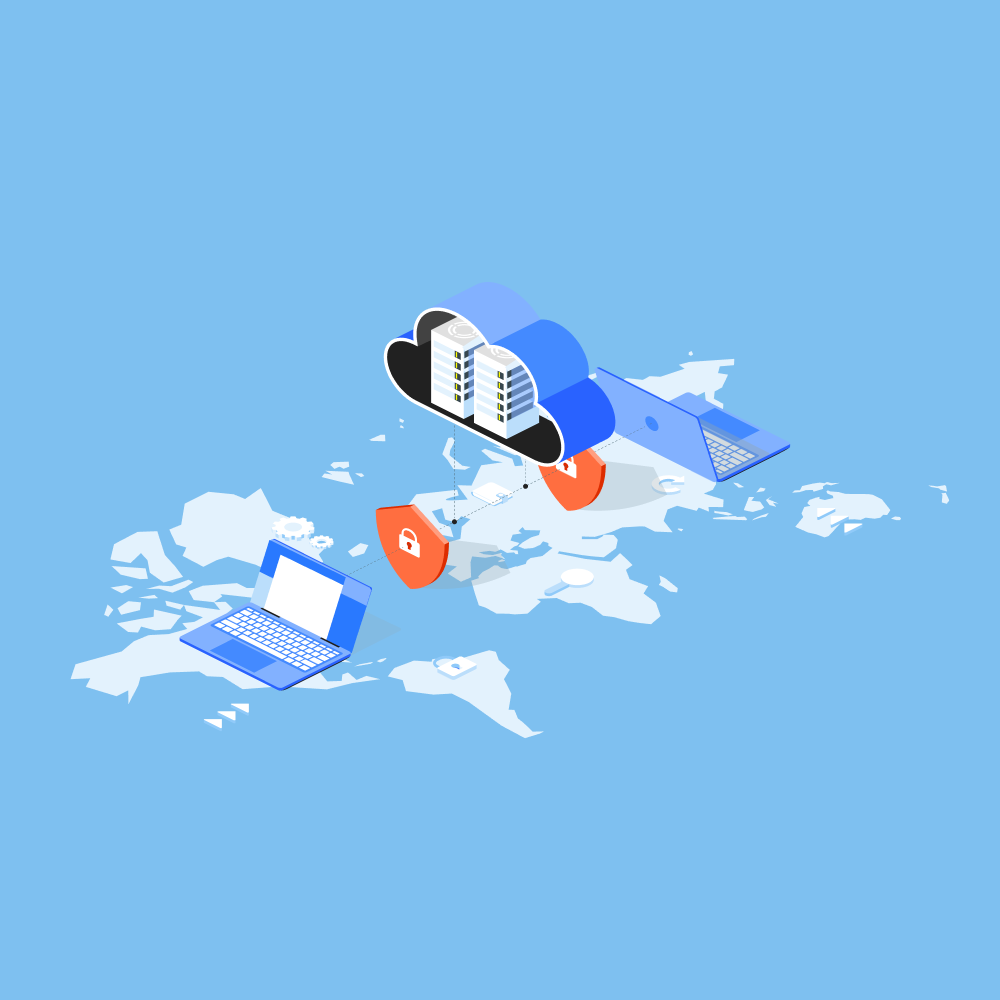 The cloud enables you to distribute your data among numerous, connected servers distributed throughout a large geographic area, as opposed to hosting your website or app on a single machine. The term "cloud" refers to the fact that these servers only exist virtually.
Types of Cloud Hosting
When it comes to cloud hosting, there are a lot of choices and each choice caters to specific types of websites needs. But no matter how big or tiny your needs, there will be the perfect type to solve your problem.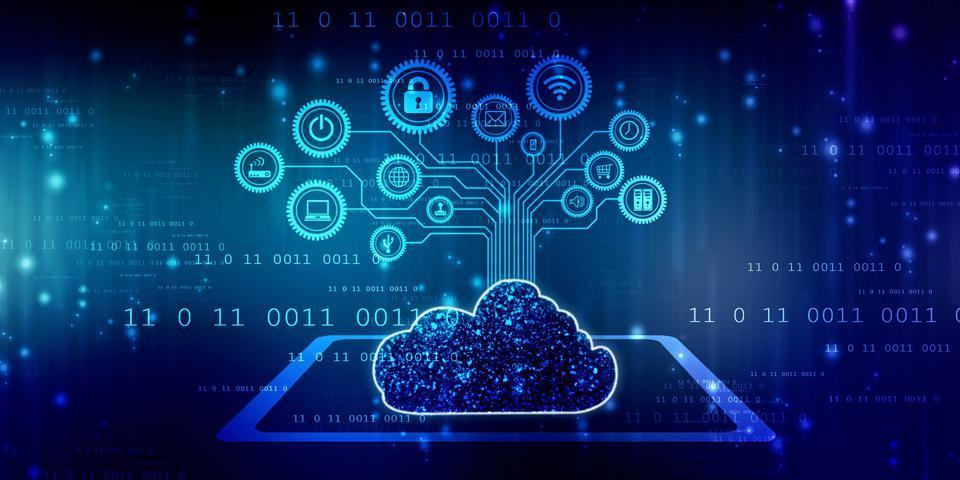 Public Cloud
As the name itself states, the public cloud service is accessible to the public. It involves computing services made available to anybody who wishes to use or buy them via the open Internet by third-party providers. Free or on-demand sales options are available, allowing users to pay only for the CPU cycles, storage, or bandwidth they use.
Public cloud is suitable for low-budget companies as it can help firms avoid significant expenses associated with having to buy, run, and maintain on-premises hardware and application infrastructure. Since the cloud service provider is in charge of all system management and upkeep, public clouds can save businesses from these expenditures.
Private Cloud
Private virtualization, often known as private cloud, provides the same redundancy as public cloud solutions but with the added security of dedicated hardware. A private cloud offers a unique environment to a particular corporate entity. Private clouds use physical components that are stored on-site or in a vendor's datacenter, similar to other types of cloud computing environments, to deliver more virtualized computing resources.
Hybrid Cloud
A combination of private cloud services, hosted on-premises and public cloud services with platform orchestration will be hybrid cloud. With hybrid cloud model, businesses have various choices in data deployment to create flexibility. A hybrid cloud feature allows businesses to deploy workloads in both private and public clouds, switching between them as computing requirements and costs vary.
Managed Cloud
This type of cloud hosting provides full or partial administration of a client's cloud infrastructure or resources. Businesses can take advantage of the managed cloud to facilitate management tasks, namely, migration, configuration, optimization, security, and maintenance. These services are created to help enterprises get the most out of cloud computing while spending the least amount of time and money internally.
The Benefits of Cloud Hosting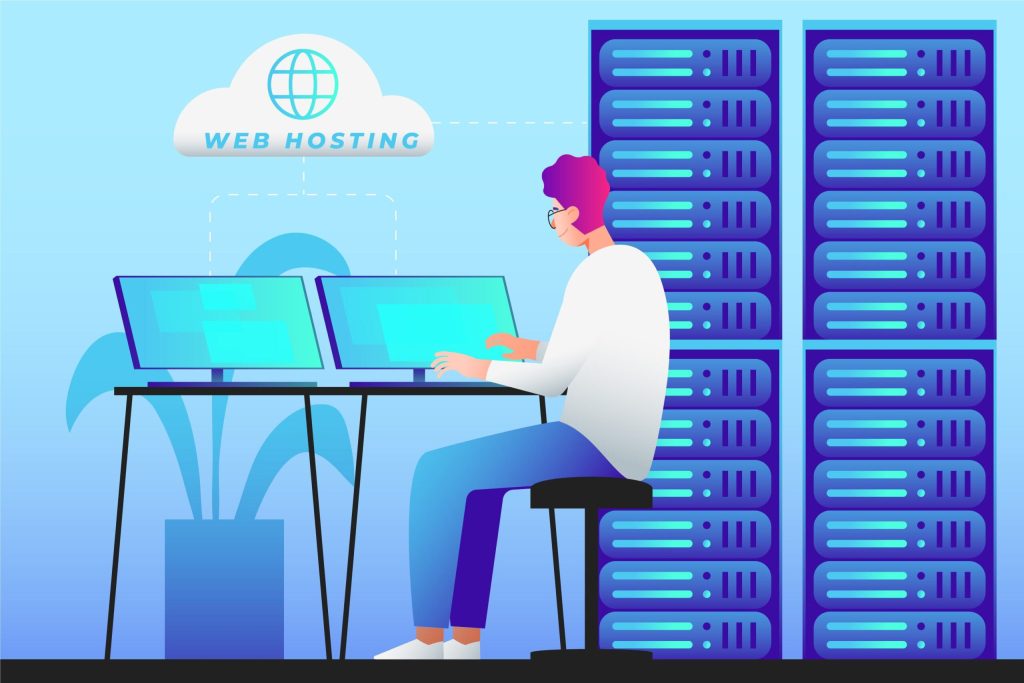 What is cloud hosting used for and why should it be cloud hosting? Obviously, cloud hosting is more complex and expensive to set up. Still, the technology community nowadays especially suggests utilizing the cloud method rather than traditional single server. There must be some pretty amazing advantages of cloud hosting as follows:
Reliability
If a single machine houses your website and that machine goes offline, your site will disappear. This is a major disadvantage of traditional web hosting when it requires a site to depend on its server being online constantly.
But cloud hosting ensures that when one of the machines goes offline, the other servers will step in and keep the website up and running. Information stored on an array of Internet-connected machines will help other machines pick up the slack and keep the site online.
Scalability
The cloud is a powerful tool. It has ample system resources that are available to you and allows your customers to use more resources than they actually need. There is a sizable quantity of processing power available for this specific use even after these have been distributed among all the various accounts on your public cloud setup.
Webmasters aren't constrained by the bandwidth, storage, or processing power offered by a single server with cloud hosting. This feature helps website owners leverage more resources in the virtual environment to support their site's growth.
Flexibility
One of the amazing advantages of cloud hosting is versatile. Instead of choosing from a list of pre-made packages but none of which perfectly meet your needs, you have the option of selecting a unique solution that is built to suit your individual requirements. With a cloud setup, you are able to have the right choice of the amount of space, architecture, processing power, OS, and security you require.
Security
The main reason why many organizations choose cloud services is the security. First of all, a virtual environment contains numerous servers. Cloud hosting ensures that even when one server fails, your website will remain operational. Also, cloud hosting uses load balancing to prevent Distributed Denial of Service (DDoS) attacks.
Comparing Cloud to Other Web Hosting Types
An appropriate web hosting is essential to manage a website efficiently. Each type has their own pros and cons so you should learn about different types of web hosting to choose the best. To determine which is the right decision for you, let's go through the comparison between cloud hosting and two traditional hosting services.
Cloud Hosting vs Shared Hosting
Shared hosting means that several websites will be hosted on one server and all of them will share its resources. Although the cloud version is more superior, the traditional shared hosting still can be a good option for people who want to create a tiny online shop or a personal website. Let's see some benefits and drawbacks:
Pros:
Affordable. Since cost is the regular concern of small companies, they prefer shared hosting that costs between $1 and $10 per month. While cloud services offer a wider pricing range, ranging from $10/month to more than $70/month.
Easy to set up. The procedure from registration to payment is simple to make so even beginners who do not have technological expertise can control their hosting.
Simple to maintain. To maximize performance and security with shared hosting, the web hosts typically manage the back-end components.
Cons:
Not enough trustworthiness. The performance of a website depends on many factors. The amount of traffic you receive, the amount of bandwidth you use, and the security measures of other users who utilize the space can all impact your site's performance. If one site is compromised, it is possible that other sites will be compromised as well.
Not scalable enough. Using shared hosting limits webmasters to use the processing power, bandwidth, and disk space allotted by the hosting company. In case they require more resources, upgrading to a more comprehensive plan is a must.
Lack of security. The weakness of shared hosting is security. When one webmaster mishandles a tool such as HT Access, your whole server can be slowed down and damaged. This can lead to glitches, security issues, and worst of all- a blocked account. If you have an account blocked, it could allow hackers access to your data.
Cloud Hosting vs VPS Hosting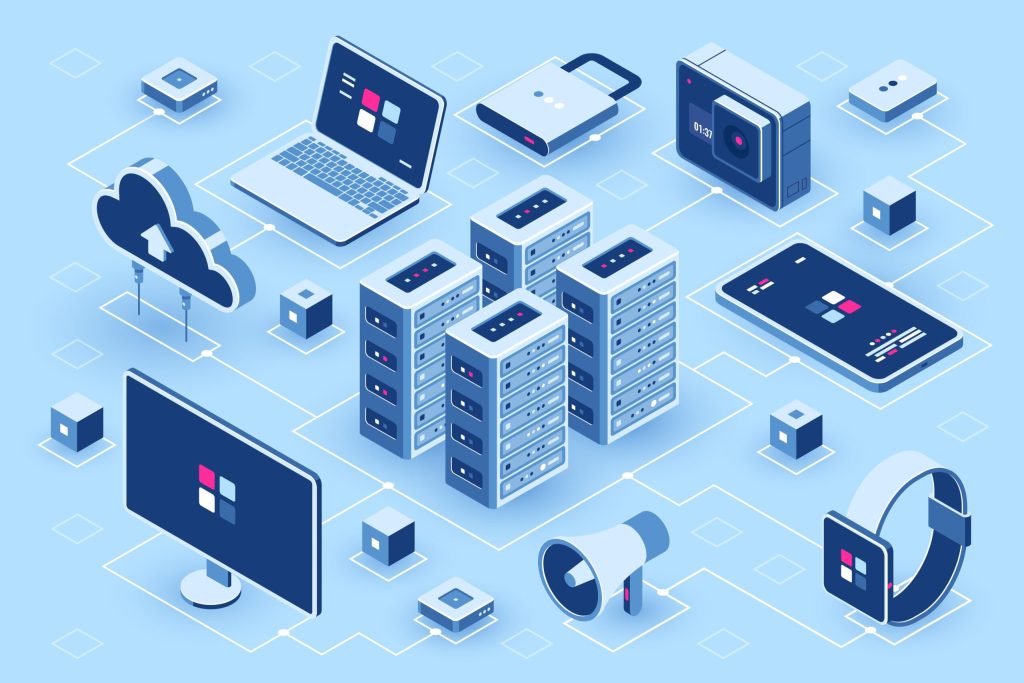 With VPS (virtual private server), rather than having to share resources with other webmasters, each user receives a specialized resource pool to support their website. So in terms of performance, it is also a lot more akin to cloud hosting. Here are the pros and cons of VPS:
Pros:
Effective operation. Each website has its own server space. This means that if one site is malfunctioning, the others won't be affected.
Complete root access. For tech-savvy users who demand a special operating system or piece of software for their projects, this option is helpful.
Exclusive IP address. VPS plans are included by web hosting providers. It's a much safer solution than a shared IP address because it will safeguard your email reputation and keep your website from being linked to spam websites.
Cons:
Technical expertise is necessary. To run your project effectively, you will need some server management knowledge since most VPS hosting options are unmanaged. Compared to cloud hosting, VPS is typically less user-friendly for beginners.
Does 1Byte Offer Cloud Hosting Services?
1Byte – One of the best 2022's cloud services providers guarantees your site will always be up and running with enhanced technology, a 99.9% uptime guarantee, a Cambodia data center, and an upcoming Singapore center. The followings are cloud hosting features provided by 1Byte:
Exceptional speed
Management tools
Data protection
Consulting team
Best price in Cambodia
Easy upgrade
Gigabit bandwidth
99.99% uptime guarantee
Unlimited usage bandwidth
The Future of Cloud Hosting
Small and large organizations alike are continuously on the lookout for the finest solutions to improve their workloads and user experiences.
Cloud hosting is critical to this. Their online business can service clients at any time due to benefits such as quick scalability, maximum availability, high traffic resilience, and resistance to hardware failure.
As a result, it's unsurprising that cloud computing migration has increased. 61% of businesses have moved their operations to the cloud in the last year. 46 percent of organizations reported considerable cost savings as a result of the shift, indicating that this trend is likely to continue in the future.
What Is Cloud Hosting: A Summary
Cloud web hosting is a type of hosting that utilizes a virtual network of cloud servers to host a single website. This is in contrast to traditional hosting, which involves the storage of one or many websites on a single server.
The fundamental advantage of cloud hosting is its resiliency. When a cloud server fails, other servers might step in to keep the website operational. Additionally, it is less prone to hardware failure, and webmasters may scale their hosting capacity in response to traffic spikes.
As such, it is the preferred platform for corporate websites, e-commerce storefronts, online marketplaces, and search engines.
If cloud web hosting sounds like the ideal fit for you, 1Byte provides three different plans starting at $9.99 per month and going up to $69.99 per month. 1ByteCloud technology, a 99.9% uptime guarantee, Cloudflare integration for CDN, and worldwide data centers ensure that your site is always up and operating.
Conclusion
The article has clarified your underlying questions about cloud hosting such as what is cloud hosting, how necessary is cloud hosting, and how different it is between cloud services and other types. Regardless of small or large business models, workload and user experience are always the ultimate goal but not easy to achieve. Cloud hosting plays an important role in solving this problem thanks to features such as simple scaling, maximum availability, high traffic resilience, and resistance to hardware failure. As a result, complicated projects like business websites, online shops, marketplaces, and search engines all now prefer cloud hosting.
FAQs
Who Is Cloud Hosting For?
If a website is growing and using more resources than a shared server can handle, it might be time to switch to a cloud services provider. It supports businesses that demand high performance, capacity, and 100% uptime. Numerous well-known businesses have already made the transition to the cloud environment including Pinterest, Spotify, and Netflix. Cloud services are also suitable for startups that are just beginning to scale their traffic volumes and services.
Who Cloud Is NOT For?
The cloud may not be the best option for your organization if it depends less on uptime and speedy recovery because it may cost more to recover your data than the benefits it will gain. Additionally, companies could have a cap on the volume of data that can be stored there due to the cost and accessibility of storage.
When to Use and How to Decide It Is Time to Upgrade?
You eventually need to move to a web hosting package that fits your expanding needs as your business expands and your website has more work to accomplish.
Here are a few indicators that you ought to go forward with the upgrade.
Slow loading speed: A fast website can create a better user experience. If your site takes too long to load, users may run away. If you want to improve your search result ranking and you want a better user experience, you should get a better hosting service.
Your site gets more traffic: If you're seeing increased traffic, the increase isn't too extreme, it might be time to upgrade your hosting to the cloud. Cloud hosting is faster than standard shared hosting because it allows you to increase your resources when needed. It also typically has a lower loading time than shared hosting.
Upgrade security: When running an e-commerce site, it's your responsibility to make sure that the site is secure. Some basic hosting plans don't have the best security options. But if you're selling products online and taking credit card information, you need to have strong security in place.
Bandwidth requirements. If you want to host a lot of videos, games, or other content that uses a lot of bandwidth, you may need to consider cloud hosting, a VPS, or a dedicated server.
Conclusion
The truth is that all free web hosting services will limit you in some way. They may restrict the quantity of traffic you may receive each month or the amount of space you have to upload files. Some may not supply you with enough resources to help you gain visibility.
1Byte thinks that no company should be limited in what they may accomplish with their website. Your website is one of your brand's most significant digital assets. This is why we would like to contribute to the success of your website.