5 Best Digital Marketing Agencies in Cambodia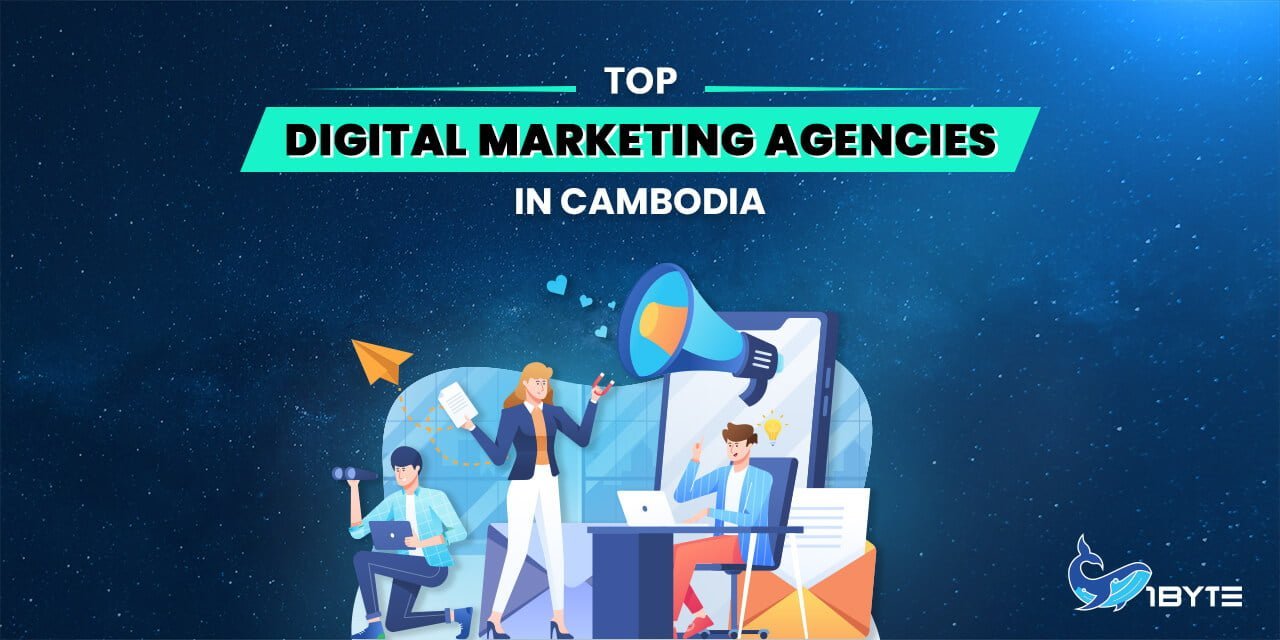 Digital marketing is an all-encompassing term for all kinds of internet marketing. It includes video marketing, Cambodia email marketing, content marketing, social media marketing, SEO, PPC, display marketing, and mobile marketing. It is all about real-time results. You can constantly analyze your strategy, content, and projects. As a result, you can clearly expect which strategies are the most suitable and eliminate the inefficient ones. Let's discover the best digital marketing agency in Cambodia in this article with us.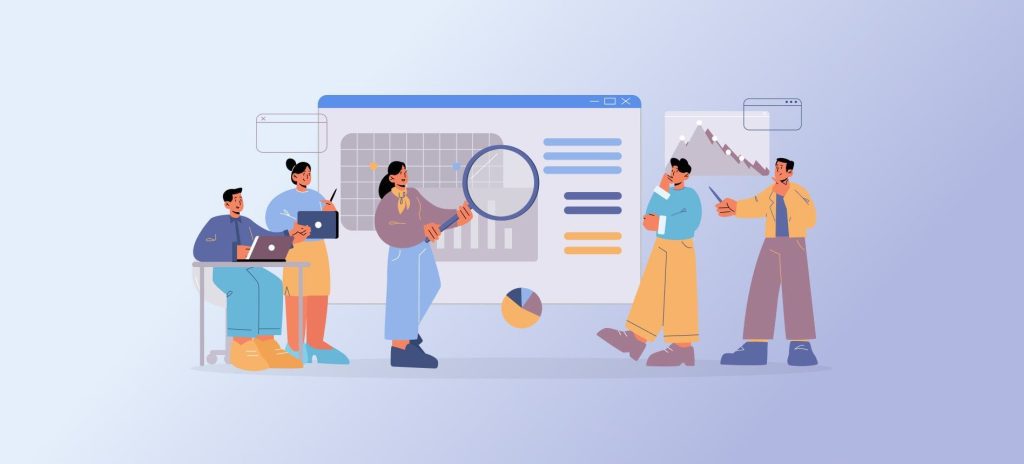 The Top 5 Digital Marketing Agencies in Cambodia
As people are getting easier to access the latest products from everywhere in the world, businesses are putting effort into making themselves stand out from the crowd. Digital Marketing Cambodia is a great way to reach audiences you didn't know existed and start building relationships with them. SMB owners can use these tools to build their brands and create leads immediately. However, fully optimizing the use of digital marketing on your brand, is not an easy task to handle oneself. This is where digital agencies are needed with specialized skills and experiences, they are the right choice for every brand that wants to get the best of digital's booming power.
Don't know much about what agencies to invest in? Here are some of the best digital marketing agencies in Cambodia that you should consider collaborating with for the best results: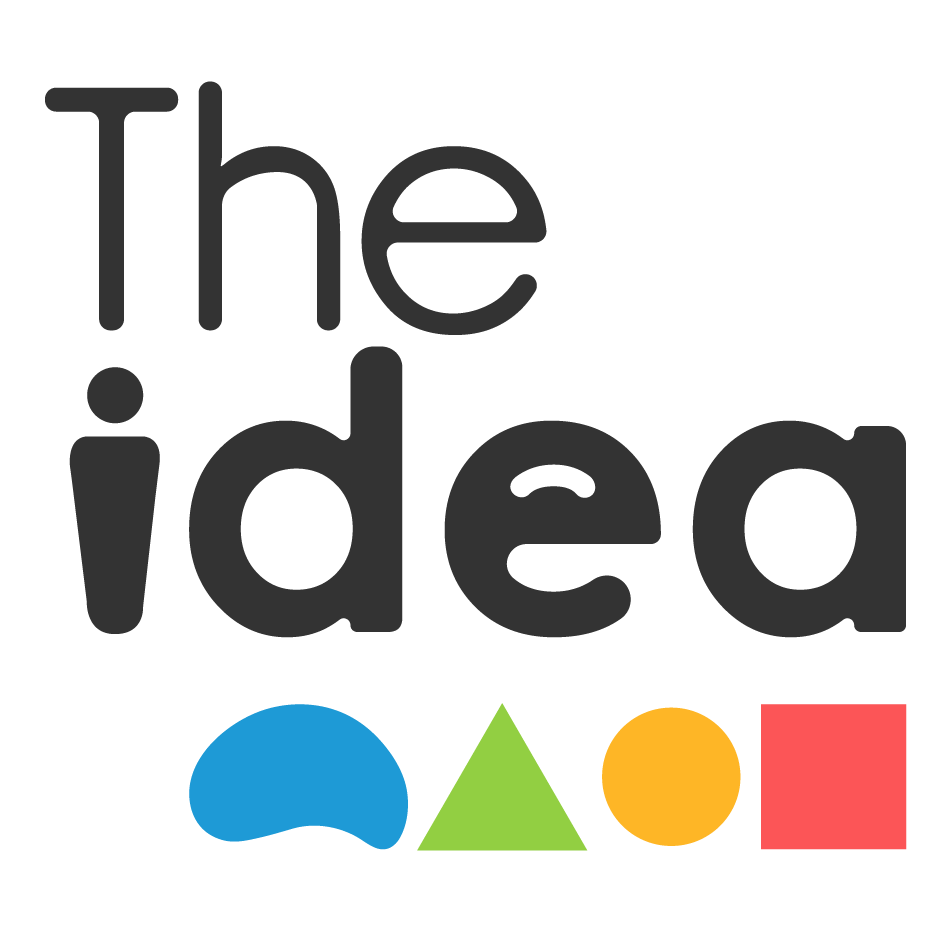 A design agency is redesigning the way you think about your business. They work with the private, public, and development sectors to create profitable and socially positive projects. Their greatest strength is in the design, communication, and digital production of content, campaigns, and solutions that build trust, perform and make an impact.
Their world-class team in Cambodia makes them a leader in the country's production sector. This is why they have a specific insight into the production process, which gives clients a trustworthy, approachable, and human image.
Services
Brand design
Brand Strategy
Experience Design
Communication Strategy, planning, and execution (Communication planning and execution, communication strategy)
Team
A multi-talented team consists of entrepreneurs, communications experts, website builders, designers, event planners, and food bloggers. By combining each expertise, they have successfully delivered a complete strategy to help brands achieve their results.
Contact
Tel: +855 (0) 98 448 563
Email: hello@theideaconsultants.com
GIANTFOCUS Co., Ltd is a leading digital marketing service provider in Cambodia. They offer a wide range of services to help brands succeed online. They can work with you on branding and creativity, website design, mobile app development, video, and photography, social media marketing, paid search, SEO, influencer marketing, and customer relationship management.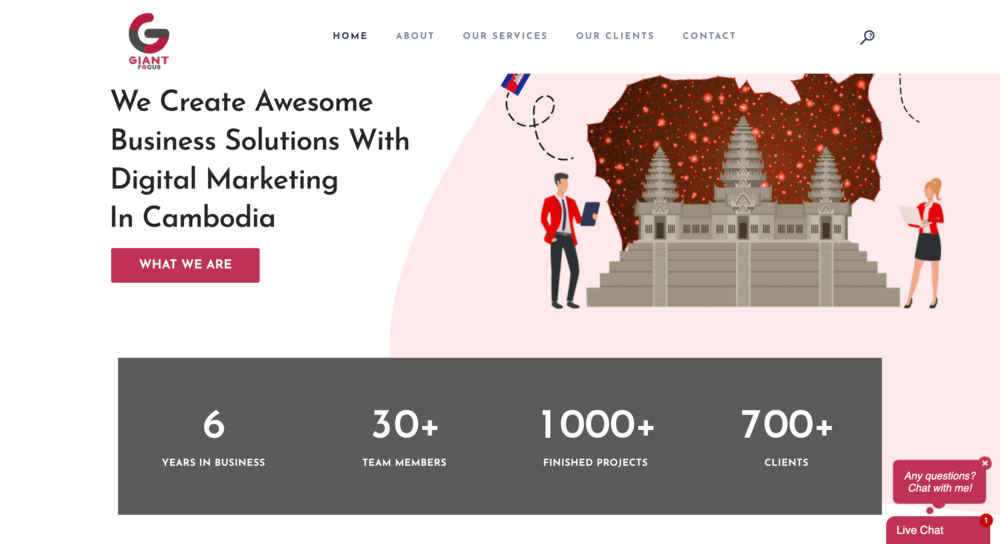 They help businesses improve their performance and efficiency. They work with our clients to achieve their vision and may run parts of their business. Using technology, They help businesses become high-performance entities.
Their big plan is to use their expertise in consulting, technology, training, and outsourcing to help clients achieve performance at higher levels. This will create value for their customers and stakeholders over the long term. They understand the industry and how to apply knowledge and experience to your business. They know what works and what doesn't. They can help you be more successful by leveraging our insight into emerging technologies.
Services
Branding and creative
Website design
Mobile App Development
Video/ Photography
Digital Marketing for Cambodia
Digital Pr and Influencer
CRM Software
Team
Include 24 innovated-driven dynamic individuals
Contact
Tel: +855 81 900012, +855 98 900022
Email: info@giantfocus.com
Brains Communication is a company with a global team that understands the Cambodian market. They have a deep understanding of the local market and work on creating solutions that are tailored to the future growth of Cambodia.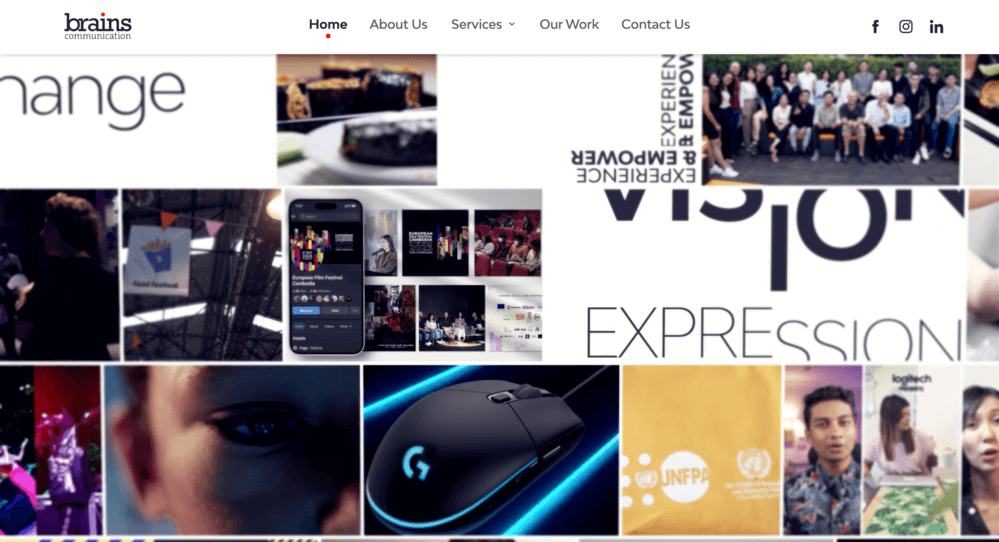 Passionate about their work, they deliver the services our clients require to build a successful business in the Kingdom. They are committed to innovation in Cambodia's digital sphere and understand the importance of telling your story to your audience.
No business is the same as another. They are experts at creating custom solutions for your business needs. They aren't limited to a single industry, and they are constantly growing their knowledge base to make sure they can support all kinds of businesses. They want to be your partner in growing your business and will do whatever it takes to achieve that.
Services
Branding and Strategy
Digital and Social media
Creativity and Design
Pr, Media, Influencers
Advertising
Events
Team
Dedicated: We love working together as a team, deeply understand your needs, and are dedicated. Our diverse group of strategists and specialists is driven to help you succeed.
Originality: Time to step out of the box with Brains Communication. They always know how to generate and innovate ideas. That's why they love looking for new chances and challenges to create unique ideas.
Integrated Solutions: Our strategies are rooted in data, research, and market insights. We're very good at getting results for clients. Our methods have been proven to grow businesses. We're relentless about impact.
Contact
Tel: +855 (0)23 210 933
The advertising world is getting more and more complicated by the day. To make things simpler, Innity provides custom digital marketing solutions for brands of all sizes. They have vast experience in the field. They've been operating since 1999, and our clients value our expertise and success-oriented attitude.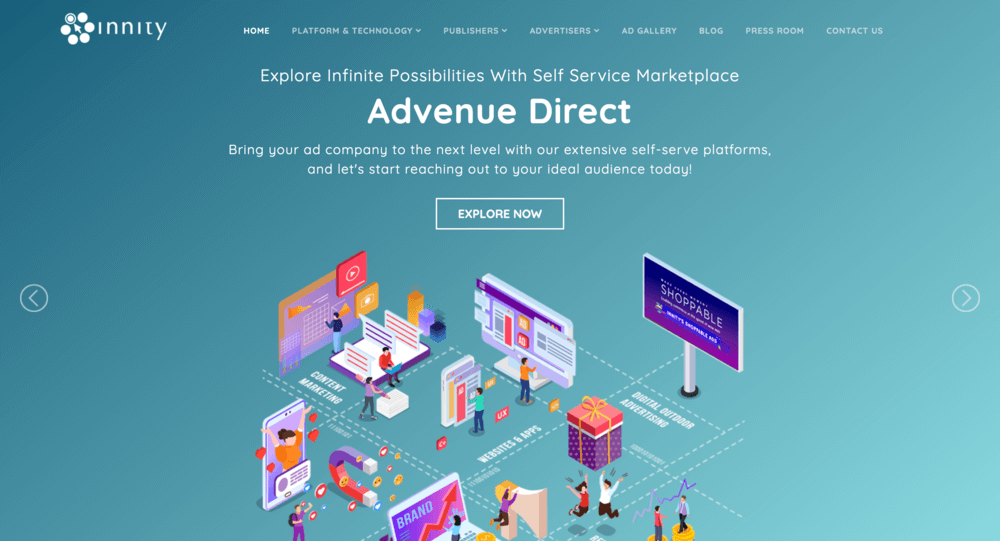 Services
Publisher Monetization Services
Platform and Creative
Premium Display and Video
Marketplace
Content and Influencer
Marketing
Programmatic Trading Desk
Team
300 individuals work remotely from across the world
Contact
Tel: +855 (0) 23 96 24 62
They are one of the best digital marketing agencies in Cambodia. The best part of Shaw Advertising consists of consulting, marketing strategies, and advertising. They are a great option to help brands grow their business and connect deeply to the consumers when it comes to the digital landscape.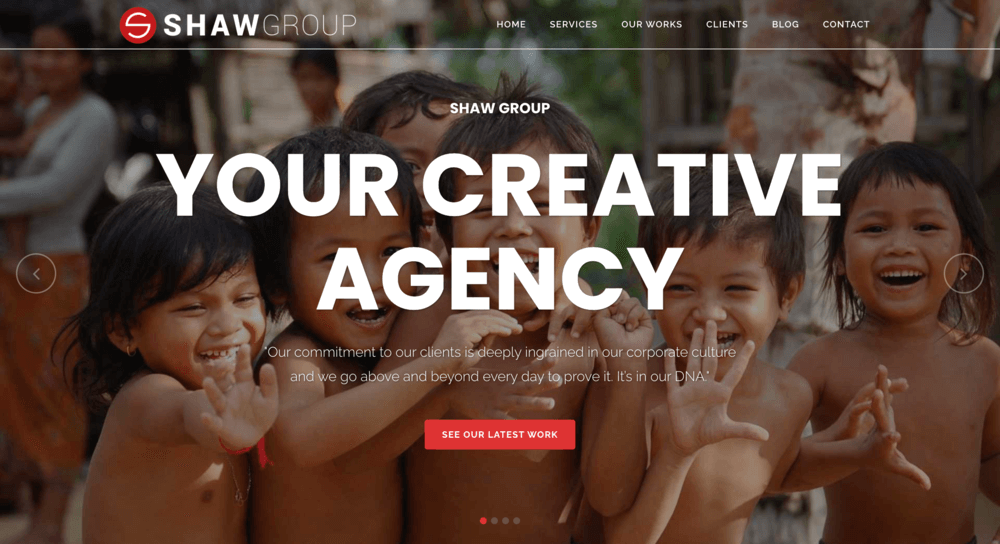 They're a brand marketing agency that always gets the job done. They recommend tactics that make sense, even if it means less money in our pocket. They find the most cost-effective means to achieve your goals.
Services
Digital Marketing
Social Media Management
Marketing Strategy
Advertising Campaign
Media Production
Media Planning/buying
Overall 360 full services
Team
Simple yet effective! That's their killing point. They strive to create award-winning creativity but still bring in the number for brands.
Conclusion
In conclusion, the digital marketing agencies featured in this article from 1Byte all offer unique strengths and capabilities, but one thing is certain – they are all committed to propelling Cambodian businesses into the digital age. As a business owner or marketing decision-maker, you now have a wealth of information at your fingertips to make an informed choice. By partnering with the right agency, you're not just investing in marketing; you're investing in the future of your business. It's an exciting time for digital marketing in Cambodia, and your success story is waiting to be written with the support of one of these top agencies.