This one is for you if your website is ready to launch, and you're looking for the best web server solution for your website. LiteSpeed is one of the fastest web servers on the market. Its unique event-driven architecture allows it to serve thousands of clients at the same time while consuming minimal resources
Unlike similar web server solutions, like Apache or Nginx, for example, LiteSpeed does not come for free. Having to pay for both the license and Web Hosting can cause you to hesitate and have a headache.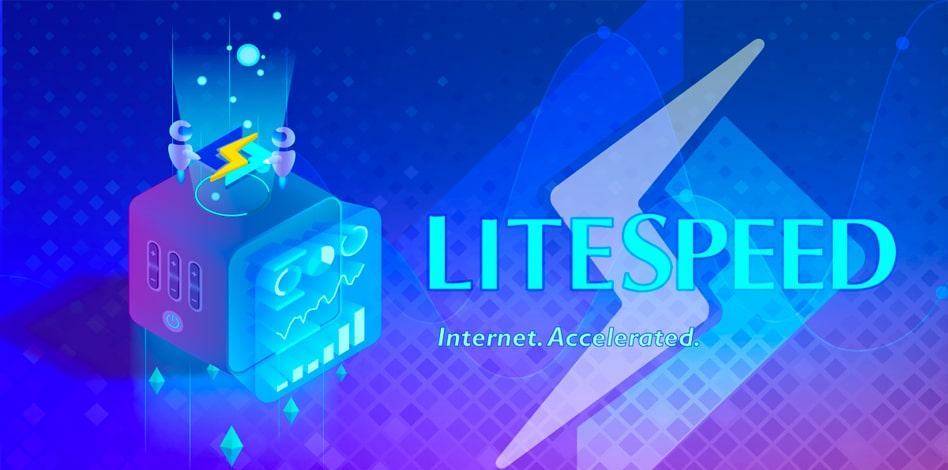 But wait, the great news for 1Byte's web hosting customers is that all of our Shared Hosting uses the LiteSpeed Enterprise Edition (not the free one), which means that you don't have to pay a license fee, but still get surprisingly fast website performance. Not to mention that 1Byte's hosting rental pricing is incredibly low in comparison to the market. So, what are you still sitting on?
What is LiteSpeed Web Server?
LiteSpeed Web Server is the leading high-performance, high-scalability web server from LiteSpeed technologies. It can be used to replace an existing Apache server without changing any other programs or operating system details. Best of all, it can be integrated without breaking anything. As such, LiteSpeed Web Server can quickly replace a major bottleneck in your existing web hosting platform
With its comprehensive range of features. LiteSpeed Web Server can help you conquer the challenges of deploying an effective web hosting infrastructure
Why is LiteSpeed Important?
When hosting websites, the web server software interacts with the server and decides how to load the website. The major problem faced by developers and digital agencies is website performance. A site that loads slowly creates a poor user experience, costing the business clients and ultimately the profit loss. To fix that, you need to use LiteSpeed Web Server, it brings a high-performance feature set to solve this issue.
How many types of LiteSpeed Edition?
OpenLiteSpeed Edition: This edition is generally used for large, high-traffic websites. However, this edition is not compatible with any hosting control panel. It's an open-source edition and free for personal and commercial uses
Enterprise Edition: This edition is widely used for large, high-traffic websites and is compatible with multiple hosting control panels. The enterprise edition is widely used by leading web hosting organizations to provide an excellent web hosting experience for their valuable clients. Enterprise edition has the highest level of stability and is supported by cPanel. It also integrates with DirectAdmin control panel
What is the difference between these Editions?

OpenLiteSpeed Advantages
Default powerful cache engine
Apache-compatible rewrite rules
Unlimited worker processes
Open Source, FREE
Community support

LiteSpeed Enterprise Advantages
The more powerful cache engine
Full Apache compatibility
Number of worker processes based on license
Commercial, with the FREE tier
Commercial support
Compatible with cPanel, Plesk, DirectAdmin, CyberPanel, and more
Which LiteSpeed Edition should I get?
If your budget is low, get OpenLiteSpeed because it's FREE, FAST, and compatible with LiteSpeed cache plugin and htaccess, and has crawler (pre-caching) capability.
Otherwise, you can invest in LiteSpeed Enterprise instead. This edition has extra features like WP-admin brute force protection, ESI-caching functionality to cache logged-in users or dynamic pages.
A note concerning the .htaccess file. Despite the fact that OpenLiteSpeed is compatible with htaccess, you must restart PHP every time you make a change. But with LiteSpeed Enterprise will read updates right away, with no restart required
The battle: LiteSpeed/ OpenLiteSpeed vs Apache vs Nginx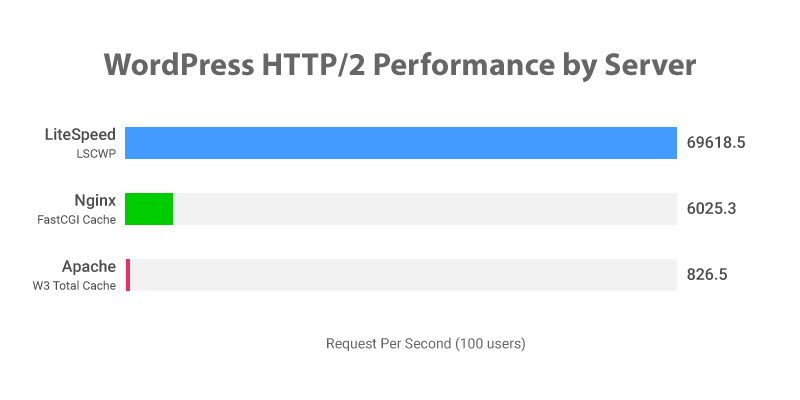 As you can see from the image above, LiteSpeed Web Server, Nginx, and Apache were tested to determine how well they loaded WordPress using HTTP/2. LiteSpeed outperformed Nginx by up to 12 times and annihilated Apache by an astounding 84 times. LSCache (LiteSpeed), FastCGI Cache (nginx), and W3 Total Cache (Apache) were used on each server to implement the best available WordPress cache plugins
Here, the author chose to use the ApacheBench application as their command-line-based benchmarking tool. The application is well-established and documented and is a reliable test. You could replicate these results at home with our servers if you wanted to. While ApacheBench was initially created to benchmark and test Apache Web Servers, the application is suitable for testing on any web server, like Nginx or LiteSpeed
The results speak for themselves. The images below represent the benchmark results on each of the three servers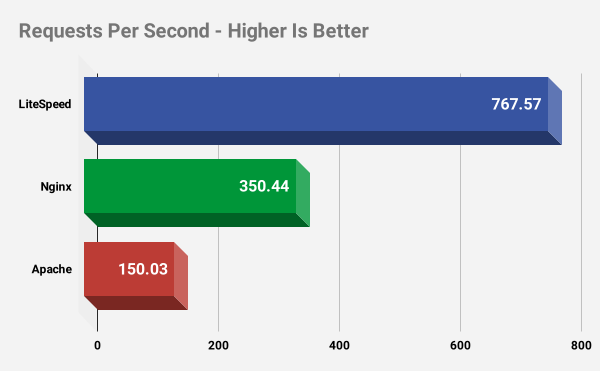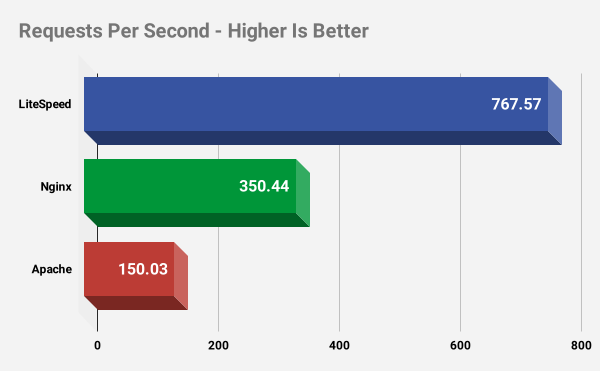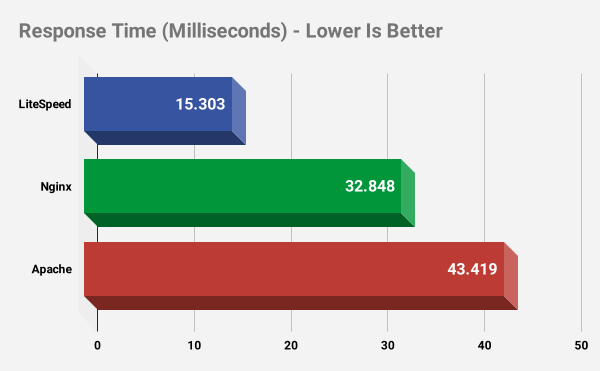 Is LiteSpeed a web server?
The proprietary, lightweight LiteSpeed Web Server (LSWS) web server software offers quick performance and resource-saving without compromising server security. Popular web servers like this one provide excellent levels of scalability, security, and load balancing.
Conclusion
The speed at which your website's visitors and customers can access its pages is critical to its overall success. Due to the clear and distinct performance advantage, LiteSpeed Web Server has over its competitors.
1Byte offers FREE LiteSpeed Enterprise Edition for purchase with our Shared Hosting packages. Let's update your website to become unbeatable performance.