Alibaba Cloud might not be the first company that comes to mind when you think of companies that compete with Amazon Web Services (AWS). Amazon Web Services (AWS) is currently the largest cloud computing platform in the world. Alibaba Cloud, along with other cloud services like Azure and Google Cloud Platform, is working hard to take that title away from AWS. In this article, we look at Alibaba Cloud Computing's pricing, trying to determine how China's largest Infrastructure-as-a-Service (IaaS) provider structure its products. We also list their most important capabilities, such as building cloud platforms, deploying cloud platforms, copying IaaS, selling IaaS, and making IaaS better.
What is Alibaba Cloud Services?
Alibaba Cloud Services is a cloud computing and storage software company that helps businesses in many different fields, such as e-commerce, hotels, healthcare, media, and retail, manage data transfer, backup, monitoring, and other related tasks. The built-in security center will automatically find security threats like ransomware, viruses, and DDoS attacks, analyze them, and let users know what it found.
If you're just getting started with cloud computing, Alibaba Cloud is the best choice because it comes with good documentation, a helpful support team and nice pricing structures. Let's look at the company's past to figure out why this is the case.
The Foundations
Alibaba Cloud is the name of the part of the Alibaba Group that deals with cloud computing. It first appeared in September 2009 under the name Aliyun. Since Alibaba is the most successful online marketplace in China and the rest of Asia, it was a natural step for the company to make its vast cloud computing capabilities available to the public. Aliyun was Alibaba's first public cloud service. In 2015, they decided to aggressively grow their business outside of China. As part of this plan, they put $1 billion into Aliyun, which later became Alibaba Cloud. Its goal was to make cloud computing services that would help Alibaba reach its goal of making it easy to do business anywhere.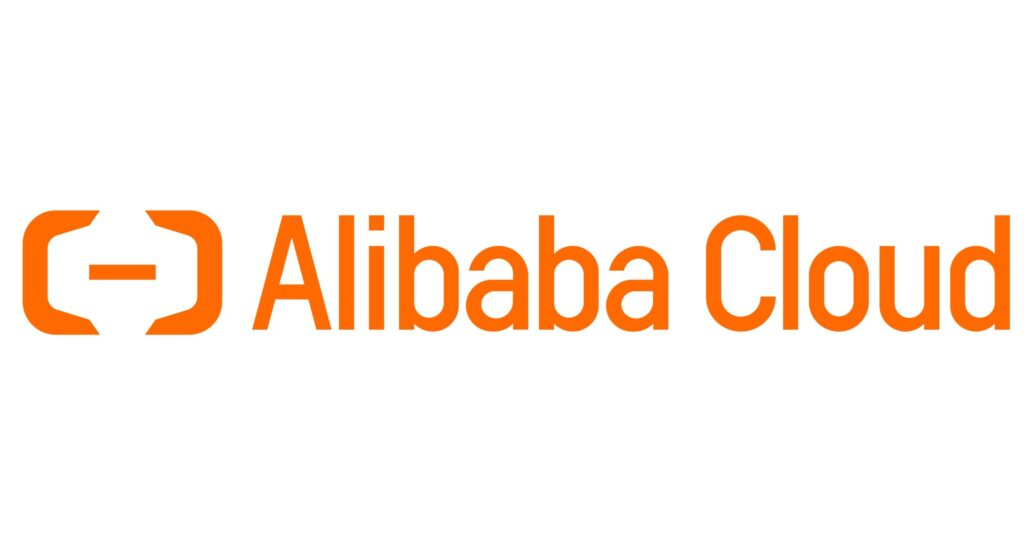 Gartner says that Alibaba Cloud's highly scalable cloud computing and data management services have given the company the third largest share of the global cloud computing market. Alibaba Cloud is the biggest public cloud service provider in China right now. Alibaba Cloud also has the most market share in China for cloud computing. It makes it easy for businesses to use other Alibaba products and services, and it also gives them low-cost ways to meet their networking and information needs. The firm's offerings also make it easier for businesses to meet their own needs.
The Reach
Alibaba Cloud's pricing becomes more reasonable considering its run rate of about $2.2 billion per year. It has more than 50% of the public cloud computing market in China. Even though AC's market share and run rate are still a long way behind those of AWS, Microsoft Azure, and Google Cloud Platform (more on that below), the company's earnings in the third quarter of 2017 were 104% higher than the same time last year. BI Intelligence also said that the company had more than one million paying customers by the middle of 2017.
At 2018's Mobile World Congress (MWC), Alibaba Cloud made a big announcement about how its locations will grow. Both in Europe and the US, the company is expanding the range of services it offers. At the moment, Alibaba Cloud runs its business from 21 different data center regions and 63 different availability zones all over the world. But two places in the United States and two places in the European Union are also a part of it. Places in mainland China and other parts of the Asia-Pacific region are the main focus.
Rachel Liu, senior research manager at IDC China's Enterprise Research Group, says that Alibaba Cloud is the biggest public cloud in China right now. Even though it already has the biggest market share for public clouds, it is still growing quickly.
The Competitive Advantages
Alibaba Cloud offers a wide range of cloud-based products and services, such as managing websites and domains, application services, networking services, security services, analysis and big data services, media and middleware services, and more.
Alibaba Cloud is becoming known as a leader in the field of cloud computing very quickly. For example, they broke records set by other competitors at Sort Benchmark in a competition to sort data. Also, they have set new standards for how to handle DDoS attacks and how many e-commerce transactions they can handle.
With their Hybrid Cloud Solutions, they offer their customers the most up-to-date ways to connect that also provide more security. These solutions give their customers the best parts of both public and private cloud computing models in one easy-to-use package.
In a similar way, Alibaba's Apsara Cloud operating system is getting high marks for the progress it has made. The Chinese Institute of Electronics has been around for 15 years, but this was the first time the Grand Prize appeared. It was given the award in May 2018, which was the first time the prize had been given.
Alibaba Cloud Pros and Cons
Alibaba Cloud is a global cloud computing platform that offers a broad range of services, including computing, storage, networking, databases, analytics, machine learning, and artificial intelligence. It is one of the largest cloud computing providers in the world, with a strong presence in Asia.
Pros of Alibaba Cloud:
Wide range of services: Alibaba Cloud offers a broad range of cloud services, including computing, storage, networking, databases, analytics, machine learning, and artificial intelligence. This makes it a one-stop shop for businesses of all sizes.
Competitive pricing: Alibaba Cloud's pricing is generally competitive with other major cloud providers, such as AWS and Azure. In some cases, Alibaba Cloud's services are even cheaper.
Strong presence in Asia: Alibaba Cloud has a strong presence in Asia, with data centers in over 20 countries and regions. This makes it a good choice for businesses that need to host their applications and data in Asia.
Security and compliance: Alibaba Cloud offers a variety of security and compliance features, including data encryption, access control, and intrusion detection. It is also certified with a number of industry standards, such as PCI DSS and HIPAA.
Cons of Alibaba Cloud:
Limited global reach: Compared to AWS and Azure, Alibaba Cloud has a smaller global reach. It has fewer data centers in North America and Europe.
Not as well-known: Alibaba Cloud is not as well-known as AWS and Azure, especially outside of Asia. This can make it difficult to find qualified Alibaba Cloud professionals.
Complex user interface: Alibaba Cloud's user interface can be complex and difficult to navigate, especially for users who are new to cloud computing.
Overall, Alibaba Cloud is a good choice for businesses of all sizes that are looking for a cloud provider with a wide range of services, competitive pricing, and a strong presence in Asia. However, businesses should be aware of Alibaba Cloud's limited global reach, its smaller user base, and its complex user interface.
What Features Does Alibaba Cloud Have?
Alibaba Cloud is one of the top providers. Like the other top providers, it offers a range of cloud infrastructure and application development services. This section gives you an overview of the Alibaba cloud offerings for compute, storage, database, and networking so that you can get to know some of the services that the provider offers, and consequently, its pricing structures.
1. Data Migration
Companies face a big challenge when they move data from a physical service to the cloud, switch to a new cloud provider, or move deployment to a new region. The Data Migration service from Alibaba Cloud gives users access to a wide range of services and tools that will help them move without any problems. Users can move their own data by following their available, step-by-step guides, or they can hire Alibaba Cloud's Migration Service or one of their partners to do it for them.
With Alibaba Cloud, you are consulted on the pros and cons and can be assisted with coming up with a solution that will not only meet your current needs but also expectations on how you will use resources in the future through capacity evaluation planning and setting up a distributed cloud architecture design that will ensure high service availability.
2. Alibaba Web Hosting
Alibaba Cloud's web hosting services pricing plans come with support for a number of well-known content management systems, like WordPress and Joomla! These plans are perfect for small and medium-sized businesses (SMEs).
Alibaba Cloud will help you build and maintain your website. This includes choosing a domain name and a configuration that gives your website the amount of web space, concurrent connections, and monthly data transfer that it needs. Then, you can use Alibaba Cloud's graphical control panel to add domains, manage files, and analyze traffic. The firm's web hosting is fast and safe because it uses container technology and Elastic Compute Service. Alibaba Cloud's Web Application Firewall also offers great protection, which has a 99.999% data reliability rate.
3. Internet of Things
The power of the Internet of Things (IoT), which will affect our lives more and more in the future as more and more things we use become connected to the internet. When working with the Internet of Things, your platforms for smart technologies must be both reliable and affordable. Because of this technology, it is now possible to build automated solutions that can collect, process, evaluate, and act on data made by connected devices without the need for a separate infrastructure.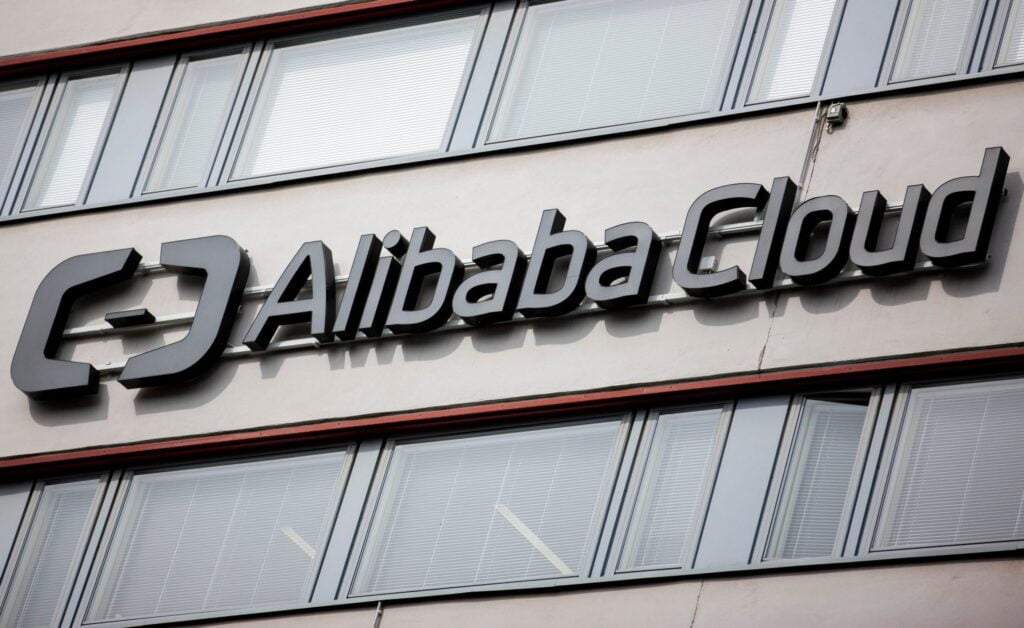 Alibaba Cloud's suite for the Internet of Things (IoT) can handle a lot of traffic, which makes it easy to handle requests for access. It also has secure transmission, device rights management, and a reliable message service, and its equipment certification makes sure that each connected device is certified.
4. Elastic Computing
Elastic Compute Solution (ECS) by Alibaba Cloud is an online computing service that gives you secure and flexible virtual cloud servers for all of your cloud hosting needs. As your business grows, you can always add more disk space and bandwidth, or you can free up resources to save money. With 99.999999999% data reliability and the latest Intel CPUs, the software has been updated to work faster. And there are several things to talk about with regards to Alibaba Cloud's ECS.
Function Compute is Alibaba Cloud's most popular serverless pricing solution. It gives developers a fully hosted environment where they don't have to worry about infrastructure like servers, so they can focus on writing and publishing code. It handles load balancing, auto scaling, and the distribution of resources. You can also set up event sources from other Alibaba services to run your code automatically. Users only pay for the resources that your code uses, down to the nearest 100 milliseconds.
Simple Application Server is a server-based tool that helps you build, manage, and keep an eye on your website quickly. If all you need is a private virtual machine, it's much easier to set up private services, and it's also the best way for people who are new to cloud computing to get started.
Server Load Balancer lets customers handle sudden spikes in traffic, shorten response times, and, most importantly, make sure that web applications are available 99.9% of the time. The Server Load Balancer checks on the health of the servers and intelligently sends application requests to servers in multiple zones that can handle them best. This makes sure that the servers are always available.
5. Storage
Alibaba Cloud Object Storage Solution (OSS) is a simple cloud storage service that lets you store, back up, and archive huge amounts of data. OSS is a central place where files are kept and can be accessed safely from anywhere in the world. The service has an uptime of up to 99.9% and works well for teams all over the world and international project management.
OSS is free, and you don't have to commit to it for a long time. Users will only pay for the amount of storage space, network traffic, and requests they make. OSS also has no data storage limitations.
6. Networking
Express Connect is a set of easy-to-use and effective network services from Alibaba Cloud that let different network environments talk to each other directly. This means that customers can enjoy low network latency and high bandwidth communication even when the connected sites are far apart. This works very well for multimedia systems, which need low latency more than anything else. It also works well for hybrid systems, which need private connections between on-premise infrastructure, cloud technologies, and third-party cloud service providers.
7. Security
Alibaba Cloud is committed to meeting the strictest standards, such as Germany's C5 standard, the PCI DSS for payments, HIPAA for healthcare, and the EU GDPR for data protection and privacy.
The PWC Global Consumer Insights Survey found that trust is a big part of how people think about security risks online. More than one-third of the people surveyed said that "trust in a brand" is one of the top three reasons they shop at a certain store. This shows that businesses need to be able to trust their customers. Because of this, it is very important for companies of any size to choose a cloud provider that is both reliable and safe. This will make transactions easier and give clients peace of mind.
Alibaba Cloud's Anti-DDoS Basic is a cloud-based security solution that works with ECS to protect your data and applications from DDoS attacks. Customers of Alibaba Cloud can use this service at no extra cost, and it is available to them.
Alibaba Cloud also includes Web Application Firewall (WAF), a cloud firewall service that protects against SQL injections, XSS, Malicious BOT, command execution vulnerabilities, and other common web attacks. This protects the security and availability of your website and keeps the core data of your users safe.
A Breakdown of Alibaba Cloud Pricing Packages
There are two ways to use Alibaba: with a subscription or by paying as you go. It also gives you a chance to try it out for free. If you want more specific pricing information, you should contact Alibaba Cloud directly. This section is only meant to give you a general idea of how much Alibaba Cloud costs.
1. Flexible Billing Options
By using the pay-as-you-go pricing option from Alibaba Cloud, you can get the flexibility you need while only paying for what you really use. There is no need to pay anything ahead of time.
The companies also offer ways to save money, such as by paying for a monthly subscription. When you don't need a lot of flexibility, you can choose to pay less for your regular services. There are also resource packages that give you more freedom and help you save money. If you buy a resource plan, you may be able to get a discount on your next bill.
2. Simplified Payment
The ways you can pay for things on Alibaba Cloud are flexible, so you can choose the one that works best for you. Payments can be taken either when you sign up for resources or when your pay-as-you-go bill is made. Both of these possibilities are good ones.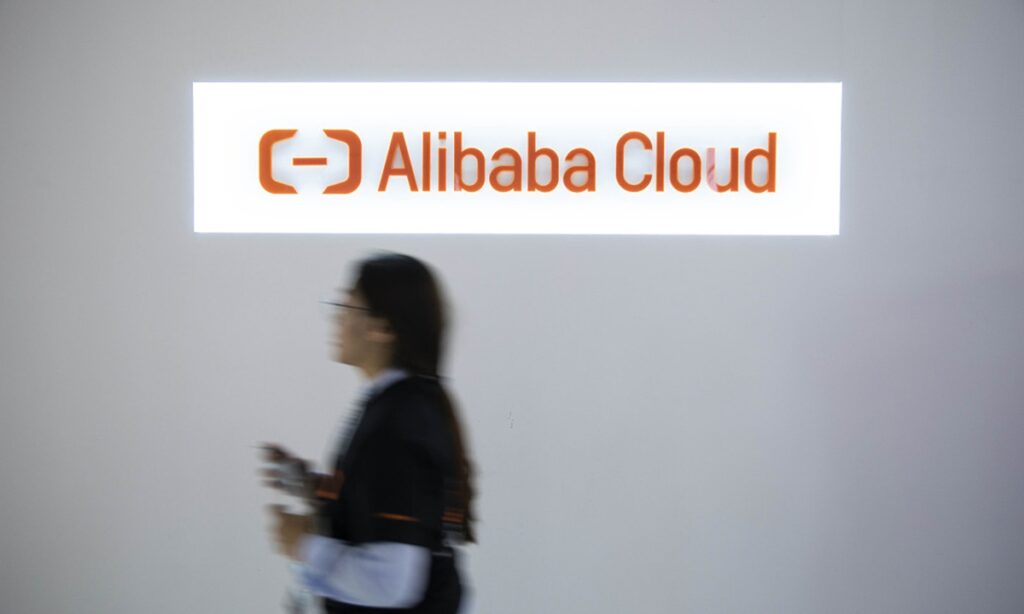 Also, there are things called "extended grace periods" that give people more time. If you fill out Alibaba Cloud's corporate qualification evaluation, you might be able to get longer grace periods for the monthly payments you make.
There is also the option of bank transfer, which is great for customers who are running businesses. Alibaba Cloud gives customers-only access to accounts through their platform and handles all payments for these accounts.
You can also pay for their services via Paypal, Visa and others.
3. After-Sales Support Plan
Alibaba Cloud also offers flexible support plans with adequate, suitable pricing.
The Basic Plan, which is also free, includes all of Alibaba Cloud's services and is available to everyone. After you buy the Developer support plan, $19.99 will be taken out of your account right away. This is how the Developer Plan works. You can choose to have your subscription automatically renewed if you want to. Your use of cloud services will be used as a benchmark to figure out the costs of the Business support plan. You can choose to have your subscription automatically renewed if you want to. Also, the price of the Enterprise support plan will depend on how many cloud products you use.
Contacting Alibaba Cloud directly will let you find out more about each support package.
4. Alibaba cloud pricing calculator
Alibaba Cloud also has a pricing calculator that can help you estimate and calculate the cost of the infrastructure configurations you use with Alibaba Cloud.
You can get clear pricing information for this tool before you log in, and this information is based on your specific needs.
Alibaba Cloud VPS Pricing
Alibaba Cloud VPS pricing is based on the following factors:
Region: The region where your VPS is located. Alibaba Cloud has regions all over the world, and the price of VPS varies depending on the region.
Instance type: The type of VPS instance you choose. Alibaba Cloud offers a variety of VPS instance types, each with different specifications and pricing.
Bandwidth: The amount of bandwidth your VPS needs. Alibaba Cloud offers a variety of bandwidth options, and the price of bandwidth varies depending on the amount you choose.
Storage: The amount of storage your VPS needs. Alibaba Cloud offers a variety of storage options, and the price of storage varies depending on the amount you choose.
Alibaba Cloud VPS pricing is generally very competitive, and Alibaba Cloud often offers discounts and promotions.
The cheapest Alibaba Cloud VPS pricing is in the Singapore region. So you can use some tools to change your IP to Singapore to buy it.
Here is a sample of Alibaba Cloud VPS pricing for the Singapore region:
| Instance type | CPU | Memory | Storage | Bandwidth | Price (USD/month) |
| --- | --- | --- | --- | --- | --- |
| ecs.n1.small | 1 | 2 GB | 40 GB | 2 Mbps | $19.99 |
| ecs.n1.medium | 2 | 4 GB | 80 GB | 4 Mbps | $39.99 |
| ecs.n1.large | 4 | 8 GB | 160 GB | 6 Mbps | $79.99 |
| ecs.n1.xlarge | 8 | 16 GB | 320 GB | 10 Mbps | $159.99 |
You can use the Alibaba Cloud pricing calculator to get a more accurate estimate of the cost of your VPS. Please note that these prices are subject to change at any time.
Conclusion
Alibaba Cloud has been growing at an extraordinary rate, and the company keeps adding to and improving its already great products and services. They are working hard to learn how to serve markets outside of China. For example, they provide billing support (all in USD) in 168 countries and regions and design custom services for overseas markets instead of just internationalizing products for the Chinese market.
If you want to do business in Asia, it should be clear that you should go with Alibaba Cloud and its flexible pricing structures. On the other hand, 1Byte has a lot of great stuff to offer if you're willing to settle for a cheaper and newer option. If you have a project in mind for which you think our help would be helpful, please don't be afraid to get in touch with us.