Do you want to choose the best domain registrar for your small business? We've got your back! In this article, we will look at the top 5 best domain registrars that provide excellent value and services. Finding the right domain registrar is critical for building your internet presence, whether you are a startup or an established small business. So, let's take a look at our curated list of registrars that offer competitive pricing, user-friendly interfaces, dependable customer service, and much more. Prepare to locate your best domain registrar and propel your company to new heights!
An Overview
In this first section, we'll introduce you to the concepts so that you can get a right idea of the subject presented.
What is a Domain Registrar?
Let's look more closely at what a domain registrar is and why it's important for your small business. A domain registrar serves as the official keeper of your website's address, or domain name. Consider it a trustworthy partner who assists you in claiming your distinct online space.
When you register a domain name, you are essentially reserving your space on the internet, much like planting a flag on the digital terrain. The domain registrar handles the technical aspects of your domain, such as tying it to your website and assigning it an IP address. It's like having a trustworthy friend who guarantees that people can easily find and access your website. Choosing the finest domain registrar is so critical for your small business's online success.
The Importance of a Domain Registrar
Let's look at why a domain registrar is so important in light of some startling data. There were 370.7 million domain name registrations across various top-level domains (TLDs) as of the third quarter of 2021. In comparison to the previous quarter, this constituted a significant rise of 2.6 million domain name registrations, or 0.7%. These figures underscore the growing significance of having a trustworthy domain registrar for your small business.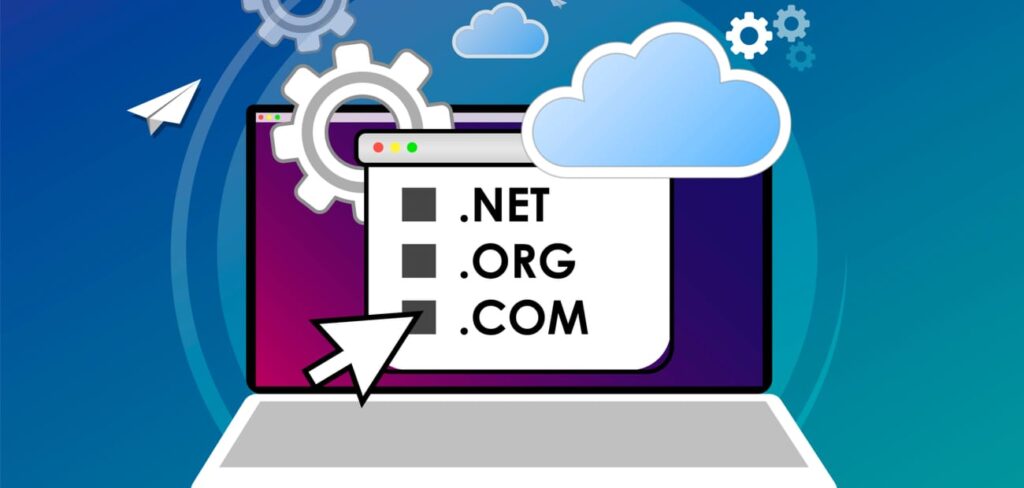 Finding a unique and memorable domain name can be like looking for a needle in a haystack, with millions of domains already registered. A domain registrar not only assists you in obtaining your preferred domain, but also guarantees that it is properly handled and linked to your website. It's like having a trusted advisor guiding you through the competitive internet marketplace, assisting you in standing out and attracting customers.
Furthermore, a domain registrar offers critical services such as domain renewal reminders, DNS management, and technical support. This allows you to concentrate on expanding your business while leaving the details to the professionals. Choosing the right domain registrar is therefore an important step in building and maintaining a strong online presence for your small business.
Recommended reading: How to Buy a Domain Name: A Beginner's Guide
4 Factors to Consider When Choosing a Domain Registrar
In this section, let's lace up our shoes and explore the factors that will lead you to the best domain registrar for your small business!
Pricing options and affordability
Pricing options and affordability are important considerations when selecting a domain registrar for your small business. We all enjoy a good deal, don't we? Choosing a registrar with inexpensive pricing plans is akin to discovering a hidden treasure amid a sea of possibilities. You want a registrant that fits your budget and gives you the most bang for your buck. It's like discovering a pair of shoes that are both fashionable and comfortable without breaking the budget.
Consider comparing the pricing plans provided by various registrars. Look for pricing clarity, with no hidden costs or surprises down the road. Consider the renewal rates as well, as some registrars may provide low initial prices but charge exorbitant renewal fees. Remember that budget does not imply sacrificing quality. Look for a domain registrar that provides a good combination of competitive cost and quality service. You'll be laying the groundwork for a solid foundation without breaking the bank if you pick the correct registrar for your small business.
Domain management features
The offered domain administration options should be a top consideration when selecting the finest domain registrar for your small business. Consider it similar to purchasing a Swiss Army knife for your online presence—having all of the required tools in one spot.
A domain registrar with extensive domain management options makes controlling and customizing your domain settings easier. DNS control, email forwarding, domain privacy protection, and simple domain transfers are all desirable characteristics. It's like having a powerful toolkit that allows you to fine-tune and optimize the performance of your website.
Look for registrars that provide a user-friendly management panel or dashboard that allows you to easily make changes and modifications as needed. Consider the amount of customer support offered for domain management. When you face problems or have inquiries, having a responsive and competent support crew can be like having an expert handyman on hand to assist you. Having complete domain administration options gives you the freedom and control you need to customize your online presence to your business's demands.
Customer support and reliability
Customer support and dependability are also critical. It's like having a trusted friend by your side when you run into technological problems or require assistance. Look for a registrant that provides dependable and accessible customer service, whether via live chat, email, or phone. You want a registrant who replies quickly and efficiently, like a trusted lifeline in a pinch. Consider the registrar's reputation for dependability as well. You also require a registrar to ensure that your website is always up and functioning efficiently, with no unexpected downtime.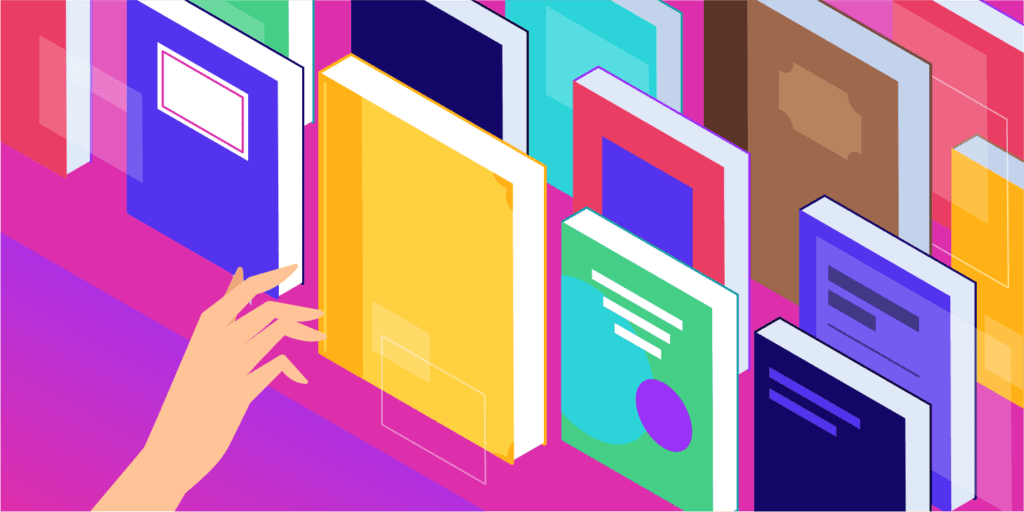 Additionally, examine reviews and feedback from other users to determine the registrar's track record for uptime and reliability. Remember that the availability of your website has a direct impact on your company's online presence and client experience. Choosing a registrar with a reputation for outstanding customer service and dependability is therefore critical for keeping a strong and continuous online presence.
Domain transfer process
It's critical to understand the domain transfer process while looking for a domain registrar for your small business. Consider moving phone service providers while keeping the same phone number—the transition should be seamless and painless. Look for a registrar that provides a simple and clear domain transfer process. You want a registrar that makes transferring your domain from your existing registrar to their platform as simple as possible. It's similar to having a helpful relocation company that handles all of the logistics while you focus on operating your business.
You should also consider transfer fees, transfer timelines, and any registrar-imposed criteria or restrictions. To guarantee a smooth transfer, a professional registrar will provide clear instructions and guidance. Find registrars who provide dedicated customer support for domain transfers, guiding you over any potential stumbling blocks. Check to see if the registrar supports the domain extension you presently have or intend to obtain. This is significant since not all registrars handle all domain extension types. You may quickly migrate your domain to a new registrar and enjoy their superior services and features by knowing the domain transfer process and selecting a registrar with a user-friendly transfer method.
Top 5 Best Domain Registrars for Small Businesses
Now that we've covered the key elements to consider when selecting a domain registrar for your small business, it's time to reveal our top recommendations for the best domain registrars. Consider it the moment you've been anticipating—the grand unveiling of the best pair of shoes that precisely meet your business needs. In this area, we will present you with our handpicked list of the top five domain registrars who excel at providing dependable services, exceptional customer care, competitive pricing, and powerful domain management options. These registrars have shown to be the best of the best, providing a combination of quality and value that small businesses can rely on.
So, without further ado, let's delve into our list of the finest domain registrars to assist you in establishing a strong online presence and propelling your brand to new heights.
Domain.com is one of the top domain registrars for small businesses, providing a variety of features and services to meet their requirements. It's like having a trustworthy partner who understands your business objectives and gives the tools you need to achieve them. You may register a domain name with Domain.com that properly symbolizes your brand and helps you stand out in the online world. They provide a user-friendly interface that allows you to easily search for available domain names and complete the registration procedure.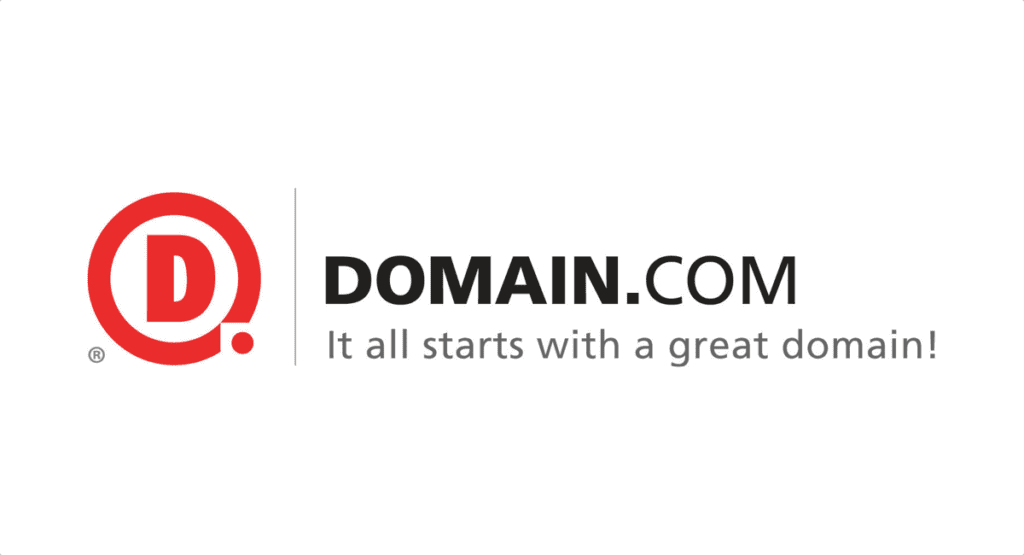 Domain.com also offers a variety of internet services in addition to domain registration, such as web hosting, website builders, and professional email solutions. Additionally, it is well-known for providing dependable customer service, guaranteeing that you receive assistance anytime you face problems or have inquiries. Their support crew is responsive and competent, allowing you to focus on your business with peace of mind.
Domain.com offers low pricing options, making it an economical solution for small enterprises on a limited budget, whether you're a new startup or an established firm. They offer exceptional value for money, allowing you to get the most bang for your dollar. This is without a doubt one of the top domain registrars for small businesses, thanks to its extensive feature set, dependable service, and low cost. Consider it a reliable partner on your path to internet success.
Namecheap is a well-known domain registrar that offers services such as domain registration, web hosting, and website design. It's like having a multi-purpose toolkit that can meet all of your online business requirements. While domain registration is its key strength, Namecheap goes above and above by providing additional services to assist your online presence. Namecheap is a fantastic choice if you are only interested in domain registration. Namecheap, on the other hand, offers web hosting services as well as comprehensive website design solutions. It's a one-stop shop for everything you need to develop and manage your internet presence effectively.

Namecheap's reputation and credibility are reinforced by its outstanding success in the domain registration business. According to Verisign's Domain Name Industry Brief (DNIB), Namecheap is one of the top ten domain name registrars in the world. Namecheap had 12.2 million domain name registrations across multiple top-level domains (TLDs) as of Q3 2021. It had a substantial increase of 0.4 million domain name registrations in just one quarter, reflecting a phenomenal growth rate of 3.4%. These figures illustrate the confidence and satisfaction that customers have in Namecheap.
Namecheap is one of the top domain registrars for small businesses due to its vast range of services and strong market presence. Namecheap provides the dependability, flexibility, and scalability required to support your online operations, whether you are a startup or an established business. Namecheap has you covered for everything from simple domain registration to trustworthy web hosting and sophisticated website design. It's a name you can rely on to ease your online journey and enable your company to succeed in the digital landscape.
GoDaddy is a well-known domain registration company known for providing a wide range of services to small businesses. If you're looking for the best domain registrar, GoDaddy is an obvious choice. GoDaddy provides not only domain registration but also a number of extra services to help you manage your internet presence.

One of GoDaddy's major features is its user-friendly design, which allows small businesses to easily explore and manage their domain names. Whether you're a new or seasoned customer, GoDaddy provides a streamlined experience that allows you to focus on expanding your business without having to worry about technical issues.
GoDaddy's reputation as one of the best domain registrars is backed up by its market dominance. GoDaddy had an amazing 82.5 million domain name registrations across various top-level domains (TLDs) as of Q3 2021. This remarkable figure reflects the trust that millions of clients have placed in GoDaddy for their domain registration needs.
GoDaddy provides a wide number of ancillary services in addition to domain registration, such as web hosting, website building tools, professional email solutions, and even online marketing services. This implies that GoDaddy is more than simply a domain registrar; it is a full platform that can help you throughout your online business journey.
You can pretty much manage all parts of your web presence in one spot when you use GoDaddy. GoDaddy has the tools and services to help your small business prosper in the digital age, from obtaining your domain name to developing a professional website and establishing a professional email account.
Bluehost is a name you should absolutely consider if you're looking for the best domain registrar for small enterprises. Bluehost is well-known not just for its dependable web hosting services, but also for its domain registration services.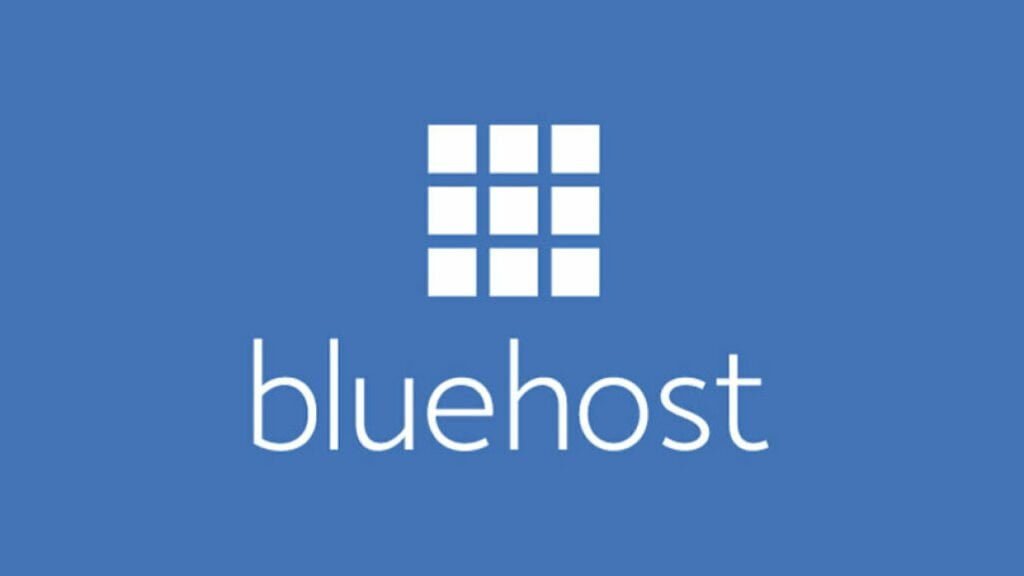 Bluehost's seamless integration of domain registration and web hosting is one of its distinguishing features. By using Bluehost as your domain registrar, you can effortlessly connect your domain to your hosting account, making it easier to manage your website and domain from one location.
Bluehost provides a diverse range of domain extensions, allowing you to discover the ideal domain name for your company or brand. Bluehost offers a wide range of domain extensions, including.com,.net, and industry-specific extensions.
Bluehost offers competitive cost for domain registration in terms of affordability. They also routinely run promotional offers, making it even easier for small enterprises to get the domain names they want without breaking the bank. Bluehost additionally excels at customer service, offering round-the-clock assistance to ensure that you receive timely assistance whenever you require it. Their skilled support team is ready to solve any queries or technical issues you may have by live chat, phone, or email.
You can count on Bluehost's dependable infrastructure and comprehensive security measures to keep your domain name safe and secure when you use them as your domain registrar. This provides you confidence that your internet presence is in capable hands.
We understand the significance of a domain name in defining your business and interacting with your target audience at 1Byte. As a result, we provide a diverse range of domain extensions, allowing you to select a domain name that best fits your brand. We have you covered whether you want a.com,.net,.org, or a unique local extension.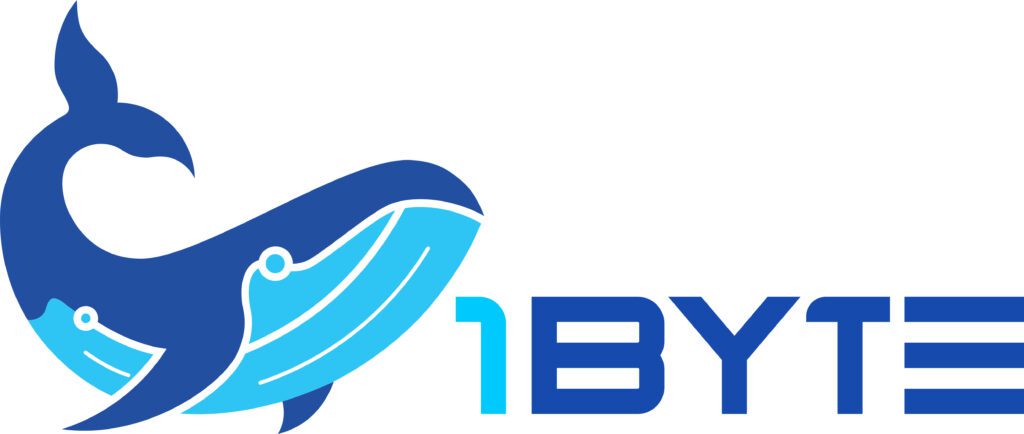 Not only do we offer domain registration services, but we also give dependable and secure cloud hosting solutions to round out your online experience. With our cutting-edge infrastructure, you can be confident that your website will be up and running efficiently, providing your visitors with a consistent experience.
One of our distinguishing characteristics is our dedication to offering excellent customer service. We understand that navigating the world of domains and web hosting may be difficult, particularly for small business owners. That's why our educated and pleasant support team is here to help you every step of the way. We're just a phone call or message away if you have any issues, require technical assistance, or need some advice.
What distinguishes 1Byte is our commitment to providing bespoke solutions tailored to your individual requirements. We recognize that every business is unique, and we take the time to learn about your needs. It's not just words; we have the experience and resources necessary to help you flourish in the digital landscape, whether you are a startup, a small business, or an established enterprise.
Conclusion
To summarize, finding the best domain registrar for your small business is critical for developing a strong online presence. We investigated the top 5 domain registrars, each of which provides distinct features and benefits to fulfill your requirements. Whether you value cost, powerful domain administration, exceptional customer service, or a mix of these criteria, there is a domain registrar on our list for you.
Remember that the finest domain registrar is one that corresponds with your company's goals, budget, and needs. Consider elements such as pricing alternatives, domain administration capabilities, customer support, and the domain transfer process when evaluating your needs. This will allow you to make an informed selection and select the registrar that best suits your needs.