Microsoft is one of the top providers of IT and cloud services, and it is also an expert in its field. If you have a small business or one that is growing, Microsoft has the cloud solutions you need. There is always a way to grow and get better results, and with Microsoft, you can more easily achieve it. Due to this, it will be helpful to look into the pricing that Microsoft Cloud has for their products.
In this post, we'll talk about Microsoft Cloud and give an overview of their most important products. Additionally, we will make an emphasis on Microsoft Azure, seeing as it's the company's main cloud platform and one of the giants in the cloud industry. Let's not waste time; Read on to find out!
What is Microsoft Cloud?
The Microsoft Cloud, which used to be called the Microsoft Commercial Cloud, is a group of Microsoft's cloud services. Some of these services are Microsoft 365/Office 365, Azure, Dynamics, and various LinkedIn services, as well as other cloud-based business-focused services. In addition, Microsoft Cloud's suite of services includes SaaS (Software as a Service), PaaS (Platform as a Service), and IaaS (Infrastructure as a Service), further supporting all cloud needs.
Essentially, cloud computing with Microsoft Cloud services allows you to rent the technology or software you need for a fixed price. Individually, the technologies and solutions that Microsoft Cloud offers are at the top of their fields. However, when they are used together, they are much more powerful, since they are designed to work with each other.
The Foundations
In 2006, Amazon launched Amazon Web Services, and Microsoft started working on cloud computing in a serious way. The first version of Windows Azure, a cloud-computing platform, took a long time to make. During that time, the team hired a few dozen more people to help them out.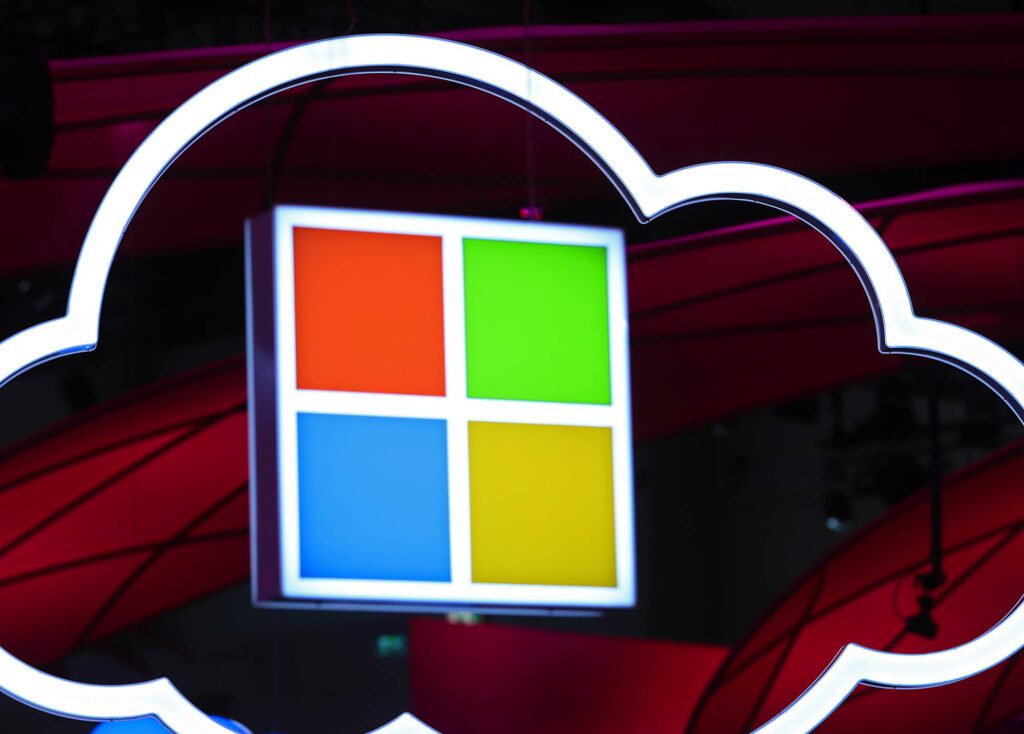 When Microsoft publicly introduced Azure for the first time on February 1, 2010, it caused an eruption in the field. Azure has changed over time to become the most well-known cloud service the company offers. Along with its growth were other cloud products by Microsoft as well to keep them as a top cloud provider.
The Reach
Microsoft Cloud's revenue for the quarter that ended on September 30 was $25.7 billion. This is a 24% (or 31% when measured in constant currency) increase from the same time last year. Organizations in the business world are always buying a lot from the company.
Even though the market for cloud services hasn't reached its saturation point yet, the competition between a few big players like Amazon Web Services (AWS), Google, Microsoft, Oracle, and IBM is getting tougher, and the difference between the growth rates of competitors with and without restrictions is getting smaller. Even so, experts in the field think that by the end of 2022, Microsoft's cloud business could be 25% bigger than Amazon's, which is now Microsoft's biggest competitor.
As the Windows operating system continues to lose market share in the years to come, Microsoft is positioning Microsoft Cloud to become its primary revenue source. A report in 2019 stated that 95% of Fortune 500 companies are running on Azure, which further proves Microsoft Cloud's status.
What Features Does Microsoft Cloud Have?
Microsoft Cloud's services are very competitive, and its pricing is smart. Because of this, potential customers are moving away from these new companies and toward Microsoft. But let's not disregard their quality as well, which are top of the industry. Let's look at some of the great services they have to offer in this section.
1. Microsoft Azure
Azure is a hybrid cloud platform that gives businesses both PaaS and IaaS. It is a service that programmers use a lot. They make apps with the help of the coding tools that the company gives them. Azure lets users save money, get more done, and combine data and on-premises applications in a way that is reliable, scalable, and flexible. Many other cloud services force their customers to choose between the public cloud and their own data centers. This service, on the other hand, has a lot of features and offers a solution that uses a hybrid cloud. Everyone knows that hybrid cloud solutions make storing, backing up, and recovering data more efficient and save money.
Because Microsoft now supports Linux as well as Windows, more people can use its Azure cloud services. Customers only pay for services that they actually use. Customers who use Azure can better deploy Windows and Linux VM apps, build modern mobile and business solution apps for Windows, iOS, and Android, get insights from data, and manage user accounts while syncing with data directories that are stored on their own premises.
2. MS Office 365
Microsoft's decision to host its popular MS Office applications in the cloud was a brilliant strategic move. Office 365 is the name of the service, which lets customers check their email and calendars from anywhere. They can use Office applications from anywhere, and take part in video conferences in a safer and easier way. The Office 365 bundle comes with the cloud-based apps Word, PowerPoint, Excel, and OneNote, as well as Outlook, Access, Publisher, Lync, and InfoPath. Microsoft's cloud service is used by a lot of people all over the world, and they are all happy with it.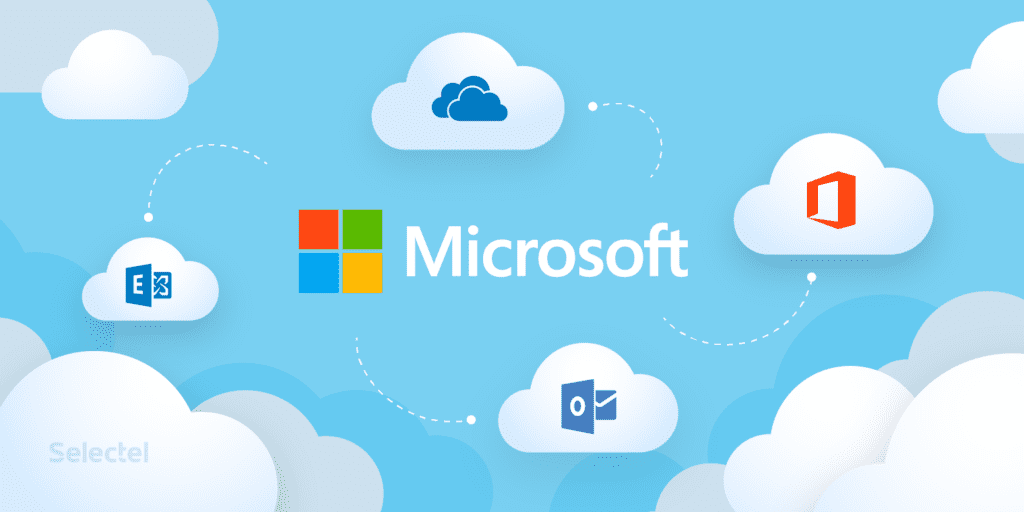 Customers who already use Microsoft Office will find that Microsoft Office 365 has more cloud power and more platform compatibility. Calendars and emails can be synchronized with each other using enterprise-grade services. Users can set up online HD video conferences, share their screens, and make it easy to take notes. Sharing makes it easier to work on projects with business partners, clients, and teammates and to share files. Anti-spam and anti-malware protection is already built in to ensure security.
3. MS Windows Intune
Microsoft's Windows Intune is a cloud mobile management service that lets businesses control devices either through the cloud or by connecting them to an MS System Center. "Mobile device management" is the name of this service (MDM). It works with Windows, iOS, and Android operating systems. The service makes it easy to manage mobile devices and personal computers from one place.
Users of Microsoft Windows Intune think its cloud pricing worth it because they are able to set up their own devices to meet compliance requirements and improve operational efficiency. This is possible without the need for extra infrastructure. The app lets users work from anywhere and has the high level of security that is typical of Microsoft's products. It is a godsend for businesses that don't want to use third-party solutions. In addition, if you want to keep everything in their organizations centralized, it helps too.
4. Microsoft SQL Server with MS System Center
Microsoft SQL Server has been very popular since it came out in 2012. This is because it lets businesses run SQL servers while using cloud computing. This is one of the benefits of working in a private cloud environment for businesses that emphasizes data safety. The SQL Azure server that is hosted in the cloud can work with the help of Microsoft System Center Virtual Machine Manager 2012. Users can manage their SQL databases on a private cloud, and they can also take advantage of System Center's better application management and virtualization features.
Microsoft SQL Server's most recent updates, which came out in 2014, made disaster recovery and migration faster, improved security and backup, made it easier to convert tables in memory, added support for solid-state drives (SSD), and added more backup options. Even for the Standard Edition, licensing is easy, which means that smaller businesses can use the backup features even if they don't have a full-time database administrator.
5. Enterprise Mobility Suite
With the recently released Enterprise Mobility Suite, users can now access Microsoft technologies like Windows Intune, MS Azure Active Directory Premium, and MS Azure Rights Management. This lets users control many devices from within a single environment.
If you use the Microsoft Enterprise Mobility + Security (EMI) solution, you can protect your data with Microsoft Azure Rights Management, manage your identity with Azure Active Directory, and control all of your devices from a single, unified environment. Even though the product has only been on the market for a short time, it is quickly becoming popular. Larger and smaller businesses looking for reliable protection from hybrid cloud management services will want this.
6. Microsoft Visual Studio
The cloud version of Microsoft Visual Studio is made for developers who want to keep track of their code, work, and builds in the cloud. Users can also choose to install the Multi-Device Hybrid apps extension, which lets them build apps for Windows, iOS, and Android devices by combining Apache Cordova with standard web technologies.
With the cloud-based version of MS Visual Studio, users will be able to debug, edit, and deploy projects more quickly. ALM improvements will also make it easier to manage project architecture.
A Breakdown of Microsoft Azure Cloud Pricing Packages
As the umbrella of Microsoft Cloud is too wide-ranging, for the purpose of comprehension, we will only give you a breakdown of their core product: Microsoft Azure, the company's cloud platform. Let us proceed.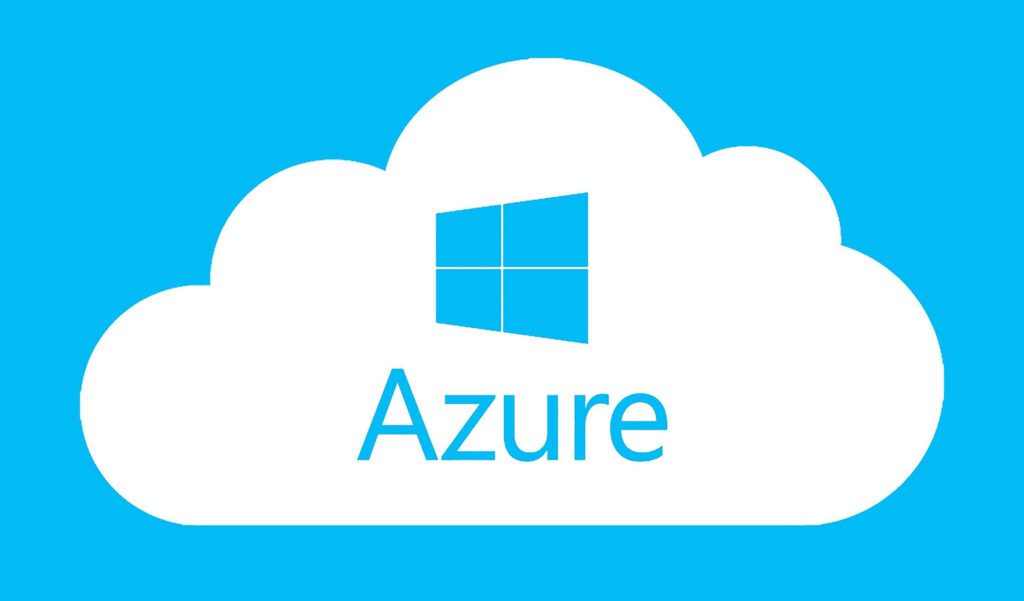 4 Pricing Models of Microsoft Azure Cloud
The vast majority of Azure's services can be bought using the "pay as you go" pricing model, which charges users based on how much they actually use. Microsoft Azure also offers big discounts on reserved instances, and spot instances.
1. Pay-As-You-Go
On Microsoft Azure, you can choose to pay for services based on how much you use them. You don't have to pay anything up front or for a long time. This gives you the freedom to increase or decrease the amount of resources based on what needs to be done. Using Azure's autoscaling technologies, the number of virtual machines (VMs) hosted in Azure can be automatically scaled up or down.
This pricing model works best for users who want flexibility, who like to turn capital costs into operating costs, and whose applications have workloads that change often or are focused on the short term.
2. Reserved Instances
Microsoft Azure has something called Reserved Virtual Machine Instances (RVMI), which are essentially virtual machines that can be pre-purchased for one to three years in a certain area. When compared to the pricing for pay-as-you-go, Microsoft Azure Cloud's pricing for reserved instances go down by up to 72% if you commit to them in advance.
Azure lets users switch out their reserved instances for other ones while their commitment is still in effect. Users can also cancel reserved instances before the end of the term, but doing so costs extra.
This pricing model works well for applications that are always used. It also works for businesses with a set budget, or for applications that use a set number of virtual machines.
3. Spot Pricing
Compared to the costs of pay as you go, Azure lets you buy unused processing power at a discount of up to 90%. Spot instances, on the other hand, can be interrupted at any time, so they are only used for workloads that can handle interruptions.
Azure gives you a way to auto-scale called Virtual Machine Scale Sets (VMSS). This system lets you manage groups of VMs and automatically add spot instances based on policies you set.
Spot instances are best for workloads that don't need to be done quickly or that can be done in parallel. This includes distributed and fault-tolerant applications, stateless applications, and workloads that don't need to be done quickly.
4. Free Tier
Microsoft Azure has a free tier that lets businesses use some services for free for a year. This tier also gives businesses a credit for more services within the first 30 days, and gives other services away for free all the time.
Microsoft Azure Cloud Pricing Calculator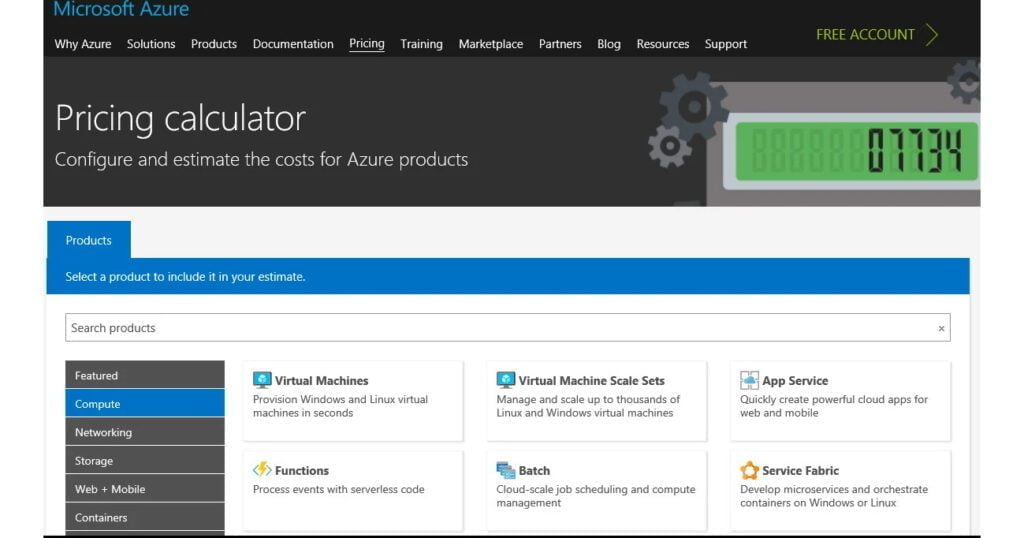 Your spending on Microsoft's Cloud is not fixed. Instead, it is flexible and will change based on how your workloads change. Once your service is up and running, there are a few tools that can help you keep track of costs. For most users, the Azure Pricing Calculator is the go-to tool.
Using the Azure Pricing Calculator can help you get a better idea of how much it will cost to move your workloads to the cloud that Azure hosts. It gives you an idea of how much it will cost to use Azure once all of your data and apps are stored there. It gives an estimate of the cost for different configurations and sizes of Azure Virtual Machines (AVM), taking into account the amount of memory, CPU, location, storage, and number of hours used.
Azure also has a tool that lets you figure out the total cost of ownership. This tool can help you figure out your workloads and assumptions. It then gives you an estimate of how much your planned Azure deployment will cost, taking into account a number of different options.
Conclusion
By using Microsoft Cloud's integrated and open cloud services, you'll be able to help your business reach its full potential. Their cloud covers important areas like data and artificial intelligence, business applications, modern work, and digital and app innovation. Even though Microsoft Azure is the best-known cloud product that Microsoft has, that doesn't mean that the company's other cloud products aren't important; as all of Microsoft Cloud's products are made to work together to help businesses in many different fields.
We really hope that this post will help you find what you've been looking for. As a cloud service provider, 1Byte is here to answer any questions you may have about the cloud and help you with any projects you may be working on.