9 Best WordPress Hosting Companies [2023 Roundup Review]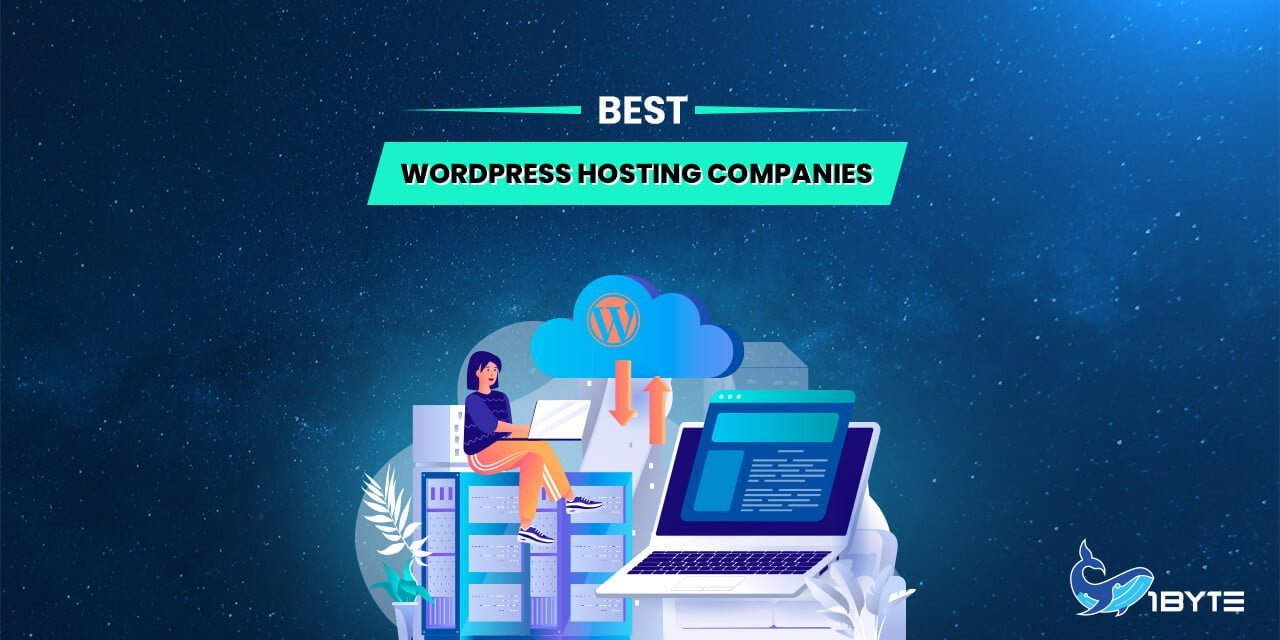 When choosing a WordPress hosting service, you must consider speed, the ability to easily install WordPress, the availability of a free SSL certificate, reliability, and security. However, with so many hosting companies out there, it can be overwhelming. Here are some of the top picks that you should notice. These companies offer a variety of features, pricing, security, speed, and reviews.
The 9 Best WordPress Hosting Services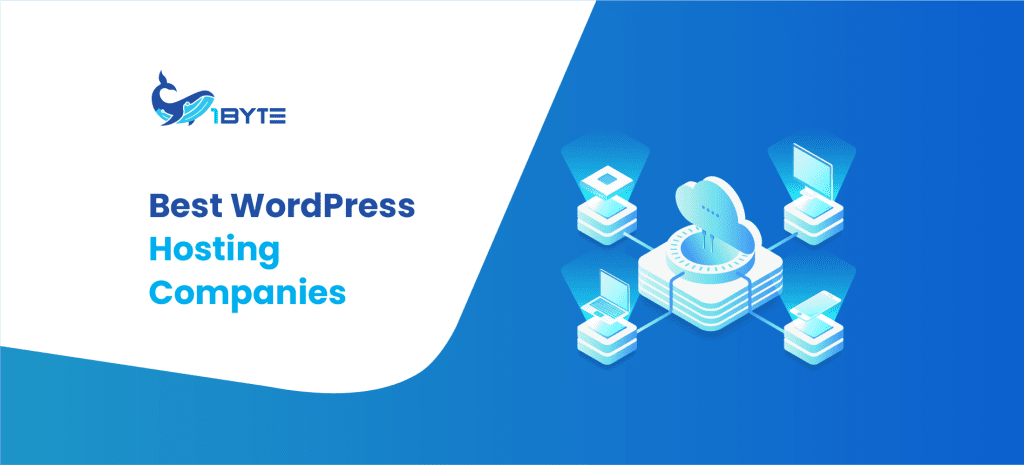 1. Bluehost
Bluehost is a simple, affordable WordPress hosting service with user-friendly navigation. If you need a website, this is an excellent option because of its easy site builder. This WordPress hosting provider offers the best features for anyone from amateurs to business professionals.
Bluehost is the best provider for digital marketing. They have everything you need to get your WordPress site up and running, including:
Web design templates
Marketing and analytics tools
Automated security updates
24/7 customer support
Guaranteed reliability
Moreover, Bluehost offers several types of WordPress hosting solutions. These include shared hosting, VPS hosting, and dedicated hosting.
Bluehost does not have cloud hosting, which stores data on multiple servers to keep customers' websites running smoothly if one server goes down. However, its uptime is excellent, which is why it's one of the best WordPress hosting companies.
Bluehost has a lot of great deals. For $6.95 per month, you get the Plus Package. It includes everything in the Standard Package, in addition to anti-spam tools and unlimited websites, emails, and storage. With $6.95 per month for a one-year subscription, you can also get the Choice Plus Package, which includes everything from the Plus Package with domain privacy and automated backups.
2. 1Byte
A new start-up called 1Byte has just opened an IaaS data center in Cambodia. It promises to deliver low latency and excellent performance. What's great about 1Byte is it also contains a free litespeed webserver that's much faster than traditional apache. Their state-of-the-art hardware is quite affordable, and a 24/7 support team that speaks English, Khmer, and Vietnamese is on call to help businesses succeed, featuring:
Instant server activation
Web-based proactive tool
Access three times quicker after upgrading in the blink of an eye
Remote control, full control
Gigabit connectivity
1Byte can be used for everyone with any budget with 3 flexible WordPress hosting plans:
Basic: The ideal solution for small websites is $1.45 per month. It has a flexible structure that lets you choose the features you need and doesn't force you to pay for what you don't use.
Standard: With only $2.45 per month, 1Byte is a great monthly option for a website that needs to be really fast.
Professional: Large e-retailers that have a high number of visitors and require superb performance are looking for the ultimate speed and performance. These retailers often pay $4.36 per month for cloud servers with the best performance.
1Byte offers top-tier shared hosting features with: 
Cambodia Data Center
Optimized SSD storage
Auto Backup
cPanel AutoSSL
LiteSpeed
24/7 Live Support
3. WP Engine
WP Engine is the most expensive WordPress hosting service provider, but you get what you paid for when they are a top-tier provider with first-class customer service on the market. They offer WordPress only hosting and have the expertise to back it up.
WP Engine has a WordPress-managed hosting service that is incredibly fast, secure, and reliable. Some of the main benefits include:
Free Secure Socket Layers (SSL) certificate
Easy and free migrations from your previous host
Tool to test websites and generate suggestions for improvements
Support for staging websites
Various performance tracking and diagnostic tools
GeoTarget add-on to optimize sites for specific locations
WP Engine is the ideal WordPress hosting service for businesses that rely on cloud hosting flexibility, site security, and daily backups. But this hosting service doesn't include an email address or free domain name. The feature would cost you a little more, but it's a lot less than you would pay for other hosting services.
WP Engine offers three WordPress hosting plans:
Startup: This package is best for small sites with up to 25,000 monthly visitors. It includes 1 website, a free SSL certificate, 10 GB of storage, and 50 GB of bandwidth.
Professional: this plan is a great way to build three websites for $39.33 a month, each with up to 75,000 monthly visitors. It also offers 15 GB of storage.
Growth: At $76.67 a month, the Growth plan increases traffic accommodations to 100,000 visitors and 10 websites. The Growth plan also includes 24/7 customer support and SSL imports.
Scale: This plan costs $193.33 a month and resembles the Growth plan. However, it has more resources for up to 30 websites and support for up to 400,000 monthly visitors.
Premium and Enterprise: With the premium and enterprise plans, you can receive a custom WordPress hosting plan. The resources and support tools are many, and your shared WordPress hosting will be upgraded to dedicated servers.
4. HostGator
Among other competitors, HostGator has been around since 2002 and is one of the biggest names in the hosting industry. It offers WordPress-specific hosting services, including cloud hosting and managed WordPress hosting. HostGator has a solid reputation for providing reliability and uptime, as well as pricing that's reasonable for small businesses and bloggers.
HostGator offers several excellent features that you can use. One of these is free WordPress migrations. If you use WordPress, HostGator allows you to install a variety of themes via Mojo Marketplace. Another feature is single-click restores and auto-backups. They also offer free SSL certificates and free domain names.
The WordPress services offered by HostGator are lighter than those of some other hosting providers. However, the company makes up for this with free resources, a fast load time, and great uptime. Also, a simplified control panel makes it even easier for users to set up a website.
Here are some more details about your options:
Starter: The basic plan from HostGator costs $5.95 a month and accommodates up to 25,000 visitors a month and 50 GB of storage. It's great for small blogs, e-commerce sites, or small business websites.
Standard: The standard plan with disk space of 150 GB is ideal for smaller businesses and websites. This plan provides great value for smaller sites and online sellers.
Business: This plan is for established organizations with an online presence that are ready to step up their game. It's for large e-commerce sites that are ready to take on 500,000 visitors a month and have unlimited storage.
HostGator has a great reputation for customer support. The company's specialists are available 24/7. They can be reached by phone, online chat, direct mail, and fax. The support team may take a couple minutes to respond to your request, but they have always been amazing and really do a good job of helping customers to solve their problems.
5. InMotion
InMotion offers WordPress hosting packages for all of your needs. The hosting company is confident that your websites will run smoothly on a server full of WordPress sites. This way, the site can run at its best, with fast speeds and quick loading times. Your WordPress site will also remain safe and secure.
InMotion hosting provides WordPress users with excellent web performance and customer satisfaction. It offers easy-to-use, expertly optimized services and resources. Some of its features include:
Automatic WordPress updates
Free SSD storage
Hacking and malware protection
Unlimited bandwidth
InMotion offers a variety of WordPress hosting packages. Find out which one is the best for you.
WP-1000S: If you sign up for a two-year contract, you can get this basic plan for $6.99 a month. With this price, you'll get 50 GB of SSD storage, free SSL, unlimited bandwidth, and unlimited email.
WP-2000S: For as low as $6.99 a month, this plan is ideal for up to two websites with 100 GB of storage. With six times the performance and unlimited bandwidth, it comes with Jetpack personnel.
WP-3000S: This plan provides a starting price of $12.99 for annual contracts. It hosts up to three websites in 150 GB of storage, with up to eight times the performance level. Additional features include a dedicated opcode cache pool.
WP-4000S: If you run six sites, the InMotion hosting plan has plenty of storage for all of your files. It also comes with a dedicated IP, which is an important tool for businesses looking to attract clients.
InMotion's support team has a good reputation. They respond within a minute and have decent technical knowledge. It's one of the best WordPress hosting companies out there.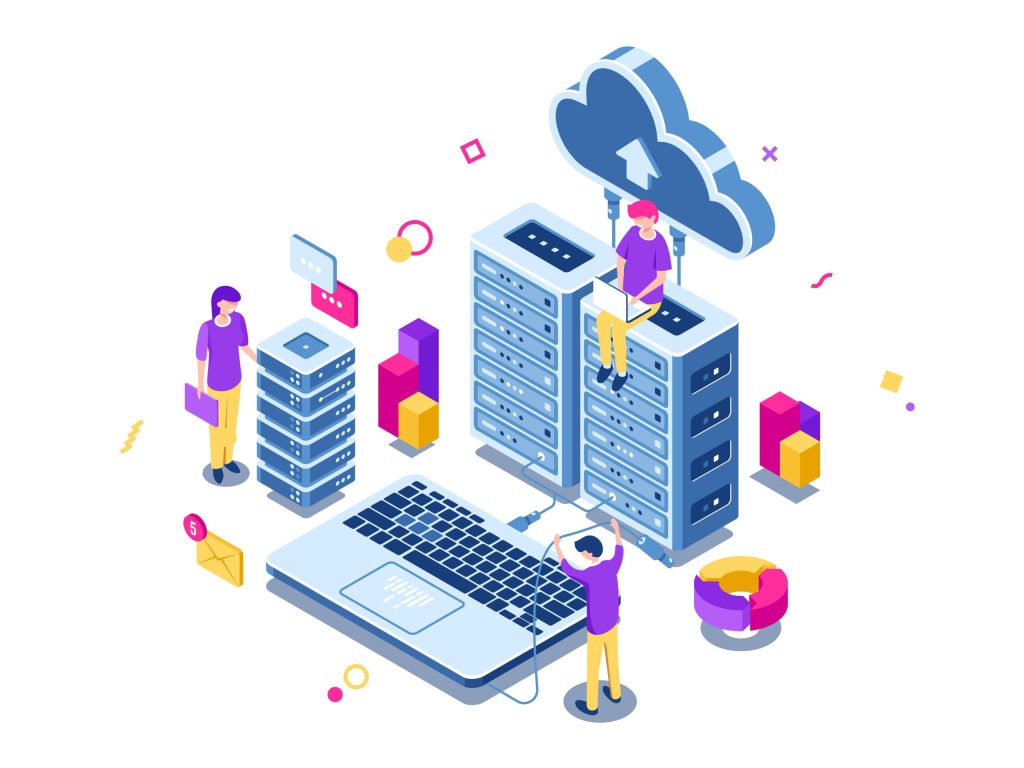 6. A2 Hosting
If money is no object, A2 Hosting is a great web host for you. It offers one-month and monthly payments, so you can continue paying as long as you like. It also has a no-questions-asked cancellation policy, so you can cancel at any time.
This top WordPress hosting provider offers exceptional features for its dedicated managed WordPress hosting services. The content management platform will function on any of the company's hosting plans, including shared web hosting and VPS hosting.
A2 Hosting offers WordPress services with all the features you need. The features include SSL security, 24/7 customer support, and WordPress auto-setup. You can host your WordPress website on a global server with optimal speed and security settings. If you run a high-traffic website, you'll also want to use Turbo servers that are specifically designed for high
performance. In addition, A2 Hosting offers premium plugins for e-commerce sites, forums, blogs, and social networking.
A2 Hosting offers three types of hosting for WordPress users. The company's three plans include:
1- The site is a WordPress hosting plan for e-commerce sites. It offers 10 GB of storage, free SSL certificates, one-click staging, and a free Jetpack license with every account.
3- sites: If you need to host up to three websites, you can get it for $32.99 a month. You'll get 25 GB of storage, managed WordPress updates, and patching.
Unlimited: You will be able to have unlimited websites with 40 GB of storage for $49.99 per month. All of the other features that you need such as free website migrations and unlimited email addresses will remain available.
When it comes to customer support, A2 Hosting has many ways for you to get help. You can use their Knowledge Base, which includes articles and guides that will help you fix many problems on your own. They also offer live chat agents, email, and phone call assistance.
7. DreamHost
DreamHost is not the best WordPress web hosting company. However, it still makes our list because it has a good reputation and solid performance. The host also has several general hosting plans, but it does better with its WordPress-specific features. Here are some of those features:
DreamHost offers a range of WordPress hosting plans, including cloud-based and managed WordPress hosting. The company also provides free email hosting, free SSL certificates, and automated backups.
The most basic WordPress hosting plan is $2.59 per month for three years with a 50-gigabyte SSD, unlimited data transfers, and purchasable email addresses.
DreamPress is the standard managed WordPress hosting service. It comes with a white-glove treatment and three additional hosting plans:
DreamPress: For $12 a month, you can host up to 100,000 hits per month on your website. It offers an SSL certificate and one-click staging and backups.
DreamPress Plus: A $24-dollar-per-month service for businesses with up to 300,000 monthly visitors. It includes a new website builder, free WordPress migrations, and 24/7 WordPress support.
DreamPress Pro: This plan is best suited for high-capacity sites that require maximum performance. The Pro plan, which starts at $79.95 per month and includes 120 GB SSD storage, Jetpack professional plugins, and 24/7 priority WordPress support, is suitable for websites with over a million monthly visits.
DreamHost provides top-level managed hosting accounts. Though you can't call the DreamHost team directly, you can contact them through their website, your account's control panel, support tickets, and live chats.
8. SiteGroun
SiteGround is a provider of WordPress-optimized web hosting. It offers cheap WordPress hosting for sites of any size and type, and it has exceptional benefits. They include WordPress-optimized servers and simple-to-use tools to make it easy to set up a WordPress website on the platform.
SiteGround offers several features that allow you to manage your WordPress website. It comes with a simple WordPress installation tool. You can make a copy of your site and test it before going live. SiteGround also has a caching system that improves your website speed, plus a staging tool for editing your site offline.
SiteGround has WordPress hosting plans for everyone. The prices are tiered and depend on what you want to get out of your website.
There are many WordPress hosting solutions available. SiteGround offers the following:
Startup: Small businesses or startups with one website and less than 10,000 monthly visitors can save money with the StartUp plan. It's just $3.99 a month.
GrowBig: If you're in the market for a new web hosting plan, we recommend GrowBig. This plan is perfect for medium to large organizations with multiple websites to maintain at a cost of $6.99 per month.
GoGeek: This plan is for large businesses with a lot of traffic. It's the most expensive WordPress host plan offered by 1&1, and the ideal choice for businesses that receive close to 100,000 visitors per month.
SiteGround provides some of the best customer services out there. In fact, it offers 24/7 support via phone, live chat, and social media. Representatives are knowledgeable about everything WordPress, including how to use WordPress. You can pretty much get in touch with SiteGround whenever you need assistance.
9. Flywheel
Flywheel is a more customized WordPress host that caters to beginning WordPress users. Their hosting environment is 100% hands-off and ideal for customers who want to focus on their WordPress site instead of managing the web server.
Here is a great way to host your new WordPress website. You can easily set everything up using the built-in panel, and you get all of the power you need at a reasonable price. This setup will be more than sufficient for new sites.
The best thing about Flywheel is that it's feature-complete. It's a great choice for single WordPress sites, and you can expect an excellent user experience (more on that in a second). The cheapest plan is $13.00 per month and allows you to host one website. You can handle up to 5,000 visitors monthly, and you get 5GB of disk space and free site migration. The servers run on the Google Cloud Platform.
They also offer great features that allow you to focus on your business. For example, daily backups, multisite support, staging (very cool if you want to test new things out before rolling them out to the public), and encrypted connections with a free SSL certificate. They also take care of your WordPress updates via the main Flywheel panel rather than letting you tinker with that from the wp-admin.
What to Look For in the Top WordPress Hosting Providers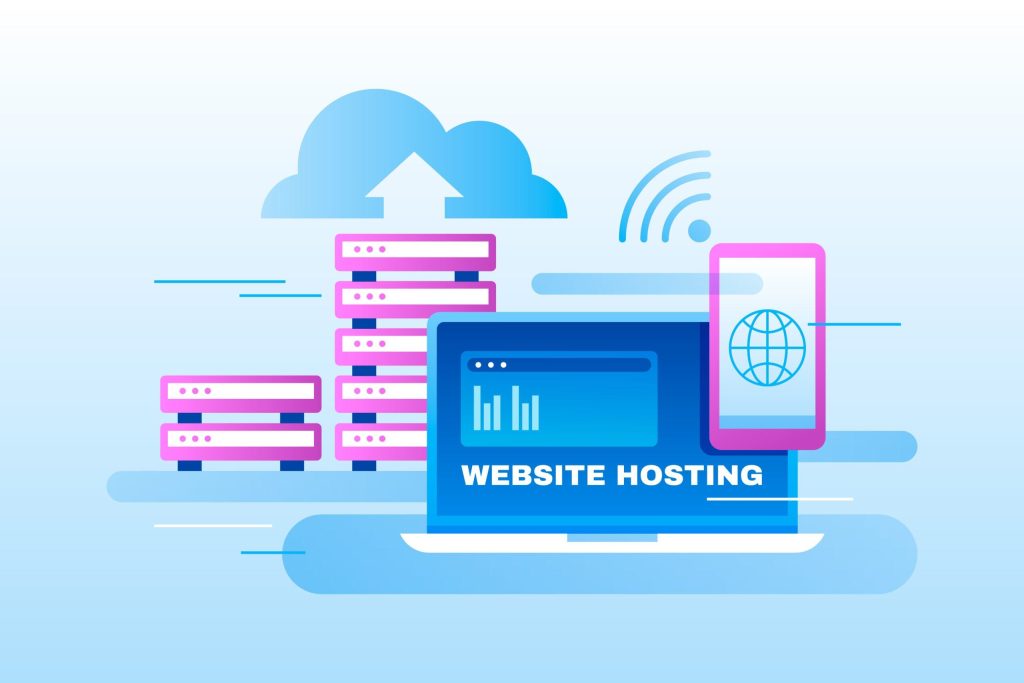 When you are trying to find the best WordPress hosting for your site, it can be a challenge. To switch hosts or use a server for the first time, it's important to find the right one. Check out our roundup of the best hosts and pay attention to their strengths. Choosing the right hosting company is important. You need good experience using WordPress. You also want your website to run fast.
When deciding on WordPress hosting, you need to know what your options are in order to make the right decision. Here are four features that are important to look for:
Free Site Migration
When dealing with WordPress, migrating can be tricky. Moving your site from one hosting service to another is a complex process, especially if you have no experience with WordPress. Instead of putting your site in jeopardy and risking future issues, consider a web host that offers free migration. With free migration tools, you can move your site quickly to a new server without experiencing any issues.
Free SSL Certificates
SSL certificates are a free and necessary part of securing your website. Free SSL certificates will make sure your website works quickly, and securely, and is available to all browsers.
HTTPS ensures that information moving from your customer to your website will have encryption. HTTPS is the standard for internet security. It encrypts data transmitted by your customer to your website, making you more secure and reliable to customers. It's imperative to have SSL certificates for sites that feature sensitive data like bank account logins and credit card details for purchases.
Excellent Customer Support
Obviously, all customer support is not equal. Some teams do not have immediate response times or may not know about common WordPress issues. For that reason, it's best to go with a WordPress hosting service that provides multiple ways for customers to reach customer care.
The best WordPress hosting companies won't leave you in the dark. They'll answer your questions and give you resources. They will, however, assist you if you require additional assistance. Simply call them or contact them via chat.
Speed and Uptime
Online, your customer hits a brick wall. The website can't load. Your pages are slow to load. A warning pops up: "We're sorry, this page is not available." If your website goes down and can't provide service, it can have a negative effect on your search engine rankings. As a result, you'll lose customers — both old and new.
All of the hosting providers we tested have an uptime rating of at least 99%, which means that your website is less likely to crash.
Site speed is a very important factor for Google rankings. The slower your site is, the less visible your website will be in search results. People want to shop on fast web pages, so you should consider using hosting features that boost site speed and performance. One of those features is a free SSL certificate.
Bandwidth and Disk Space Limits
When choosing a WordPress host, think about the server's traffic and storage. Traffic is the number of web visitors you have, while storage is the amount of room your host allocates to your website on the server.
Simple websites don't need a lot of disk space or bandwidth. If you have a fancy site, though, watch out: It can be expensive. Unlimited storage and bandwidth sound great, but they're likely, not necessary for you.
One-Click WordPress Installation
With one-click installation, you can easily install your WordPress site, on both cloud hosting and shared hosting, in just a minute. The feature eliminates the need to spend time manually installing the software. The standard installation of WordPress includes these steps:
Installing the WordPress software on a PC
WordPress installation on a hosting account
Making a database and creating a user profile
Setting up options
Starting and finishing the installation
Conclusion
WordPress is a free and extremely easy-to-use content management system. It can be used regardless of whether your website's objective is to establish a blog or a corporate site. The WordPress platform is simple to use and allows you to focus on your content without getting sidetracked by complicated settings or technical issues.
Choosing the finest WordPress hosting might be difficult. There are numerous types of hosting available, ranging from shared hosting to VPS and beyond. But how can you pick the best WordPress solution for your specific requirements? We've compiled a list of crucial elements to consider while selecting the best WordPress solution for your company.
FAQs
Which hosting is best for WordPress?
Here's the main summary table, simply to give you a quick rundown of the finest WordPress hosting providers mentioned above:
Siteground
1Byte
Bluehost
WP Engine
Dream Host
Is managed WordPress worth it?
Managed hosting is worthwhile if you require those features. Many of these chores are doable on your own, but they take a long time and can cause complications. Plugins are easy to install on a managed website, but there is a monthly subscription. It's easier to install plugins on a managed website, but that requires a monthly fee.
Why is WordPress so slow on Bluehost?
Many e-commerce websites today are dynamic and database-driven. This means that the content of your website is generated on-the-fly. The more visitors on your website, the slower your site. To speed up your website, you need to optimize it.