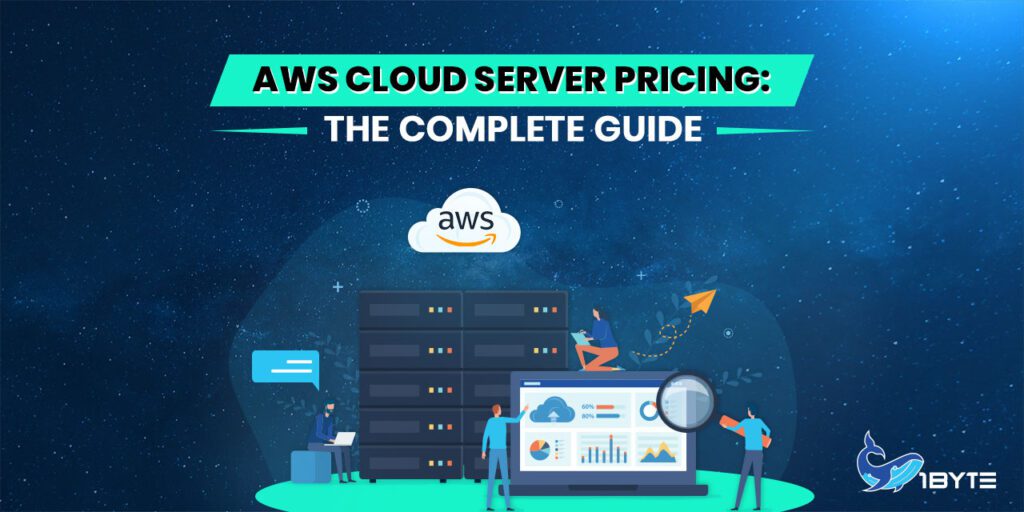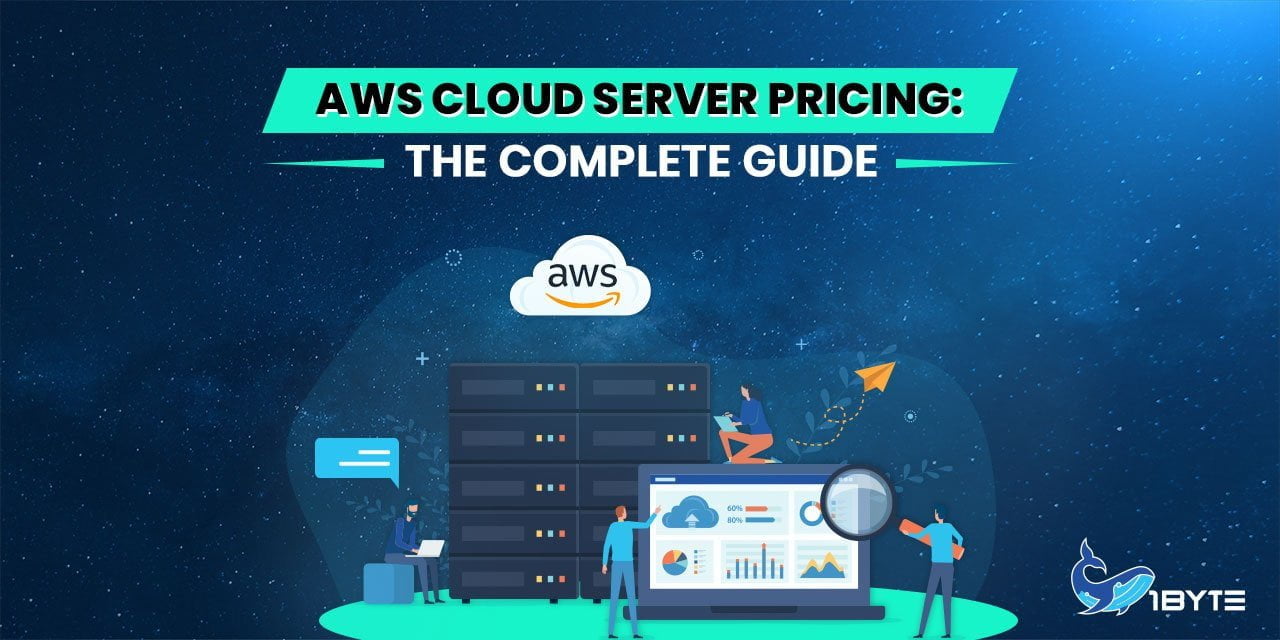 This article gives a high-level overview of the benefits that Amazon Web Services (AWS) Cloud offers in the cloud environment of today by looking at both its pricing and its set of features. AWS Cloud is the most complete and widely used cloud platform in the world. It currently offers more than 200 services with all of its features from data centers all over the world. Millions of customers, including some of the most successful and quickly growing startups, some of the biggest companies, and some of the most important government agencies, use AWS to cut costs, become more flexible and come up with new ideas faster.
Cloud computing is becoming more and more popular in the modern world. It has played a big part in making that happen. Keep reading to find out about this behemoth of the cloud computing world.
What Is AWS Cloud?
Amazon Web Services (AWS) is an on-demand cloud computing solution supported by Amazon. It has more than 200 services, platforms, and application programming interfaces that businesses, governments, and private clients can use.
In general, AWS Cloud is a group of products and services that all have to do with cloud computing. The Amazon subsidiary offers services and solutions for servers, networking, storage, remote computing, mobile development, email, and security. Amazon Web Services is made up of three main services: Amazon Elastic Compute Cloud (EC2), Amazon Glacier (a cheap cloud storage service), and Amazon Simple Storage Service (S3).
The Foundations
Sometime in the early 2000s, AWS was first thought of. After building Merchant.com, an e-commerce-as-a-service platform for third-party retailers that lets them build their own web stores, Amazon looked into service-oriented architecture as a way to scale its engineering operations. Merchant.com lets other businesses build their own online stores.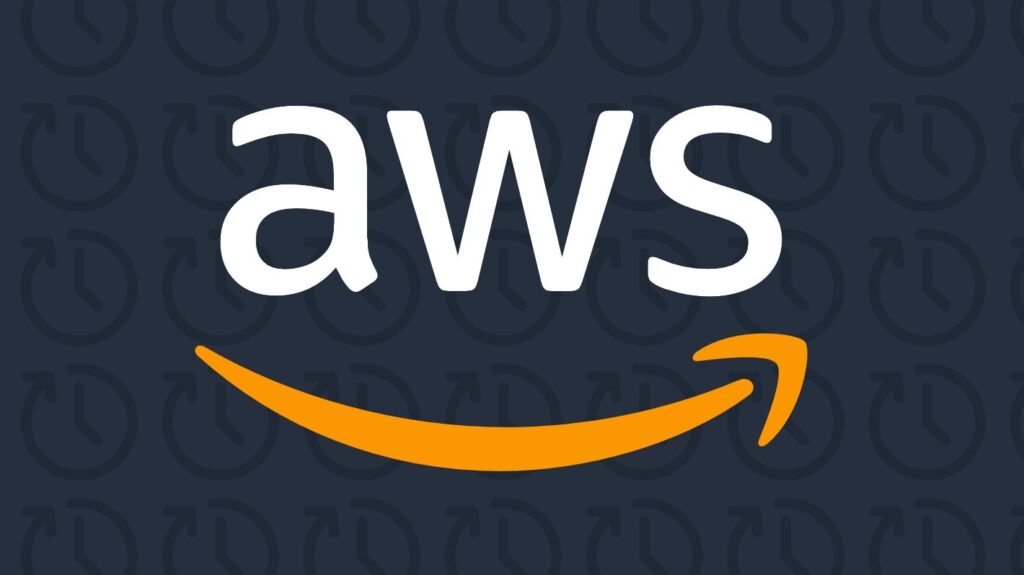 In 2006, AWS Cloud was the first company to offer businesses IT infrastructure services through web services. The term "cloud computing" is now more often used to describe these services. One of the best things about cloud computing is that it lets you replace up-front costs for capital infrastructure with low variable costs that scale with your company's needs. Because of the Cloud, organizations no longer have to spend a lot of time planning ahead. Instead, they can start up hundreds or even thousands of servers at once in just a few minutes.
The Reach
Synergy Research's findings show that in the ten years since the company started, AWS has become the most successful cloud infrastructure company in the world, with more than 30% of the market. That is more than the combined market share of Microsoft, IBM, and Google. There are no signs that the trend will end.
Amazon offers a wide range of products and services, and its AWS division has grown to become an important part of the company's business. According to the results of its annual earnings call in 2021, AWS Cloud had record sales of $14.8 billion in the second quarter of 2021. This was a little more than 13% of the company's total sales.
The Competitive Advantages
There are many things that point to AWS Cloud being the service to go for. AWS Cloud provides traditional infrastructure technologies such as computation, storage, and databases, as well as emerging technologies such as artificial intelligence and machine learning, data lakes and analytics, and the Internet of Things (IoT). AWS's services offer sophisticated capabilities. The company also has the most databases, allowing you to select the most cost-effective and efficient one.
AWS also promotes collaboration. The company has millions of users and partners worldwide. Its services are enjoyed by startups, companies, and governments for all use cases. Thousands of AWS professionals and ISVs transform their technologies to work on AWS through the AWS Partner Network (APN). AWS provides a safe cloud computing platform. Its essential architecture serves the needs of the military, multinational banks, and other sensitive data security organizations. 230 safety, compliance, and control services are supported by cloud security tools. AWS additionally has 90 security standards and compliance approvals, as well as 117 encryption services for customer data.
In general, if you decide to work with AWS Cloud, you will be provided with expertise, dependability, security, and speed to mission-critical applications. AWS Cloud has been providing cloud services with affordable pricing to customers all over the world for over 15 years. It can be said to have the most experience with large-scale cloud computing.
What Features Does AWS Cloud Have?
In the cloud world of today, using AWS has a lot of benefits. Some of the benefits of using AWS cloud computing are data safety, low pricing, compliance with regulations, quantifiability, flexibility, multiple storages, auto-scaling, access to the data whenever it is needed, data-centric encryption, and high-performance processing.
Let's get a better handle on the AWS cloud and consequently it's pricing by first learning about their services.
1. Amazon EC2
Amazon Elastic Compute Cloud (Amazon EC2) is the biggest and deepest computing platform available. It has more than 500 instances and lets you choose the most up-to-date processor, storage, networking, operating system, and purchase model for your task.
AWS Cloud was the first major cloud provider to offer support for processors made by Intel, AMD, and Arm. They are also the only cloud to offer on-demand EC2 Mac instances and 400 Gbps Ethernet networking. AWS Cloud's pricing for machine learning training is the best in the market. Moreover, they have the lowest overall cost per inference instance in the cloud. More SAP, high-performance computing (HPC), machine learning (ML), and Windows workloads are done on AWS than on any other cloud.
2. Amazon S3
Amazon Simple Storage Service (Amazon S3) is an object storage service that is the best when it comes to scalability, data availability, security, and performance. Customers of any size or industry can store and protect any amount of data for almost any use case.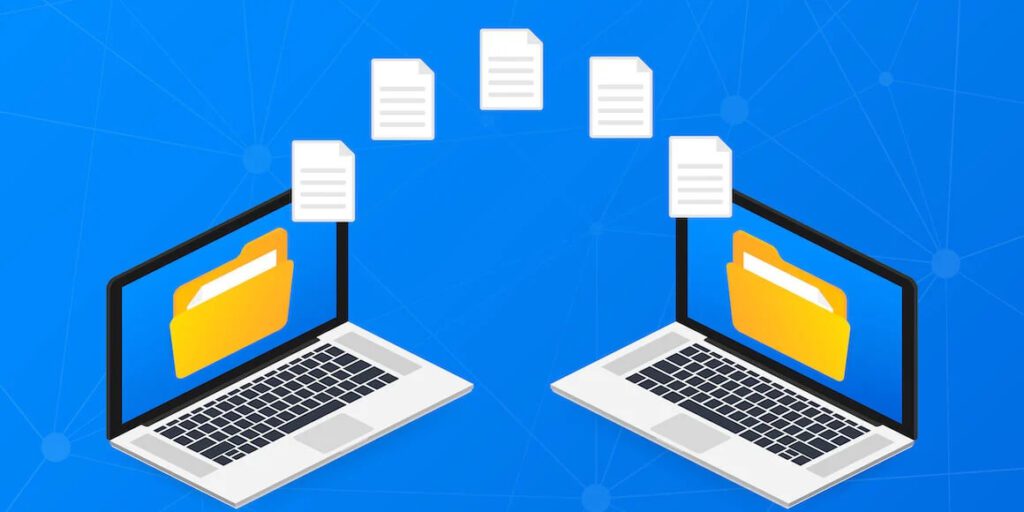 AWS Cloud makes it so that all customers can use this feature. If you use storage classes that are efficient and cost-effective and have easy-to-use administration tools, you can cut costs, organize data, and set up fine-tuned access controls to meet specific business, organizational, and compliance needs.
3. Amazon Aurora
Amazon Aurora comes with built-in security, continuous backups, serverless computing, and up to 15 read replicas. Additionally, it also features automated multi-Region replication and integrations with other AWS services. This service is designed to work well with both MySQL and PostgreSQL and be available all over the world.
4. Amazon DynamoDB
Amazon DynamoDB is a key-value NoSQL database that does not need a server and is completely managed. It is made to run applications of any size that need high performance. DynamoDB comes with tools for importing and exporting data. It also excels in security, continuous backups, automatic replication across multiple regions, in-memory caching, and more.
5. Amazon RDS
The Amazon Relational Database Service, also called Amazon RDS, is a group of managed services that make it easy to set up, run, and scale databases in the cloud. With Amazon RDS on AWS Outposts, you can deploy on-premises any of seven popular engines. They include Amazon Aurora with MySQL support, Amazon Aurora with PostgreSQL support, MySQL, MariaDB, PostgreSQL, Oracle, and SQL Server.
6. AWS Lambda
AWS Lambda is a serverless, event-driven computing service that lets you run code for almost any kind of application. You don't even have to set up or manage servers first. Lambda can be triggered by more than 200 different AWS services and software-as-a-service (SaaS) apps, and you will only be charged for the resources you actually use.
7. Amazon Virtual Private Cloud (Amazon VPC)
Amazon VPC, which stands for Amazon Virtual Private Cloud, gives you full control over the virtual networking environment in which you work. This power includes where resources are put, how they connect, and how safe they are. Go to the AWS service panel and set up your virtual private cloud to get started. The last step is to add resources like Amazon Relational Database Service (RDS) and Amazon Elastic Compute Cloud (EC2) instances (EC2). Before you call it a day, you need to plan out how your Virtual Private Clouds (VPCs) will talk to each other across accounts, Availability Zones, or AWS Regions.
8. Amazon Lightsail
Amazon Lightsail provides virtual private server (VPS) instances, containers, storage, and databases. You also get to enjoy additional services at a monthly fee that is more affordable than competing services.
With Amazon Lightsail, you can also launch simple web apps or custom websites and sign up for test environments.
9. Amazon SageMaker
This service from AWS Cloud allows you to use infrastructure, tools, and workflows that are fully managed to build, train, and deploy machine learning (ML) models for every use case. Suitable for business analysts, data scientists, and ML engineers.
A Breakdown of AWS Cloud Pricing Packages
AWS Cloud's pricing system is very complicated, and there are a lot of tables with price information for each service. Prices can also change often depending on how much demand there is for different Amazon services. First, let's look at how they set their prices and see how they work.
The 4 Pricing Models of AWS Cloud
Most of AWS's cloud services are priced on a "pay as you go" basis. When you use AWS, you only pay for the services you use for as long as you use them. You don't have to sign long contracts or deal with complicated licensing. Amazon Web Services has prices that are similar to those of other utilities, like water and electricity. You'll only be charged for the services you actually use.
1. Pay-As-You-Go
When you use a pay-as-you-go model, you can quickly adjust to changing business needs without having to commit to too many financial resources. This makes it easier for you to respond quickly to changes. With a pay-as-you-go model, your company can change its operations based on what it actually needs instead of what it thinks it will need in the future. This makes it less likely that you'll either have too much capacity or not enough.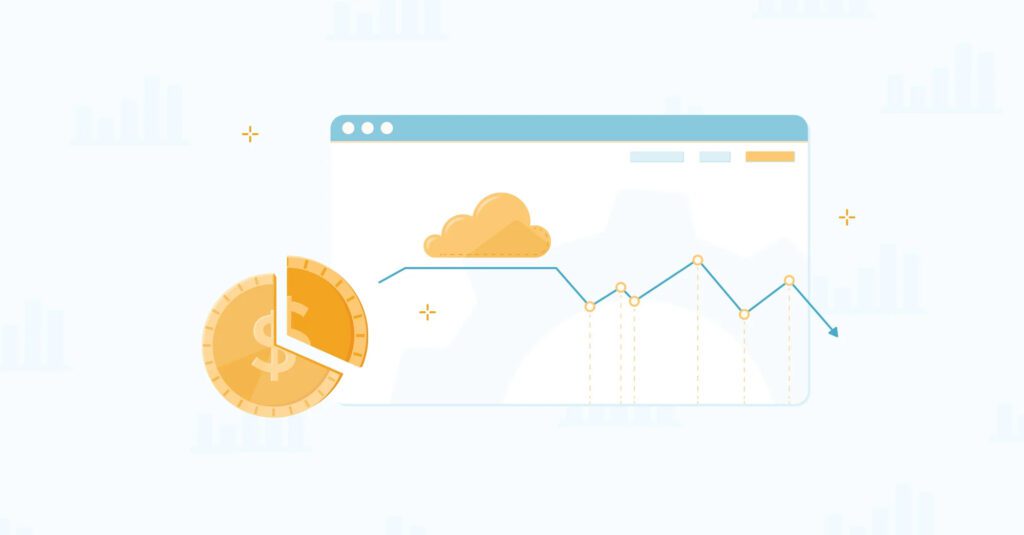 When you pay for services as you need them, you can put your attention back on coming up with new ideas and innovations. At the same time, this makes your procurement processes simpler and makes it possible for your company to be completely flexible.
2. Save When You Commit
There are Savings Plans that give you a flexible pricing plan that can save you a lot of money on your AWS use. By using this method, the pricing for AWS Cloud services such as AWS Compute and AWS Machine Learning is made more reasonable. When compared to On-Demand, Savings Plans are cheaper because the user agrees to use a certain amount (measured in $/hour) of an Amazon Web Services (AWS) service or category of services over the course of one or three years.
You can sign up for a Savings Plan with a one-year or three-year term, and the AWS Cost Explorer makes it easy to manage your plans. It does it by giving you suggestions, performance data, and budget alerts.
3. Pay Less, Use More
If you use AWS Cloud services more, you can get discounts based on how much you use. These discounts can save you a lot of money. Services like S3 and data transfer OUT of EC2 have tiered pricing, which means that you pay less per gigabyte of storage space you use the more you use them. Also, data transmission IN is never charged for, no matter what. As a result, as your needs for AWS grow, you will start to see the benefits of economies of scale. This will help you increase adoption while keeping costs in check.
AWS lets you buy extra services that will help you meet the needs of your growing business at any time. For example, AWS's portfolio of storage services includes options that can help you lower your costs based on how often you access your data and how quickly you need to get it. Choose the right mix of storage solutions that will help you save money without sacrificing performance, security, or durability. This will allow you to save as much money as possible.
4. Free Tier
AWS lets new customers use some of its services for free for the first year of their membership or until they reach a limit set for them. For example, with the Amazon Simple Storage Service, you can only buy up to 750 hours of EC2 instances or 5 GB of storage space at a time (Amazon S3). But you need to plan your budget ahead of time to make sure you get the most out of it. AWS gives its customers a pricing calculator that can help them figure out how much they will spend.
The free plan can be broken down even further into the following three groups: Fee trials (free offers for a limited time that start the day you sign up for a certain service); 12 months free allow you to use Amazon Web Services for the first year after signing up for an account without having to pay); Always free (offers that never expire, and are available to all AWS customers).
AWS Cloud Pricing Calculator
The AWS Pricing Calculator offers a reliable way to figure out how much it will cost each month to use the AWS Cloud. This tool is available to you whether you run a single instance or dozens of separate services. You can use the calculator to estimate a single price or multiple prices, and you can also use templates to compare full solutions.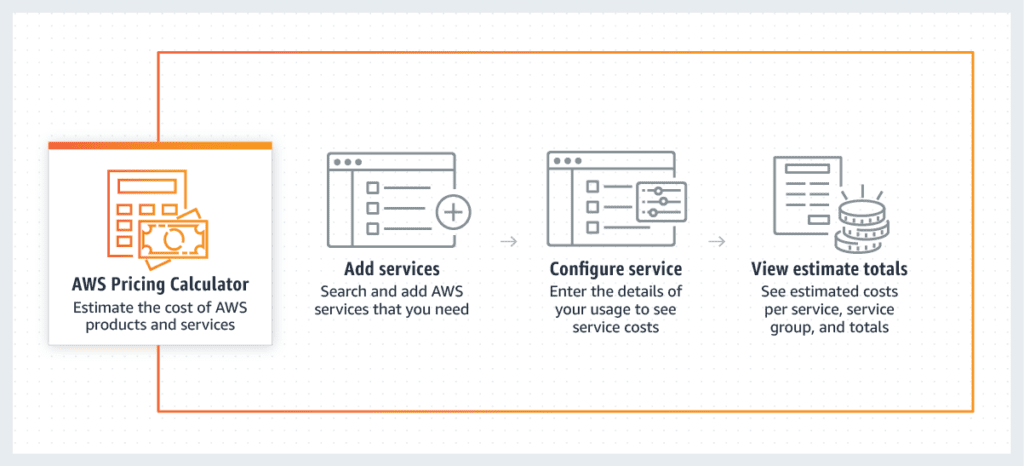 Also, the AWS Cloud pricing calculator has many benefits when it comes to giving you a better idea of how much you are spending. It makes things clearer by, for example, letting you see how the math behind the price for your service configurations works. You can figure out how much your architecture will cost by looking at prices per service or per bundle of services. As a client, you can also look at and compare service charges that are grouped by the different parts of your architecture.
Because AWS Cloud pricing varies depending on your chosen data center area, businesses can use the AWS Pricing Calculator to get specifics. It allows you to budget for AWS charges as well as utilize and predict the cost of building a new cluster and services.
Conclusion
AWS's cloud computing services are used by a wide range of people in today's fast-paced and competitive world, including executives, computer scientists, app designers, corporations, and industrialists. The AWS Cloud is able to offer facilities that are not only high quality and reliable, but also affordable and scalable because it evaluates its cloud to meet the pricing needs of its customers. This means that it can work with businesses of all sizes, from the newest start-up to a Fortune 500 company.
If you have more questions, please don't be afraid to get in touch with us! 1Byte can give you enough answers to all of your cloud-related questions and help you along the way because we are a cloud service provider ourselves and have a staff in which we have full faith and trust.