Using 1Byte SMS Service To Create Your Own Brandname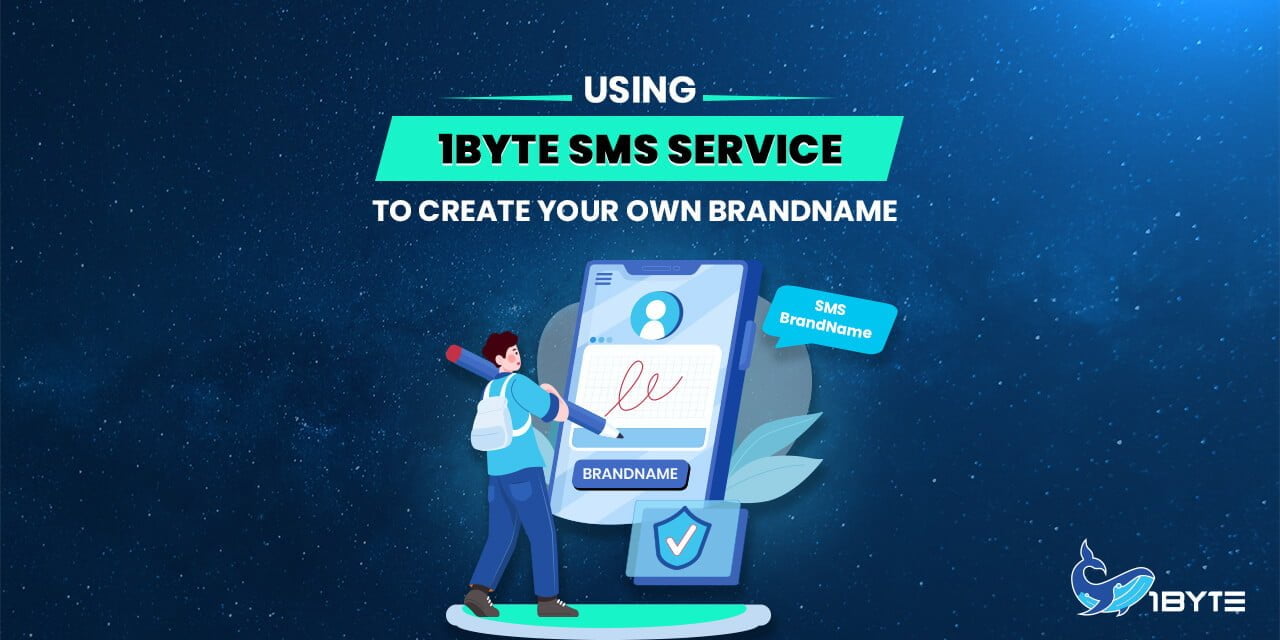 SMS Brandname is all about sending out SMS to people with your brand name. When you receive an SMS, you will be able to see the sender on top of the message. This will usually be a number. However, you can mask that number with your brand name. That's where SMS Brandname services offered by 1Byte can help you.
Regardless of what your business brand name is, 1Byte can help you to use that as the number for sending out SMS. Sending out SMS either for customer care or advertising purposes.
Step 1. Navigate To Sms Service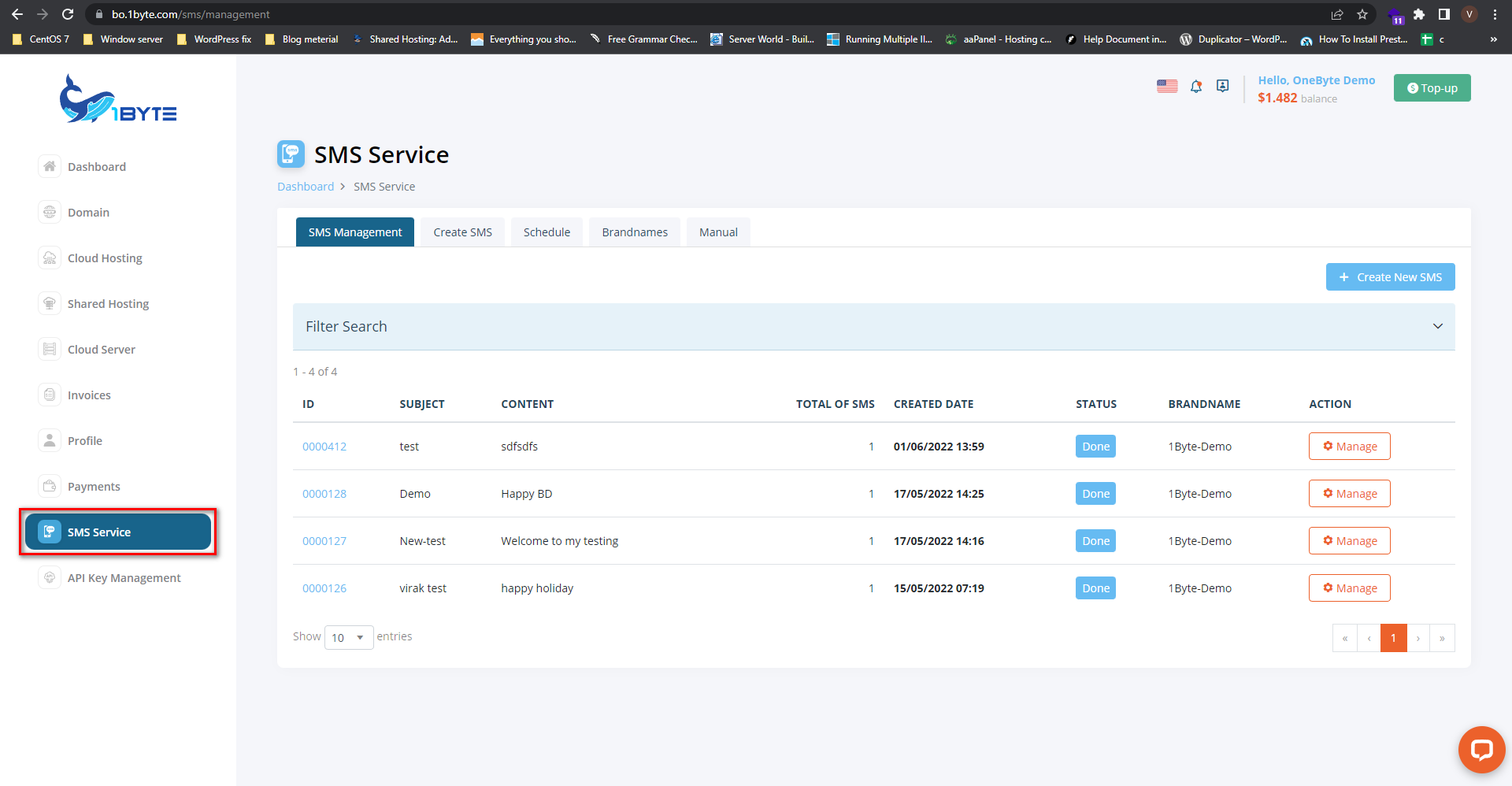 Step 2. Choose Brandnames
+ Choosing the "Brandnames" at the top menu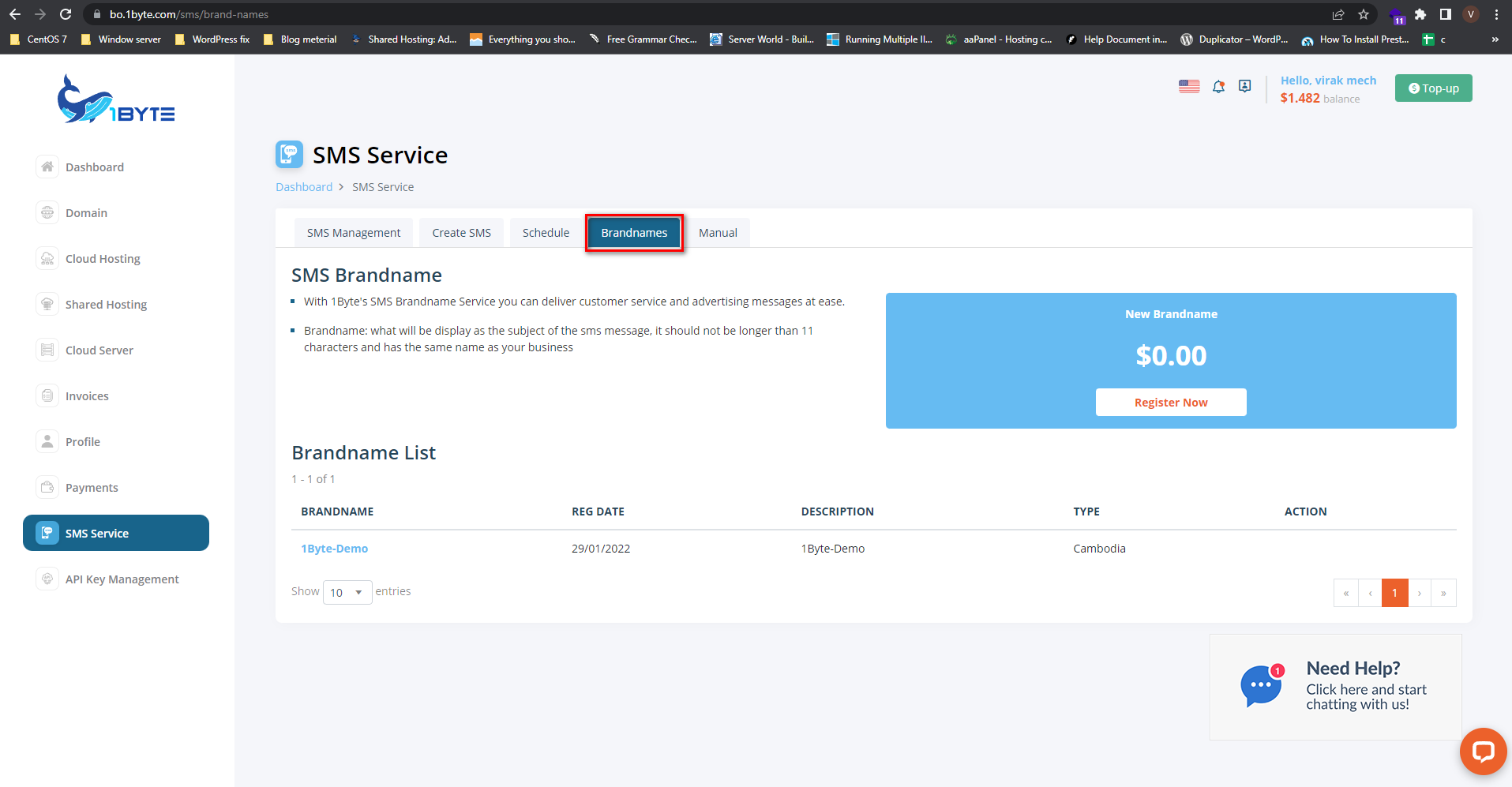 Step 3. Create A New Brandnames
+ Click on "Register now"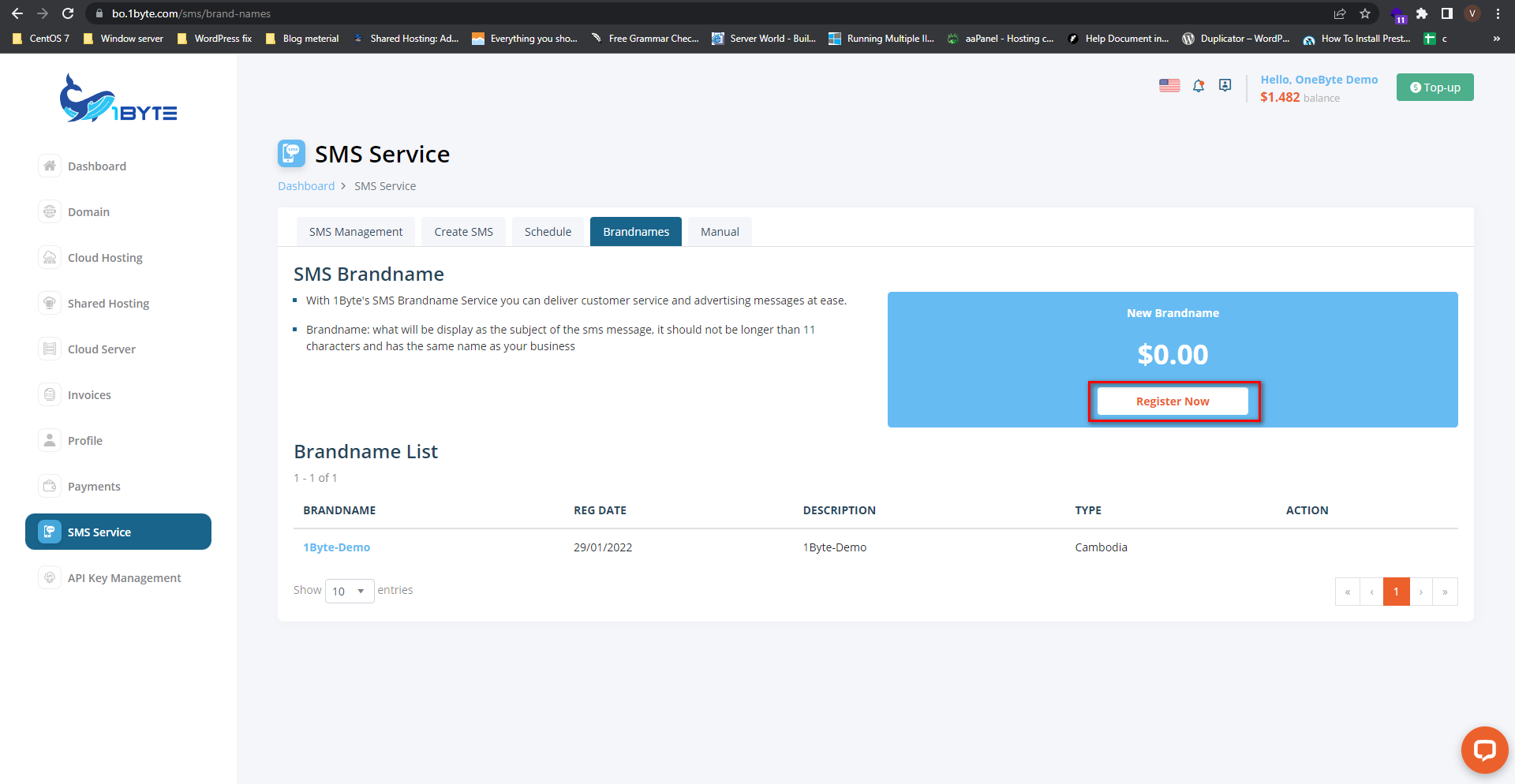 + Fill in your information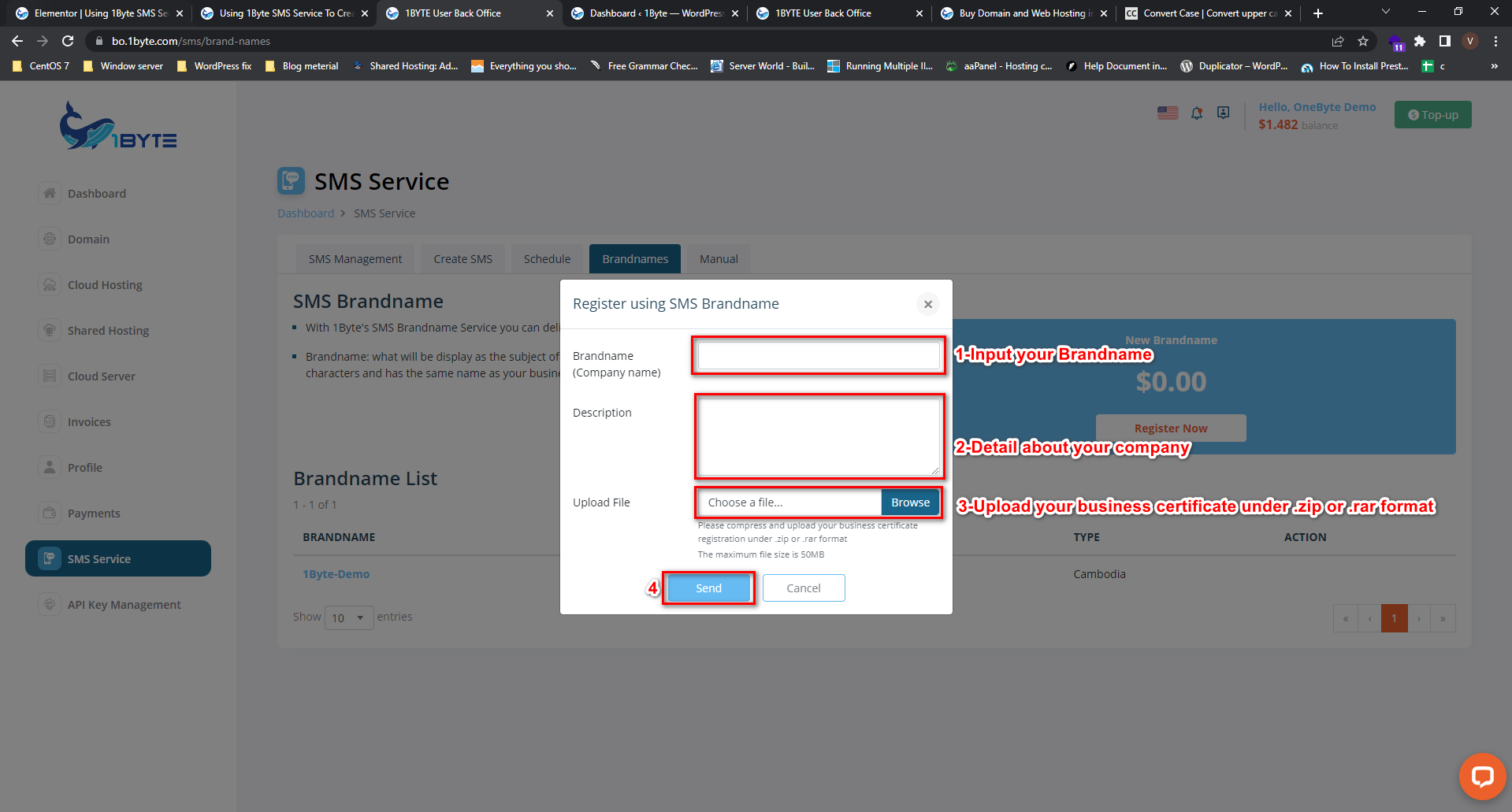 (You have to spend 10$ to create for every 1 new brandname. 1Byte is not limited to how many BrandNames you would create )
Note: 
+
Business certificate registration

:
 is required and sufficient for someone or an organization to be able to legally run a business in a certain line of work. A business license is a certificate from a state agency that says the business is legitimate. It helps state management agencies manage social order and business conditions more quickly. 
+ All you have to do is scan the Business certificate registration (color or no color is not required, but we do recommend the color scan). The scan file must then be compressed into a Zip or RAR file before being uploaded.
+ Business certificate sample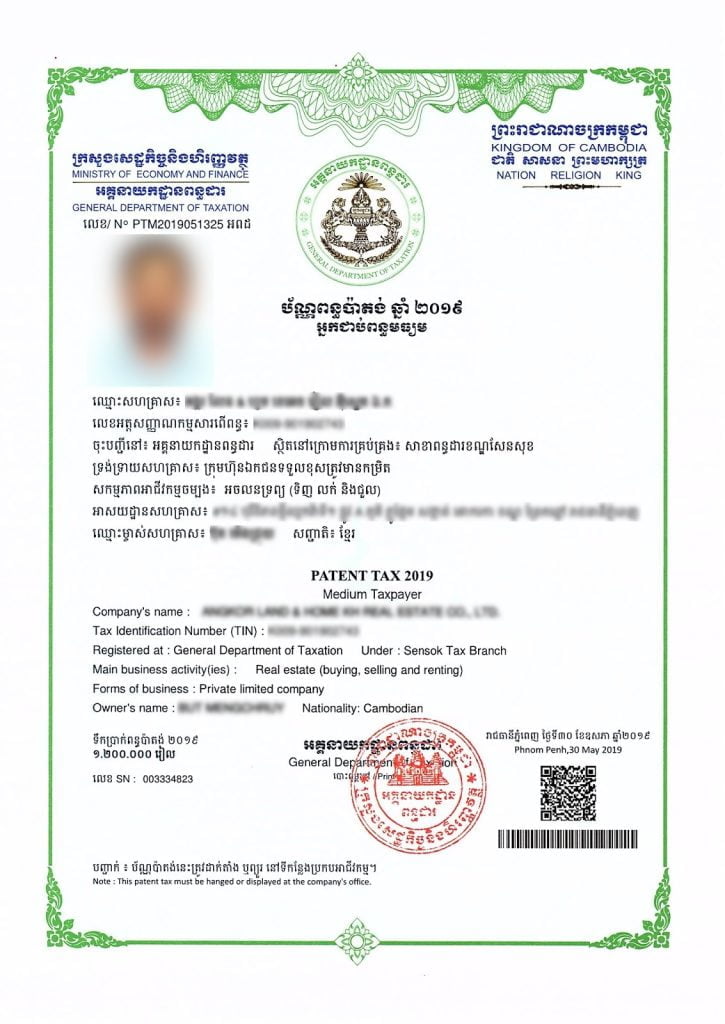 + After Click "Confirm" to create your Brandname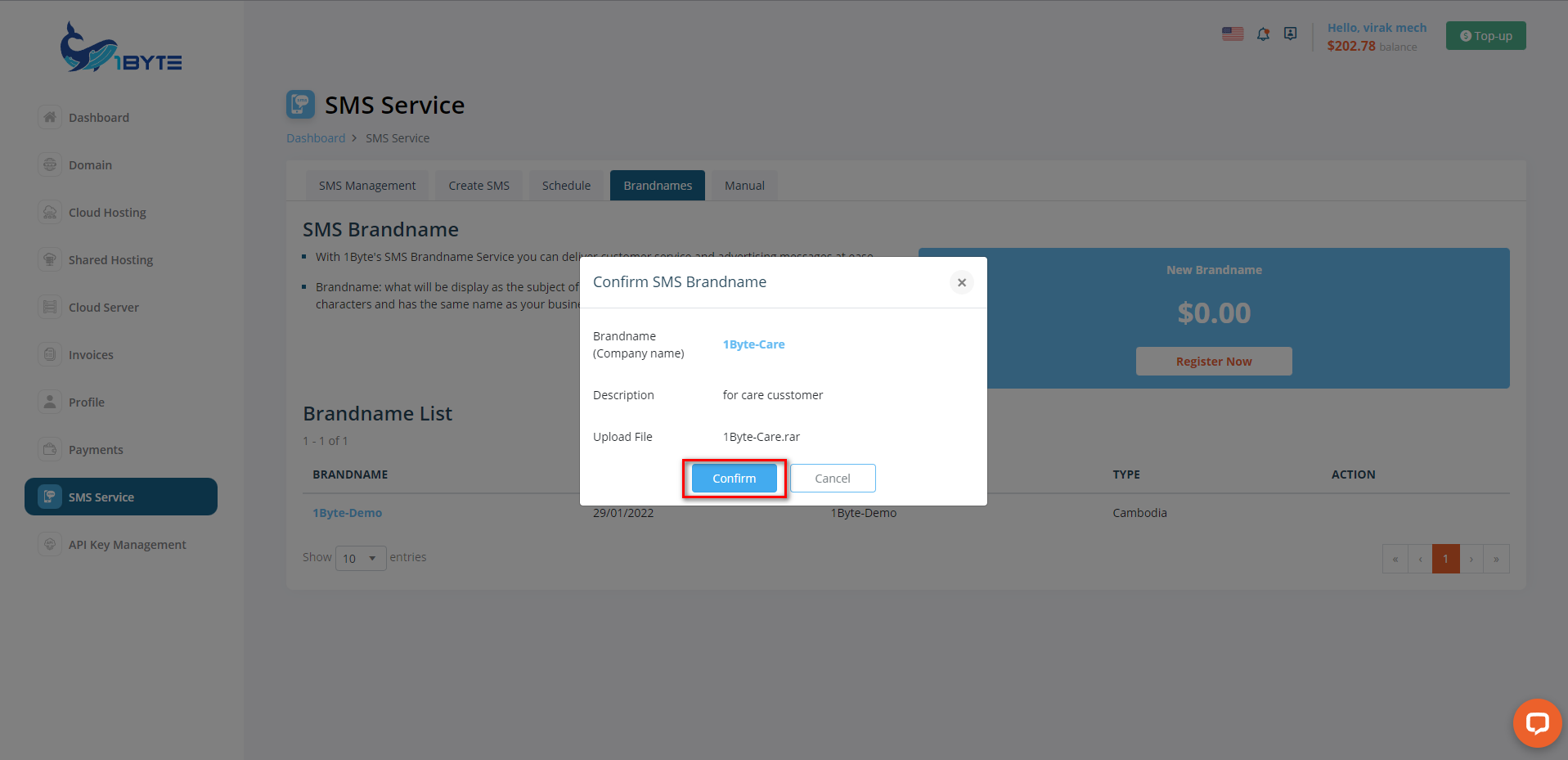 Step 4. Process To Pay Your Brandname
+ To pay for your Brandname just click on "Confirm Payment"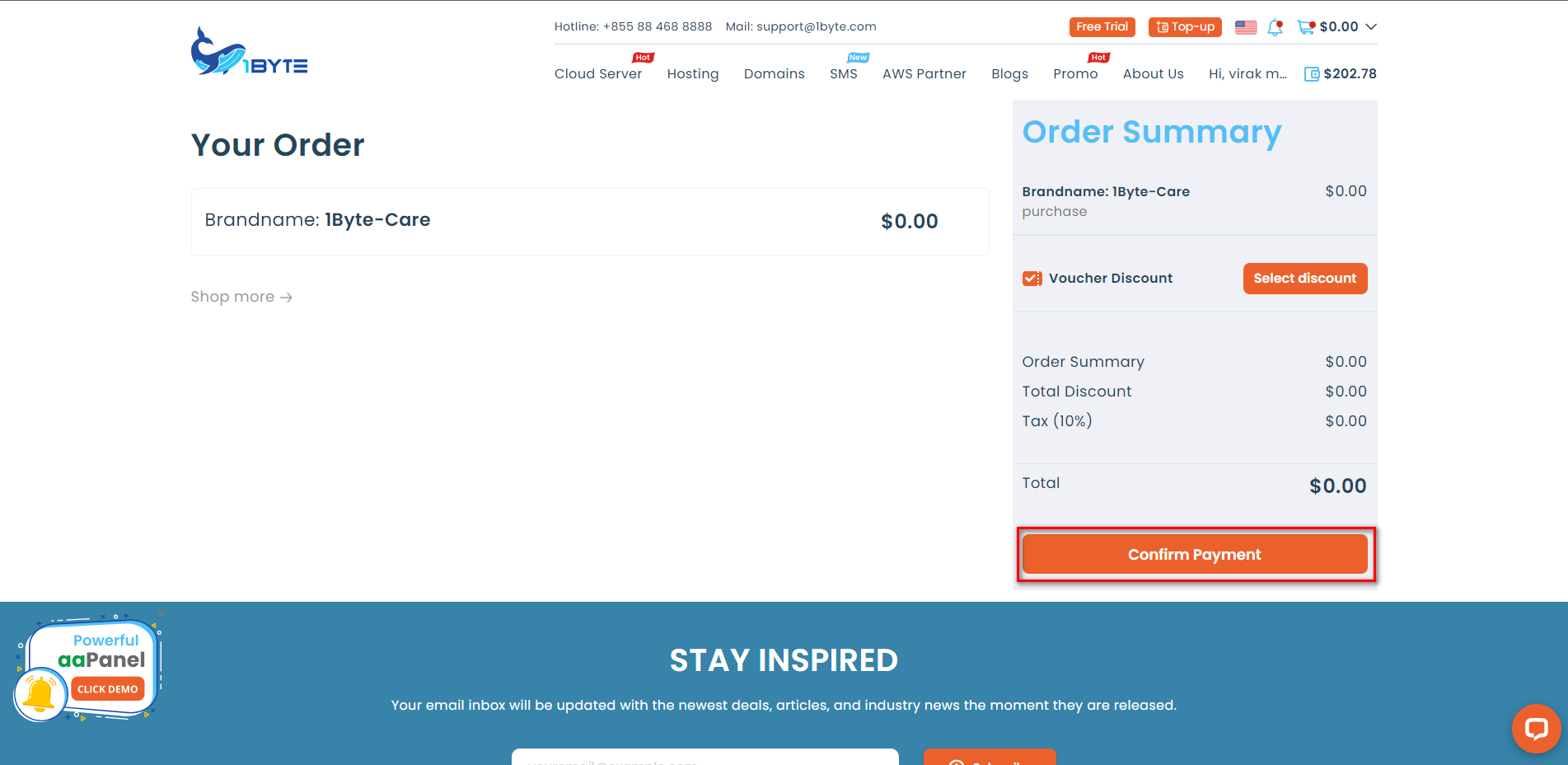 + Choose the Payment option. with 1Byte we have many options for you to choose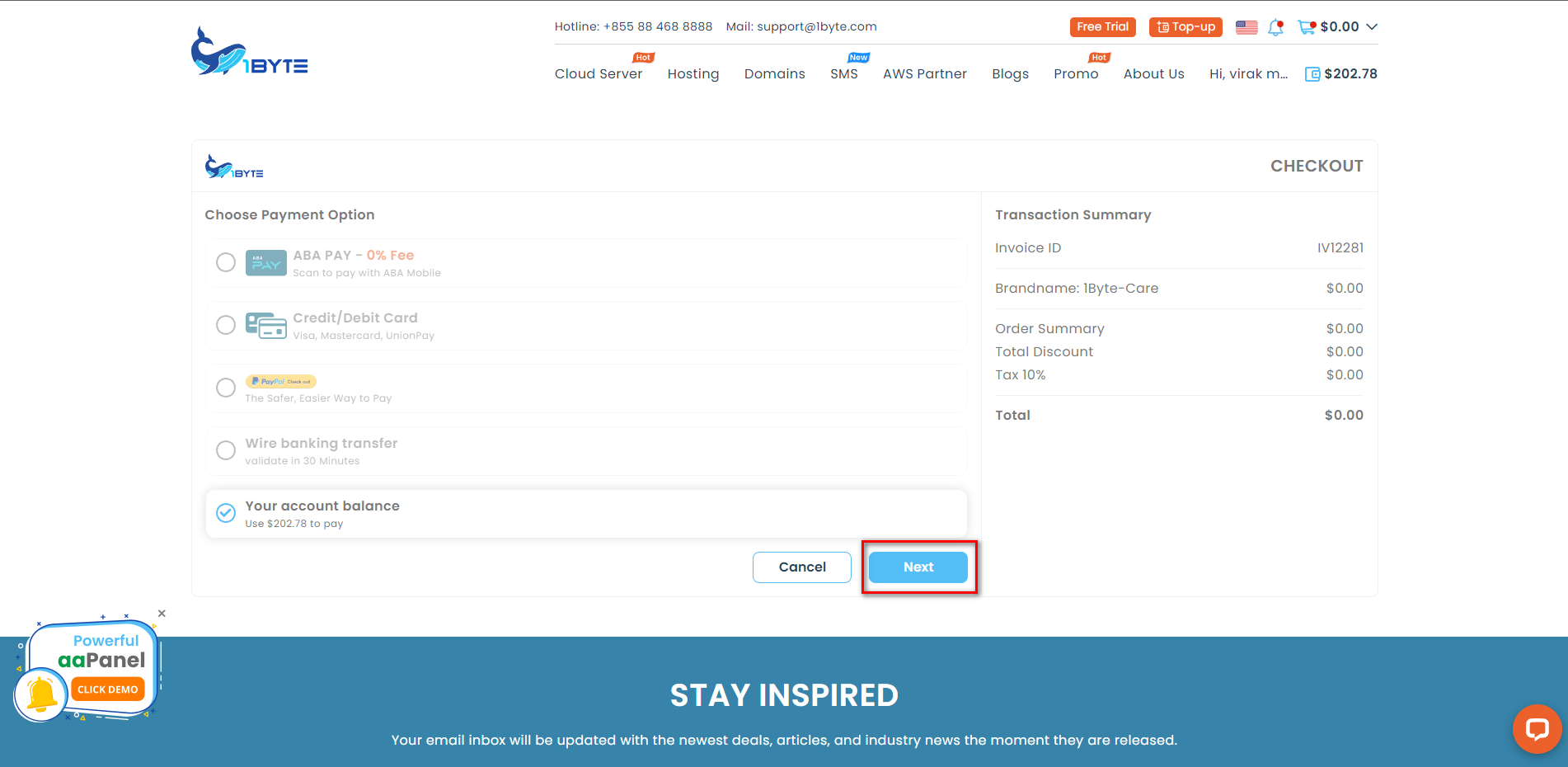 + After choosing your payment options click "Complete Payment"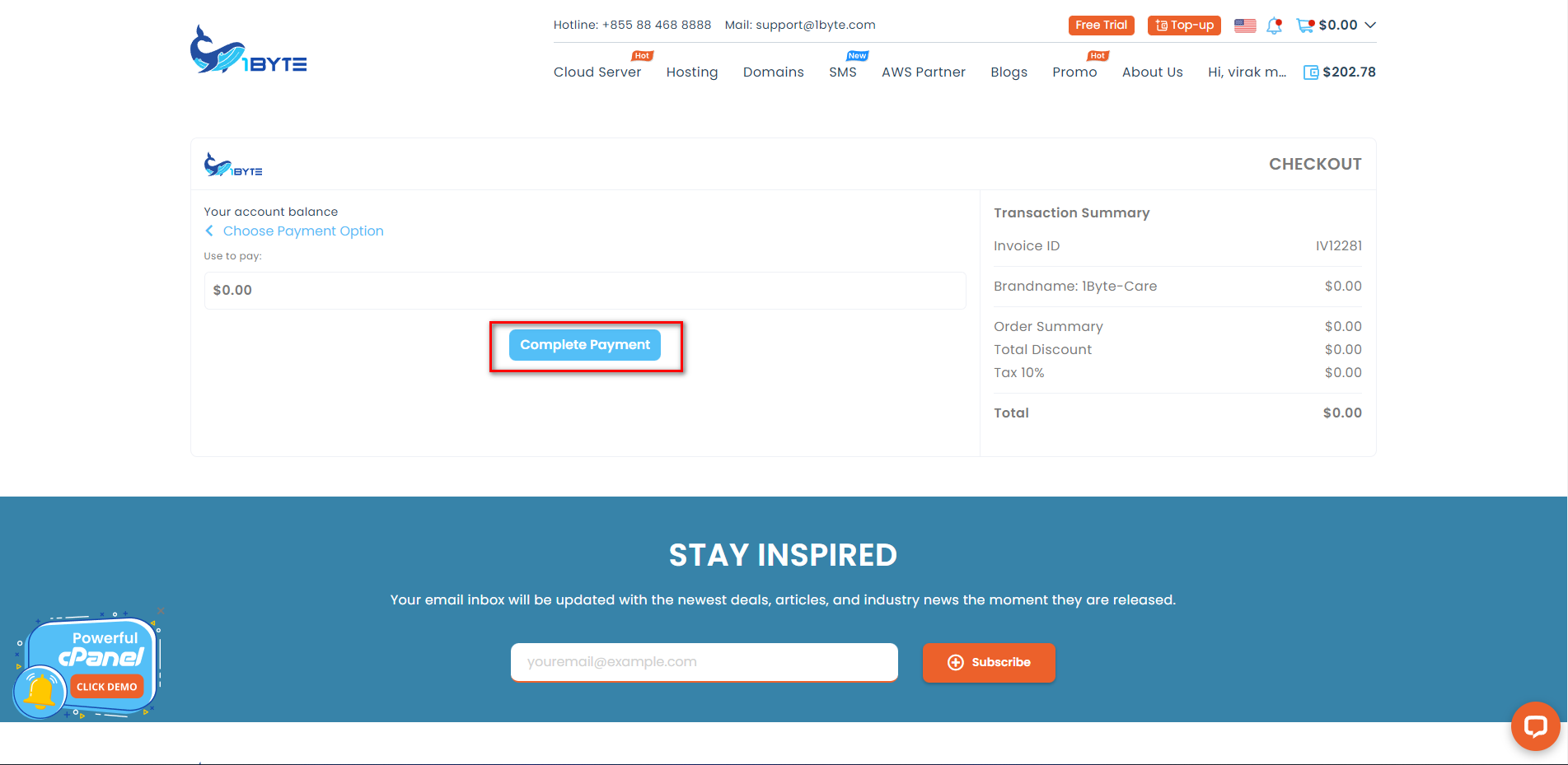 NOTE:
+ The system will check and validate your Brandname if it is legitimate or not once payment has been completed.
One to two hours is typical for this procedure.
+ If 1Byte is able to register your Brandname, you can check sidebar menu in your account at SMS Service section
+ To get the latest promotions, events. Please check out this link
+ To get the fastest answer, the FAQ Page is the best place to look for
+ Keep up with 1Byte's YouTube channel to make it simpler to comprehend
+ As always, 1Byte would bring you fresh content and exclusive deals in the future. STAY TUNED!!!