Everything A New Website Needs To Get Off The Ground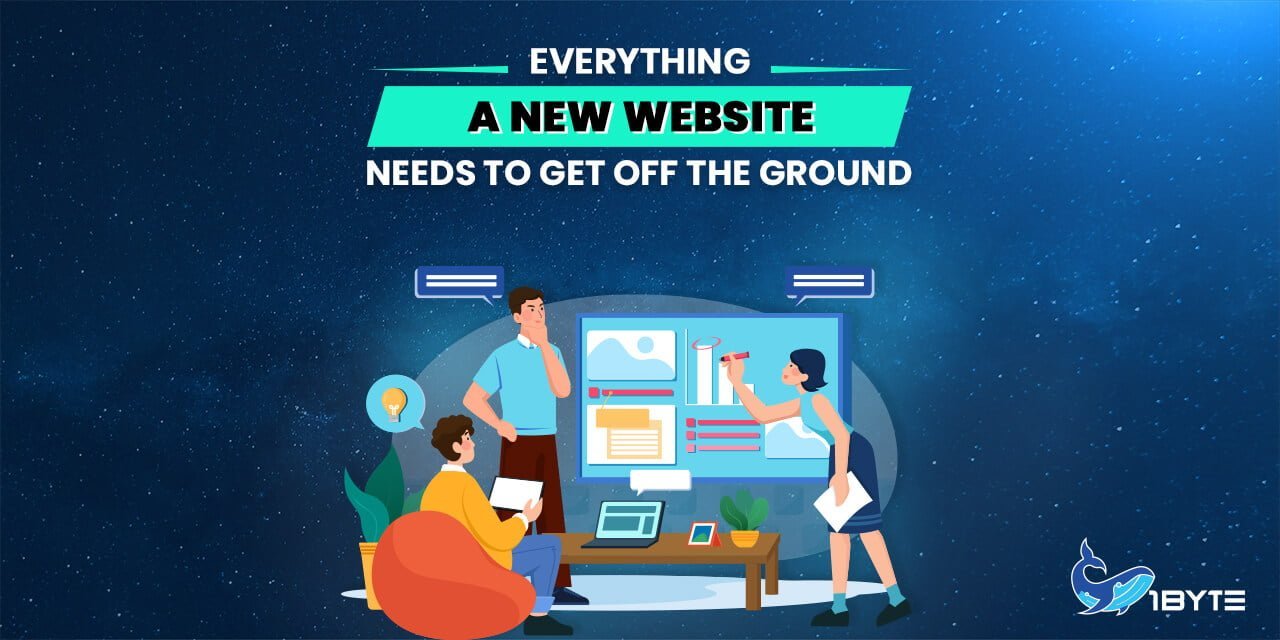 Perhaps the proprietors of these firms are hesitant to create a website because they don't know where to begin or they don't know how to keep their website safe. The creation of a website may seem costly, difficult, and technological. Even determining what should be on your website may be challenging. Here are 12 vital aspects that any website for a small business should include to help you get started on creating your own website.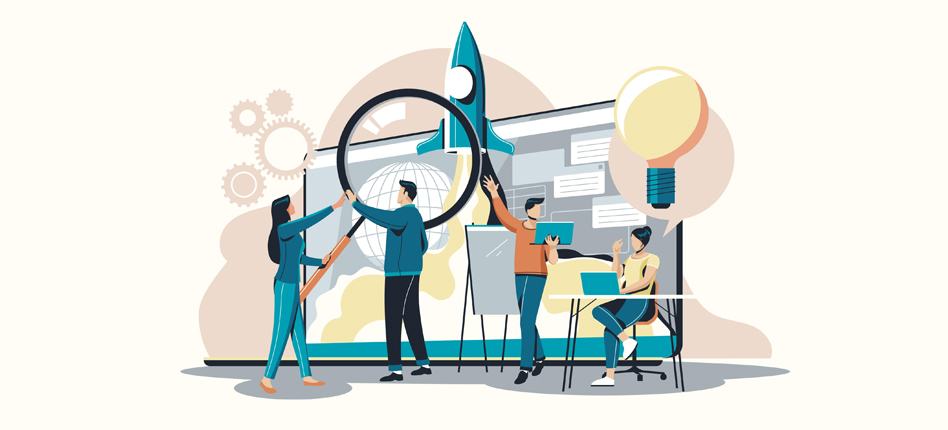 12 Steps to Set Up Your Website
1. An easily-remembered domain name
Your domain name is a vital component of your brand since it becomes the online address you provide to consumers, suppliers, and investors. It should be simple to put into a web browser and to recall as an email address. Your domain name need not be popular to be effective. Avoid using dashes and digits, which might confuse clients. Simplicity is crucial (get more pro tips on choosing an amazing domain name here).
Using a domain extension other than.com is one of the simplest methods to obtain a short, memorable domain. The longer a domain extension has existed, the greater the competition for a memorable name. While the new extensions are legally referred to as "generic top-level domain names," they allow you to be everything but generic.
You will find that there are gTLDs for all types of people:
.accountant
doctor
tech
cafe
.asia
There are even extensions so inventive that their usage is up to you (.guru, .xyz, .buzz, etc). Here, you may navigate through the whole list at 1Byte.com.
2. Description of your start-up
You may be shocked to learn that this page is often the second-most popular on a website. Don't just enter a single line of filler text and stop there. Explain the nature of your company to them. Tell your tale to them.
Nobody who visits your website should have to exert effort to determine what you do. This entails mentioning your company's name and a brief description of your goods or services on the homepage.
Customers must be convinced that this is the website they have been looking for. A concise description will capture the visitor's attention within two to three seconds and inspire them to spend more time on your website.
3. Simple, clear navigation
Make sure your navigation is easy to follow. Use dropdowns in the navigation menu to allow visitors to examine the material under practically any heading on any page. Make it simple for visitors to locate what they're searching for or learn what you want them to know.
4. Contact info
Why would you risk losing a client to the competition because it was difficult for them to contact you? These days, the majority of internet users have little patience to navigate through each page of your website to obtain your contact information.
Contact information should be included in one of the upper two corners of the homepage. It's also a good idea to post your company's contact information at the bottom or in a sidebar on each page of your website. Visitors will be able to get in touch with you easily thanks to this.
Make sure to give many methods for people to get in touch with you, including phone, email, and a regular contact form. Include your home or business address, as well as a link to a map of your area. The goal is to make it as simple as possible for customers to get in touch with you.
5. SEO far SEO good
If no one can discover your website, it's not doing you any good. Search engine optimization (SEO) is an important part of ensuring that your website is seen by search engines. Sites that appear in the first three positions of a search engine's list get 98 percent of the traffic for that specific keyword or search term. In fact, 60% of all traffic goes to the site that comes in the first place!
So that means:
Using the right words in your writing
Putting in links to other pages on your site (as shown in this post)
Naming your page titles and URLs correctly
Using images and videos
You should also have as many incoming links to your website as possible, especially from credible websites. Your ranking is assessed by both the quantity and quality of those incoming links.
6. Updated compelling content
In many cases, a customer's first impression of your company is its website. You want to satisfy their needs and, ideally, entice them to return again and again.
When people search online, they're seeking useful information, like an answer to a query. Ensure that the videos, articles, and interviews you post are informative, well-written, and engaging to your audience.
Search engines are also drawn to new information. Keep your website fresh by including a regularly-updated blog or linking in social media feeds to keep the information fresh.
7. Give them a reason to come back
Your website must be convincing enough to persuade consumers to take action. A nice-looking website that provides what customers need is a good start, but go one step further and provide them with an incentive to:
Call
Visit your store
Try your services
Even a free cup of a coffee voucher that can be printed would do. It'd be great if you could provide a complimentary 20-minute consultation. Many sectors have embraced the concept of free eBooks. Various discount codes may be used to monitor the reaction to different strategies that you attempt to implement.
8. Be user-friendly and mobile-friendly
You must arrange the material for scanning if you want to improve the user experience on your website.
Three style considerations for online writing
Use bullet points
Highlight important words or phrases.
Break things down into short paragraphs, with headers where it makes sense
Keep in mind that while your content should be the primary emphasis, minimalism, and neutral colors perform best. not another thing.
Be aware that visitors to your website are probably mostly using mobile devices. This makes it vitally essential that your website works and looks great on mobile devices.
9. Customer feedback
Perhaps there is no better approach to improve the performance of your website than this. Customer testimonials are crucial since they foster confidence, particularly if you're a new business. Additionally, they assist customers in determining if the goods or services satisfy their demands.
So if you've received positive feedback about your firm, don't be afraid to put it on your website. Create a page with client testimonials if you have a large number of satisfied customers.
10. Links to your social media
+ Your online store's product information, including descriptions, pricing, images, and quantities, is also updated. It is possible for your company to build Facebook dynamic advertisements to increase customer purchase activity with this connection as well.
+ Whatever your digital demands may be, 1Byte is your one-stop shop for doing online business. 1Byte provides everything from domain name registration, online hosting, website creation, and tools to web security and web backups.
11. logos and certifications, Badges
A professional email address is one of the first things that a new company requires.
A professional email address promotes consumer trust, unlike a free email account.
A company email ID like TOM@ABC.com looks more professional than TOM123@gmail.com.
With professional email accounts, you may send emails to your consumers from an address that corresponds to your website's domain. Not only does it make you seem genuine, but it is also a terrific way to increase brand recognition since your company name is included in every email you send.
Possibly, you belong to the local Chamber of Commerce or a national trade group. Include any qualifications, organizations, and certificates you possess. Utilize the logos of these verifications and link back to their websites to enhance your reputation.
12. Call to action
There should be a call to action on each page of your website. This button often has a call to action, such as "Read more" or "By now."
A call to action button explicitly states what you want website visitors to do. For instance, you could want customers to dial your free quotation number right away, subscribe to your online-only discounts, add items to their online shopping carts, etc.
Conclusions
The list above is not exhaustive of everything you'll need for your company's website, but it's more than enough to get you started and set up your website as a revenue-generating powerhouse. Are you ready to go forward? Here, you may begin the process of registering a domain name and hosting.