Install SSL Certificate on Shared Hosting Site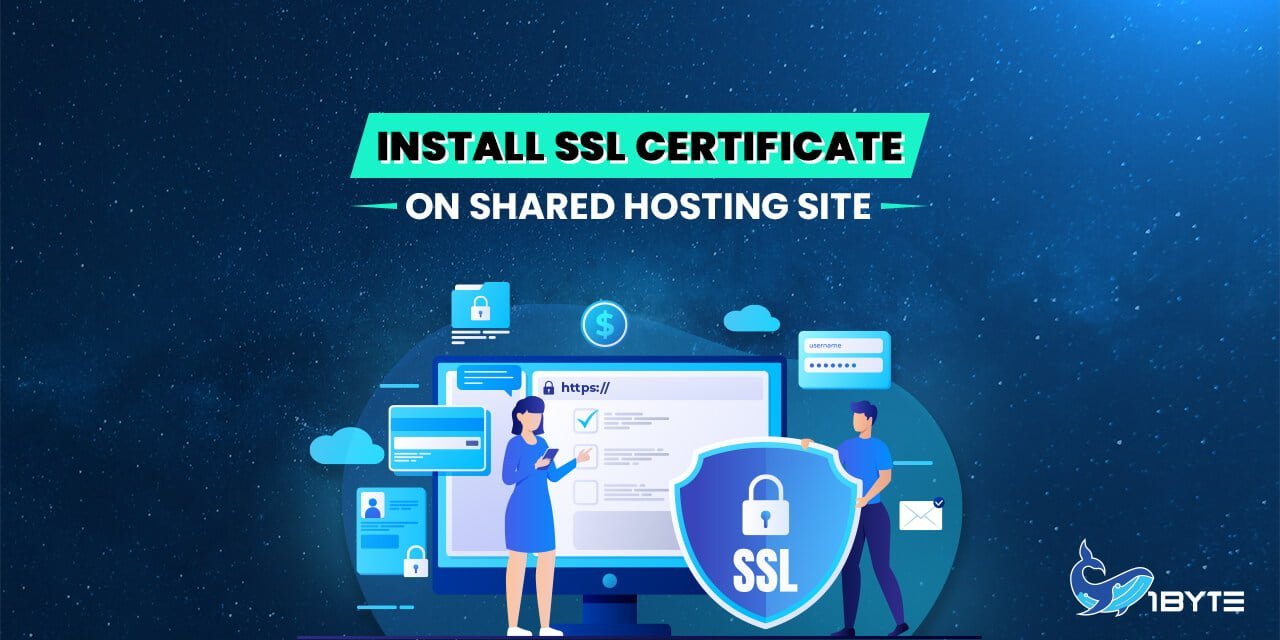 + The following instructions will guide you through the SSL installation process on cPanel. If you have more than one server or device, you will need to install the certificate on each server or device you need to secure.
+ You website must be up running 
+ if you don't have a website or your website is not up. Please refer to this post 
Step 1. Check Your Website Has SSL Or Not
+ checking whether your website has SSL certificates or not by browsing your website directly
+ As you can see in the image above, this site has not installed SSL Certification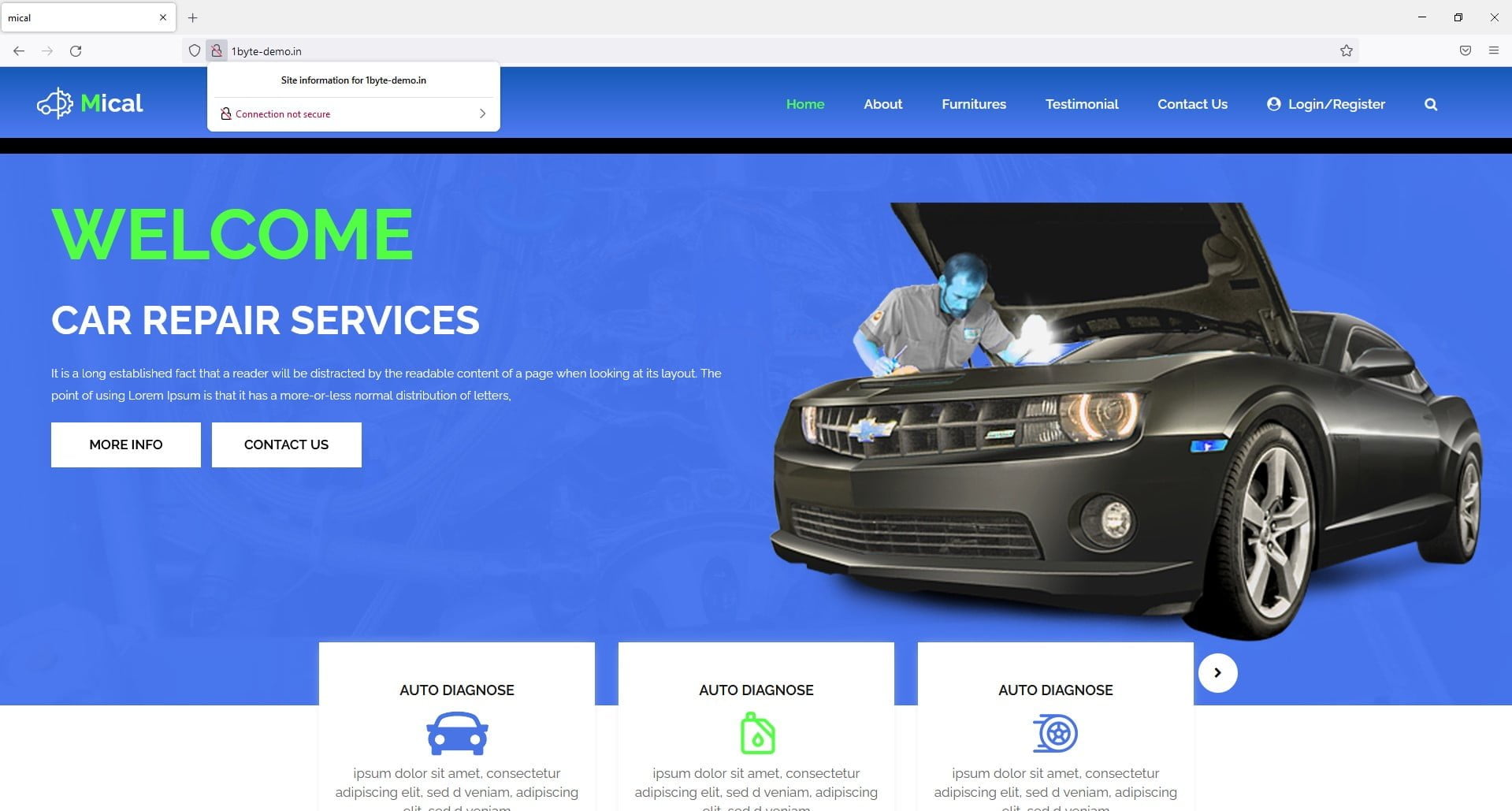 + The first step is to log in to your cPanel account, which is normally done by navigating https://domain.com: 2083
+ Or you can log in to your 1Byte's account and go to Shared Hosting then click on Cpanel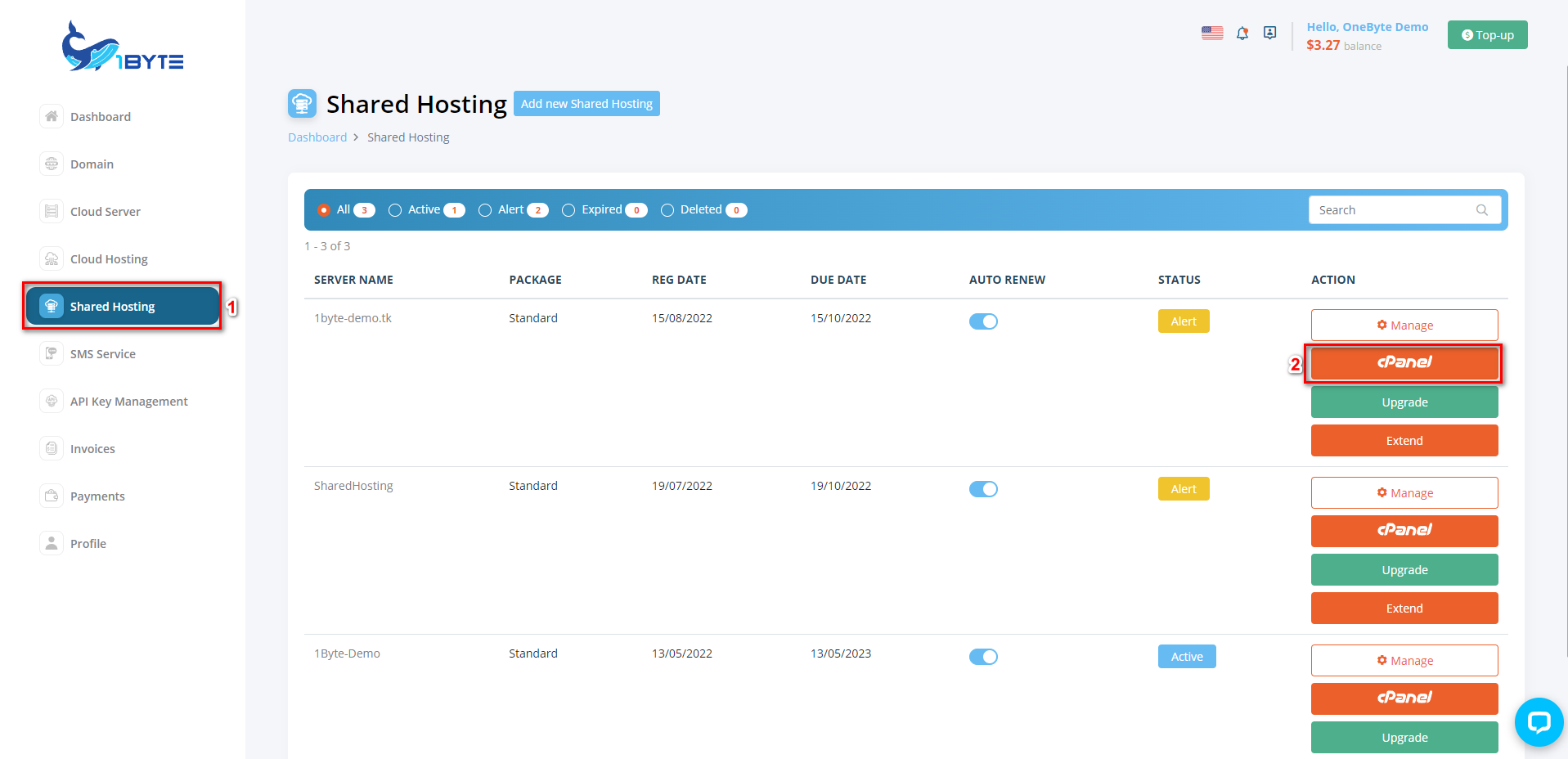 Step 3. Navigate To The SSL/TLS Manager
+ Scroll down to the Security section and click the SSL/TLS button to see your SSL/TLS Manager page.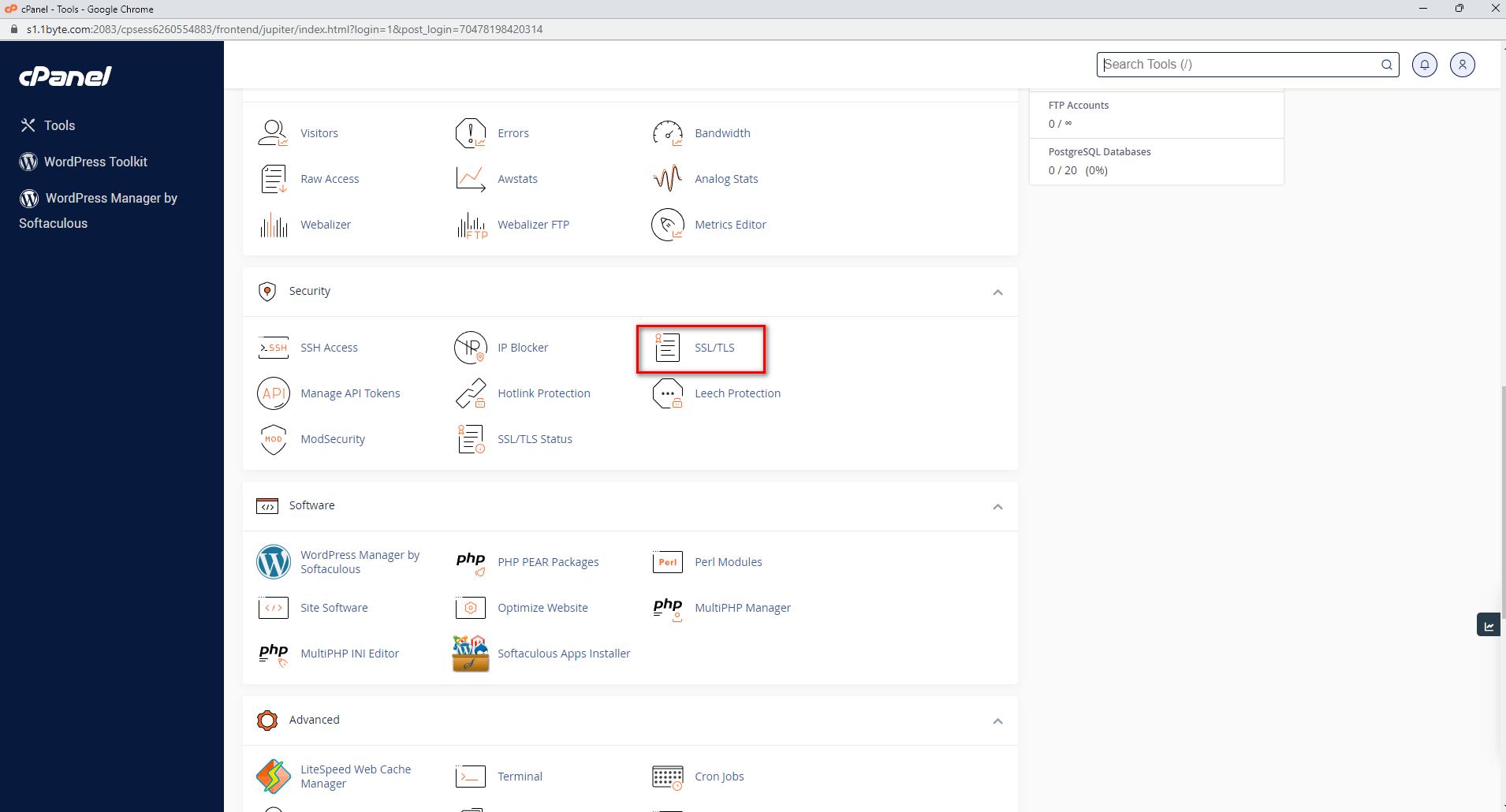 Step 4. Select "Manage SSL Sites"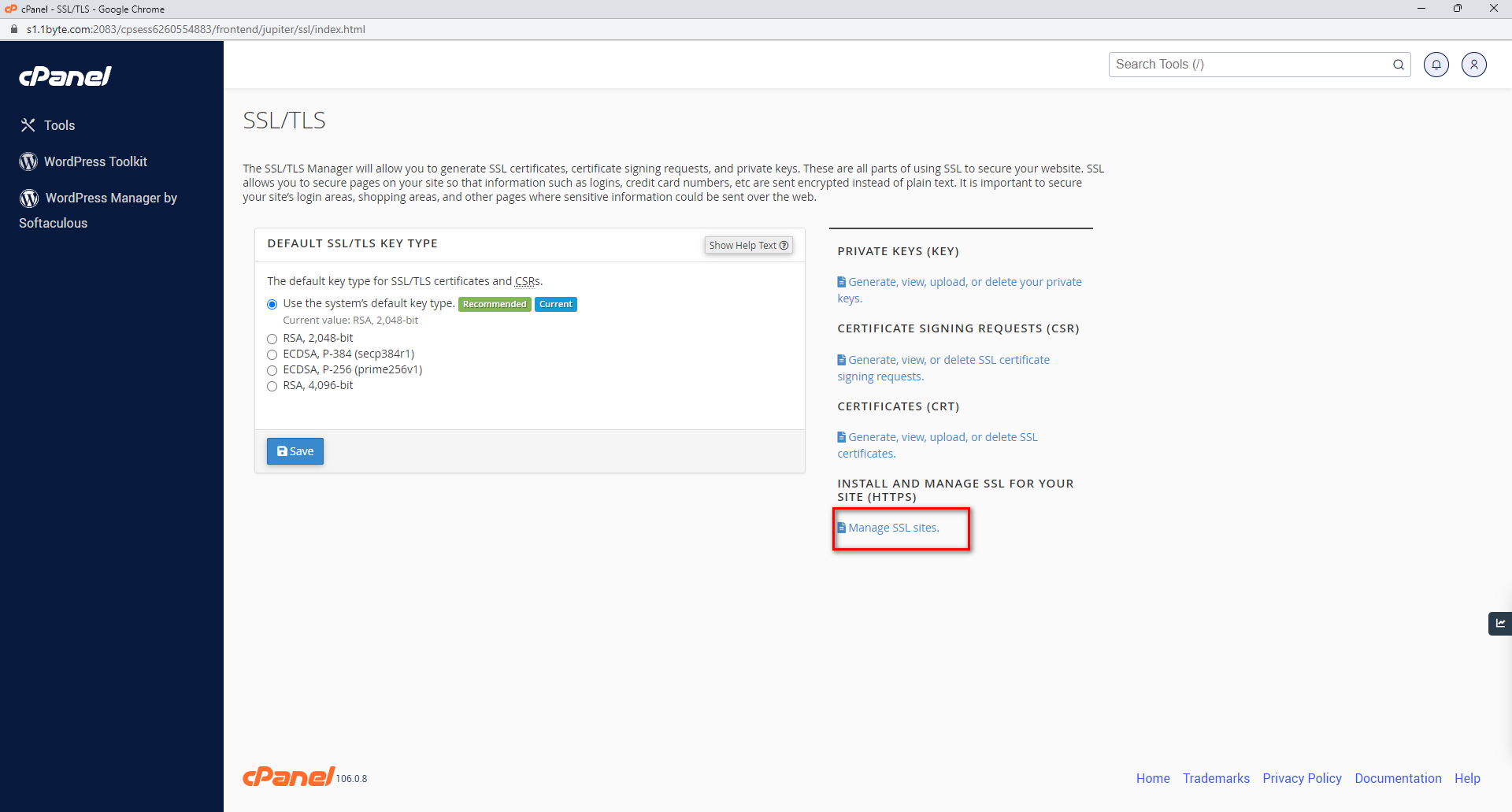 Step 5. Choose Domain And Install Certificate
+ Change the Domain drop-down to the appropriate domain name that you want to install your SSL certificate on.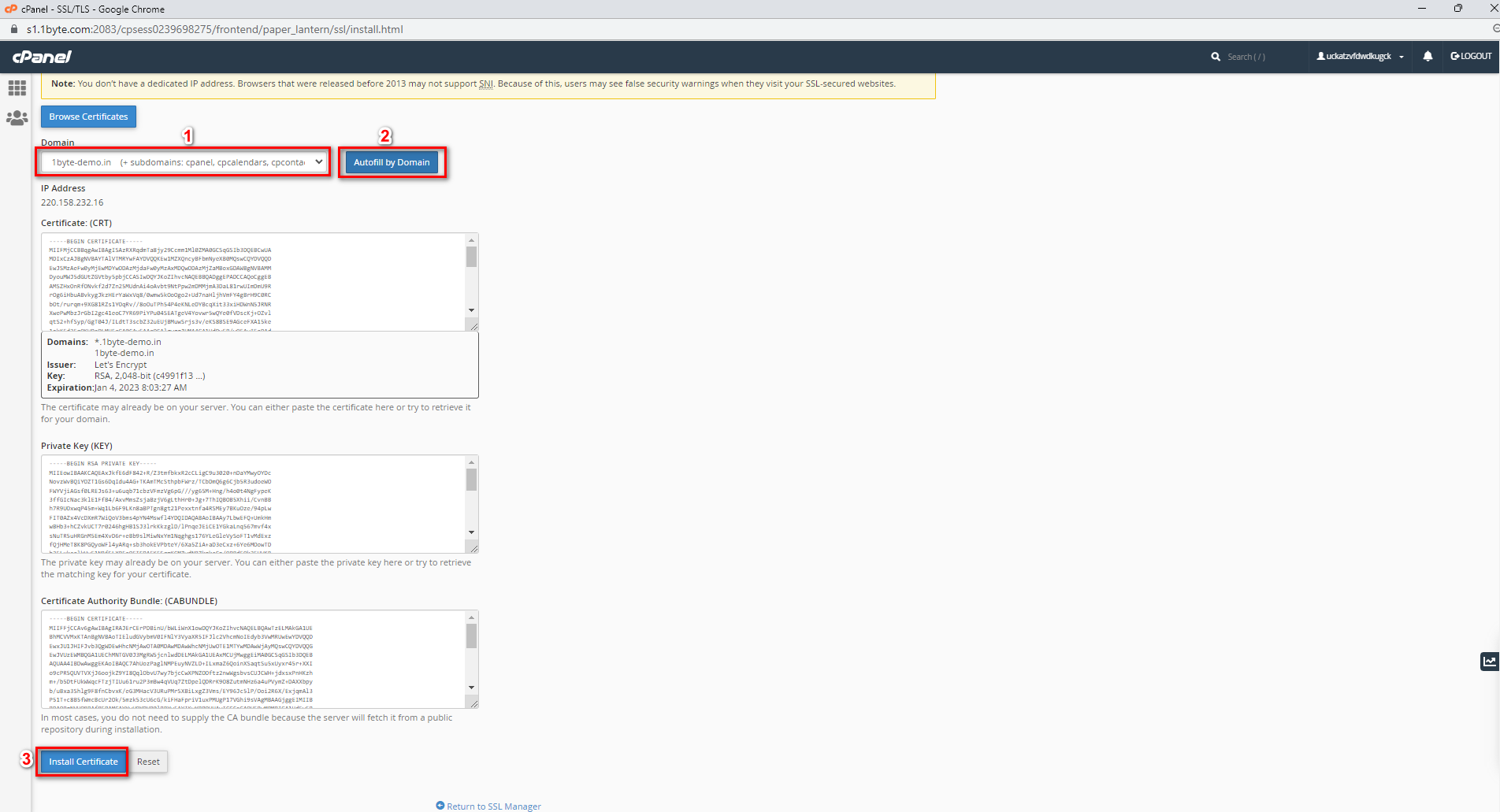 + Congratulations! Your SSL certificate has been successfully deployed! To test your work, go to https://yourdomain.tld in your browser and look at the certificate/site information to determine if HTTPS/SSL is working properly.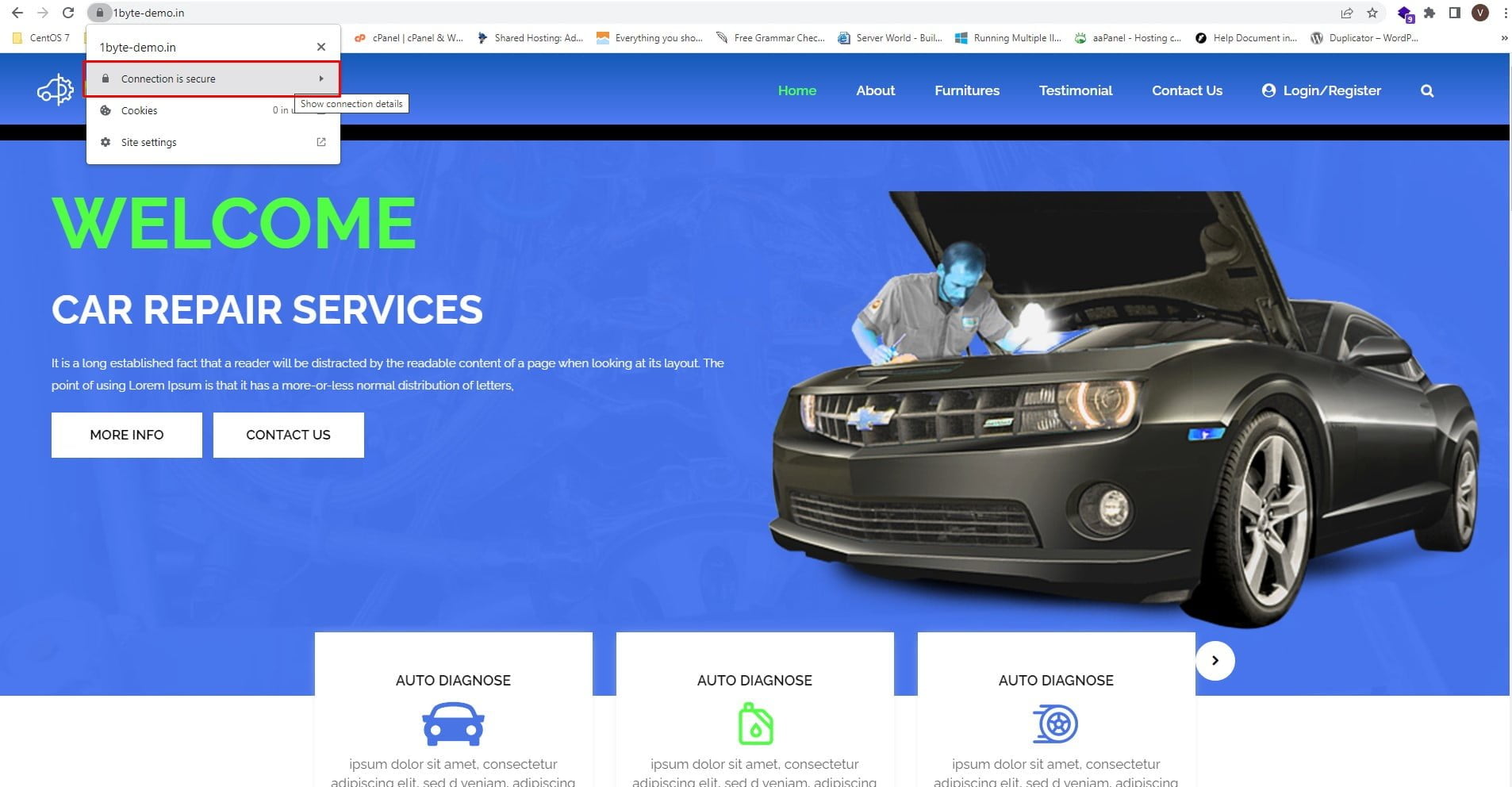 + To get the latest promotions, events. Please check out this link
+ To get the fastest answer, the FAQ Page is the best place to look for
+ Keep up with 1Byte's YouTube channel to make it simpler to comprehend
+ As always, 1Byte would bring you fresh content and exclusive deals in the future. STAY TUNED!!!