Bandwidth Feature in cPanel at Metric Category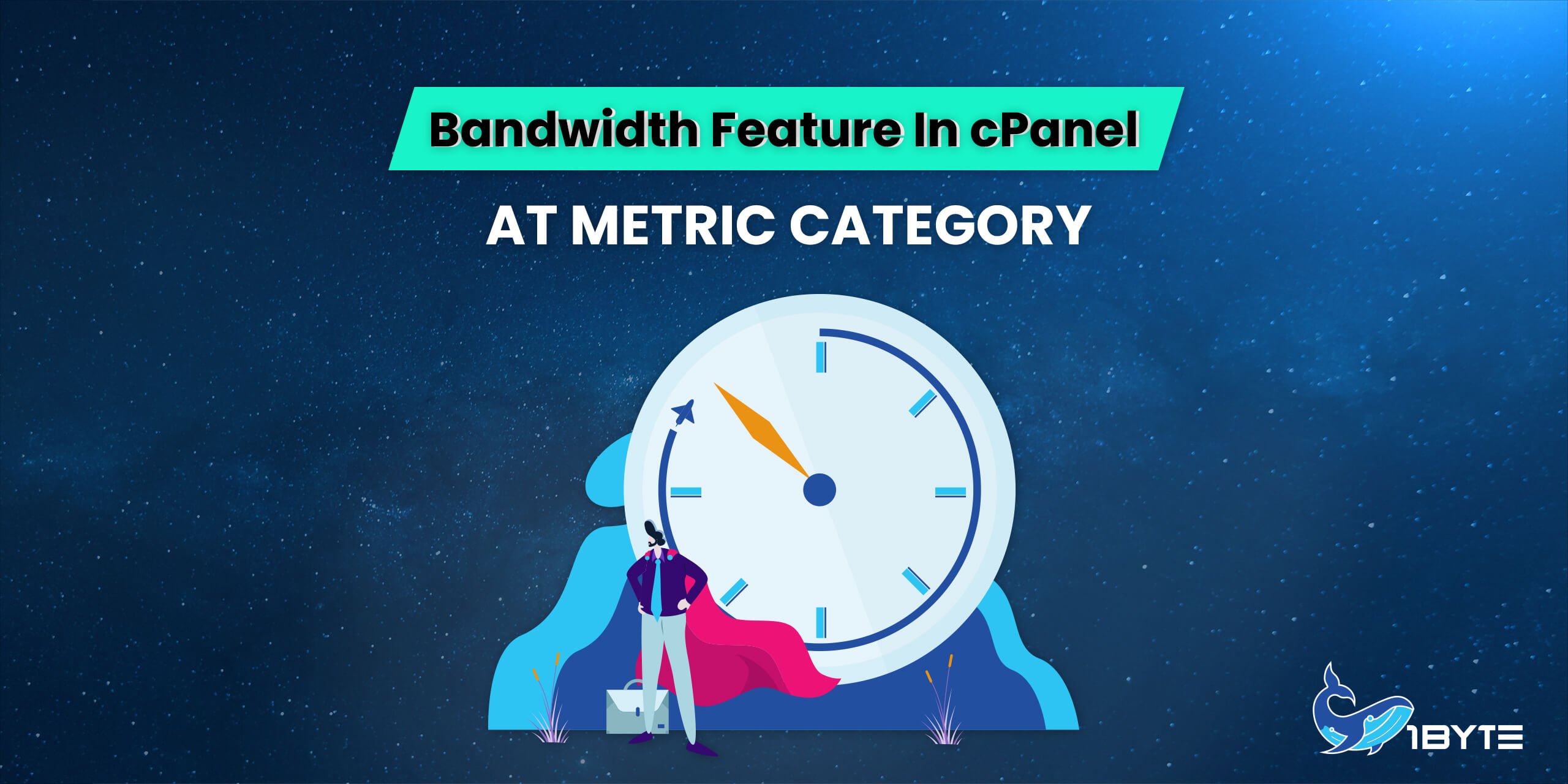 This function allows you to see the bandwidth usage for your site. It shows the current month's bandwidth usage, as well as your total bandwidth usage. This will include all HTTP (web) and POP (mail) bandwidth usage and may include FTP bandwidth usage, if your system administrator has enabled FTP bandwidth logging.
Click the Bandwidth icon and it will take you to an interface. Here, in this interface, you are provided with the monthly bandwidth transfer and represented in form of graphs. This graph is able to display the bandwidth consumed by HTTP, and FTP services. This is available in three forms – past 24 hours, past week, and past year.
Also, this representation is in the form of pie charts that is on a monthly basis. This data is beneficial to get an idea about the traffic coming into that domain.
Time zone
The interface displays the server's time zone setting as follows:
All times are in the "Asia/Jakarta" time zone
If the system detects that your browser's time zone does not match the server's time zone, the interface will contain a notice that resembles the following:
Set the time to "Asia/Jakarta" time zone and reload.
Click the link to reset the time zone and reload the interface.
non-recorded bandwidth info
The Bandwidth displays information about your website, rather than about your cPanel & WHM server. As a result, the system does not count the following processes towards your bandwidth usage or allotment:
Protocols such as file manager uploads and downloads.
Incoming mail that other servers deliver.
POP/IMAP bytes received for tasks such as polling for new emails.
SMTP (received) mail.
DNS activity.
Any user processes spawned by cron jobs that perform network activity.
How to Check Bandwidth Usage in cPanel?
The best feature is available in cPanel under Metrics > Bandwidth, where you can view the yearly, monthly, and daily bandwidth usage. This instrument measures HTTP (web) and POP bandwidth (mail). This program is so methodical that you can view historical data in a graphical format.
Conclusion
That's all for now, till then stay tuned and connected to 1Byte. Don't forget to give your valuable feedback in the comments below. Like and share us and help us get spread.