How to register domain name on 1Byte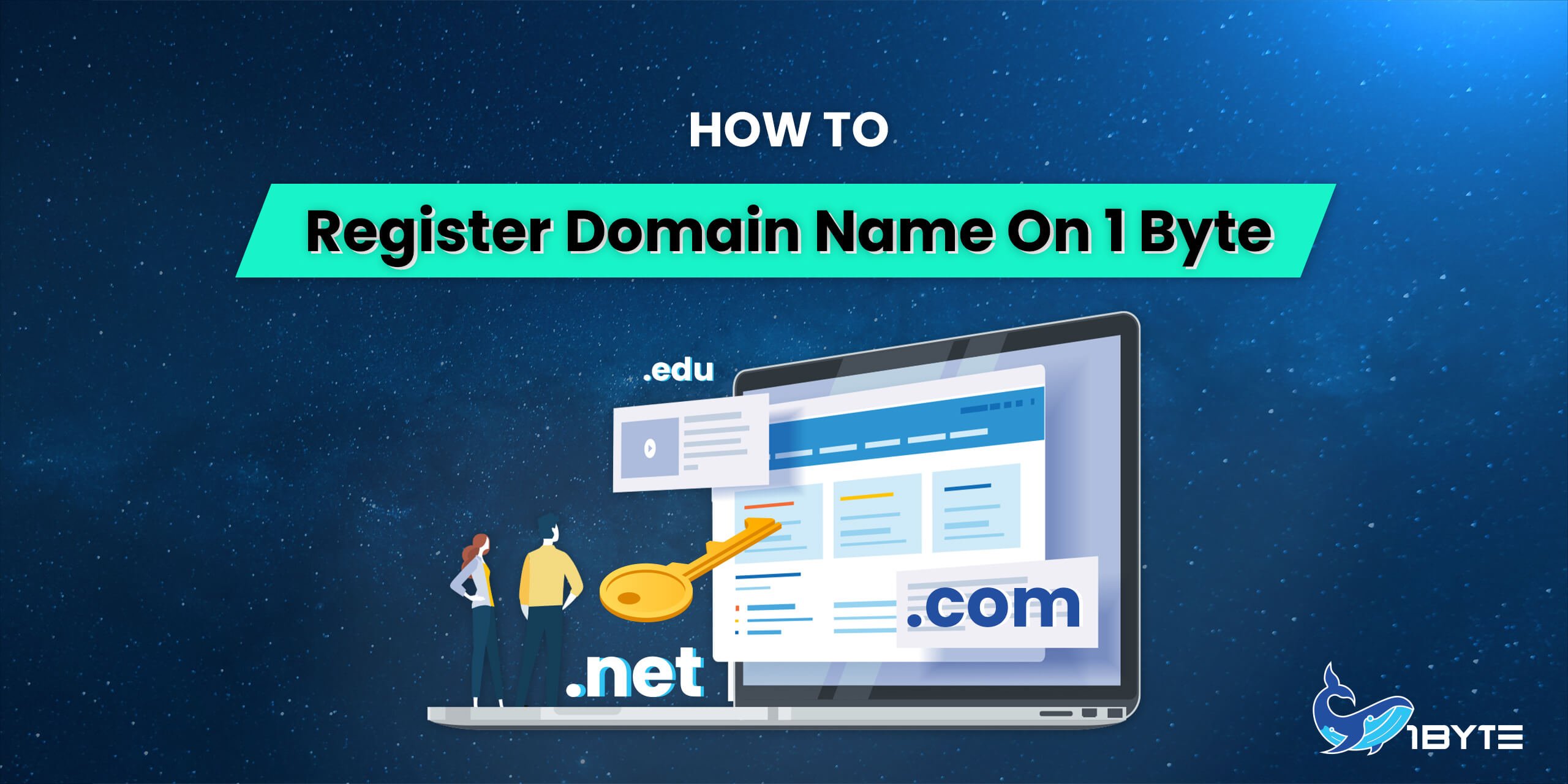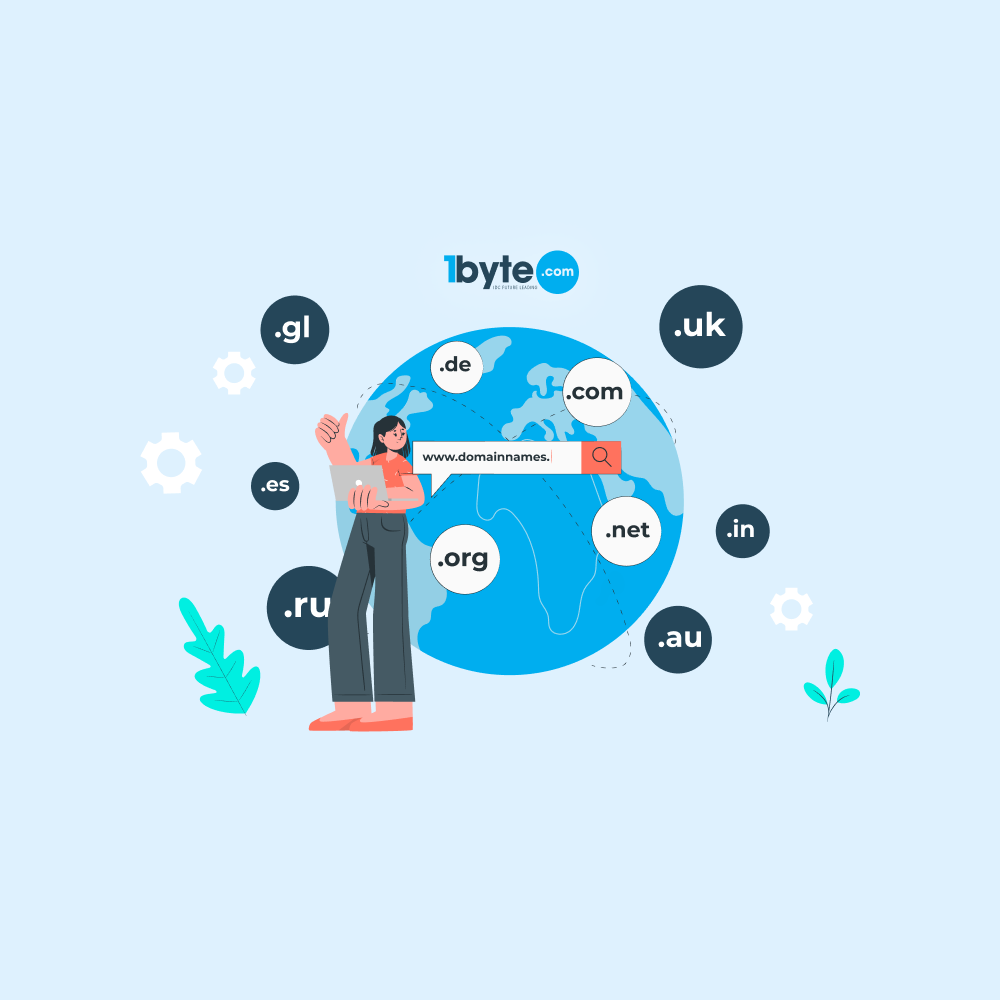 Step-by-Step to Register a Domain Name on 1Byte
2) Choose a name (domain-name) for your website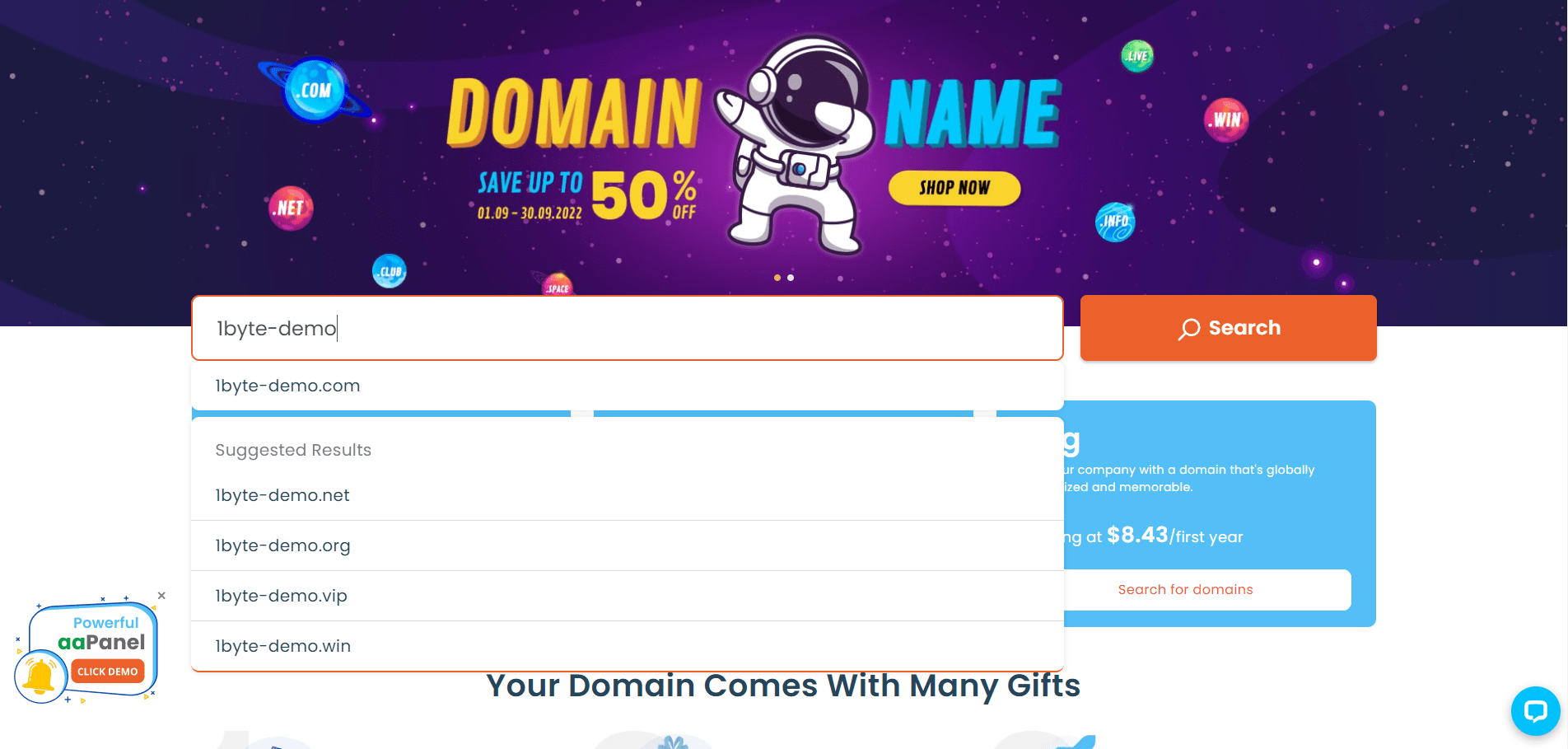 NOTE: When finding your domain name
+ Do not put "www" (world wide web) in the search box. Just type any name that you wish
+ You can type the extension of your domain name (TLD – Top Level Domain) or skip it, the system will automatically suggest the extension for you
3) Add the domain to your cart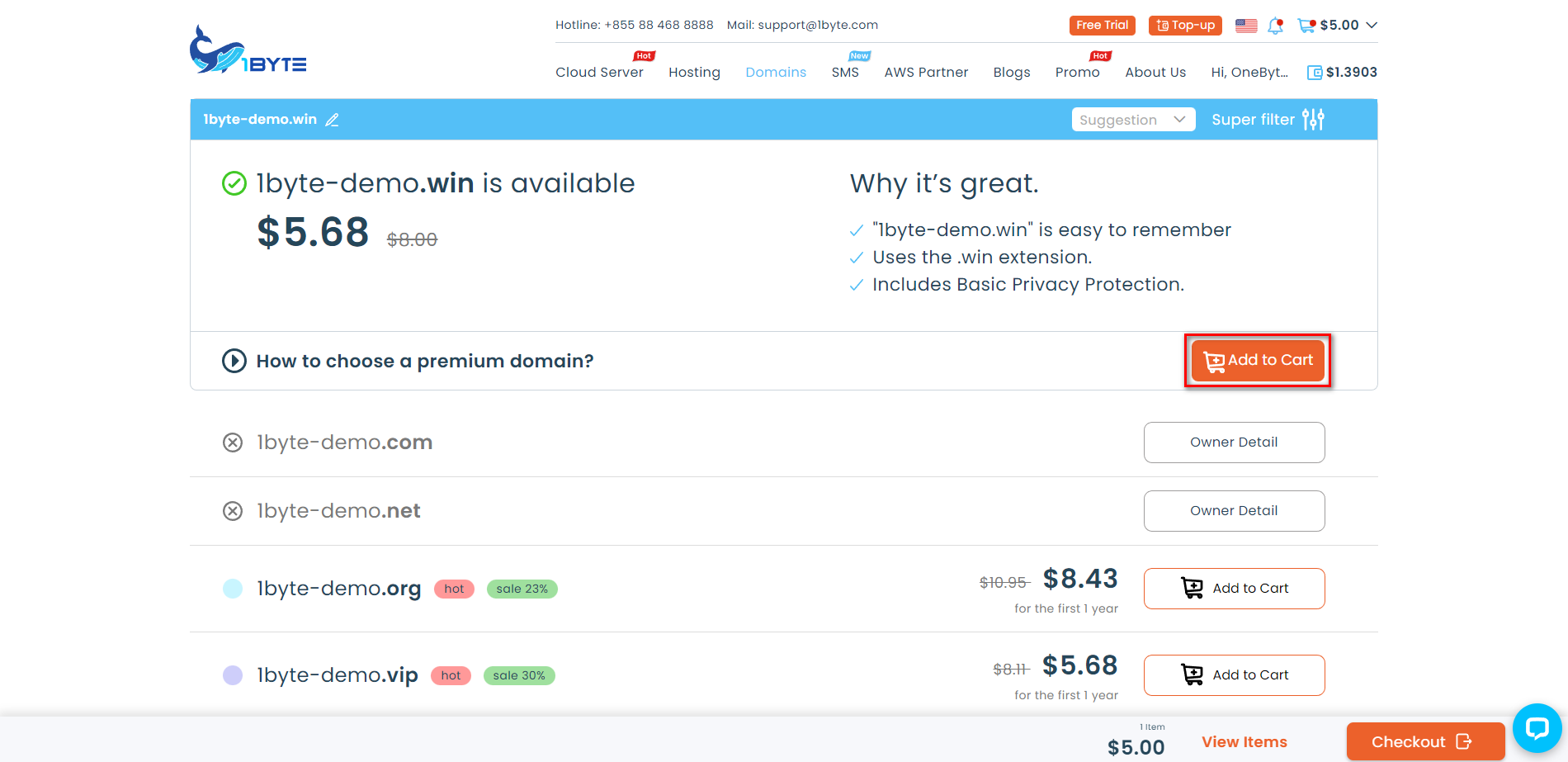 + Your domain name will be automatically added into your cart
+ To see your cart. You can click on "View Items" at the bottom-right corner or click the "cart-icon" at the top-right corner of the page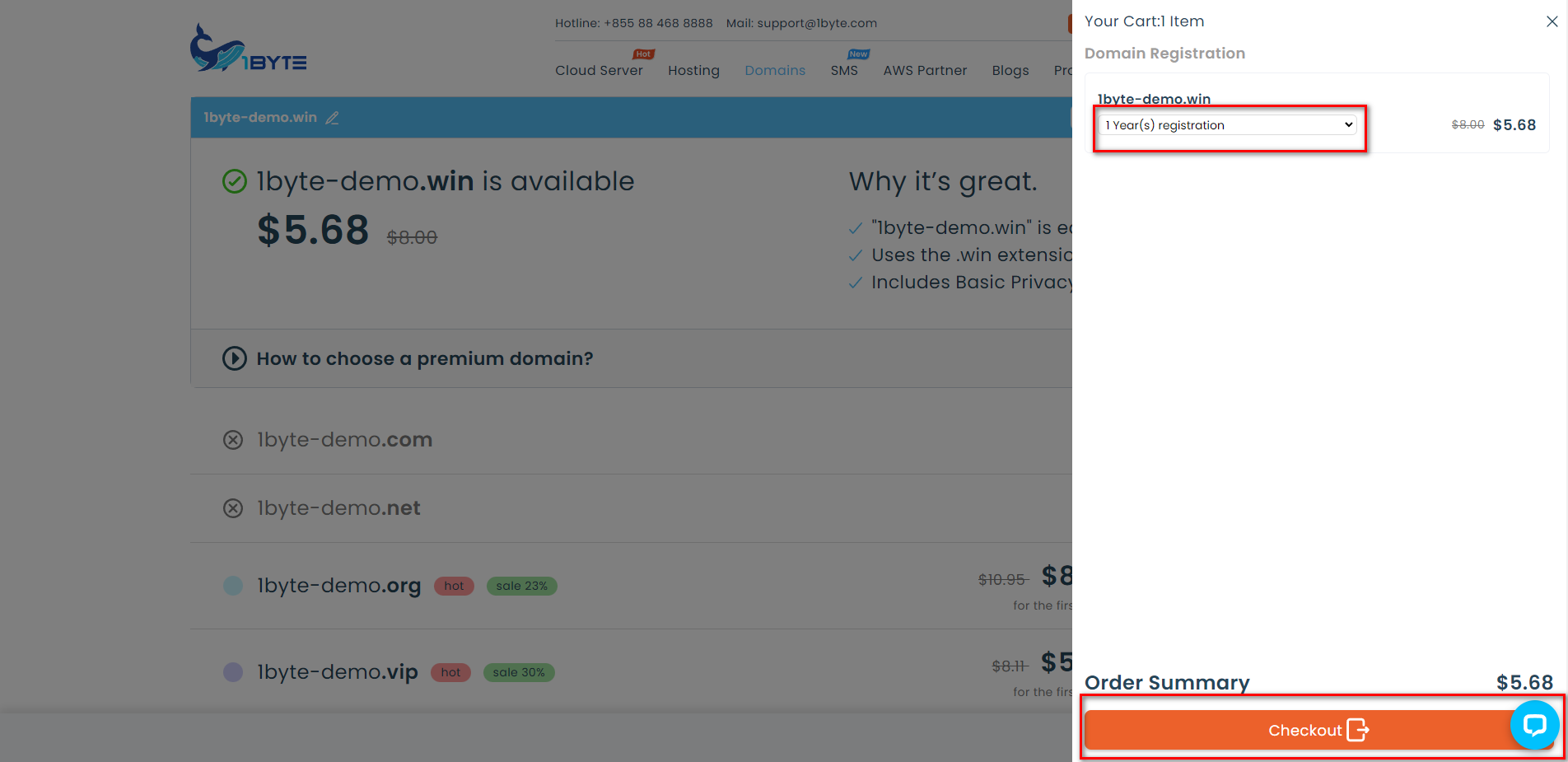 + You can extend the usage year for this domain at this step
5) Check your Inquiry again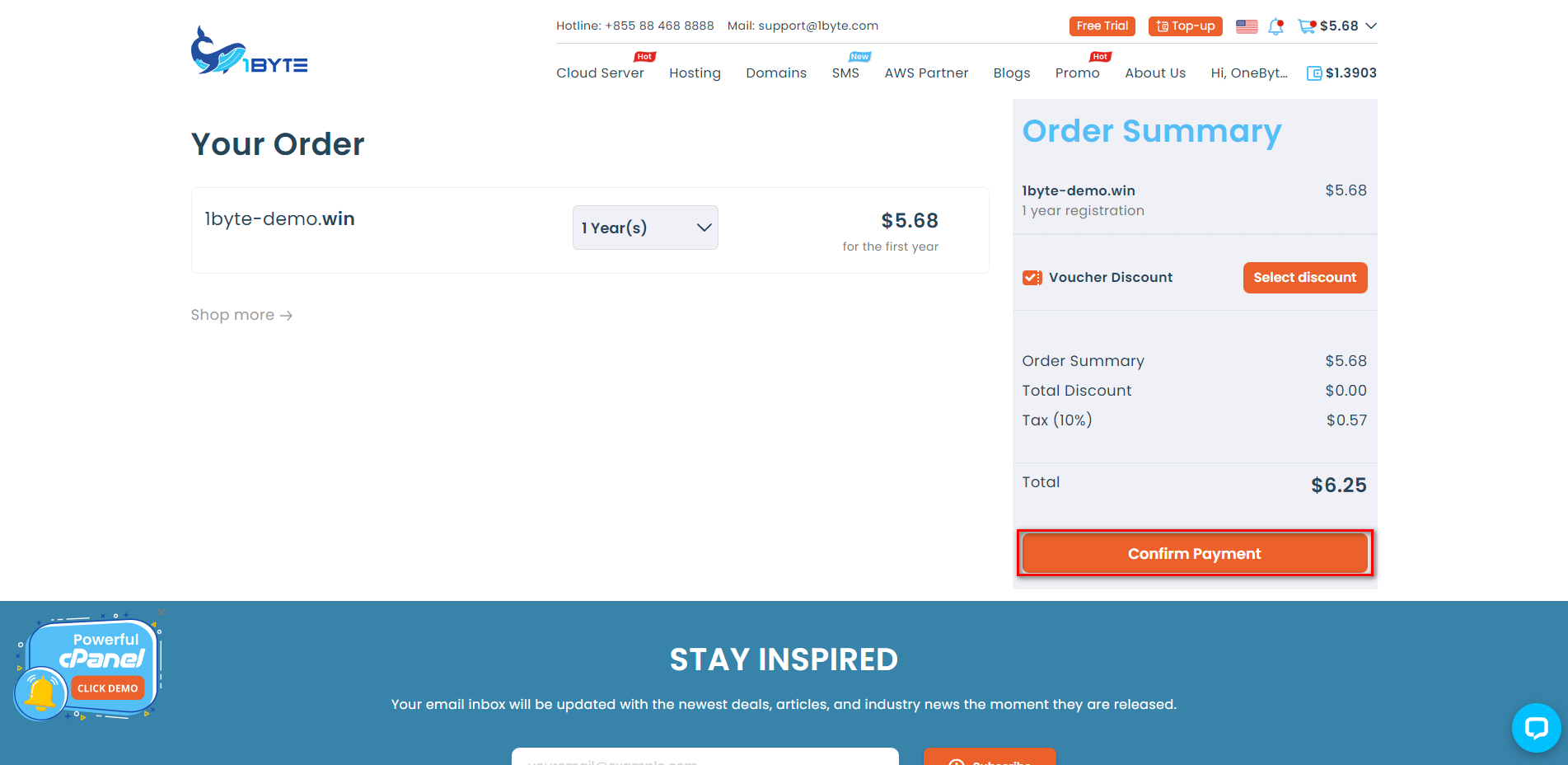 6) Choose a payment method
+ 1Byte provides many payment methods for customers such as shown on the image above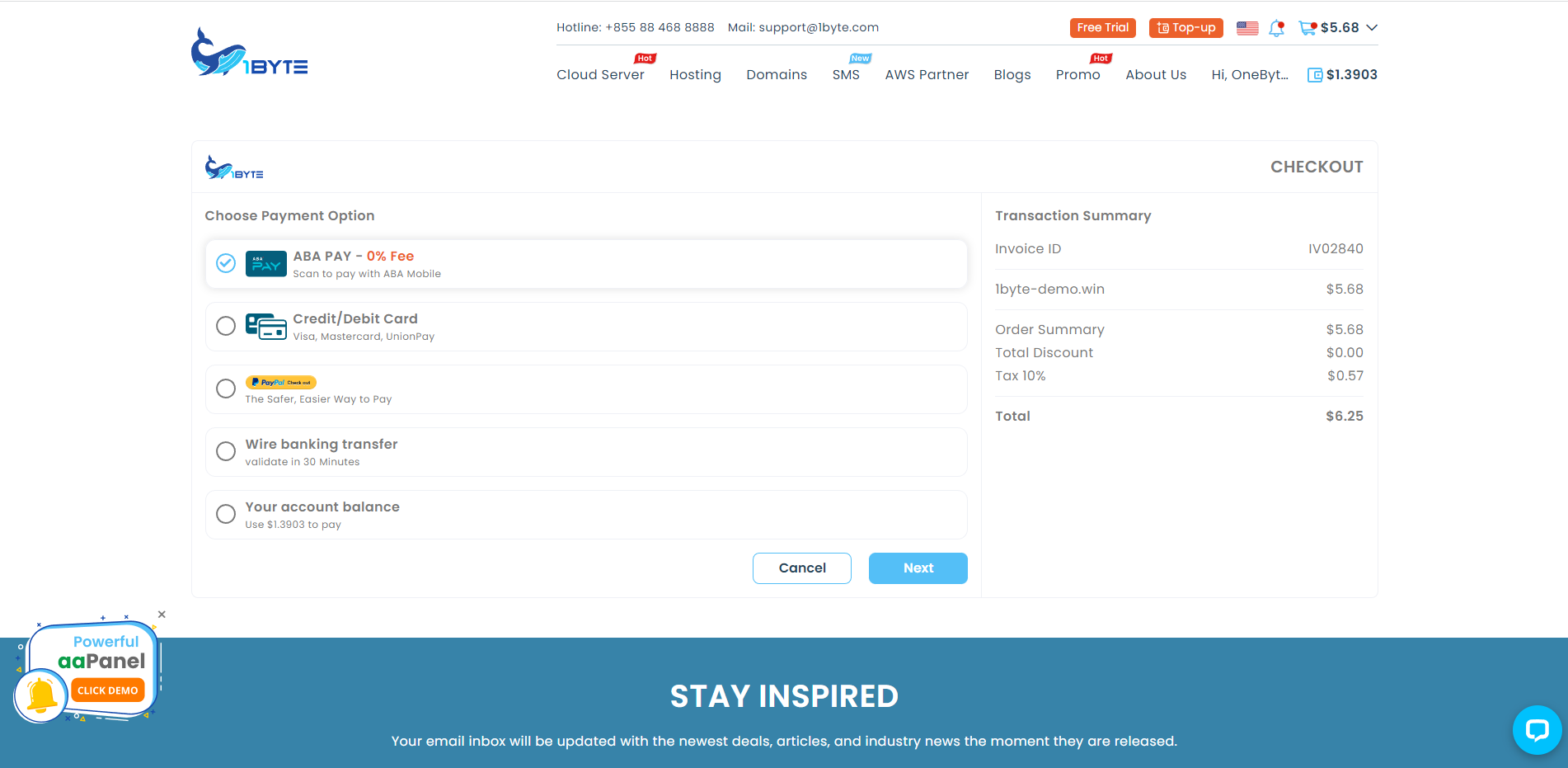 NOTE:

+ If you choose "Wire banking transfer",
You will have to wait longer than other payment methods
because 1Byte team needs to check your money come into 1Byte's account or not
+
The remaining payment methods will be processed automatically by the system. It's very quick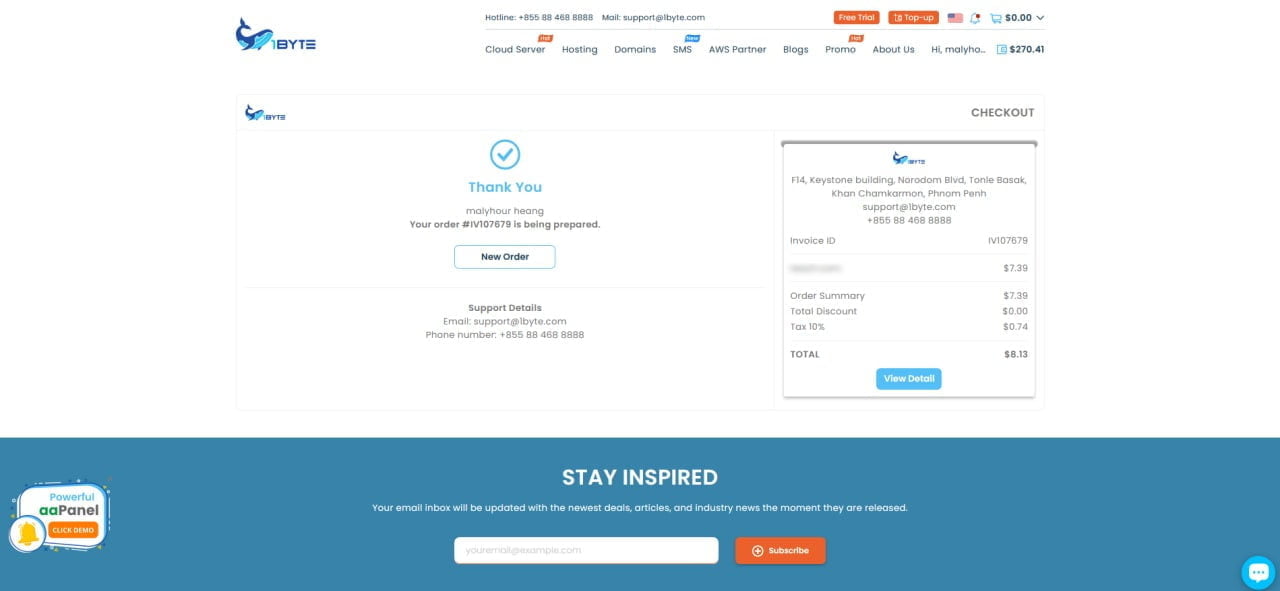 + You can click "View Detail" to check your invoice. or access to your "Dashboard" by doing as follow: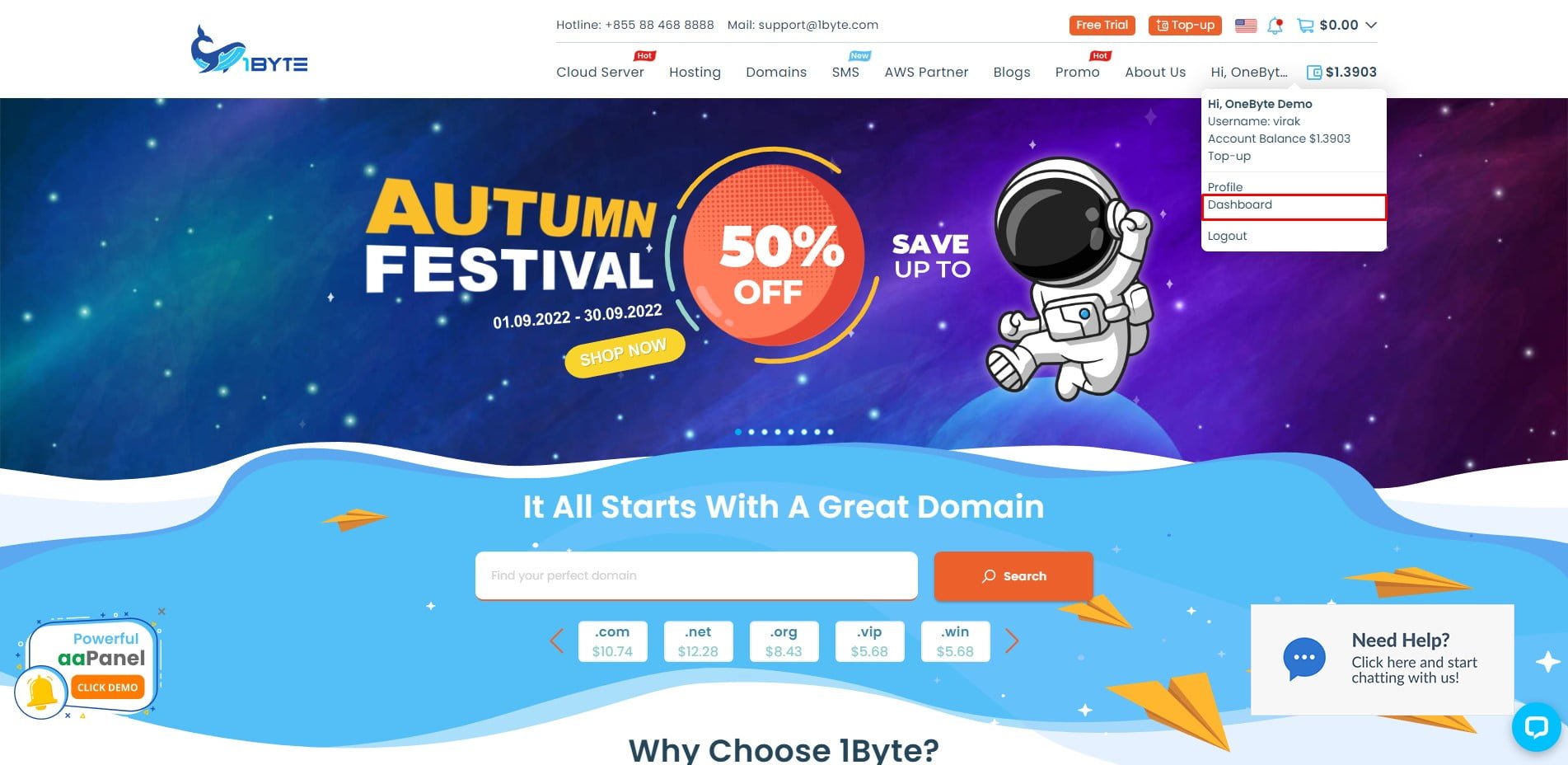 + Go to Domain Because you just made a payment for a domain name, so you can check the status of the domain name by navigating to "Domain" at menu right-bar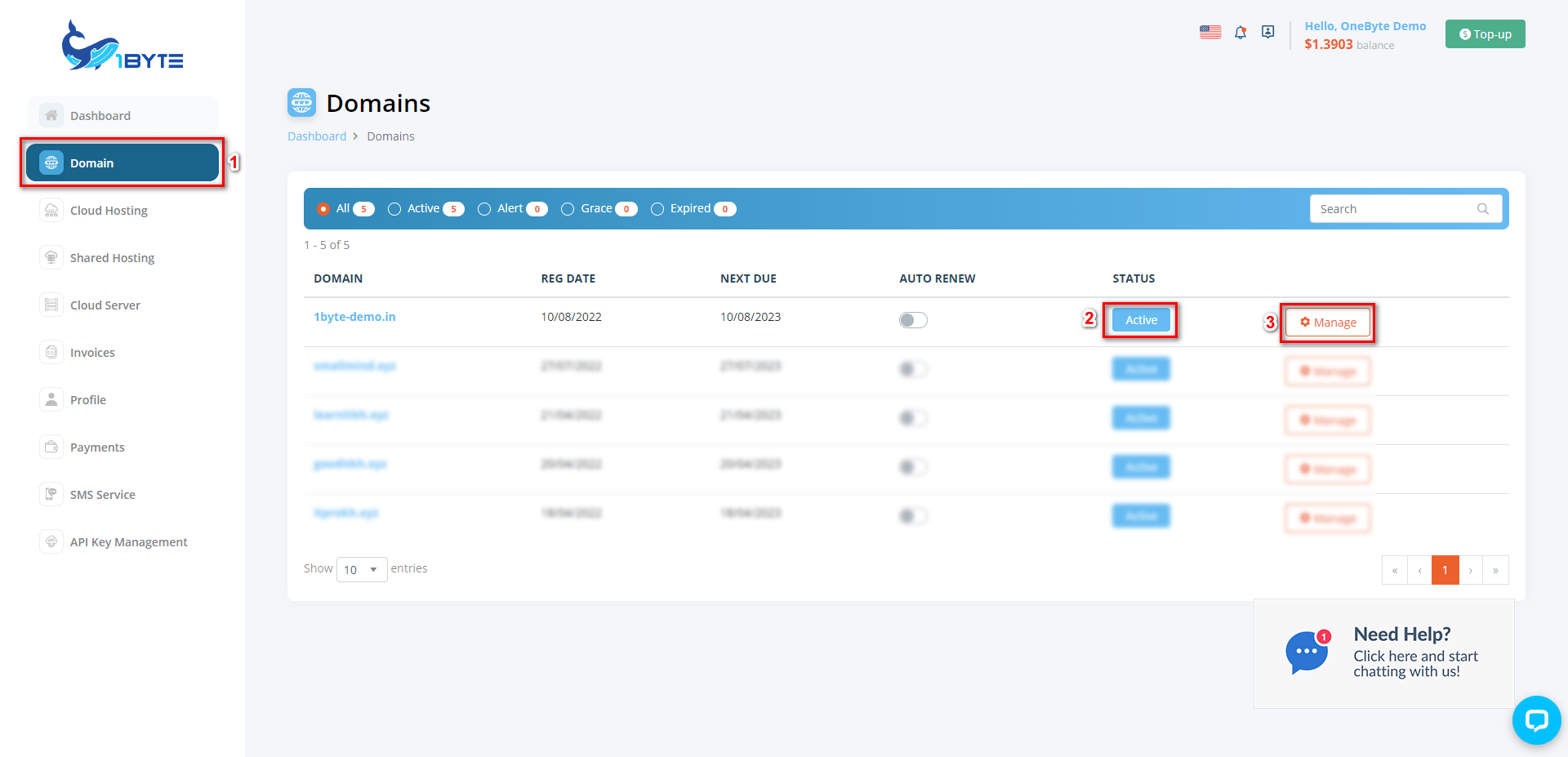 (2) Status Active → Your domain has been successfully registered and waiting to be used
(3) Manage → Is a place for you to configure domains, manage domains, …etc
+ To get the latest promotions, events. Please check out this link
+ To get the fastest answer, the FAQ Page is the best place to look for
+ Keep up with 1Byte's YouTube channel to make it simpler to comprehend
+ As always, 1Byte would bring you fresh content and exclusive deals in the future. STAY TUNED!!!