Why Should You Know About Personal Domain Contact?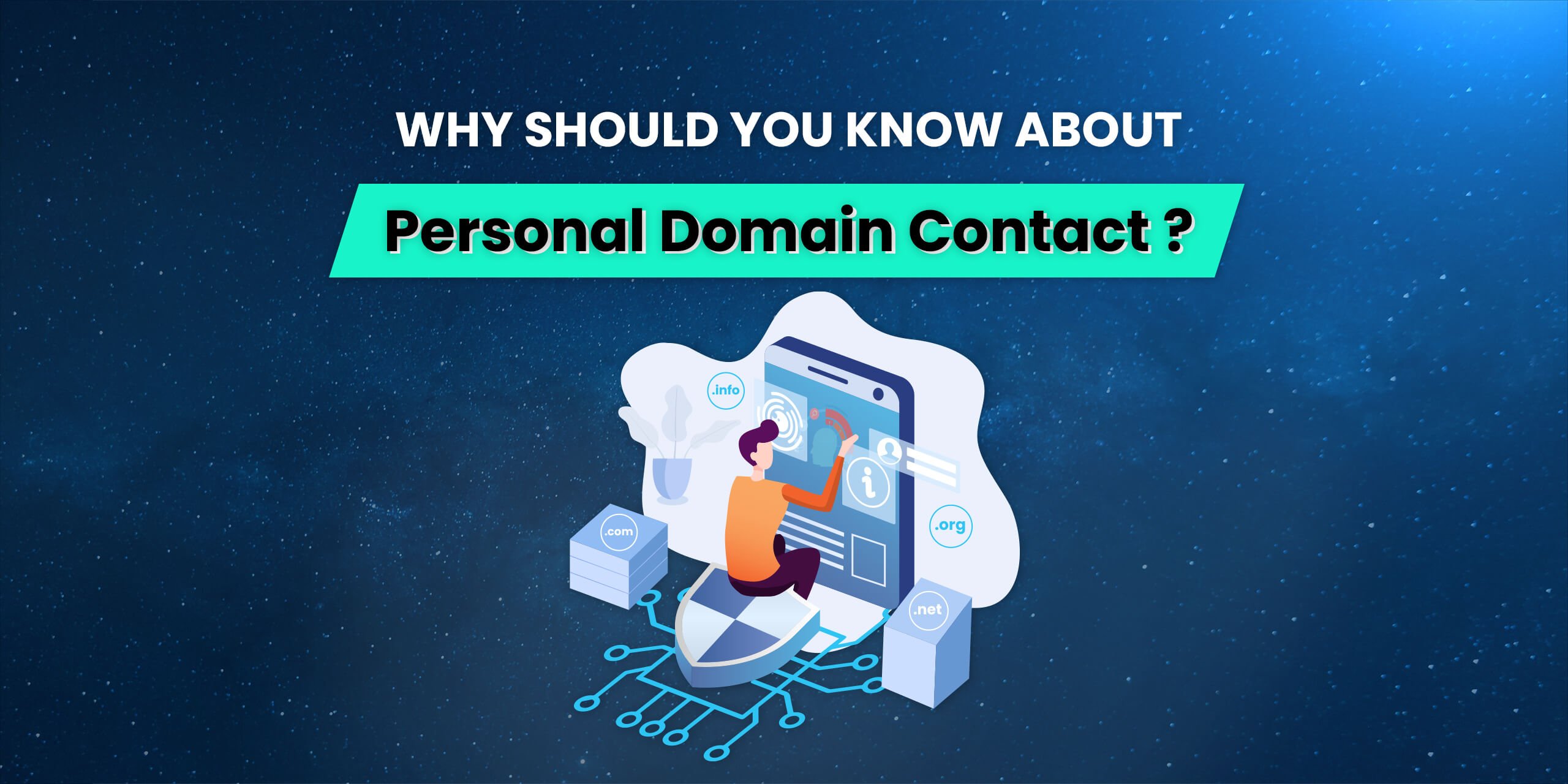 When you register a domain, you must provide and maintain up-to-date contact information for the public Whois database. The Whois database is considered the official record of registration for your domain, and the administrative contact information cited in Whois is used for all communications regarding your domain name. This is a must and required by ICANN and helps to regulate domain registration and ownership.
On the other hand, 1Byte uses the contact information in your account to notify you when there are any changes or requests for the change of your domain such as transferring your domain to a different registrar, or when your domain is approaching its expiration date.
Make sure that the information you enter for any and all of the contact types is true and accurate to the best of your knowledge. Knowingly entering false information for any contact may be caused to revoke your domain registration.
If you don't register Privacy on your domain. Your information will be visible when someone looks up your website with Whois.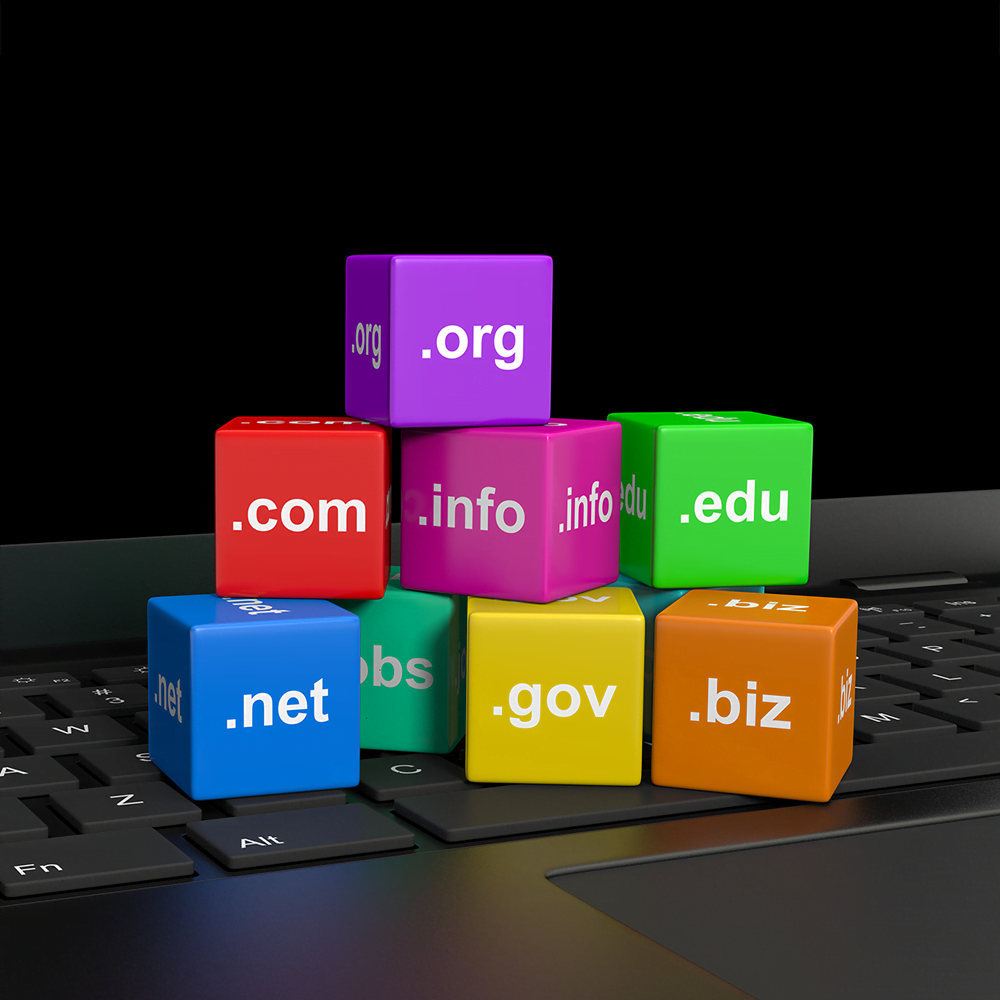 What is WhoIS?
Whois is a service that provides basic information about a registered domain, such as domain owner contact information, domain availability status, and the company with which the domain is registered (also called the Registrar). Whois also provides the registration and expiration dates of a domain as well as the nameservers the domain is using. ICANN regulations require all domain Registrants to keep their contact details valid and up-to-date to help prevent fraud and identity theft. You can find more information about Whois on this page.
What is Domain Privacy?
Domain Privacy is a Whois protection service provided by the Withheld for Privacy company. It prevents people from seeing your name, address, phone number, and email when they do a Whois search on your domain. It puts its address information to the public Whois instead of yours to protect you from potential spam and even identity theft.
How does it work?
If someone were to look up your domain name, they will see anonymous domain registration information just like in the example below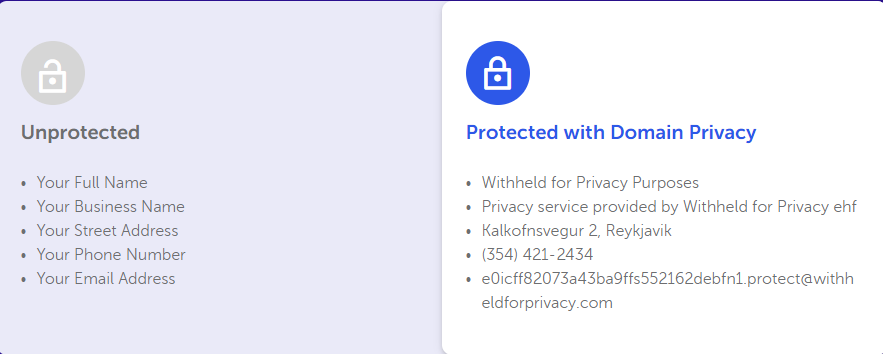 The Choice IS YOURS
If you are concerned about your website security as well as your identity then you should go for Domain Privacy protection.
Domain Validation Certificates:
Whois email addresses can be used to find an approval email for certificates of this type. A certificate can be accepted via generic email addresses if the Whois information does not contain any administrator email addresses required for validation:
admin@example.com
administrator@example.com
Any additional information should be accurate and valid because it can be verified, especially if Comodo has the certificate set up for a manual inspection (brand validation) (now Sectigo).