6 Reasons Why You Need Domain Privacy Protection
Domain privacy protection is a vital aspect of online security. When you register a domain name, your personal information is made public. This can be a huge security risk, especially if you are using your domain for business purposes. In this article, we will discuss six reasons why you need domain privacy protection.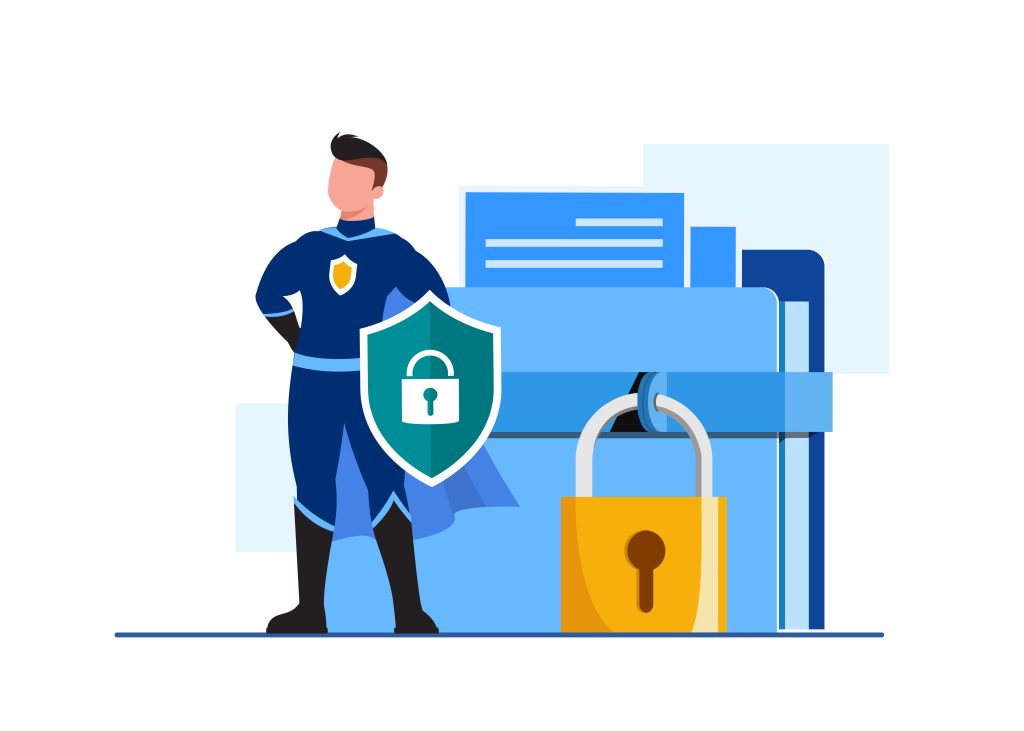 What Is Full Domain Privacy and Protection?
Full domain privacy and protection is a service that helps to keep your personal information and contact details private. When you register a domain name, your personal information is typically made available to the public. This can include your name, address, and phone number. However, with full domain privacy and protection, your personal information is hidden from view. This can help to prevent identity theft, spamming, and other malicious activity. In addition, full domain privacy and protection can also help to improve your website's security. By keeping your personal information private, you can help to ensure that only authorized people have access to it. as a result, full domain privacy and protection can provide a number of benefits for both individuals and businesses.
6 Reasons to Sign Up for Domain Privacy Protection
It's no secret that domain privacy protection is important. By signing up for domain privacy protection, you can help to keep your personal information safe from identity thieves, hackers, and other online criminals. Here are six more reasons to sign up for domain privacy protection:
Personal information protection
To ensure your business information isn't available through the Whois system, register your domain confidentially. Privacy protection will make it harder for hackers to gain access to your company address, phone numbers and other details.
Scam and spam calls and emails
Phishing is a common threat to businesses. Hackers try to trick your employees into opening fake emails, which could lead to the loss of sensitive data. To protect your employees and customers, don't share your contact information publicly. You can also block unwanted solicitation calls and emails.
Selling of personal information
Online privacy is an important part of internet security. It is the first step to protecting your company from cyber criminals and third-party companies who want to steal your information. With domain privacy protection, you will be able to block unwanted emails and phone calls from marketers and solicitors.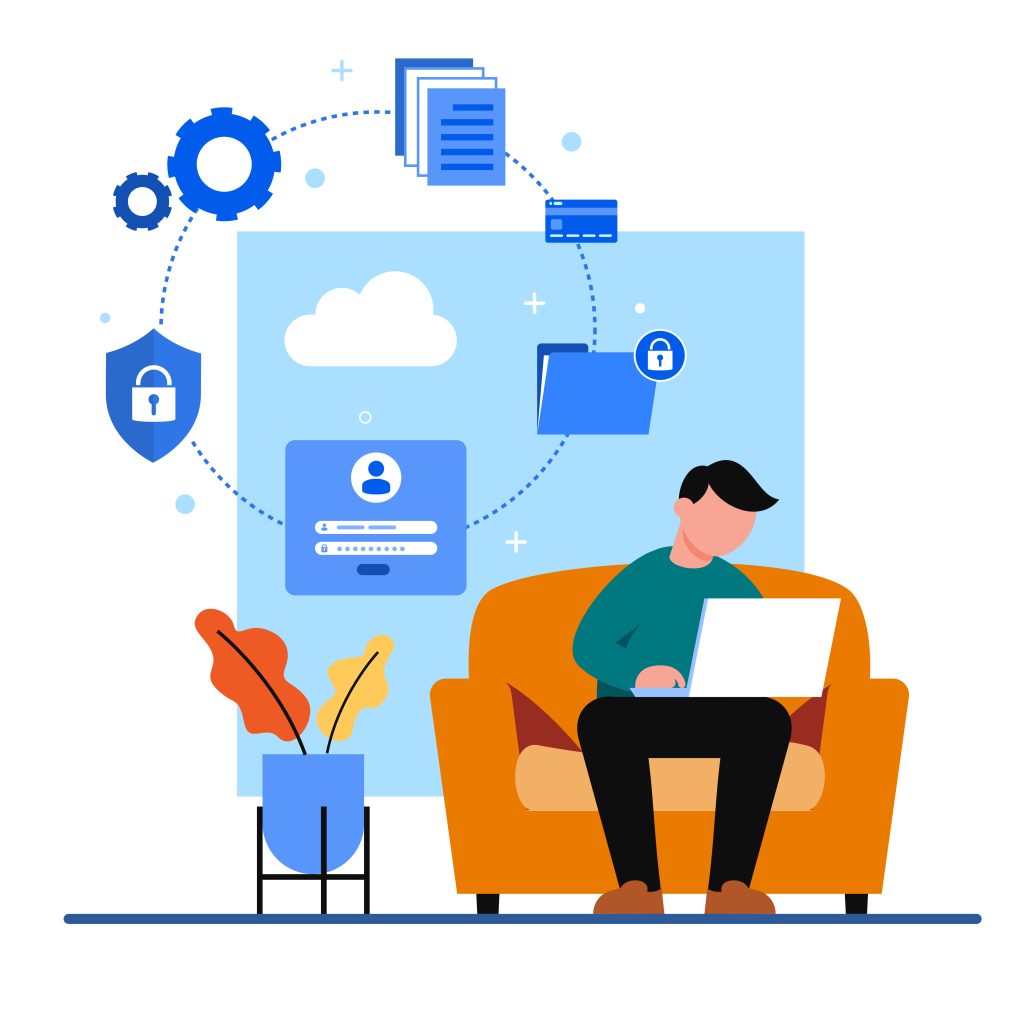 Potential for competitive insights
Beware! Your domain name can help your competitors. They can use it to get information about you, your operations, and your business as a whole. They can also use it against you by trying to counter your unique advantages.
Unwanted internet traffic
While some companies welcome any and all website visitors, others are happy to welcome only certain types of individuals. These are customers who will give you the best experience possible. Others, however, will do more harm than good. These are the ones that hackers and stalkers want to gain access to. They have no business on your website and are only there to cause harm to your company's private data.
You can't register a domain without providing authentic information
You might be wondering if there is an alternative to registering a domain with fake data. All of the information you provide is verified. However, this is a must for business owners to win the respect and trust of consumers from the start. You cannot afford to look fake in front of consumers.
FAQs
Can Everyone See My Information?
When it comes to information security, it all depends on your privacy protection function. Only people you allow will be able to view your information if your domain has already included privacy protection. When your website has this feature, your domain becomes a part of the WHOIS global directory, which makes all of the registered information for your domain publicly accessible, when you register it on the internet.
How Does Protection Privacy Work?
Domain privacy is a critical aspect of any domain name purchase. If you do not protect your domain with privacy, anyone can see your personal information, which is listed in the WHOIS directory. When you buy the privacy protection service, you are not only securing your registration in the WHOIS directory, but also ensuring that your personal information is not accessible to third parties.
How Much Does Domain Privacy Protection Protect Site Owners?
If a website or app is not secure and private, then personal information is available to the public. Some people don't care about their private information being available on the internet, but they should.
How Much Does WHOIS Protection Cost?
There's an easy, affordable way to reduce your risk of identity theft when you register a domain name. It's called domain privacy protection, and it's just a few dollars a year. Domain registrars and hosting companies offer it as an extra feature, and it's something you should definitely consider adding.
How Do I Get Domain Privacy Protection?
If you're here, you're probably wondering, "Can I afford domain privacy protection — and should I have it?" We can answer both questions with a yes. By calling your domain registrar or hosting provider, you can find out if you have it already. If you don't, get it as soon as possible, because it will protect your business from identity theft and other cyber threats. Here are 2 ways to get domain privacy protection:
Option 1: When you register a new domain, buy domain ownership protection. This is a great time to do it — you might as well get it from the start.
Option 2: If your domain name is not private, you can add it at any time. To do so, contact your domain registrar or hosting provider and purchase it today.
Conclusion
If you're like most people, you probably don't think too much about your domain privacy protection settings. But the fact is, if you're not using them, you could be putting yourself and your business at risk. Here are six reasons why you need to start using domain privacy protection today. 1Byte provides world-class cPanel hosting services that include free domain privacy protection for all domains registered with us – so there's no excuse not to protect yourself and your business online. Give us a try today!