Oracle Cloud Pricing: The Complete Guide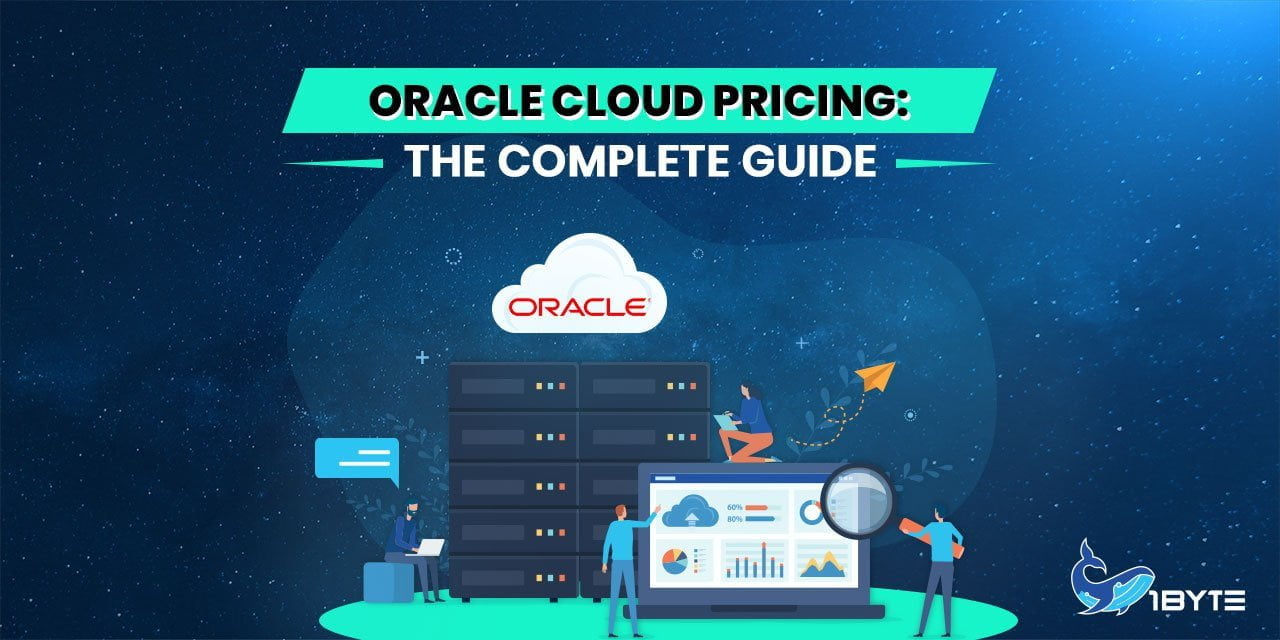 Amazon Web Services (AWS), Microsoft Azure, and Google Cloud are three big names that come to mind when you think about a new cloud provider. If you are a developer, you may be also thinking about using a cloud platform like DigitalOcean or Linode that is made for developers. But we were wondering if you knew that there is a (relatively new) player in the cloud game. Oracle Cloud Infrastructure (OCI) is a cloud computing service that was made by, you guessed it, Oracle. They created it to stake their claim in the market for cloud services, which is growing quickly. Are you now wondering about Oracle Cloud's pricing?
In this article, we'll look at how much Oracle Cloud charges for each of its different services and talk about the company's strengths and how it works as a business.
What is Oracle Cloud?
Oracle showed off their public cloud solution for the first time in 2011. Since then, the company has been working hard to make new versions and make the first release work better. Infrastructure as a Service (IaaS), Platform as a Service (PaaS), and Software as a Service (SaaS) solutions from the Oracle Cloud are mostly for customers who already use Oracle software. All of these three kinds of services are available through the Oracle Cloud.
Now, let us take a look closer at their history.
The Foundations
As was already said, Oracle's cloud products were first shown to the public in 2011. Oracle Cloud Infrastructure was first shown to the public in 2016. It was called Oracle Bare Metal Cloud Services at the time. But just a few years later, the product was changed and relaunched as Oracle Cloud Infrastructure.
Oracle Cloud has only been around for a relatively short period of time, but it already has a comprehensive portfolio. Some of these services include compute, storage, networking, governance, database management, load balancing, and edge services. Their expansion is not limited to the provision of services; rather, they have assured that such services are readily available. Oracle Cloud's goal is to provide closeness, compliance with data sovereignty laws, and protection from natural disasters for every country at great pricing ranges.
The Reach
In 2016, Oracle bought Dyn, a company that built infrastructure for the internet. On May 16, 2018, Oracle announced that it had finished buying DataScience.com, a privately held cloud workspace platform for data science projects and workloads. In April 2020, Oracle took over as the cloud infrastructure provider for the online and video meeting platform Zoom. Nissan announced that it would move its high-performance computing (HPC) workloads to Oracle Cloud in the same month. These work loads are used to model the effects of a car design on its structure. In 2021, Xerox and Oracle Cloud said they would work together. Under the terms of the deal, Xerox's business incubator would use Oracle's cloud-computing services.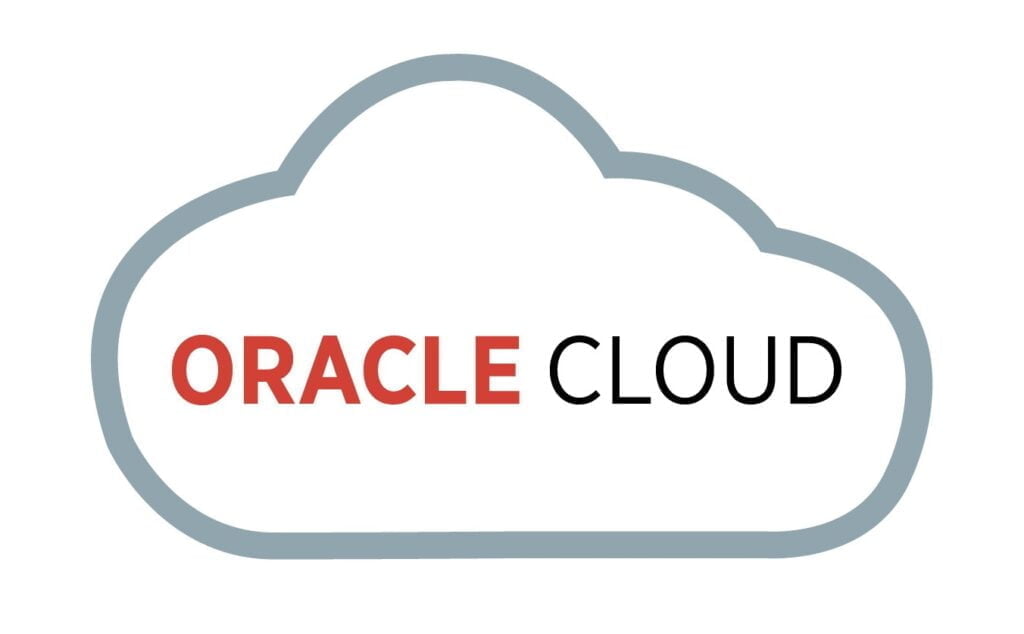 As of March 2022, Oracle Cloud is available in 37 regions around the world, including North America, South America, the United Kingdom, the European Union, the Middle East, Africa, India, Australia, Korea, and Japan. Oracle Cloud is available as a public cloud with Oracle-managed regions, as an Oracle-managed government cloud in the United States and the United Kingdom (with FedRAMP High and DISA SRG IL5 compliance), and as a "private cloud" or "hybrid cloud" with an Oracle-managed database-only service or full-service dedicated region, which Oracle calls "Cloud at Customer."
The Competitive Advantages
When it comes to fully managed MySQL, PostgreSQL, and RedisTM deployments at ScaleGrid, Oracle Cloud Infrastructure's pricing is, on average, 48% lower than Amazon Web Services (AWS), Microsoft Azure, or Google Cloud for standalone deployments. This is almost half of the total price. Oracle Cloud's prices for MySQL, PostgreSQL, and RedisTM at ScaleGrid are, on average, 32.4% less than those of AWS and Azure and 40.1% less than those of Google Cloud. These results show that high availability replica set setups can save a lot of money. Oracle Cloud is a great choice because it has high-quality infrastructure, services, and partners for businesses of all sizes.
Oracle Cloud saw a chance to make their cloud different from how other clouds were first made. It focuses on supporting web and "scale out" cloud native apps. The other types of software that most businesses have are enterprise applications. They use relational databases, technical applications, and departmental applications. The first two have often needed changes or even rewrites to work in the cloud. The third, on the other hand, has usually been replaced by other SaaS options. Oracle has spent a lot of money building infrastructure services from the ground up in order to make it easier for its clients to run all five types of apps. On top of Oracle Cloud Infrastructure, Oracle also has a huge number of cloud applications (SaaS) that can be changed to fit the needs of almost any industry or department.
To give you a better summary, we will talk about their main strengths in specific details.
1. Superior Performance
Oracle Cloud Infrastructure was made for databases to perform at a high level all the time, making their pricing even more attractive. This includes raw processing done by CPUs or GPUs, millions of storage IOPS, and GB/s of throughput. Stateful connections to data stores are another part of the Oracle Cloud Infrastructure.
Even though latency is low, non-blocking networks make sure that each resource gets the same high level of performance. Oracle Cloud Infrastructure uses the latest computing, graphics processing unit (GPU), networking, and storage technology, such as NVMe solid-state drives (SSD). For example, Open Compute Initiative (OCI) offers bare-metal instances that come with 51.2 terabytes (TB) of NVMe solid-state storage and can do millions of read and write transactions per second.
Tests done by a third party show that Oracle's compute and storage services offer two to five times the I/O performance of similar on-premises or AWS services and have more consistent low latency. High performance means that customers get what they want faster and that overall productivity goes up. One example: It used to take the marketing company Maritz two hours to finish financial tasks that now only take ten minutes.
2. Built-In Security
Oracle Cloud Infrastructure was made so that there are no trust relationships from the start. This means that tenants are not only separated from each other, but also from Oracle and the other way around. In other words, there is no way for tenants to talk to each other. A custom hardware root of trust is used to reimage each instance before a new client gets it. This is in addition to the isolated network virtualization that we talked about earlier. Both of these things help make sure that the separation is clean. On top of Oracle Cloud's basic infrastructure are layers and layers of protections. These defenses include fine-grained control over resources and networks that go all the way to the edge. Additional features are data encryption by default, and least-privilege identity and access management.
Oracle Cloud also has strict rules for making and deploying secure code. They have a full compliance team that is always checking new regions and services. They also have a Security Operations Center that is staffed around the clock to protect the system from possible threats. Oracle Cloud Infrastructure meets about 80 different international, regional, and industry standards. Some of these standards are SOC, ISO, PCI-DSS, HIPAA, FedRAMP, IL-5, and GDPR. Integration of secure architecture, technology, development, and process creates a more secure environment. This environment is better than most on-premises facilities and other cloud services.
3. Availability
Oracle Cloud has several cloud regions in different parts of the world. Oracle Cloud also has a detailed pricing plan to grow into even more regions. The firm intends to set up at least two geographically separate cloud regions in each country so that it can protect data from natural disasters and keep data sovereignty.
It also offers a number of hybrid cloud options in case neither the public regions with multiple users nor the government regions with limited users work for the customer. Oracle Dedicated Region Cloud@Customer is a fully managed cloud region that brings all of Oracle's public cloud infrastructure services and Oracle Fusion cloud apps into your datacenter. This lets you keep both your data and the control plane where they belong, on your own property. It meets strict latency requirements and offers cloud services with the best performance possible. It also helps you save money by letting you pay for cloud subscriptions based on usage.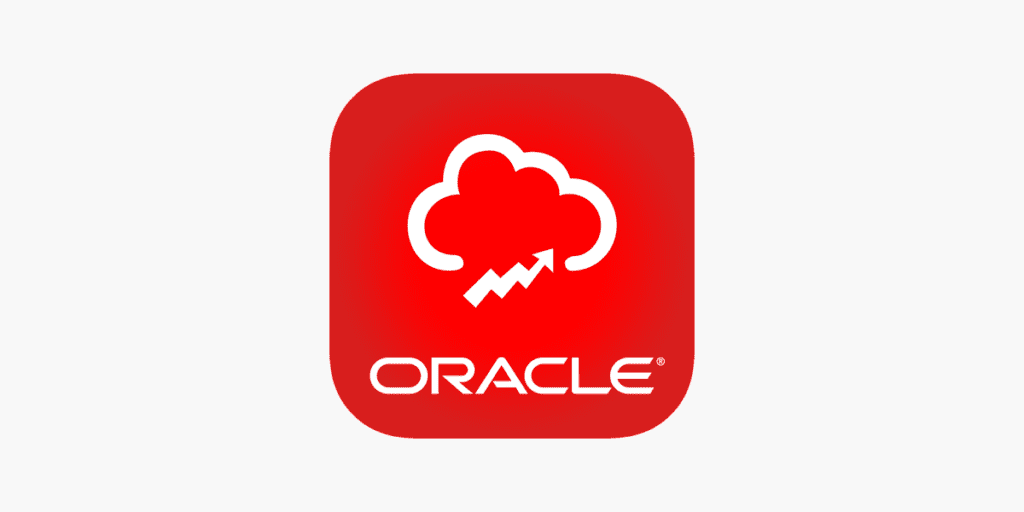 The Dedicated Region of Amazon Web Services is used by the large Japanese consulting firm NRI to host mission-critical SaaS services. About 70% of the capital market firms in the United States use these apps. Oracle Autonomous Database on Exadata Cloud@Customer combines the ease of use of a cloud service with all of the benefits of having Exadata installed in your data center. It lets you support on-premises enterprise applications with the best possible Oracle Database performance while meeting strict data sovereignty and security standards. There are applications that work best on the Oracle Cloud Infrastructure.
4. Powerful Developer Tools
Oracle Cloud Infrastructure's APIs are of the REST type and use HTTPS to send and receive requests and responses. With this easy-to-use application programming interface (API), as well as a command-line interface and common software development kits (SDKs) written in Java, Python, Typescript, Javascript,.NET, Go, and Ruby, you can handle large workloads and automate everything. The Oracle Cloud also has built-in support for both the automation that Terraform offers and the cloud-init features.
Oracle Cloud Infrastructure lets users set up and run both single-tenant, dedicated physical hosts and multi-tenant virtual machines. It does this via using the same set of application programming interfaces (APIs) (VMs). Oracle Cloud lets you build and test your app on virtual machines (VMs), but deploy it on dedicated physical hosts or the other way around. You don't have to change your app because both the single-tenant and multi-tenant models use the same cloud-optimized hardware, firmware, software stack, and networking infrastructure. To switch between the two, all it takes is a couple of clicks (in the GUI console or API calls).
What Features Does Oracle Cloud Have?
We've spent a lot of time talking about how Oracle grew. Let's look at some of what they have to offer now.
1. Storage
Oracle Cloud Infrastructure Block Volumes is a high-performance network storage solution that can handle a wide range of I/O-intensive workloads. You can add more storage space to your computer instances by using block volumes. This storage can be used with different compute instances or even by several compute instances at the same time (multi-attach). You can change how Block Volume works and how much it can do online.
Oracle Cloud Infrastructure Object Storage lets you store unstructured data like logs, photos, and videos with a high throughput and a nearly unlimited amount of space. Applications like Spark can use Object Storage to keep things around on a large scale.
2. Databases
Oracle Autonomous Database is a fully automated database solution that is made to work well for document-oriented, data warehousing, or transaction-oriented workloads (JSON). These databases can self-patch, self-tune, and auto-scale without any downtime, which makes them more secure and gives users the best possible experience. Oracle Autonomous Database is a relational database management system that runs in the cloud. It is built on top of Oracle Exadata and can be deployed in either a shared or a dedicated way. If you choose the dedicated option, all of the resources of the underlying infrastructure will be set aside for just one tenant. Oracle Cloud Infrastructure Database and Exadata Cloud let you build, scale, and protect Oracle databases with pricing that either includes the license or lets you Bring Your Own License (BYOL).
You construct databases on VMs, bare-metal instances, or Exadata instances. If you use OCI Database services, you can manage your databases in the cloud the same way you manage them on-premises. You can use tools like RMAN and the database command line interface that you already know how to use (CLI). Oracle also offers MySQL and NoSQL databases that are managed by someone else.
3. Data Platform, Science & Analytics
Oracle Cloud Infrastructure Data Integration, Oracle Cloud Infrastructure Streaming, and a number of other technologies make it possible to take in almost any type of data from on-premises and cloud sources. With the Oracle Cloud Infrastructure Data Catalog, customers can keep track of their data in OCI data stores. Data scientists can use a wide range of Python-based tools to build, train, and manage machine learning models when they work with Oracle Cloud Infrastructure Data Science.
Oracle Analyses Cloud is a managed service that lets business and IT analysts do self-service analytics. They can do this from both their own OCI environment and external data sources. This service can be used by both business and IT analysts.
4. Developer Services
Oracle DevOps's services and technologies can be used to automate the software development lifecycle (SDLC), infrastructure operations, observability, and messaging for developers. The customer can integrate with Oracle Cloud Infrastructure by using well-known open-source tools like Jenkins, Terraform, Grafana, and Spinnaker.
Oracle Cloud Infrastructure can be accessed through an easy-to-use graphical user interface, REST APIs, software development kits (SDKs), or a command-line interface (CLI). A browser-based terminal called Cloud Shell is also available through OCI.
5. Security
The Identity and Access Management (IAM) service lets you control how much access a group of users has. Oracle's features, like compartments (which logically separate resources for use and billing) and policies with a SQL-like syntax that makes them easier to design and manage, make governance easier in a way that the software company offers.
The Oracle Cloud Infrastructure Vault solution makes it easy to manage secrets and encrypt data from a single location. Key Management lets you make keys for encrypting and decrypting data, change keys, turn on or off keys for use in cryptographic operations, assign keys to resources, and use keys to encrypt and decrypt data. You can make master encryption keys or import them. You can also make and use keys for encryption and decryption with Key Management. Oracle Cloud Infrastructure Audit lets you see what is going on with your tenancy and resources.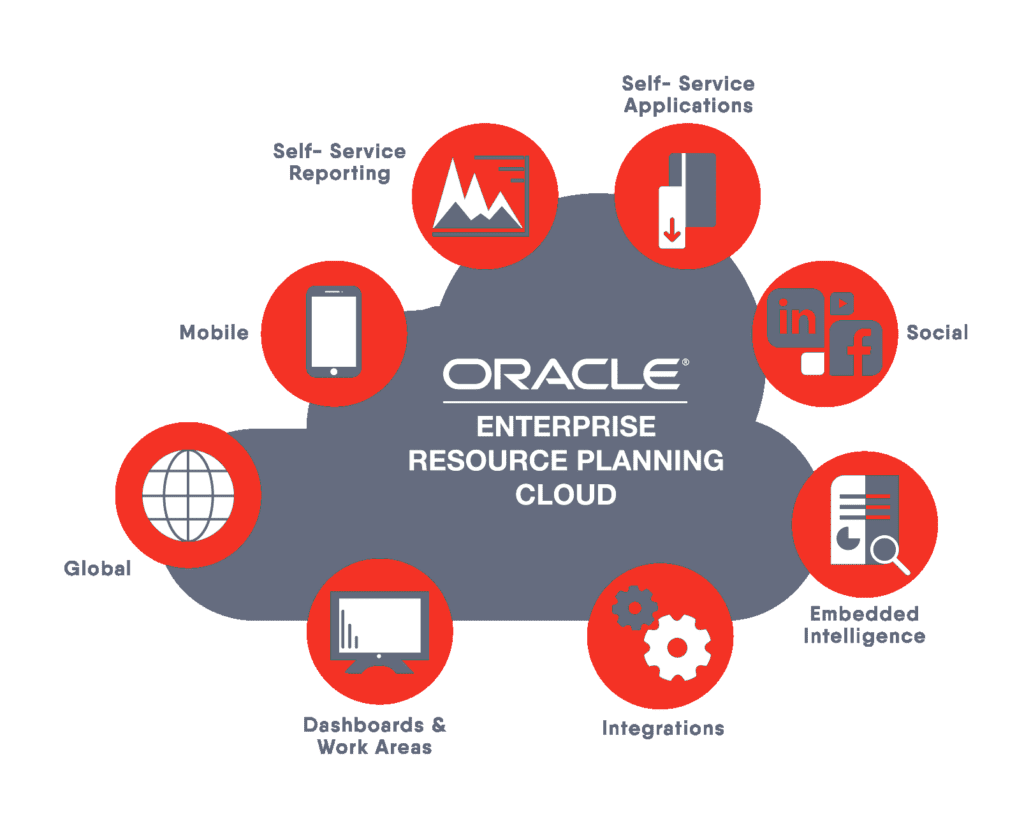 Audit log events can be used for many things. They include security audits, keeping track of how Oracle Cloud Infrastructure resources are used and changed. They also help to make sure that standards or requirements are met. The Oracle Cloud Observability and Management Platform has a wide range of management, diagnostic, and analytics services. With these services, both cloud-native and traditional technologies that are hosted in the cloud or on-premises can be easily tested. The platform uses an open, standards-based approach that works with any vendor. It also lets services like Slack, Twilio, and PagerDuty work together right out of the box.
6. Applications & Integration
Oracle Integration Cloud lets users connect a wide range of applications. Oracle not only offers infrastructure for the cloud, but also a huge range of business applications that are delivered as software as a service. Enterprise Resource Planning, Customer Experience, Human Capital Management, and Supply Chain Management are just a few of these applications.
Oracle Cloud offers pricing on a wide range of solutions for specific industries. They include banking, risk management, clinical trial help, billing, and a lot more. All of these solutions are available in the same global cloud regions as their general offerings.
7. Compute
Oracle Cloud's pricing for their compute services are warranted because they are very dependable. Oracle Cloud Infrastructure Compute lets you set up and run single-tenant servers (dedicated bare-metal servers), multi-tenant VMs, or dedicated-host VMs using the same set of application programming interfaces (APIs). You can make elastic, self-service, pay-by-the-hour bare-metal servers in minutes. Additionally, you can make flexible virtual machines (VMs) in seconds, where you can choose the exact number of OCPUs (also called cores) and memory you need. Oracle sells Central Processing Units (CPUs) made by Intel, AMD X86, Ampere Arm, and Nvidia.
Oracle Cloud Infrastructure Container Engine for Kubernetes is a service that makes it possible to run containerized apps in the cloud. It is fully managed, has a high level of availability, and can be scaled up. Container Engine is the tool to use if your development team wants to build, deploy, and manage cloud-native apps in a reliable way. You make a list of the compute resources that your applications need, and the Container Engine will set up those resources on Oracle Cloud Infrastructure within an existing OCI tenancy.
8. Networking
Oracle Cloud Infrastructure Networking lets you set up and run a Virtual Cloud Network. Within a VCN, which is a virtual version of a traditional on-premises network, customers can choose their own RFC 1918 IP addresses and set up subnets, route tables, gateways, and firewall rules. This means that both public and private traffic can be routed through the VCN. With Oracle Cloud Infrastructure Load Balancing, you can set up a load balancer inside your VCN. This lets you distribute requests that come from the internet or from within the VCN. OCI Load Balancing also gives users the flexibility to scale up or down depending on their needs.
Oracle Cloud Infrastructure FastConnect lets you connect your facilities to the Oracle Cloud at 1 or 10 gigabits per second over a private line using any of more than 50 different network providers around the world. Oracle also offers a unique way to connect directly to Microsoft Azure in seven different regions around the world. And it does this with a latency of less than two milliseconds and federated identity. This can be used for a wide range of multi-cloud use cases.
A Breakdown of Oracle Cloud Pricing Packages
If you are thinking about moving to the Oracle Cloud but don't know how much it will cost, this section will help you a lot.
Oracle Cloud Infrastructure Billing Models
1. Global Consistent Pricing
OCI gives the same experience in every country, both in terms of how well it works and how much it costs. This makes it a great choice for businesses that want to expand into more areas without running into any problems. Customers can stick to the budget they set at the beginning and know exactly how much they will spend on cloud services, no matter where their apps are hosted.
2. Subscription Models
This Oracle Cloud's pricing model is divided into several features.
+ Government Subscriptions
+ Annual Universal Credits
+ Universal Credits, Pay As You Go
+ Oracle Cloud at Customer
+ Bring Your Own License (BYOL)
+ Monthly Universal Credit (subject to Oracle approval)
3. Universal Credits
Customers can use OCI resources in an open way. This means they can use these resources for most IaaS and PaaS services. When a customer buys Oracle Universal Credits, they can use any Oracle Cloud Infrastructure (OCI) platform service in any area, including any upcoming cloud services.
Because credits are taken away proportionally as you use OCI services over the course of a year, you have the freedom to take on more work. When you buy a lot of Oracle Universal Credits, you may be able to get discounts based on the amount you buy.
4. Pay-As-You-Go
Because their Oracle Cloud's pricing are low and change every day, you can get services quickly and only pay for what you use. When you use OCI's services, which include IaaS and PaaS, there are no hidden costs, and you will only be charged for the resources you use because they are billed by the hour. You can move services and cloud regions (data centers) whenever you want.
The contract and terms don't give a bigger discount, but they do lock in the OCI rate card. Usually, Annual Flex contracts are billed every three months in advance, while PAYG contracts are billed every month after the fact. Annual Flex contracts are eligible for rate card discounts, while PAYG does not.
5. Bring Your Own License
This feature gives you the choice of using fully automated managed versions of the software or running your apps on the high-performance Oracle Cloud Infrastructure. You can use the Oracle software licenses you already have on-premises. Your current licenses can be used for similar Oracle services. This means that whether you use Oracle Cloud or Oracle Cloud@Customer, your workload will run smoothly.
6. Annual Flex
With this model, you're treated to several advantages. First, the discount tiers for the rate card are as follows: 5% for $100K–$500K. Annual Flex contracts that meet the requirements are also eligible for the Support Rewards program. With Oracle Support Rewards, Oracle clients who move to Oracle Cloud get even more value out of the move. For every dollar you spend on Oracle Cloud, your cost for Oracle technology licensing support goes down by 25 cents. Customers who have an Unlimited License Agreement can save even more money: 33 cents for every dollar spent on OCI.
Annual Flex also encourages purchasing only the items you are confident you will use. This is because at the conclusion of each year, annual flex UCs are no longer valid.
Oracle Cloud Pricing Calculator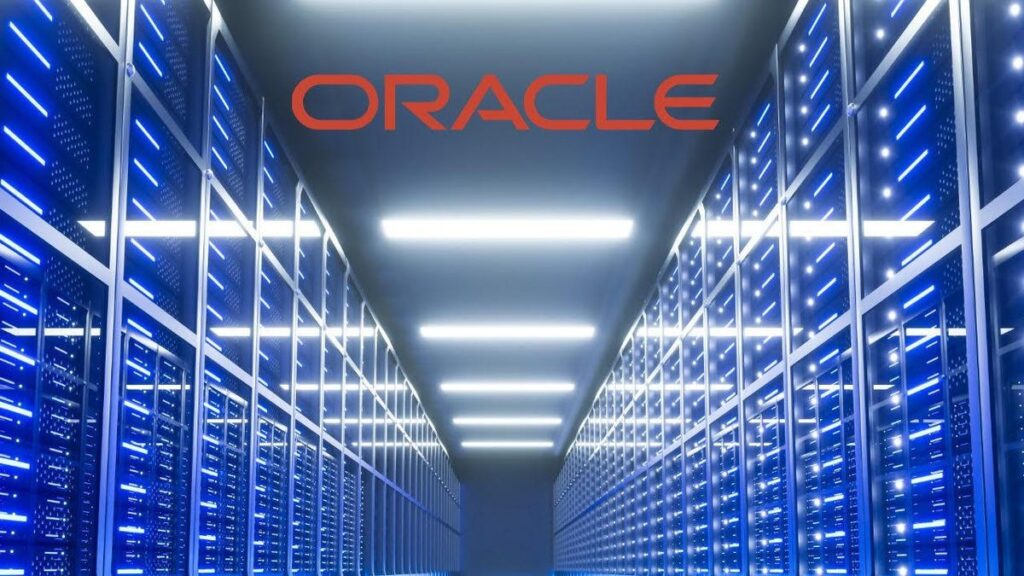 If you want to move to the Oracle Cloud but don't know how much it costs, you can check out your potential cost savings on Oracle Cloud Infrastructure and get a customized analysis right away through a pricing calculator. Find the cloud service that best fits your needs and compare prices to get the best deal. You can find out about possible cost cuts in less than two minutes if you go to www.oracle.com/iaas-tco and follow the four easy steps there.
Step 1: Provide some information about your organization to get a customized savings package (company name, country, and currency).
Step 2: Improve your inputs. Describe your computing, storage, and network needs to compare the costs of executing your workloads on-premises versus on OCI.
Step 3: Examine your savings. The savings report will display a breakdown of savings for storage, compute, labor, network, software, and overall costs over a three-year period.
Step 4: Download your full proposal and take action right away.
Conclusion
When selecting a public cloud-service provider, your firm must consider a variety of criteria, including variable and support price. With this post, we aim to have demonstrated the value of Oracle Cloud and how it may be an excellent solution for your company.
If you're looking for a low-cost alternative for your cloud endeavors, 1Byte can be a terrific option. We have a dedicated, experienced staff ready to assist and support you with any cloud concerns.