Increase Maximum File Upload Size In WordPress With Cloud Hosting + aaPanel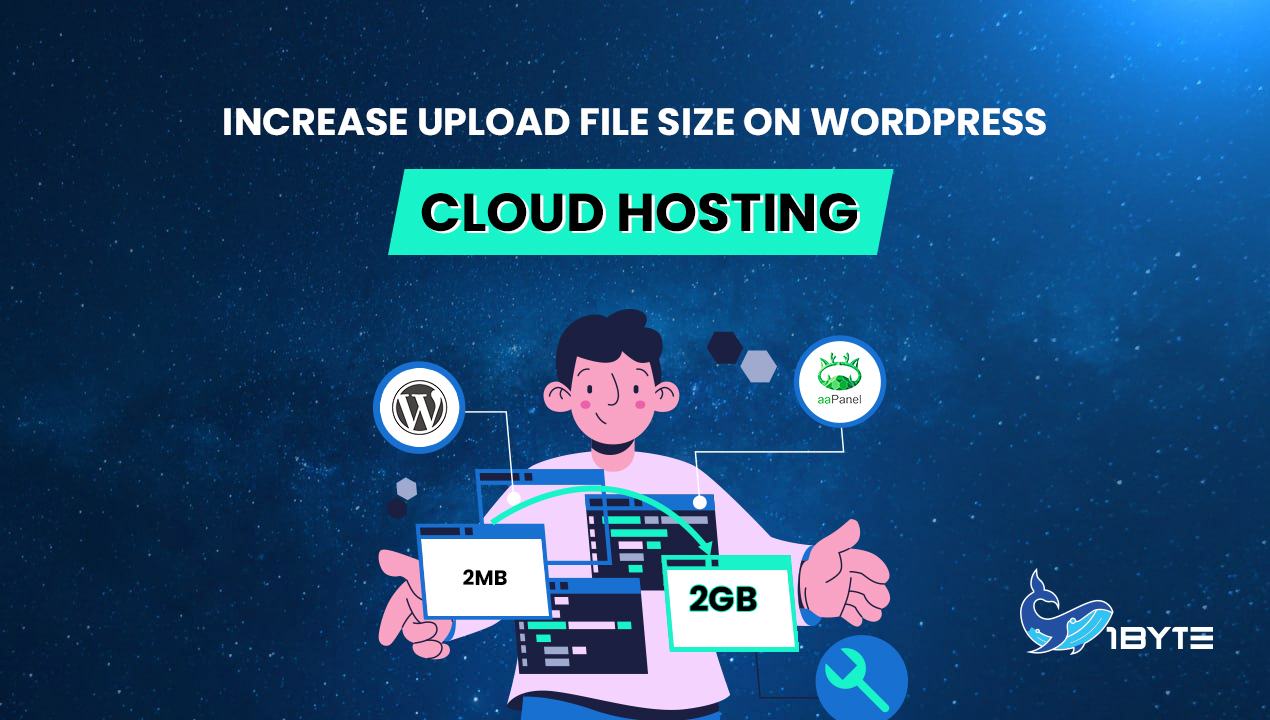 + With so many themes and plugins available, WordPress is a powerful platform that enables you to create nearly any type of website. WordPress can handle both e-commerce site development and blog administration. However, performance, security, and support should be your top priorities when picking a WordPress hosting company for your blog.
+ If you are creating a WordPress website that will host a portfolio with large image files or a video hosting site with single media file sizes in the GBs, you may encounter a problem with not being able to upload media files larger than 25MB (in most cases).
+ So, in this article, we'll teach you how to raise the maximum upload file size on aapanel.
AaPanel is an open-source web hosting control panel substitute that offers a GUI interface and allows you to host many websites and configure complex server configurations.
Step 1: Login Into The 1Byte Account
+ Go to 1Byte's website Click Login
+ input username and password then click login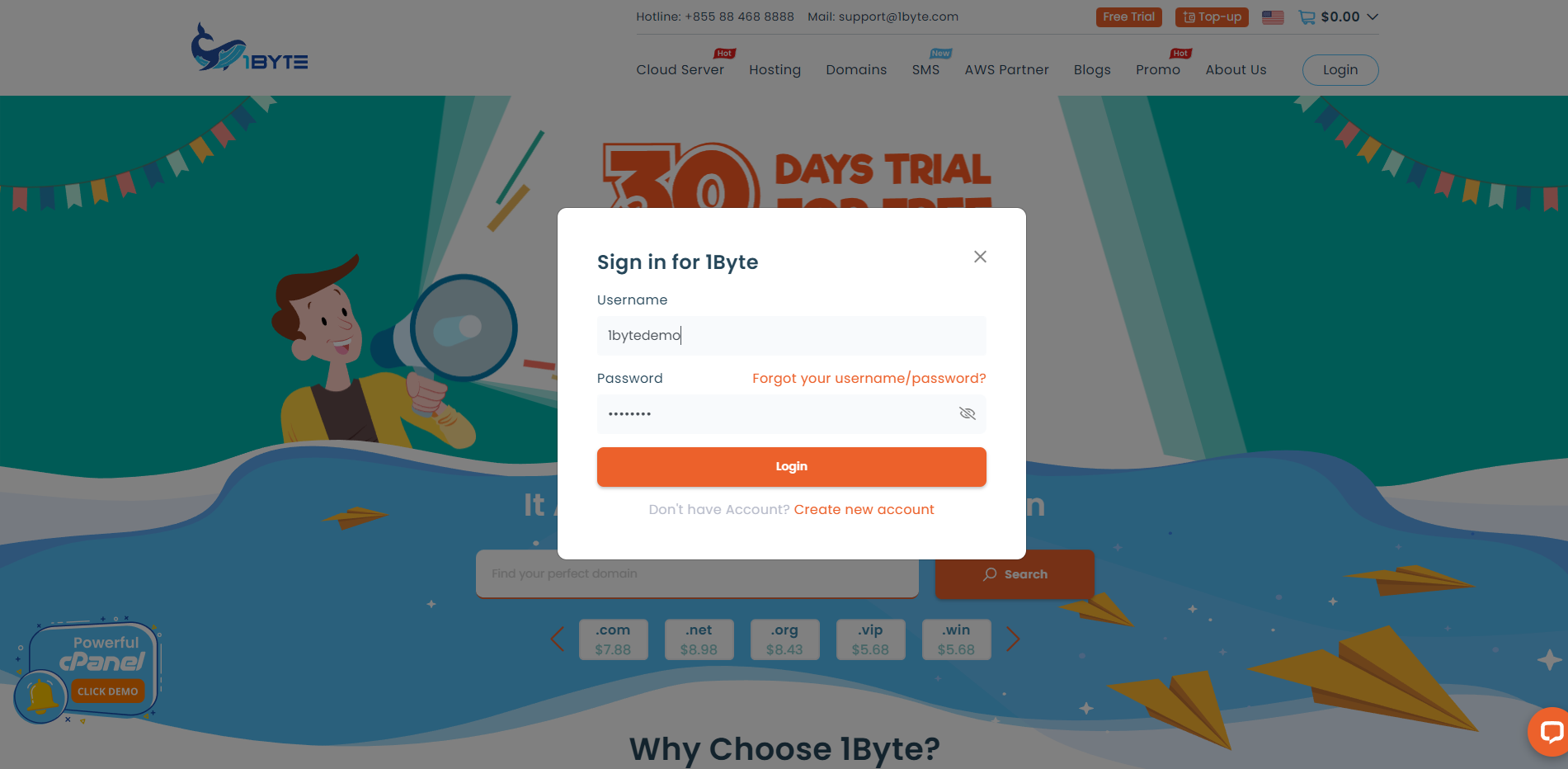 Step 2: Login Into The Aapanel Dashboard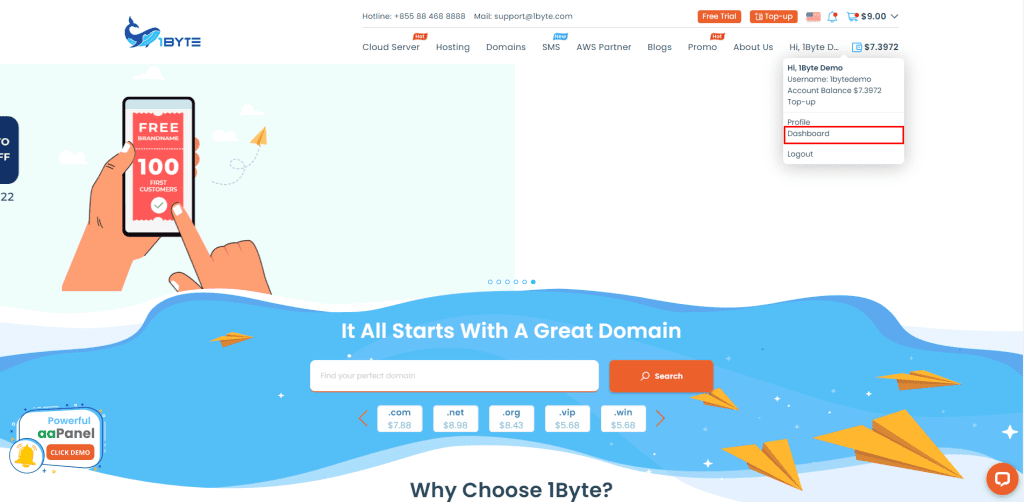 + Go to Cloud Hosting then click on aaPanel button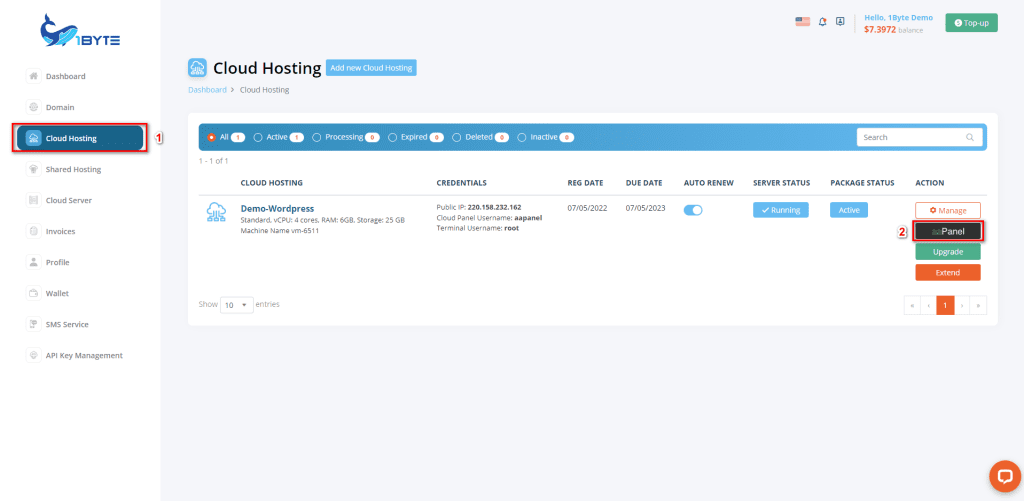 + input your aaPanel username and password then click login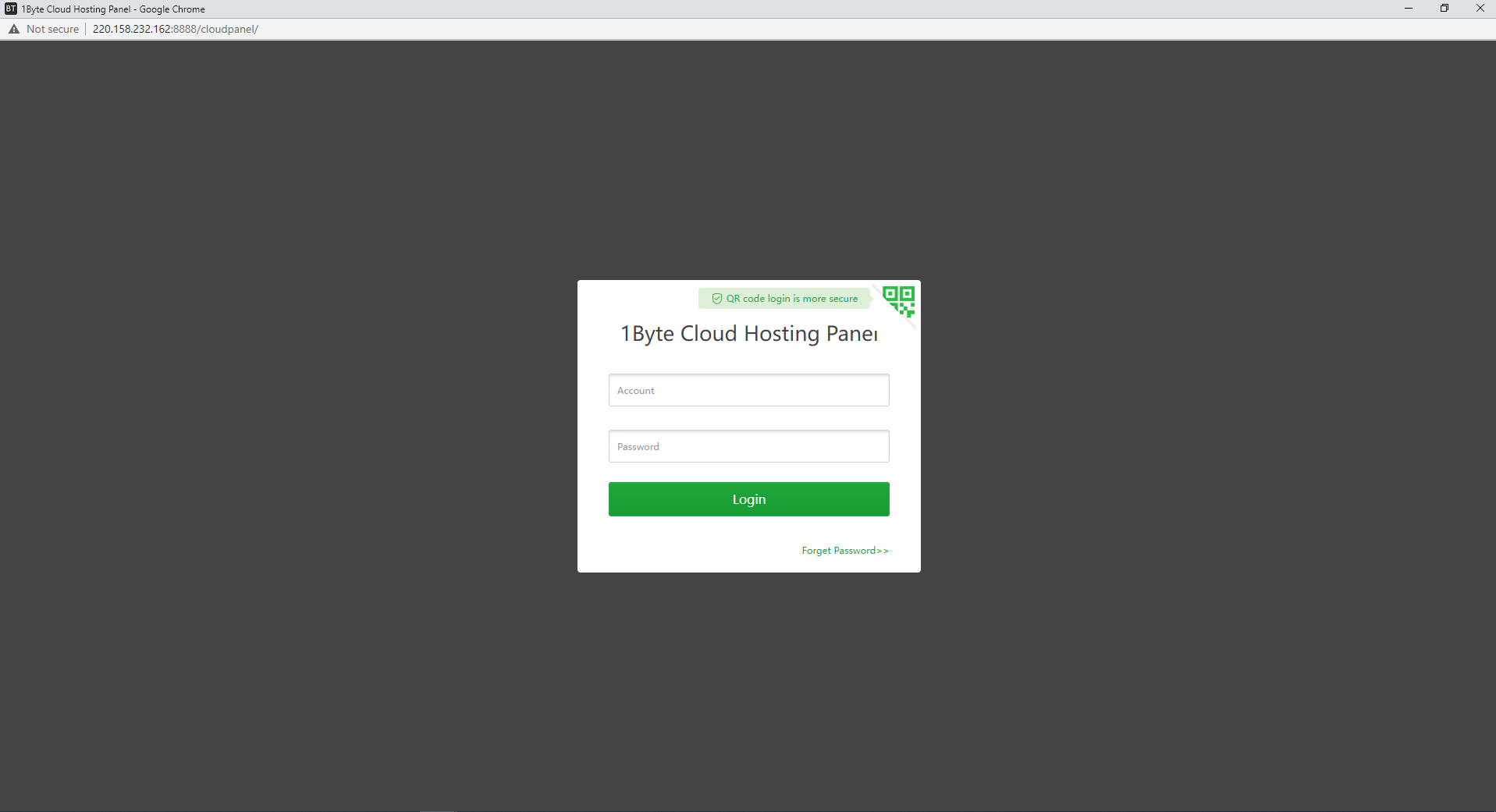 Step 3: Check What Version Of Php Is Wrodpress Using?
+ Click on Website  and select the WordPress website you want to increase upload size then click on PHP version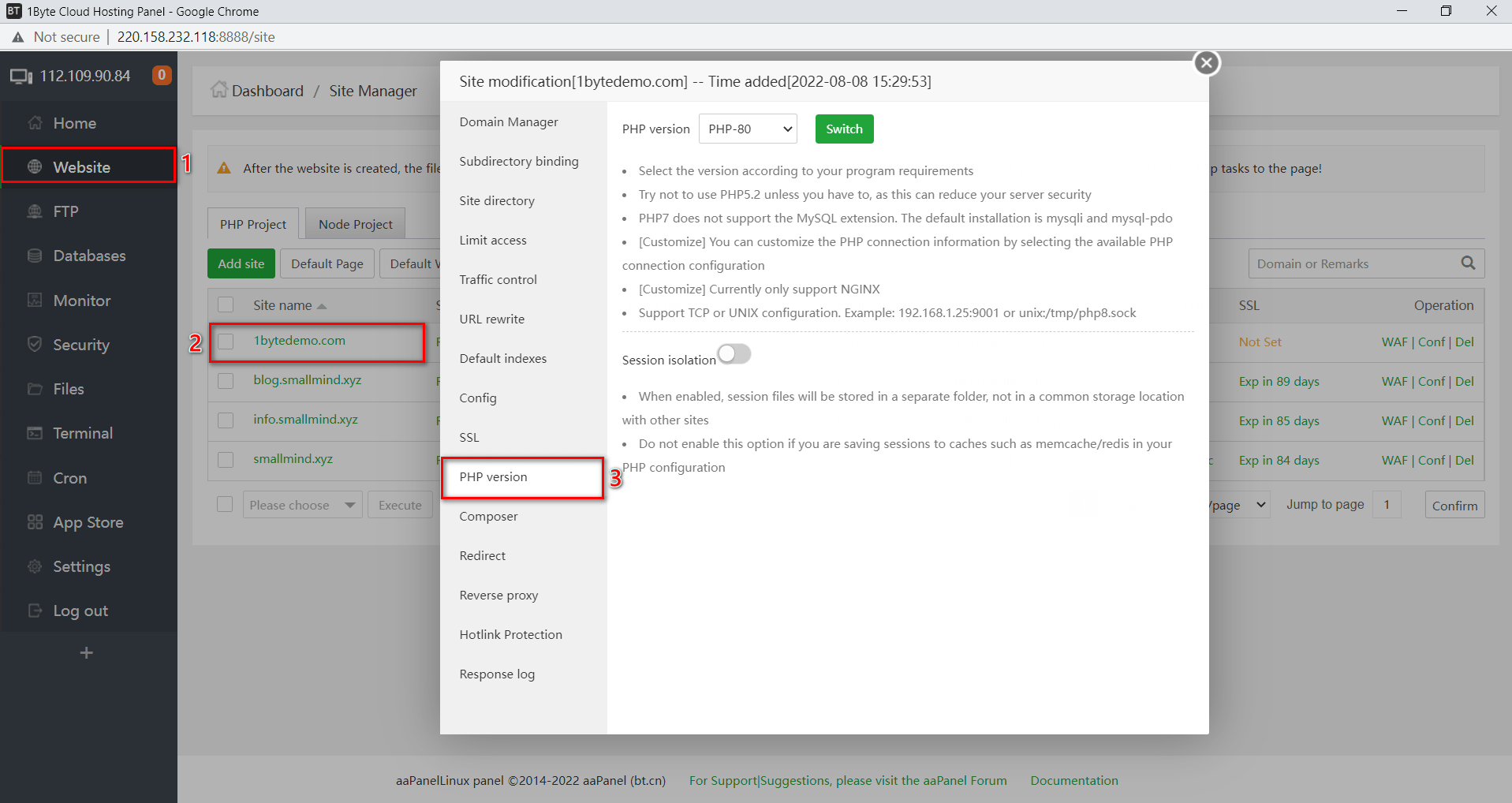 + Next, bring the PHP manager to Home Dashboard, by click on "App Store" button
+ Then Search keyword "PHP"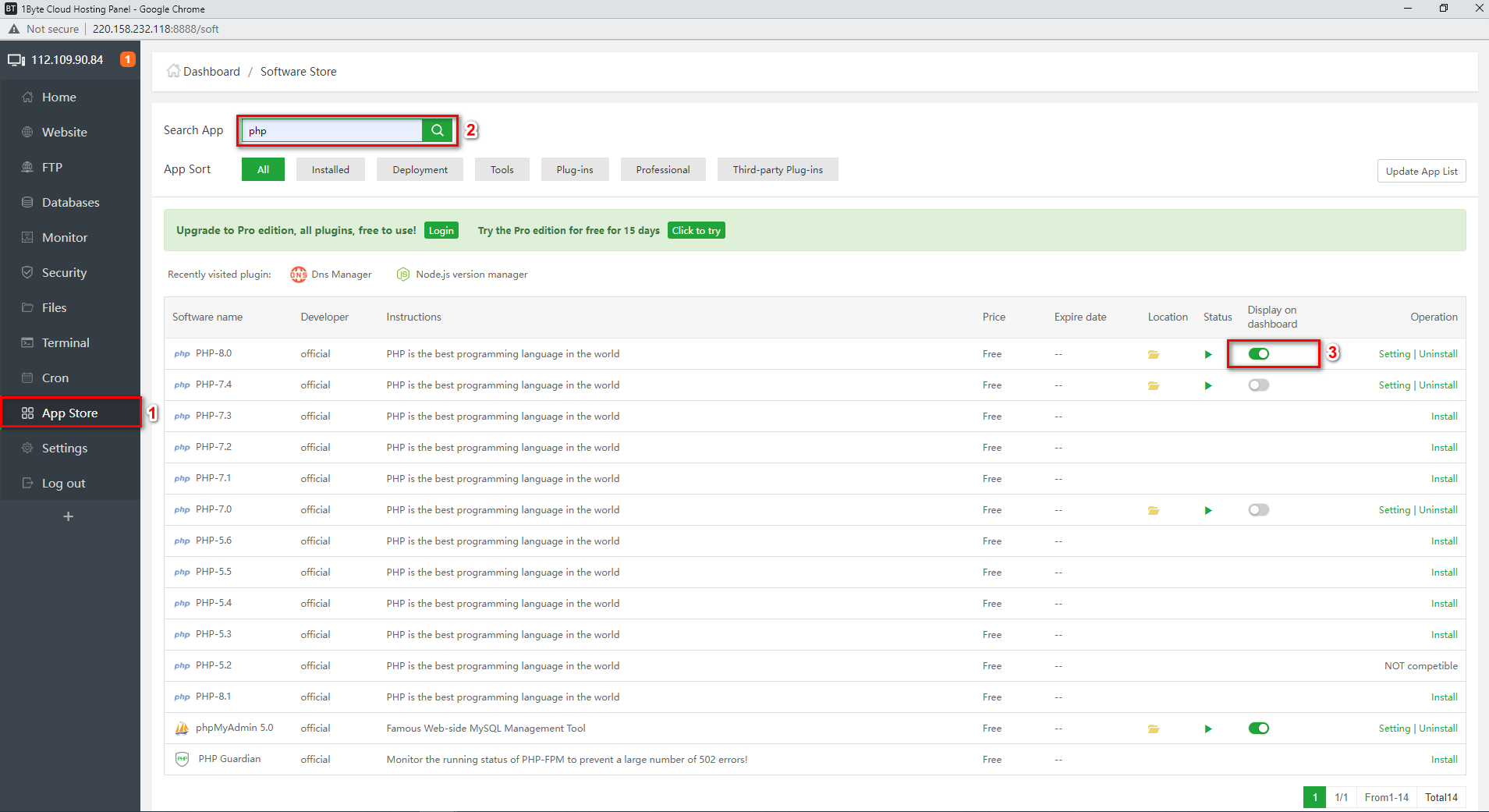 Step 4: Start To Configure Php Manager To Increase The Maximum Uploading Size
+ Go to Home dashboard then click on PHP App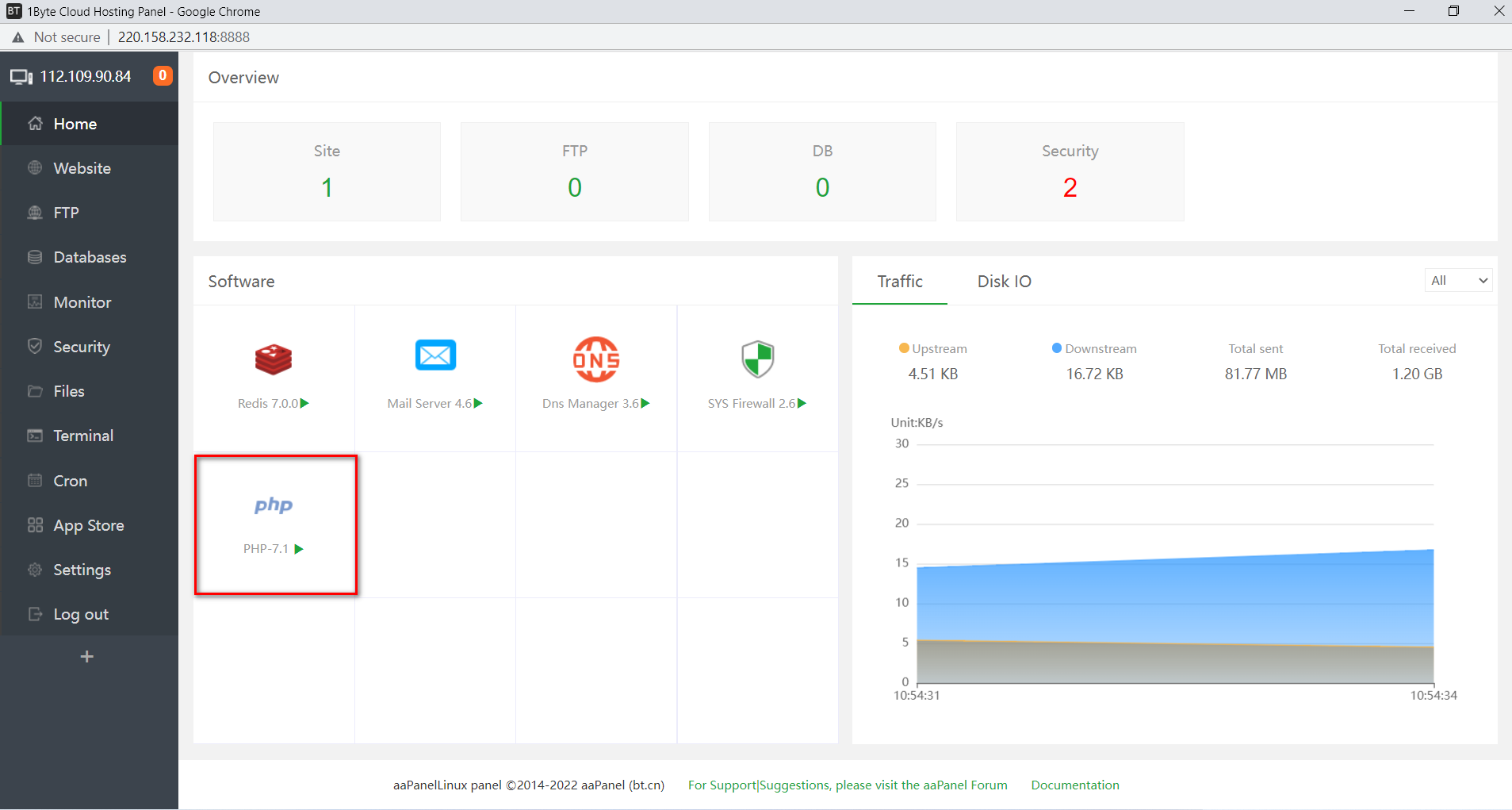 + Navigate to the "limit of upload" section (for this demo, I am going to with 2GB)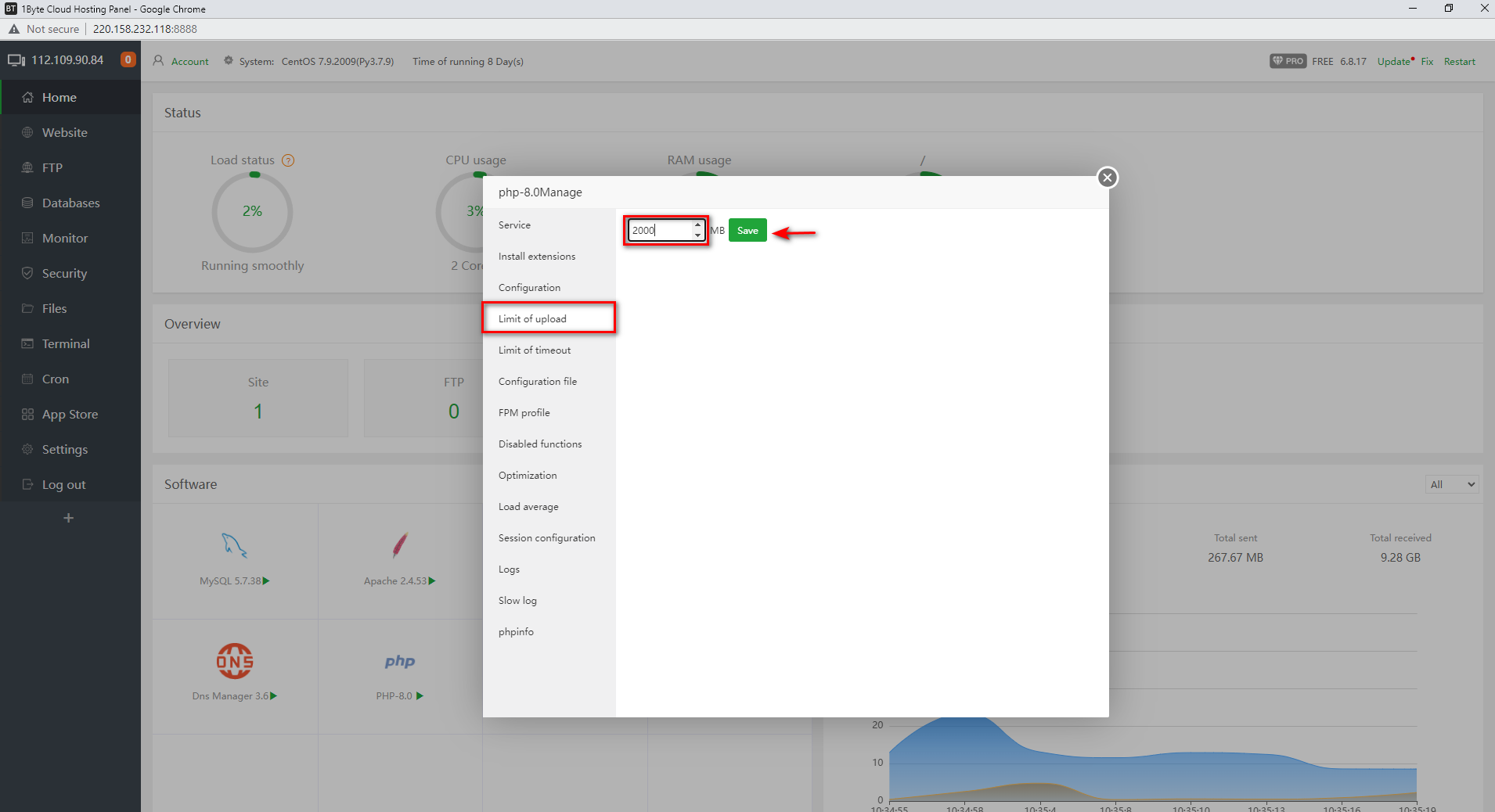 + After making changes, go to the "Service" section and restart it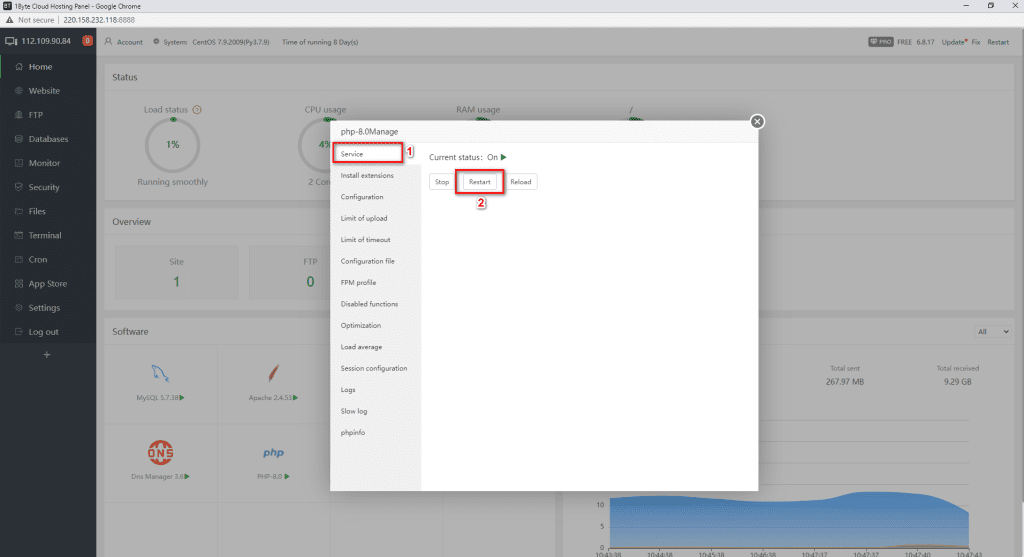 Step 5: Go Back WordPress Dashboard To Confirm The Result
+ Go to WordPress admin dashboard then go Media to check the result
+ You can try to upload file for testing by clicking on Select Files
VIDEO WALKTROUGH FROM STEP 1 TO STEP 5
+ WordPress is a versatile CMS. There is always a way to do something. If you cannot find an answer to any of your issues pertaining to WordPress, you can go to our blog or contact our customer support team.
+ Your company can take advantage of 1Byte's specialized hosting plan by clicking here.
+ To get the latest promotions, events. Please check out this link
+ To get the fastest answer, the FAQ Page is the best place to look for
+ Keep up with 1Byte's YouTube channel to make it simpler to comprehend
+ As always, 1Byte would bring you fresh content and exclusive deals in the future. STAY TUNED!!!