Increase Maximum File Upload Size in WordPress With Cloud Hosting and aaPanel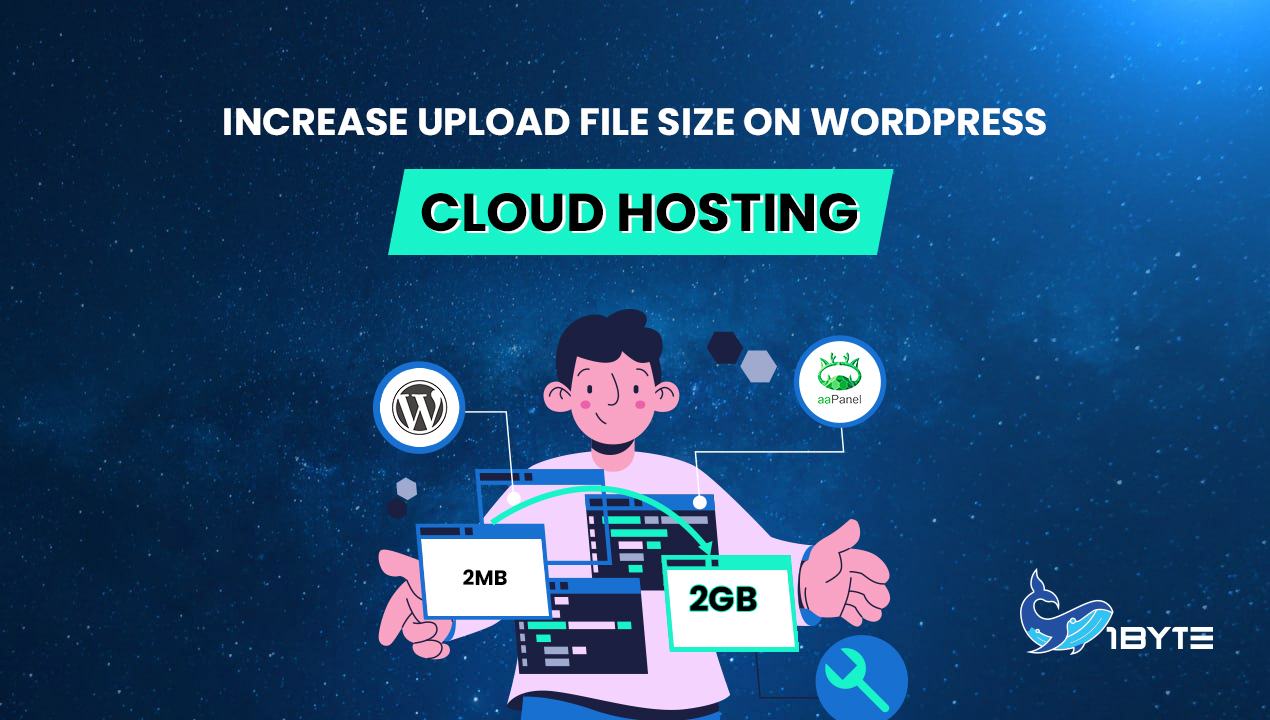 With so many themes and plugins available, WordPress is a powerful platform that enables you to create nearly any type of website. WordPress can handle both e-commerce site development and blog administration. However, performance, security, and support should be your top priorities when picking a WordPress hosting company for your blog.
If you are creating a WordPress website that will host a portfolio with large image files or a video hosting site with single media file sizes in the GBs, you may encounter a problem with not being able to upload media files larger than 25MB (in most cases). So, in this article, we'll teach you how to raise the maximum upload file size on aaPanel.
A Little Revision
AaPanel is an open-source web hosting control panel substitute that offers a GUI interface and allows you to host many websites and configure complex server configurations.
Prerequisites
In this tutorial we have WordPress hosting on cloud hosting
Please go to 1Byte to purchase if you don't already have one.
The 5 Steps to Increase Maximum File Upload Size in WordPress With Cloud Hosting and aaPanel
Step 1: Login Into The 1Byte Account
Go to 1Byte's website Click Login
input username and password then click login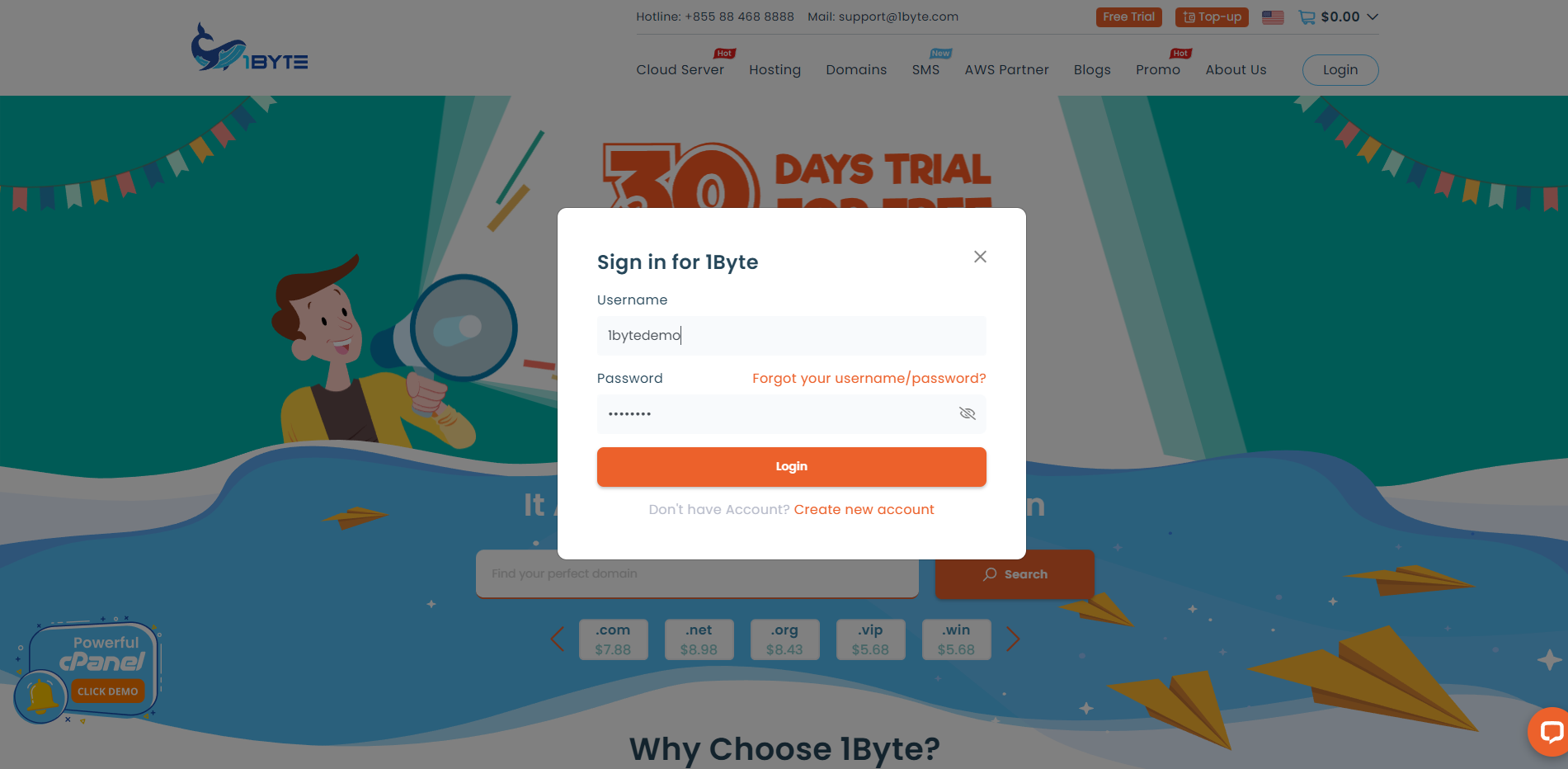 Step 2: Login Into The Aapanel Dashboard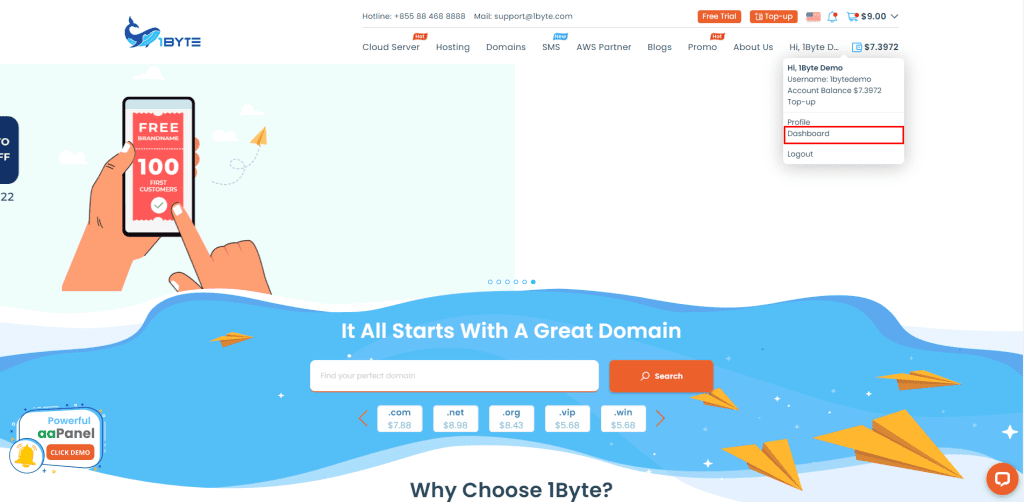 Go to Cloud Hosting then click on aaPanel button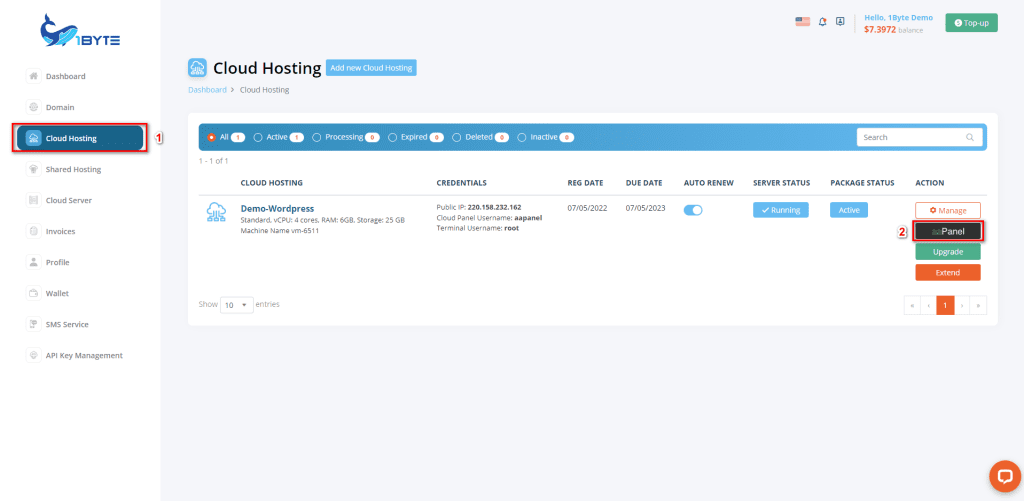 Input your aaPanel username and password then click login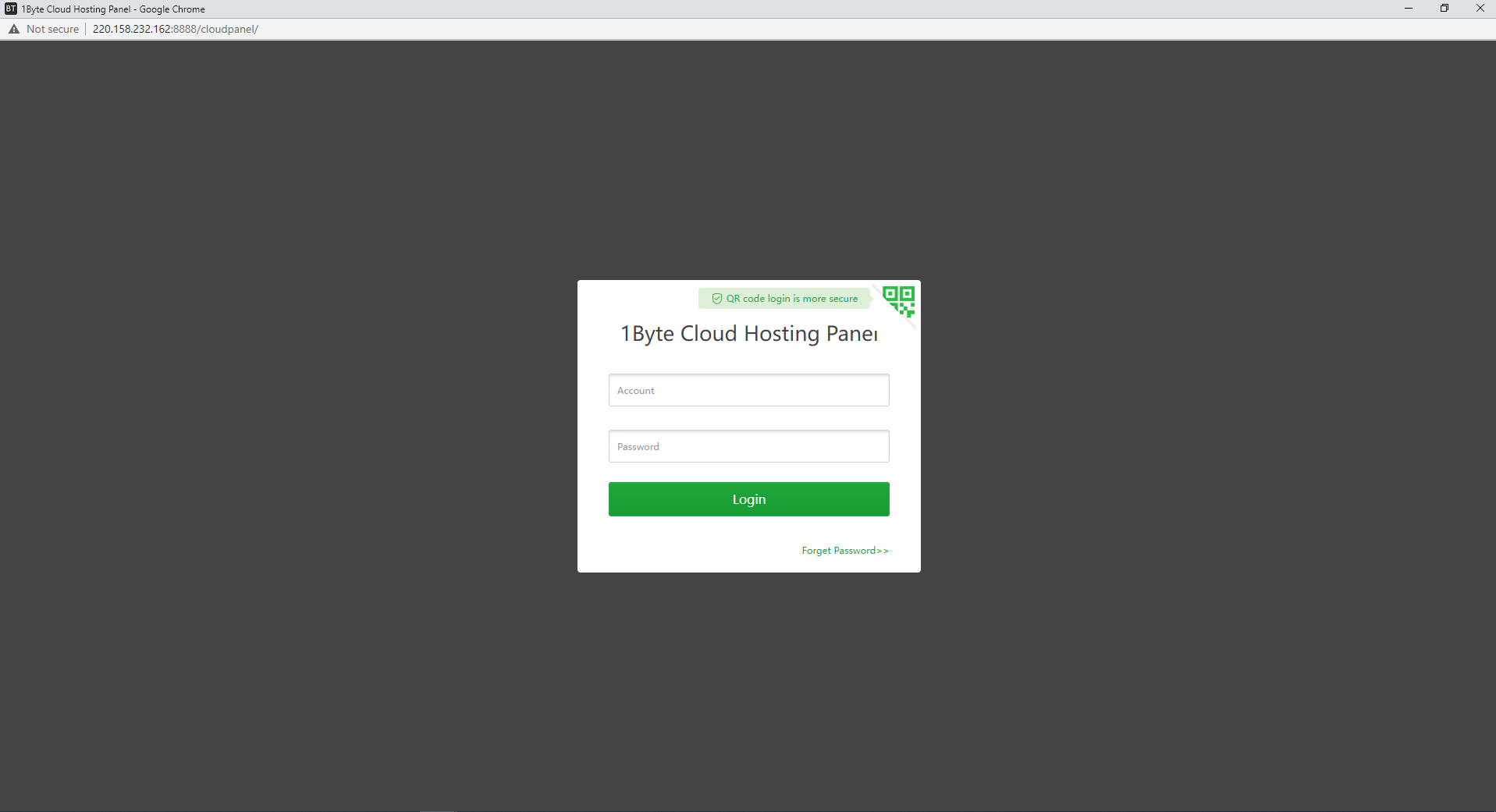 Step 3: Check What Version Of Php Is WordPress Using?
Click on Website and select the WordPress website you want to increase upload size then click on PHP version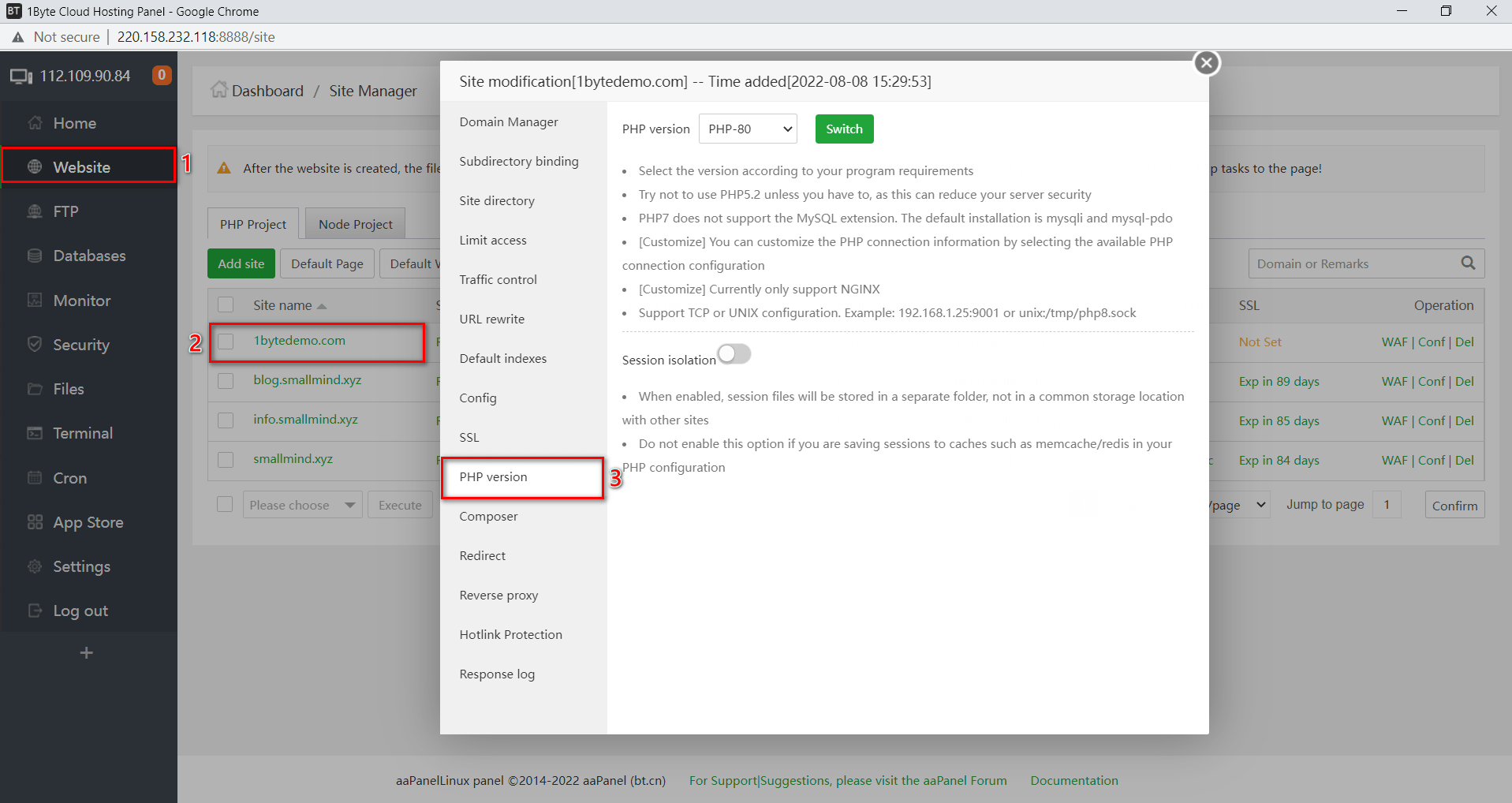 Next, bring the PHP manager to Home Dashboard, by clicking on "App Store" button
Then Search the keyword "PHP"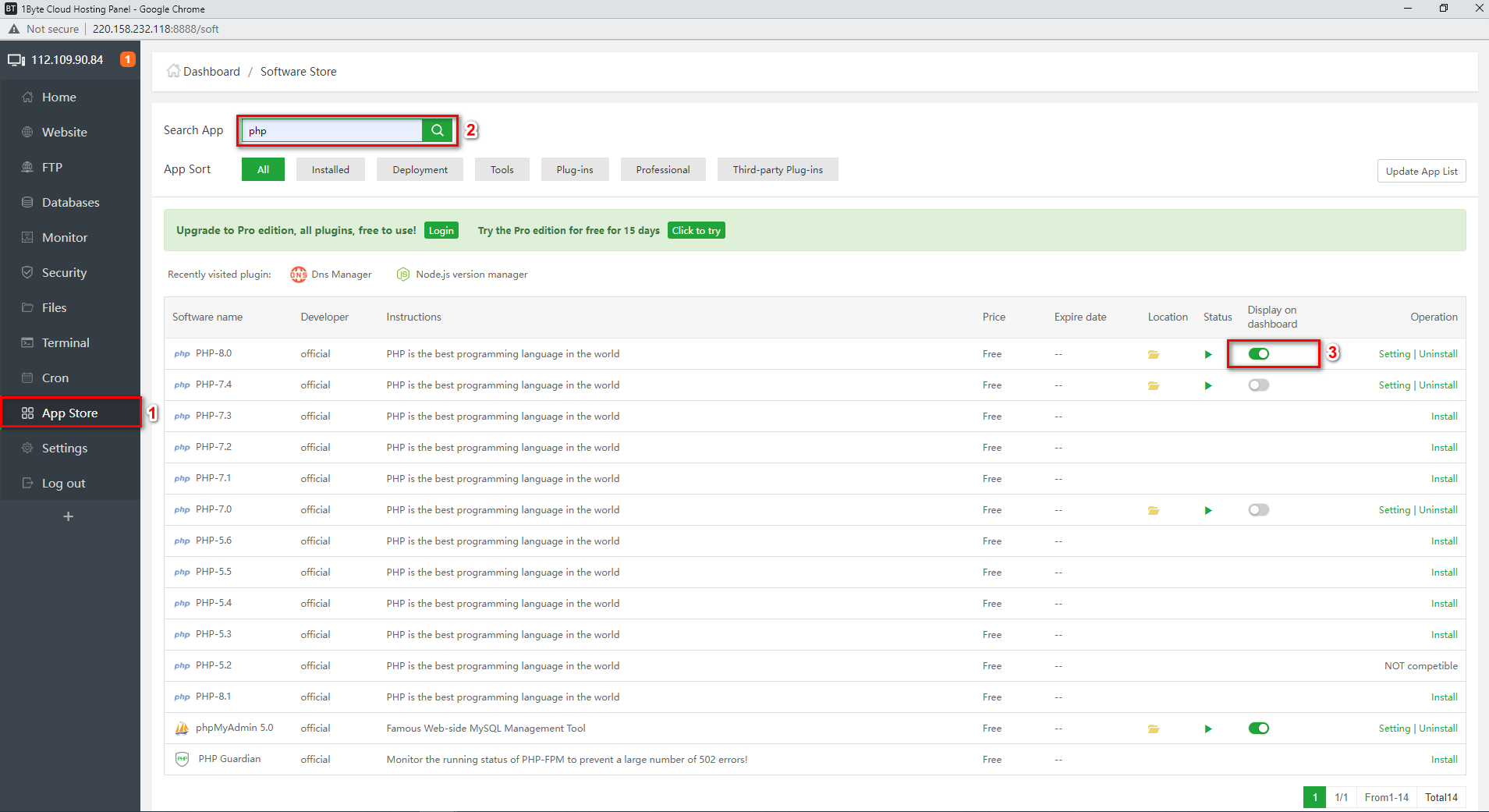 Step 4: Start To Configure Php Manager To Increase The Maximum Uploading Size
Go to the Home dashboard then click on PHP App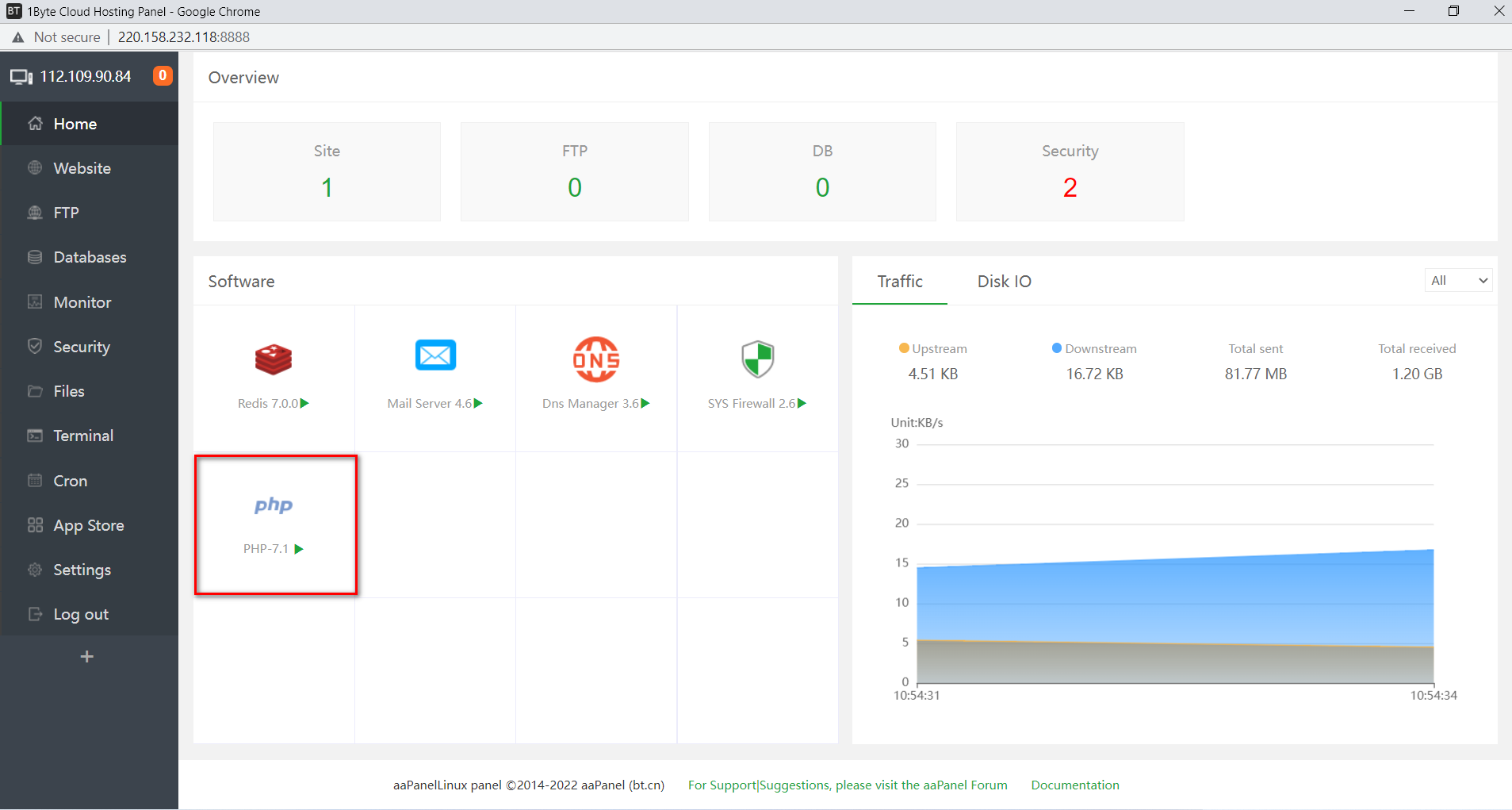 Navigate to the "limit of upload" section (for this demo, I am going to with 2GB)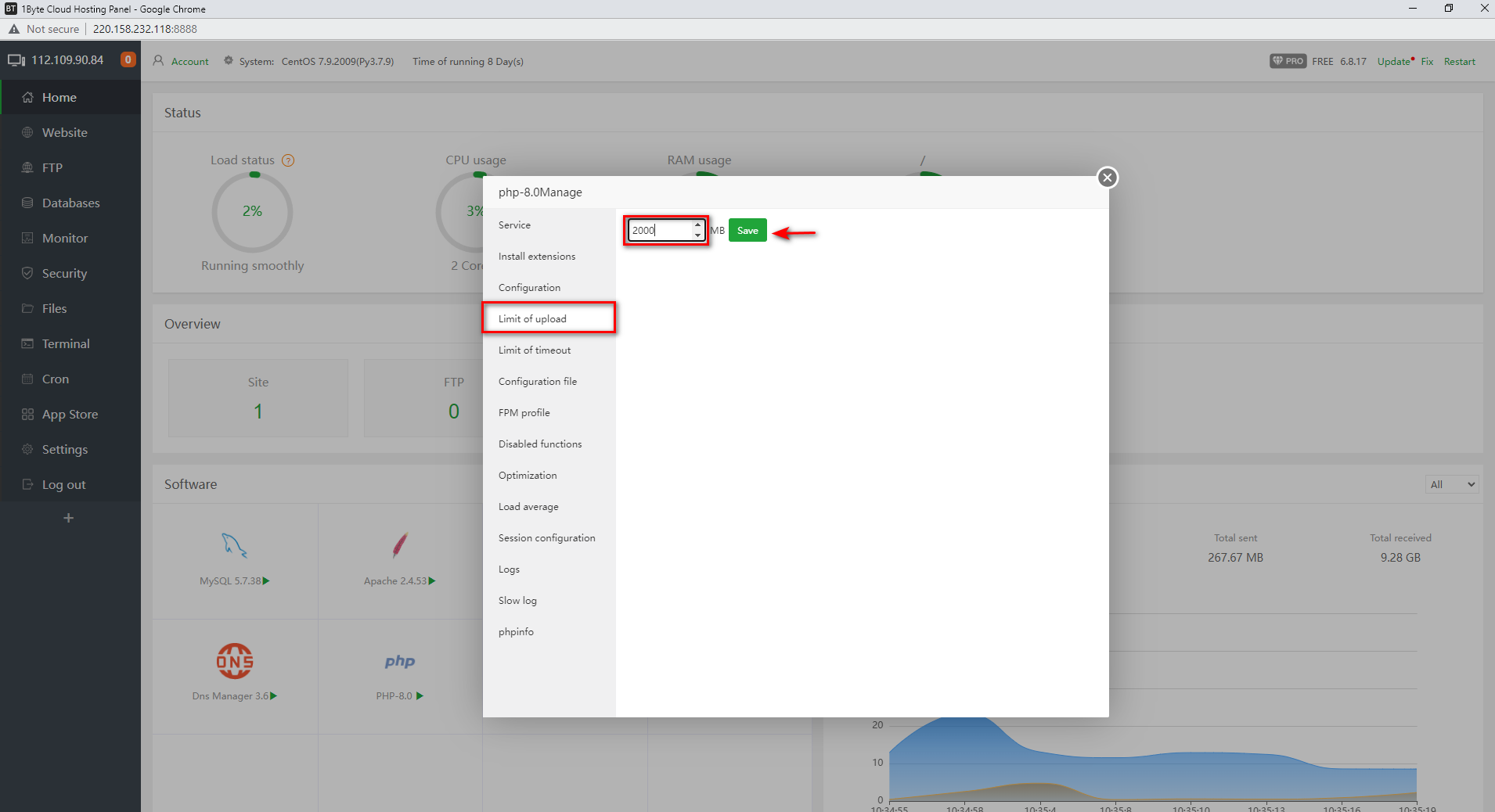 After making changes, go to the "Service" section and restart it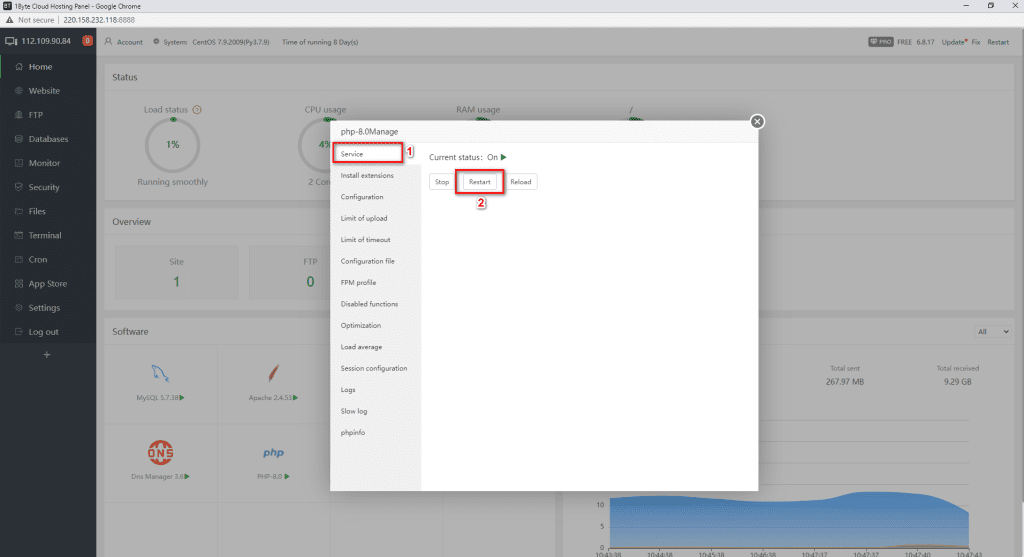 Step 5: Go Back WordPress Dashboard To Confirm The Result
Go to the WordPress admin dashboard then go to Media to check the result
You can try to upload a file for testing by clicking on Select Files
Video Walkthrough From Step 1 to Step 5
Conclusion
WordPress is a versatile CMS. There is always a way to do something. If you cannot find an answer to any of your issues pertaining to WordPress, you can go to our blog or contact our customer support team. Your company can take advantage of 1Byte specialized hosting plan by clicking here.