Reseller Hosting: A Step-by-step Guide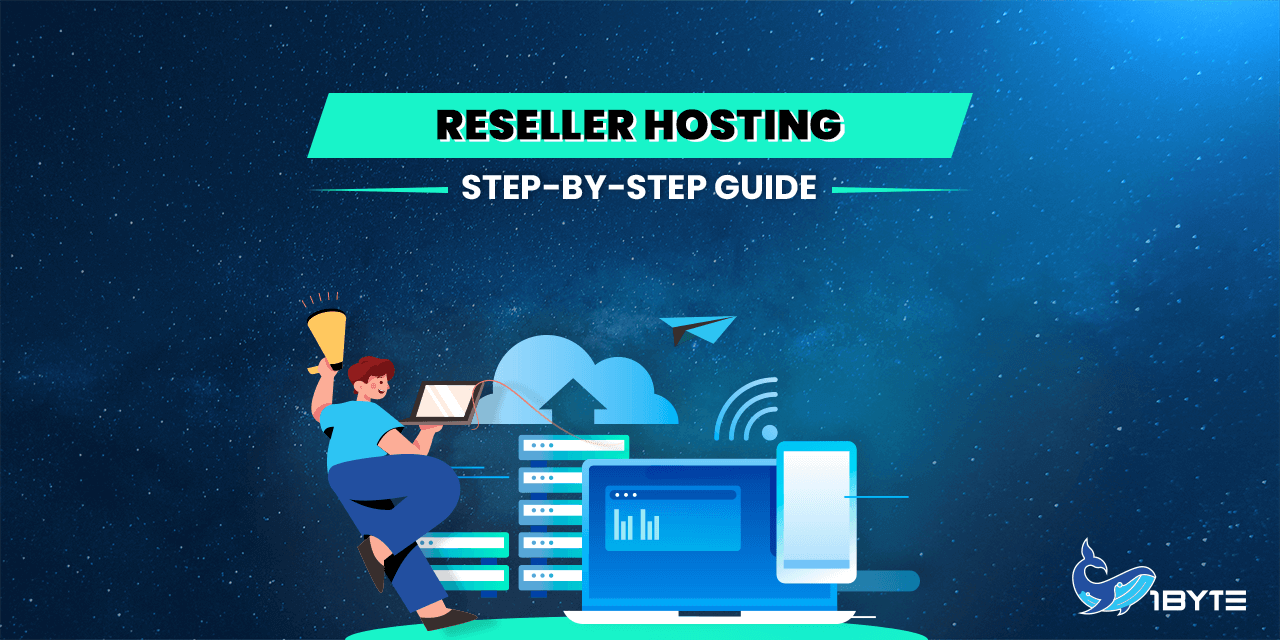 You might not have realized, but setting up your own hosting company isn't quite as tough as you think. In fact, with the right tools and knowledge, it can be remarkably easy to get started in the reseller hosting business. This step-by-step guide will show you the basics of reseller hosting and how you can start your own business. We'll cover finding the right hosting provider, setting up your account, and marketing your new business. Let's get started!
What is reseller hosting?
Reseller hosting involves renting hard drive space and bandwidth from a hosting provider, and then renting that space to third parties. In other words, as a reseller, you rent out server bandwidth, web hosting resources like CPU, RAM, disk space, etc. to different customers. This is often done at a discounted rate, in order to compete with other web hosting providers.
Reseller hosting is a great option for those who are looking to start their own web hosting business, or for those who already have a client base that they wish to offer web hosting services to. By reselling web hosting, you can provide your clients with the same quality of service they would receive from a major web hosting company, without investing in infrastructure.
How reseller hosting works?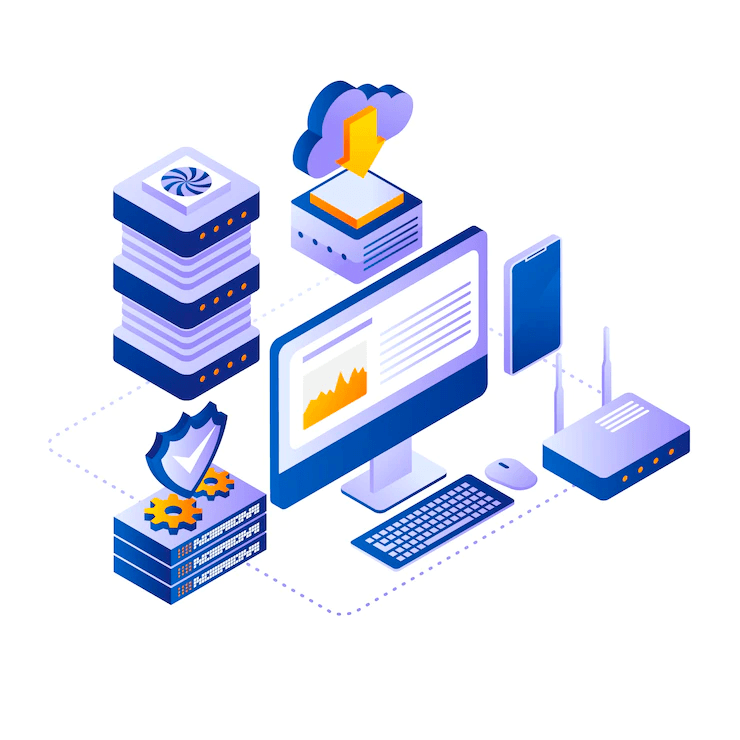 While there are many different ways to start a reseller business, the steps below provide a basic overview of what you need to do to get started.
Identify target audience
It is essential to first identify your target audience. Are you catering to web developers, designers, online entrepreneurs, bloggers, or something else entirely? Once you have a good handle on this, you can choose appropriate Reseller Hosting plans that suit the needs of your target audience. Please note that in most cases, your target audience will be your existing client base. This means that you'll need a good understanding of their needs and expectations when it comes to website hosting. If you're unsure about any of this, consider conducting a survey to get some valuable feedback. With this information in hand, choosing the right reseller hosting plan will be a breeze.
Research and select a hosting company
Choosing the right hosting company for your business is a critical step. There are many features to consider when making your choice, including pricing, software applications, customer support, and order management. One approach to guarantee you choose the correct host is to do research. You can begin your research by reading online reviews, talking to customer service representatives, checking social media channels, and comparing pricing models. By taking the time to carefully assess your options, you can be confident you are choosing the best possible host for your business.
Set up your own branded hosting packages
Once you purchase a hosting plan, it is important to take some time and get familiar with all of the features and options that are available to you. Your host will have a specialized dashboard where you can customize your plans and manage their resource allocations. This is also the time to set up any other services that you might offer your customers, such as automatic updates or backups. If you have committed to managed hosting, then this is especially important so that you can configure everything correctly from the start. By taking a little time upfront to learn about your hosting package and set up any additional services, you will be able to provide a better experience for your customers from the very beginning.
Decide your price
Pricing is a sensitive issue, especially when you're first starting out. If your prices are too high compared to your competitors, you'll lose customers. If your prices are too low, you'll be losing money instead of making a profit. It's important to find a balance so that you can attract customers and make a healthy profit. By carefully monitoring the pricing of your competitors and choosing the right price for your products/packages, you can be successful in the reseller hosting market.
Promote your business
There are a variety of ways to promote your business, and the most effective approach depends on your industry and target market. One of the most common methods is advertising, which can be done through paid ads or by optimizing your website for search engines. Once you have potential clients interested in your services, it's important to build credibility by asking for testimonials and reviews. You can also reach new customers by investing in email marketing campaigns, social media, and content marketing such as a blog or how-to videos. Investing in promotion is essential for any business – make sure you're doing it right from the start.
What are the benefits of reseller hosting?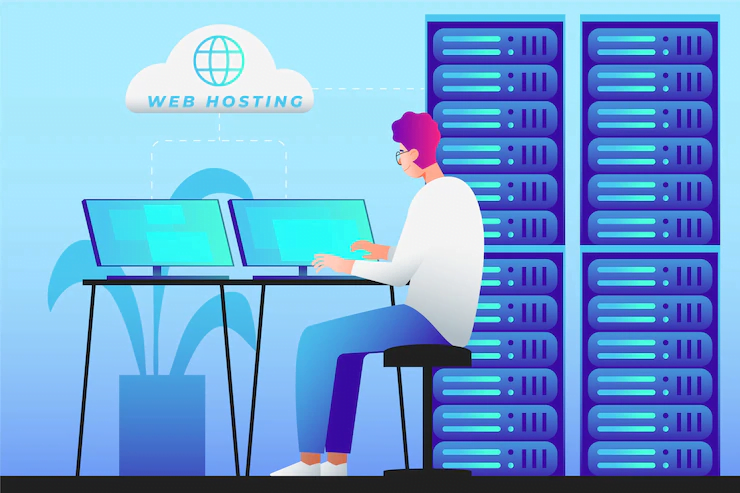 When you become a reseller, you're able to take advantage of many great benefits for your brand. As a reseller, you'll be able to host your customers under your unique brand, allowing you to control the customer experience from start to finish. You'll also be able to bill your customers directly, giving you full control over your pricing and revenue. You can act as a hosting company, offering hosting services and websites to your customers, and easily make profits.
One of the primary benefits of reseller hosting is that it allows you to offer your clients a wider range of options when it comes to web hosting. Because you're buying space from another provider, you can offer your clients plans and packages that are tailored to their specific needs and budget. You also have the ability to create your own independent cPanel control panels for each of your clients, which gives them more autonomy over their site and hosting.
Reseller hosting is an excellent way to get started in the web hosting business with its low initial start-up costs, and the opportunity to upgrade your account as your business grows.
How to make money with reseller hosting?
Reseller plans are designed for people who want to start their own hosting business. By using one control panel, reseller plans make it easy to set up and manage websites, emails, and domain names for your business and your clients. And because many customers may not have the expertise or background in this area, they will completely depend on you for setup and changes to their service. This gives you the perfect opportunity to charge a bit more for your services. Reseller plans are often the cheapest and easiest way to start a hosting business and with the demand for web hosting services always increasing, now is the time to get started.
How you can choose the best hosting provider?
If you're planning on starting your own web hosting business, it's important to choose a reseller hosting service that can offer you the best possible experience. Here are some qualities to keep in mind when making your choice:
Easy-to-use control panel
Money-back guarantee, in case you're unsatisfied with the service
When choosing a hosting provider, be sure to research each one thoroughly to find the right solution for your requirements. You can offer your customers the best possible experience with the right hosting provider. 1Byte is a web hosting company located in Cambodia with state-of-the-art hardware and a 24/7 support team that speaks English, Khmer, and Vietnamese. Our flexible hosting plans are quite affordable, making 1Byte a great option for businesses of all sizes. Hence, if you're looking for a reliable and affordable hosting provider, be sure to check out 1Byte hosting service.
Conclusion
Now that we have an overview of what reseller hosting is and ways you can use it to make money online. By following this guide, you will be able to get started quickly and easily. Just remember to research your options and choose a reputable host. With a little hard work, you can be successful in the reseller hosting business.