How Much Does a VoIP Phone System Cost in 2023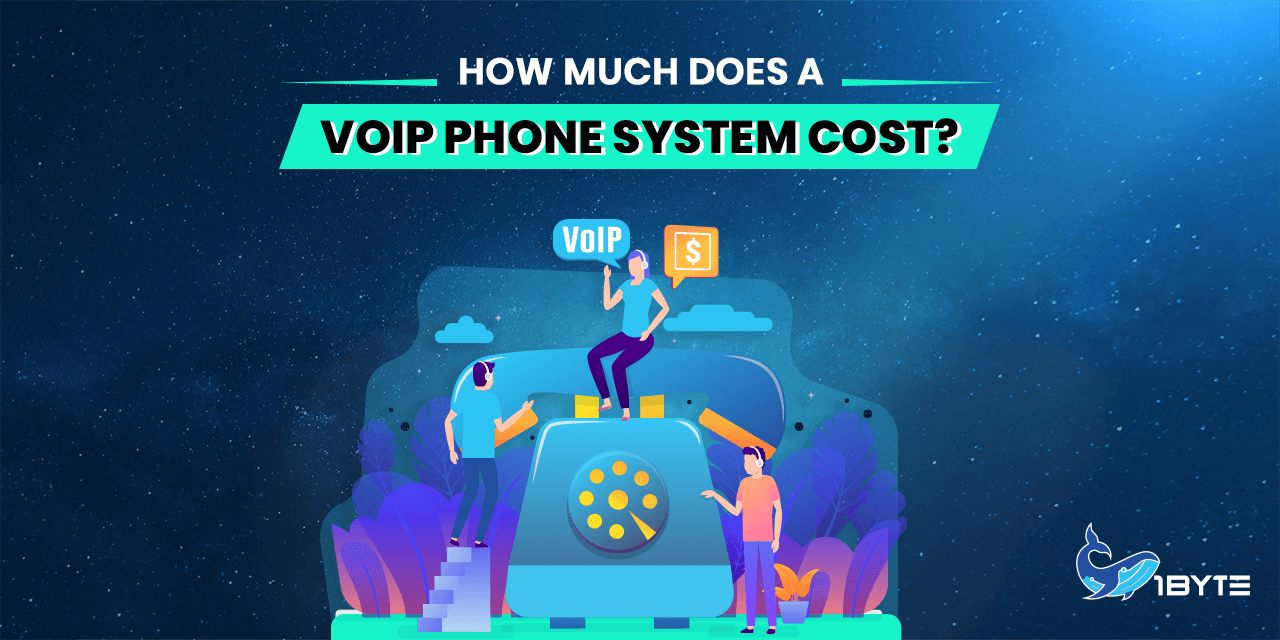 A VoIP phone system is a great investment for any business. It can save your business money on communication costs. But how much does a VoIP phone system cost in 2022? VoIP systems can be much cheaper than traditional phone systems, but the cost varies depending on the features you need. In this article, you'll find the estimated costs of using a VoIP system, so you can make an informed decision for your business.
How are VoIP Phone Service prices determined?
When shopping for a VoIP phone system, it's important to be aware of the two major cost factors: the number of phones (purchase and install) and the number of call paths. For the first cost, there is an upfront cost to purchase and install each phone, plus a monthly fee for each extension.
For the call path cost, the number of outside linex2s needed will also affect the overall cost.
One example is if you have 50 phone extensions but only 10 people making calls at any given time, you may not need as many outside lines. By understanding these cost factors, you can make a better budget for your VoIP phone.
How much does a VoIP Phone System cost?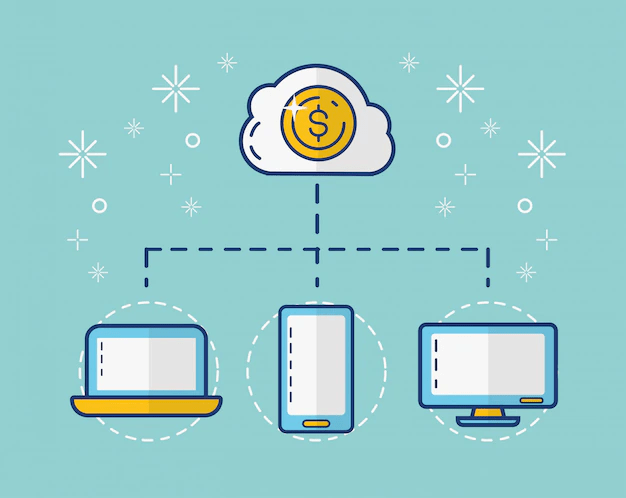 New phone equipment cost
Many customers will purchase all new phone hardware to maximize the advanced features of their new VoIP telephone system. The typical cost of a phone is $100 to $200, and you will probably have to pay labor fees of about $25 to $50 per phone for installation and configuration.
If you have existing VoIP phones, you may be able to modify them for a new VoIP system. This process can be done by professionals. Some VoIP phones are so old that they're obsolete and cannot support new capabilities. In addition, many newer VoIP systems require specialized hardware that is not compatible with older phone models. As a result, customers looking to upgrade their VoIP system may find it necessary to purchase all new hardware. While the upfront cost may be higher, the long-term benefits of having a cutting-edge VoIP system are well worth the investment.
In most cases, VoIP systems can be installed using existing computer hardware, which means that there is no need to purchase new desk phones. If you use desktop or laptop computers and cell phones to run the VoIP software and/or app, you'll likely pay between $25 and $50 per extension for software and installation.
Phone number migration cost
When migrating to a VoIP system, another important factor to consider is the cost of transferring (porting) your existing phone numbers to the new VoIP provider. Each VoIP phone extension will typically cost between $10 and $15 per month, though additional features and devices can increase this cost up to $25 or more. While this may seem like a significant expense, it is important to remember that VoIP systems can offer significant savings in terms of long-distance calling charges and monthly service fees. In addition, many VoIP providers offer a variety of features and add-ons that can further reduce your monthly costs. As a result, the porting fee should be considered in the context of the overall savings that a VoIP system can provide.
Network infrastructure and cabling cost
In order to make full use of a VoIP phone, each individual device will need its own connection to the Internet. In some cases, this can be accomplished by making use of the existing network cabling. Even if a desk has only a single network connection available, many VoIP phones come with a pass-through-style port that can be used to connect the phone without adversely affecting the speed or call quality. However, there are also situations where a phone will need to be installed in a location that doesn't have an Ethernet connection. When this occurs, a new drop will need to be installed, which inevitably leads to additional labor costs. Another potential solution is to upgrade your network switches to support Power over Ethernet (PoE). This would allow you to power the phones without needing to use a wall adapter. Of course, the costs for these infrastructure upgrades will vary depending on your current situation.
Ongoing VoIP Phone Service costs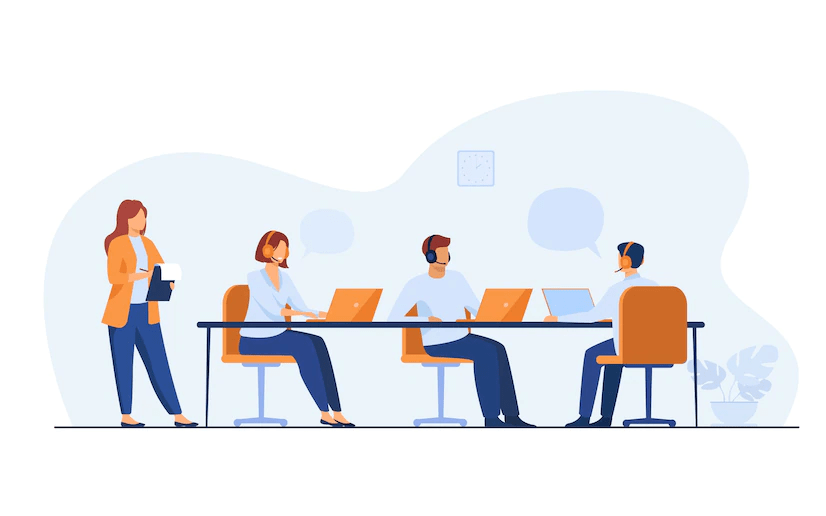 For businesses, one of the most significant advantages of VoIP phone service is the cost savings when compared to traditional landline service. Because the "phone lines" in a VoIP system are virtual, there is no need for the physical infrastructure required for landlines. This can lead to substantial savings on both the initial investment and ongoing maintenance costs. In addition, many VoIP providers bundle the charges for extensions and call paths, which can result in further savings.
VoIP is highly affordable, with each phone extension costing just $15 per month. Additional devices for the same extension are only $3 per month, and the option for call recording is also only $3 per month. Virtual extensions and conference bridges can be added for an additional $3 per month. This makes VoIP an extremely cost-effective option for businesses of all sizes.
Each call path (outside line) costs $10 per month. Additionally, there is a $2.99 per month 911 registration fee per account.
What to avoid when searching for a VoIP System solution?
VoIP phone systems offer many features and can be very cost-effective. However, there are a few things to take into consideration when shopping for a VoIP phone system.
First, you need to stay within your price range. Second, you need to determine what features you need. For basic telephony, KSU-less units and domestic plans should be enough. However, depending on the level of service your business provides, you might want to cut down on some features. For example, if your company uses toll-free numbers, fax, or even scalability for new lines, you might want to get a more expensive subscription. Also, you need to gauge the level of use of the telephone. Some of the best VoIP phones for business will have plans for limited or unlimited minutes. You can find the best VoIP phone for your business by considering these factors.
Conclusion
VoIP phone systems are not only more affordable than traditional phone systems, but they also offer several features and benefits that make them the better choice for businesses. They are also very easy to set up and use. You can find a VoIP phone system that will work for you and your business by shopping around and comparing prices. As VoIP technology continues to evolve, we can expect the price of VoIP phone systems to continue to decline, making them even more accessible to businesses of all sizes.
1Byte's Cloud Server Service is the perfect VoIP solution for small businesses. Not only is it significantly faster for your local customers, but it's also fully managed and very cost-effective. 1Byte is committed to customer satisfaction, so you can be sure that you'll be well taken care of. And at such a great price, it's a no-brainer for businesses looking to switch to VoIP. Contact 1Byte today and see for yourself!