10+ Best DMCA Ignored Hosting Services for Your Website [2023 Roundup Review]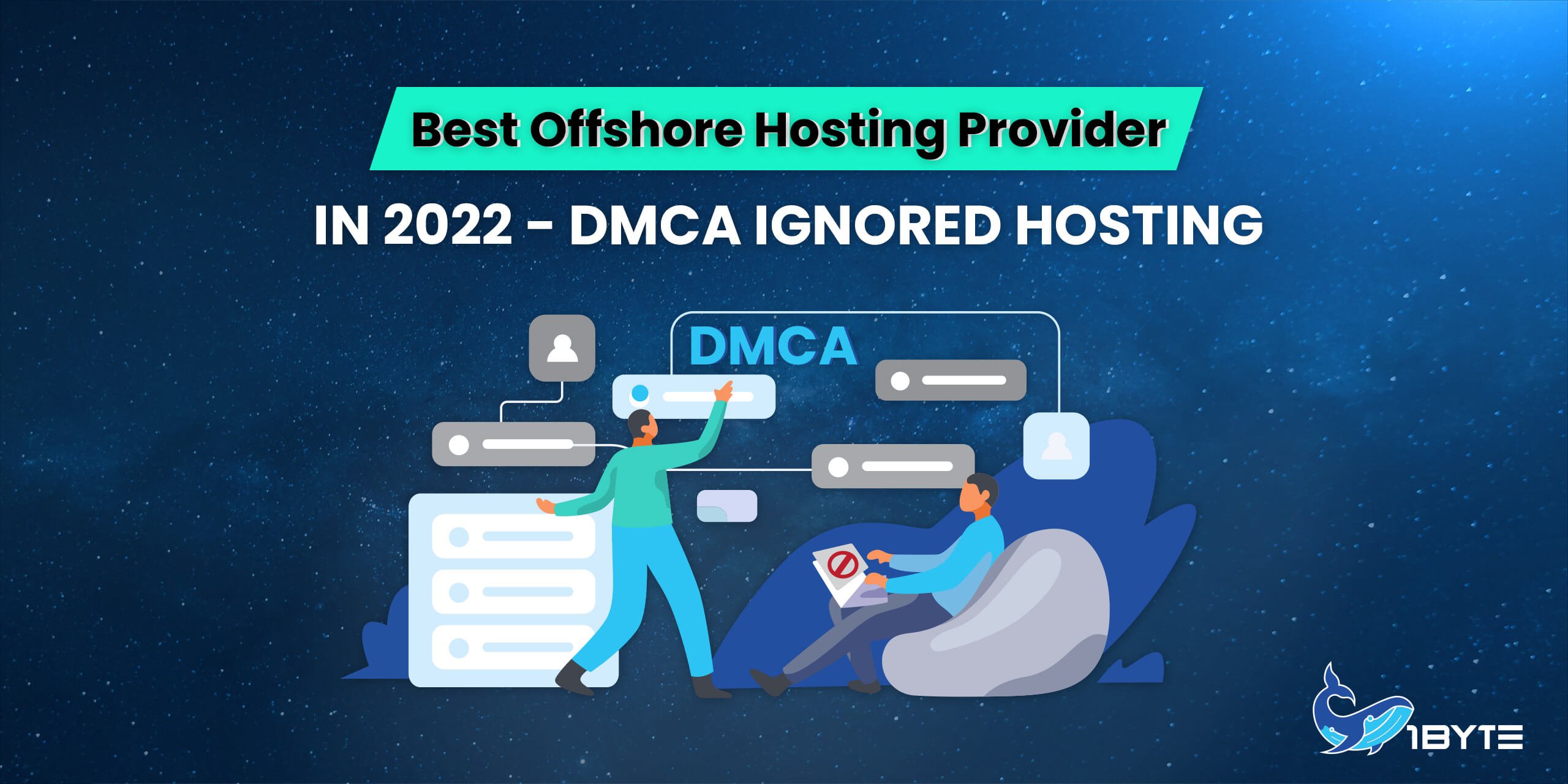 When starting a website, you might have come across the term DMCA when searching for suitable hosts. DMCA-ignored hosting is a solution for your website to be safe from arbitrary takedowns. If you're looking for a hosting service that will allow you to ignore DMCA takedown requests, check out seven of the best DMCA-ignored hosting services available in this blog post.
What To Look For in the Best DMCA-Ignored Hosting Services
The Digital Millennium Copyright Act, or DMCA, is a set of laws that protects copyrighted material. While hosting providers will comply with DMCA requests from copyright holders, a DMCA-ignored hosting provider will not monitor or remove suspected infringing content and will ignore any DMCA notice against the unlawful use of copyrighted material.
And here are a few features you should look for in the best DMCA-ignored hosting service.
A clear policy
When you are looking for a hosting service that ignores DMCA, be sure to check for a clear DMCA policy. A clear policy gives you peace of mind knowing that your content is safe and secure. This ensures that you can avoid any legal issues that could arise from using an infringing host so you can continue to use the service without worry.
The location of the servers
The location of the servers is another key feature of the best DMCA ignored hosting service. The main reason to consider offshore server locations is that it provides increased privacy and security and greater freedom from censorship.
Resources and performance
A good DMCA ignored hosting service will provide you with the resources you need to ensure your website is up and running smoothly. For performance, you'll want to make sure the hosting service can handle a high volume of traffic without slowing down and can deliver your content quickly and reliably.
Diverse payment methods
Paying with alternative payment methods will help protect yourself from legal action and theft of your data when using a hosting service. To avoid this issue altogether, you should look for services out there that accept Bitcoin or anonymous transfers.
Security
Since DDoS attacks are one of the worst forms of attack, the best hosting services offer protection from them and many other dangers.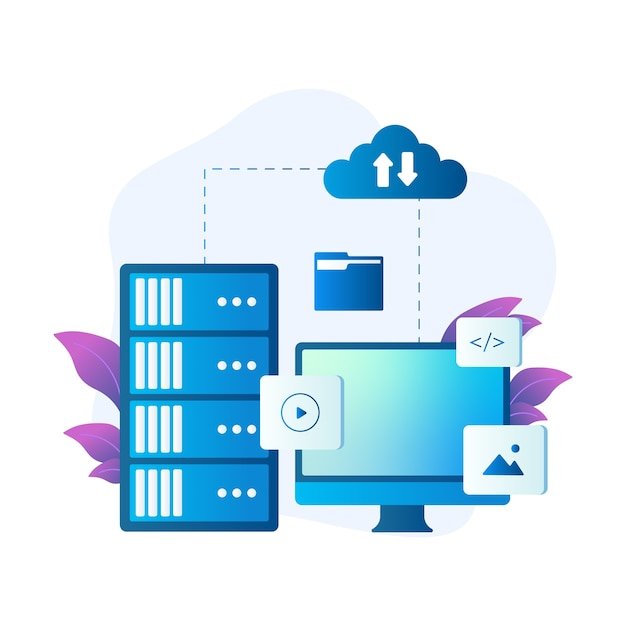 Best DMCA Ignored Hosting Services
1. 1Byte
1Byte is the top trusted cloud hosting and web hosting provider in Cambodia, which is known as one of the best DMCA ignored countries in Asia. They strive for better services and technological solutions to provide customers with the best possible experience, allowing them to be creative and confident in developing their businesses.
Outstanding pros:
1. No legal problems: This is especially important when you are located in a DMCA ignored nation. Although the internet has no geographical boundaries, it still protects copyright laws.
2. Seamless connectivity with the lowest latency: Since you are located in a DMCA ignored country, choosing a reliable and seamless service provider is important. One who can bring a fast internet connection to make your business more productive.
3. Affordable price: Of course, they understand that you are on a budget. Think 1 Byte if you are in need of a service provider who can offer cost-effective plans and services while providing top-quality support.
4. A dedicated 24/7 support team: You might need extra assistance in the future. Make sure that your service provider has a dedicated team who can address issues at any time of the day and any day of the week. Along with that – the 1Byte team all are fluent in English, Khmer, and Vietnamese that can help you elevate your business at ease.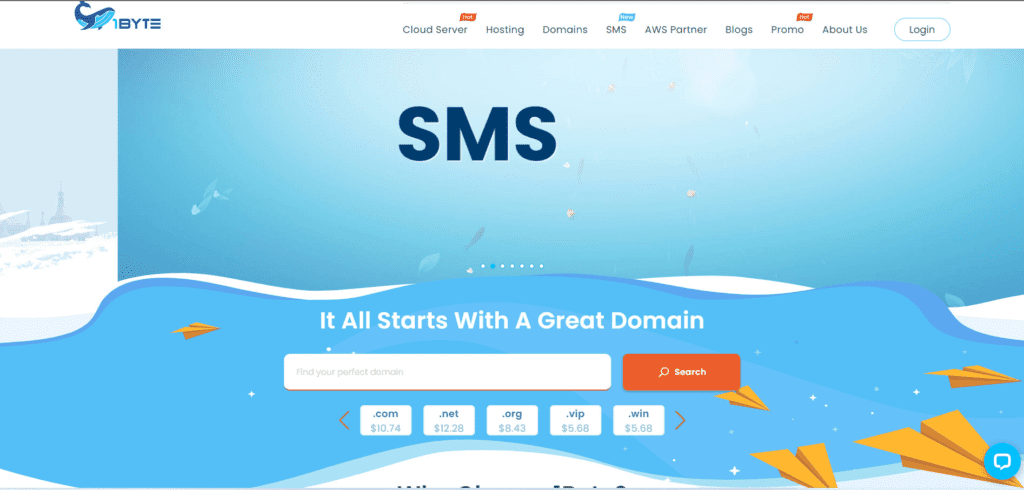 2. BlueAngelHost
BlueAngelHost provides Bulgarian servers for surface offshore or DMCA Ignored Hosting. They support migration efforts and guarantee user anonymity and security against leaks. Through their hosting, you can publish a wide range of information while remaining anonymous on the website. There is no possibility of being found. As a result, these figures demonstrate that BlueAngelHost is among the best working providers.
Outstanding pros:
1. Free DDOS Protection
2. Offshore Hosting and Server
3. Enterprise-class Hardware
4. 24/7 Customer Support.
5. 99.99% Uptime Guarantee
6. 7-day Money Back Guarantee

3. AlexHost
AlexHost is known as having the most affordable price in the market. Customers can choose from multiple plans depending on their desired bandwidth and space requirements; AlexHOST's cheapest plan starts at $4/month! With different payment methods, you pay through Bitcoin, Litecoin, or Dashcoin.
Outstanding pros:
1. Offshore data center
2. Support always
3. Certified domain registrar
4. Well-performed Hardware
5. 1TB Anti-DDOS Protection
6. Identity protection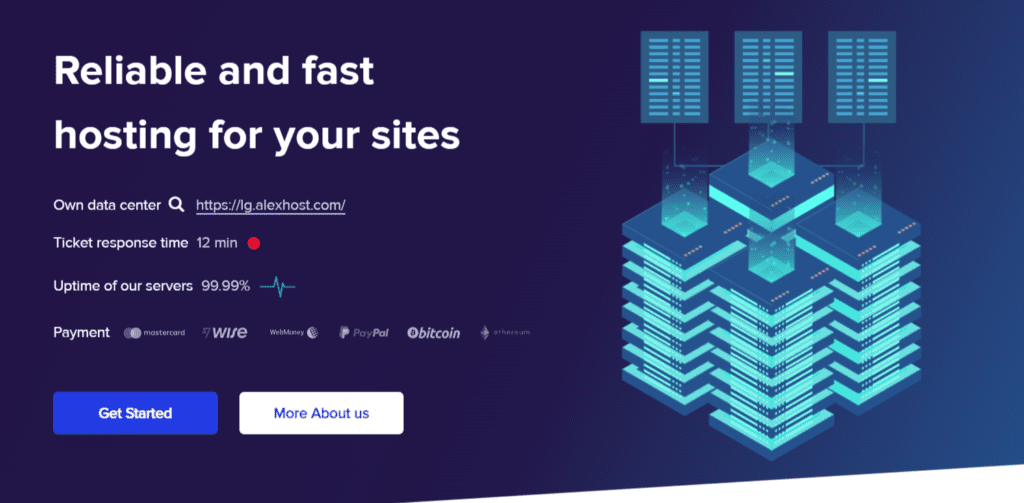 4. ProHoster
ProHoster should be the best DMCA ignored hosting that not only offers the most comprehensive range of features for your website but also allows you to host content without worrying about copyright infringement. Like many other great DMCA-free hosting services, there are no illegal activities allowed and if someone does use their site for anything unethical then they will be reported immediately.
Outstanding pros:
1. Free Website Builder
2. Multiple Websites
3. Payment through Multiple Cryptocurrencies
4. Windows Offshore Hosting
5. Free Domain
6. Free SSL Support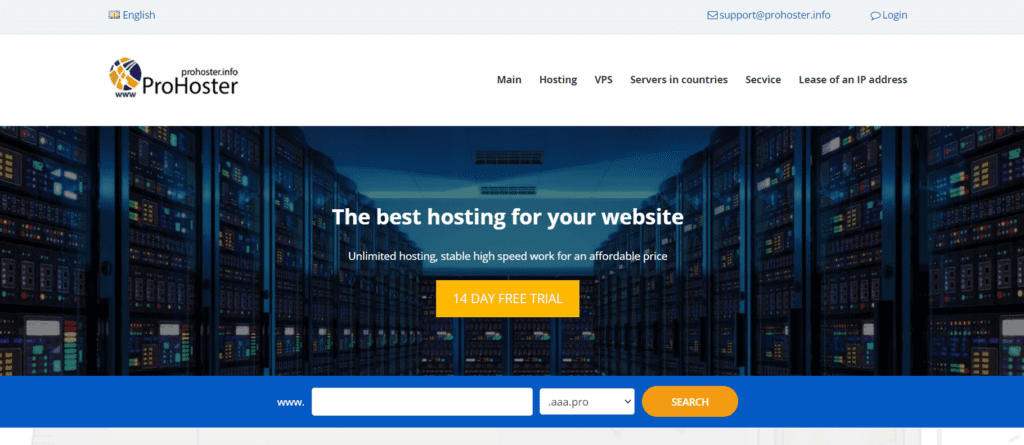 5. Webcare 360
One of the most privacy-focused web hosting providers with cutting-edge, lightning-fast hardware is Webcare360. WebCare360, a web hosting firm founded in 2009 by St. Kitts and Nevis, intends to offer safe and secure anonymous web hosting services and establish a web hosting business that cares for privacy and anonymity.
Outstanding pros:
1. High performance
2. Unmatched services
3. Assured privacy
4. Full root access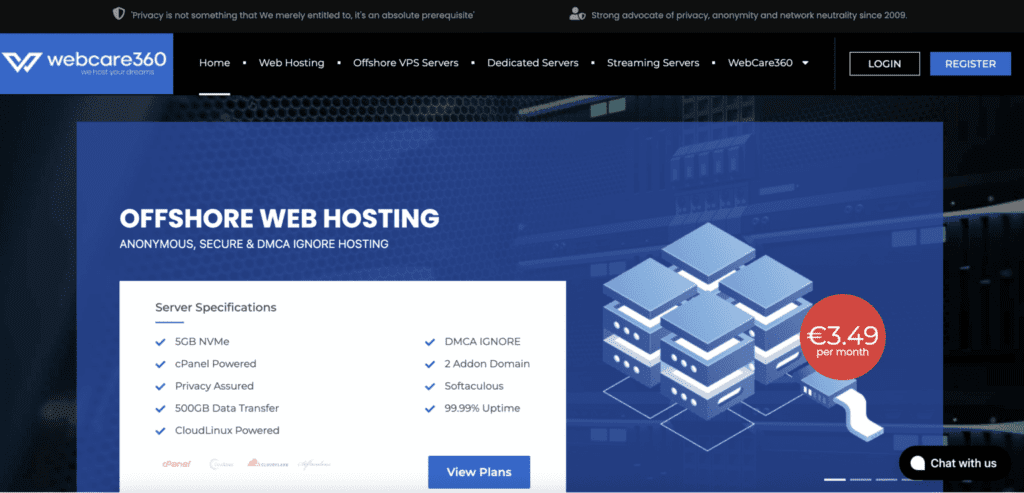 6. Shinjiru
Shinjiru, founded in 2000, is one of the most experienced offshore web hosting service providers, with 8 offshore locations worldwide. It offers offshore web hosting, allowing you to host your website with any type of content. Offshore hosting data centers are located far from your origin to protect your website from DMCA and other legal laws.
Outstanding pros:
1. StrongBOLT feature
2. Identity protection
3. Anonymous payment
4. Impenetrable securitY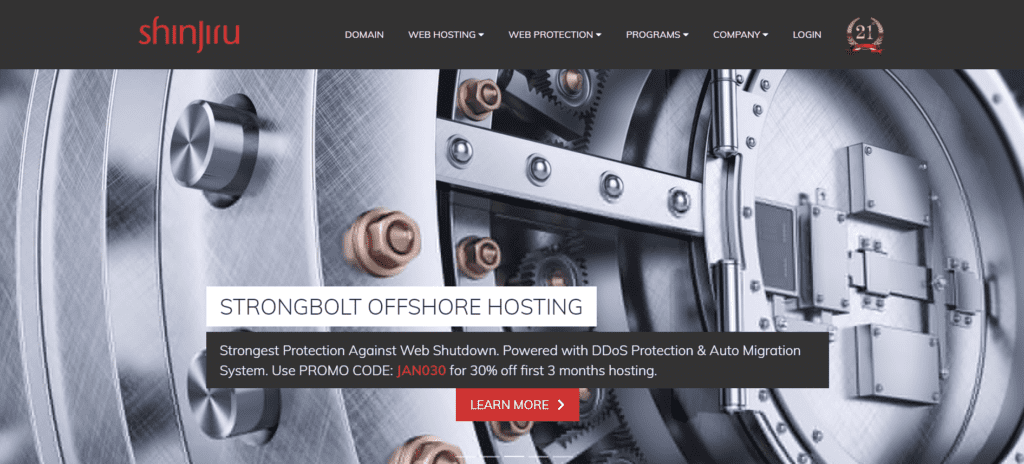 7. YouStable
Web hosting, VPS servers, dedicated servers, and other services are all provided by YouStable, an Indian hosting company. YouStable, which was founded in 2015, seeks to offer market services that are both affordable and of the highest caliber. With 6 Data Centers, YouStable offers its services all over the world depending on the server you select.
Outstanding pros:
1. Full Privacy
2. 99.99% server uptime
3. Server configuration option
4. All Adult Content Allowed
5. Lenient Content Policy
6. 30-day Money-Back Guarantee


8. AbeloHost
In 2012, Abelohost was founded with the intention of offering top-notch offshore hosting services. From the beginning, AbeloHost has strived to outperform its rivals by offering the most power, security, speed, and performance.
Outstanding pros:
1. Full Root Access
2. 99.9% uptime guarantee
3. Unmetered bandwidth
4. Quick setup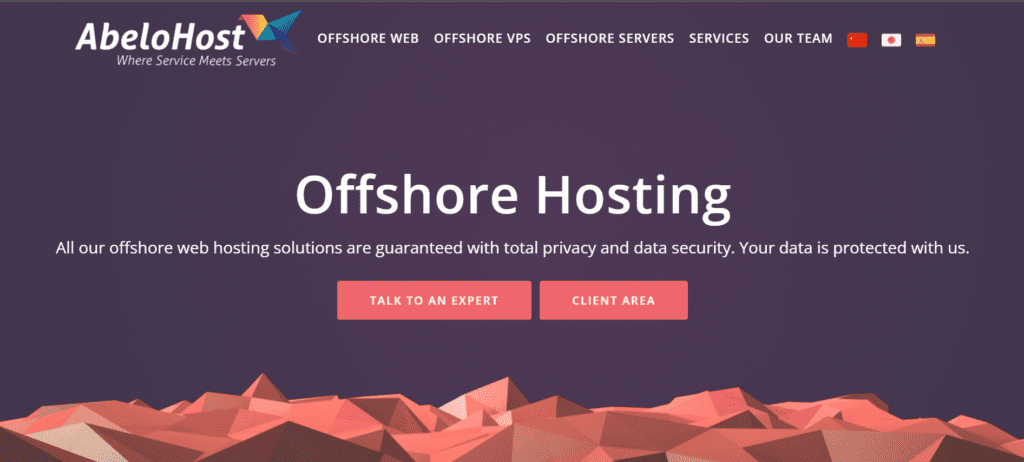 9. ViceTemple
The most distinctive service provider is ViceTemple, which was founded in 2016 and has serviced over 14,000 customers. Its mission is to improve accessibility and safety in the adult market.
Outstanding pros:
1. DDoS defense
2. Full Root Access
3. Free SSL (or Secure Socket Layer)
4. Unmetered traffic

10. Impreza
Impreza was founded in 2015 to offer DMCA Offshore Hosting services that are safe, dependable, and quick. Since its founding, Impreza has provided exceptional services to more than 3,000 delighted clients, who rate it highly. The fact that Impreza offers decentralized web hosting on the market is its best feature. Because web hosting is decentralized, the vendor cannot intentionally shut down your website.
Outstanding pros:
1. Free DDoS protection
2. Crypto Payment option
3. SSL security
4. 24/7 support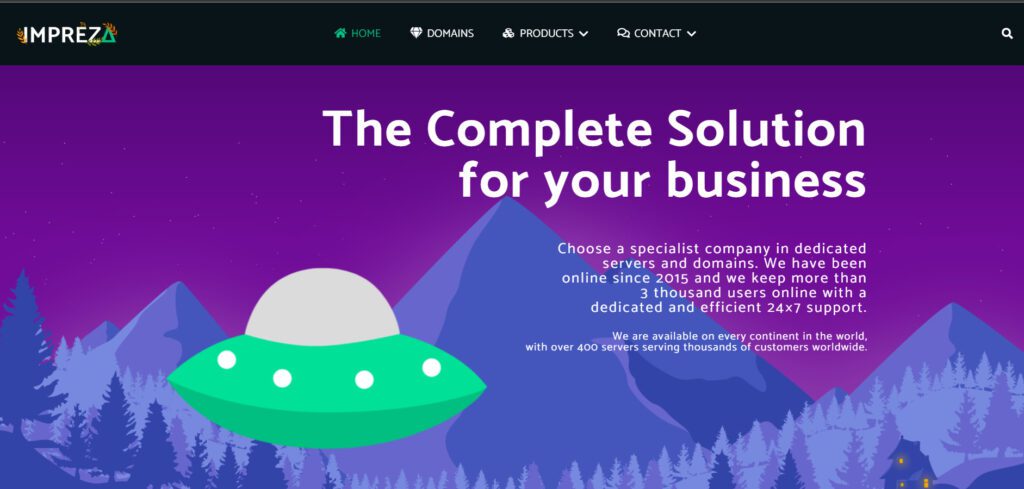 11. HideMyHost
A US-based company called Hidemyhost has been offering quick and dependable offshore hosting services since 2001. They provide a simple user interface, round-the-clock cPanel support, and other features paired with fully managed services and an excellent knowledge base. Additionally, you get video tutorials that help users learn quickly and maintain their privacy while using a successful website without having to worry about whether it's legal to access it or not.
Outstanding pros:
1. 99.9% Uptime Guarantee
2. 7 days Money Back Guarantee
3. Instant access and setup
4. Unlimited 24/7 Quality Support
5. 100% Anonymous and Private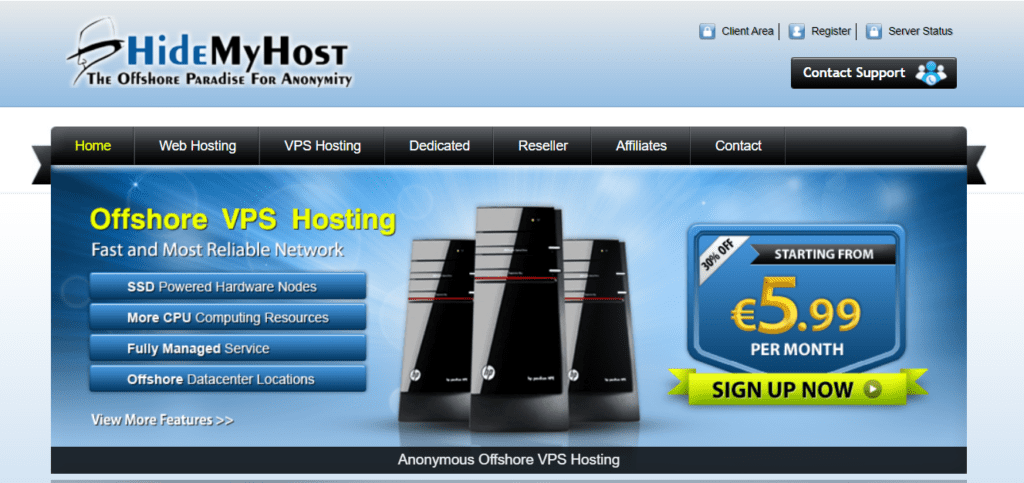 Conclusion
If you're looking for the best DMCA-ignored hosting for your website, this guide has answered all of your questions about choosing a hosting service. In Particular, we have provided the details of the top 7 best DMCA-ignored hosting providers. These services have been carefully selected from hundreds of options, based on their features and benefits to help you find a service that fits what you need!