How to Choose a Server for Small Businesses: A Complete Costing Guide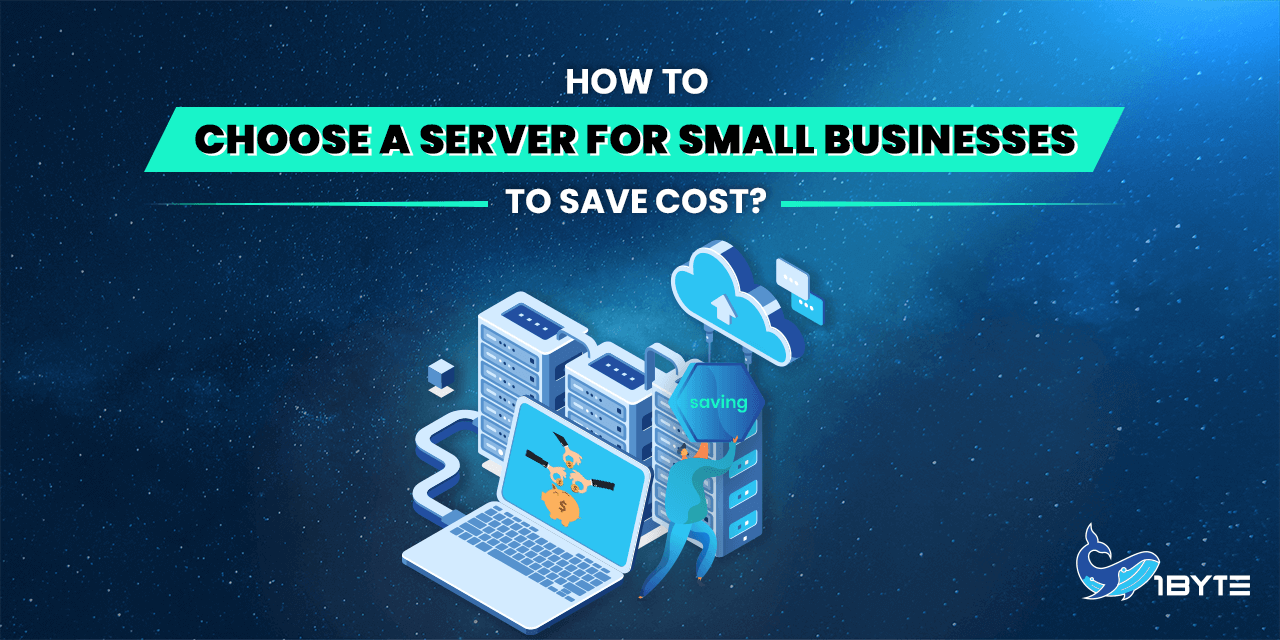 Due to substantial technological advancements over the past few years, small businesses have more choices than ever when purchasing servers. This guide will outline all the costs included in running a server and tips to pick the right one that meets your needs. With the right information, you can make an informed decision that will save your business time and money.
Why does your small business need a server?
Buying a server has long been a huge concern for most SME owners. After all, servers can be expensive, and you may not be sure if you really need one. The brief answer is that it depends on your business needs. However, in general, a server can be a great asset for any small business. Below are the top reasons why your small business may need a server:
A server can give you more control over your data. When you have a server, you can store all of your company's data in one central location. This makes it easier to manage and protect your data. By storing all of your data on a secure server, you can protect it from hackers and other security threats.
A server can improve communication within your company by giving employees their own email addresses and allowing them to access shared files more easily. When employees have access to the same data and applications, they can work more efficiently
A server can save you money in the long run. When you have a server, you don't have to pay for expensive software licenses for each individual computer.
How to choose a server for small businesses?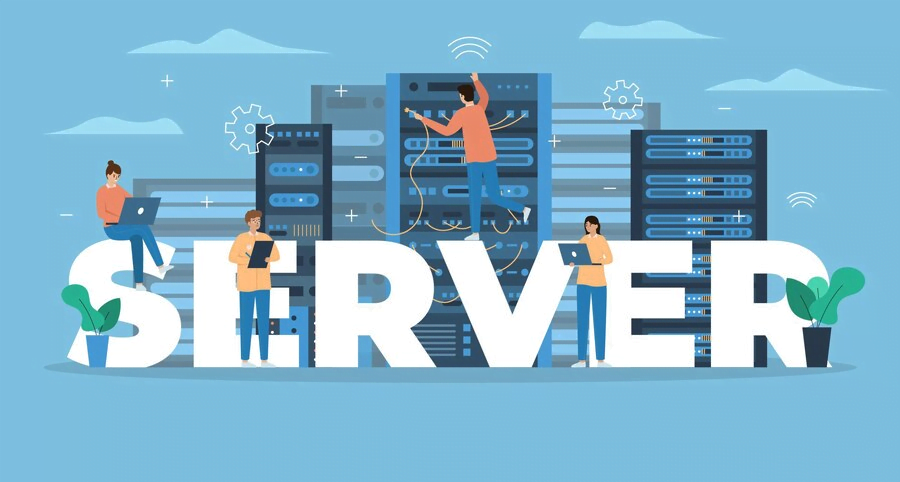 When choosing a server for a small business, there are a few factors to consider.
The first thing to decide is what the server will be used for. Different servers offer different functions, each with its own strengths and weaknesses.
When you know what a server is used for, you need to consider its specifications for the ideal configuration. This includes the type of processor, the amount of memory, and the size of the hard drive. You should also decide on the operating system and any applications that you anticipate needing.
The next step is to determine the budget for the server. Servers can be expensive, so it's important to set a budget and make sure that it fits within your company's financial constraints.
Once you have finally decided and purchased a server, it is important to set up the server correctly in order to get the most out of it. If your company has its own IT staff, they will need to be familiar with the server and its software. If not, you may need to hire an IT consultant to help set up and maintain the server. Either way, making sure that your server is properly configured is essential for getting the most out of your investment.
Costs of your small business server
The price of the software and the cost of servicing it are the two primary elements to consider when buying a server for a small business. As every business has different needs, the type or model of server that is best for your company may vary. However, the new server cost does not end with buying the device. Here are some expenses you need to consider before setting up a server.
Cost of hardware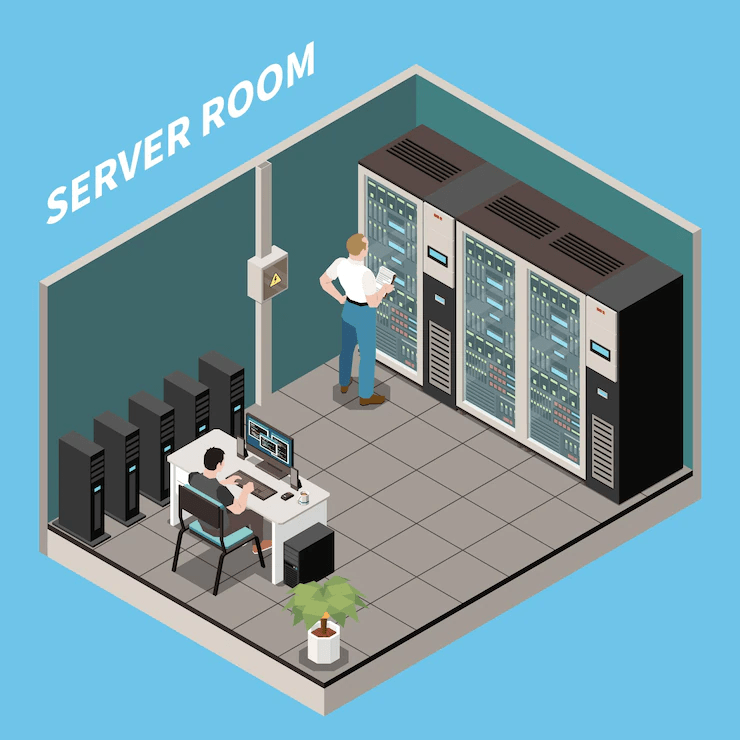 The cost really depends on the size and speed of the server that you need. The hardware cost will vary. If you are looking for a fast server, then be prepared to pay a higher price. However, if you only need a server for basic storage, then you can expect to pay a lower price. Before deciding to pay for hardware costs, remember a few things:
Consider your speed, security, storage, and bandwidth needs.
Be aware that better and more functional hardware will cost more money.
And, keep in mind that upgrading your hardware is also going to be expensive.
The average prices for hardware range from $1000 to $4000. With these numbers in mind, you will better understand the server cost when walking into a store to buy one. Choosing SSD instead of SATA, for example, will generally add at least an additional $500 to the price tag.
Cost of installation
Even if you're comfortable working with technology, it's important to have a professional install your server. They will be able to determine the device's best placement and ensure it is properly connected. While this service comes at a cost, it is worth it to avoid any problems arising from an improperly installed server. A badly installed server can lead to data breaches and other security issues. IT experts are trained to install servers properly, and they have the experience necessary to ensure that the installation is done correctly. The cost of hiring an IT expert may be high, but it is worth it to ensure the safety of your data.
Cost of maintenance
Servers are essential for keeping your website up and running. However, servers can be expensive to maintain, and the cost of upkeep can quickly add up. One way to keep your server running like brand-new is to conduct regular maintenance services. Maintenance procedures can differ depending on your server type, but the average upkeep time is 1-10 hours per month. By outsourcing server maintenance to a professional IT service, businesses can ensure that their websites are always online and running smoothly. While the cost of server maintenance can vary depending on the size and complexity of a website, businesses can expect to pay anywhere from $150 to $1,500 per month for this service.
Cost of repairing and fixing
When a hardware component breaks, it can be expensive to replace. However, before you spend money on repairs, it's important to consider whether or not the warranty is still active. In addition, safeguarding your hardware from any accident that may arise can help to prevent regular breakage. However, when you rent a server, the fees to fix damaged hardware are typically included in the monthly installments.
Equip the cloud server for your small business with 1Byte
1Byte's cloud server is the perfect choice for small businesses who are looking for a reliable, privacy-sensitive, and stress-free cloud server experience. With our instant server initialization, proactive web-based tool, and gigabit bandwidth, your business can trust 1Byte to deliver a high-quality cloud server solution. Additionally, our competitive price point makes 1Byte the most affordable cloud service provider in South East Asia.
Conclusion
You now have a good grasp of all the costs associated with running a server for your small business. You also know how to pick the right server based on your business needs. Always keep in mind that cheaper is not always better when it comes to servers. Don't forget to factor in future growth when you make your decision. If you need help picking out the right server, we're here to help. Our IT experts will be more than happy to assist you in choosing the perfect server for your business.