From Vision to Reality: The Birth and Growth of ASEAN Para Games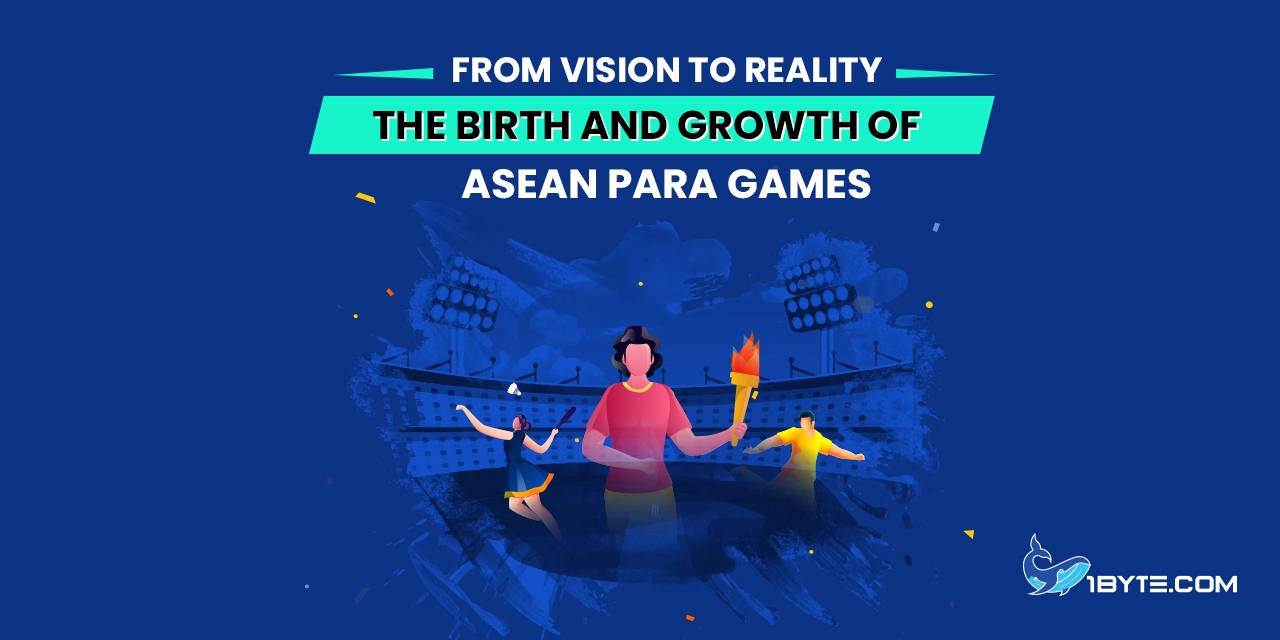 Welcome to the amazing adventure of the ASEAN Para Games, which has its latest iteration in Cambodia's own Phnom Penh!
The ASEAN Para Games has grown from humble beginnings to become a beacon of inclusivity and inspiration for para athletes throughout Southeast Asia. In this article, we will look at the inception and progression of the ASEAN Para Games, from a visionary concept to a celebrated reality. Join us as we investigate the extraordinary path of the ASEAN Para Games and how it has improved the lives of para athletes, broken down barriers, and built a more inclusive society. Prepare to learn the incredible narrative behind the ASEAN Para Games and the significant influence it has had on the area.
Inception of the ASEAN Para Games
Let's rewind to the early days when the seeds of the ASEAN Para Games were first sown. In this section, we will explore the origins of this groundbreaking event and the visionaries who turned the dream of the ASEAN Para Games into a remarkable reality.
Background on the establishment of the ASEAN Para Games
The creation of the ASEAN Para Games was a watershed moment in the region's sporting history. It arose from the realization that para athletes deserved a forum to demonstrate their unique abilities and skills. The idea gained traction during the 2001 ASEAN Summit, when Southeast Asian leaders joined together to voice their support for the creation of a dedicated sporting event for athletes with impairments. This was a watershed moment in the region's dedication to inclusion and fair opportunity.
Following the conference, ASEAN member countries held a series of discussions and consultations to create the groundwork for the ASEAN Para Games. These conversations centered on developing a structure that would assure fair competition, accessibility, and the event's overall success. Finally, in 2003, the first ASEAN Para Games were held in Hanoi, Vietnam, marking a watershed moment for Southeast Asian para athletes. Since then, the ASEAN Para Games has risen from strength to strength, attracting more participants, garnering more attention, and becoming an inspiring symbol of solidarity, persistence, and sporting achievement for ASEAN athletes with disabilities.
Vision behind the creation of the games
The ASEAN Para Games were founded with a single goal in mind: to give a platform for para athletes to succeed, inspire, and transcend limitations. The games' objective was to promote inclusivity, to celebrate the indomitable spirit of para athletes, and to promote the belief that disability should never be a barrier to excellence. It aimed to challenge social stereotypes of disability by highlighting para athletes' incredible talent, devotion, and resilience. The goal was to establish a welcoming and empowering environment in which para athletes could compete at the greatest level and receive the respect they deserved.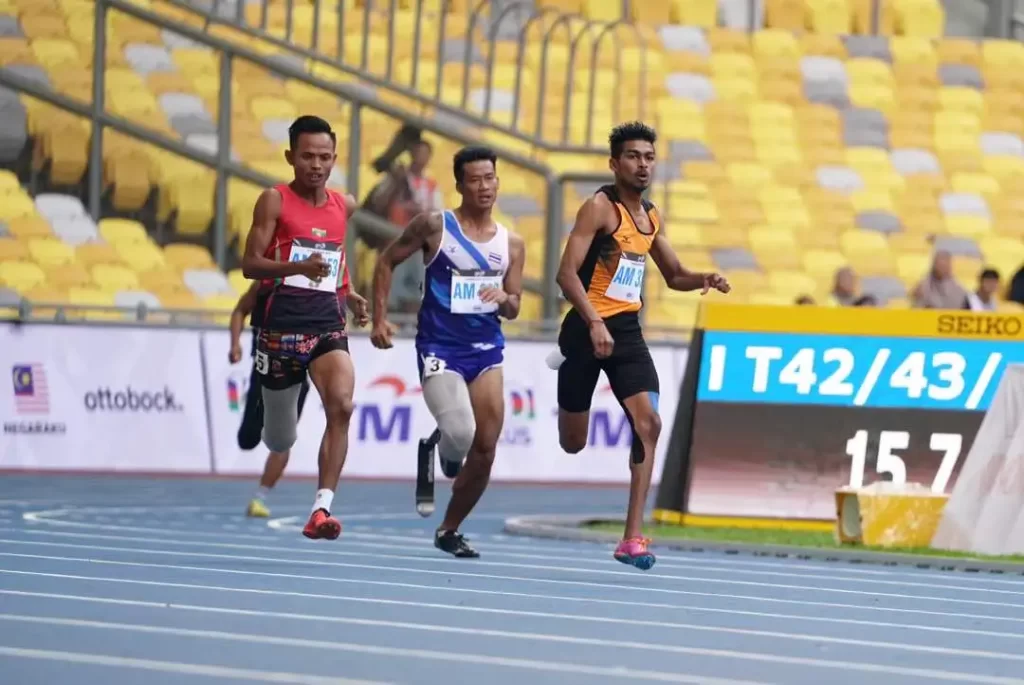 The ASEAN Para Games envisioned a future in which disability is not viewed as a barrier, but rather as a distinct feature that contributes to the diversity and depth of the sporting world. The games were designed to encourage people with disabilities to achieve their aspirations, test their limits, and demonstrate that everything is possible with drive and endurance.
Challenges faced in organizing the first edition and overcoming them
The first ASEAN Para Games were not without difficulties, but they were surmounted through commitment and teamwork. The lack of infrastructure and facilities specifically created for para sports was one of the key problems. This meant that current facilities would have to be changed and adapted to meet the specific needs of para athletes. Despite limited budget and scheduling constraints, organizers worked valiantly to ensure that the sites were accessible and well-equipped.
Another problem was establishing public knowledge and enthusiasm in para sports. Many people were unaware of para athletes' skills and accomplishments, and it was critical to shift perceptions and break down barriers. To promote the word and generate excitement, organizers conducted significant awareness initiatives, leveraging social media, conventional media, and community engagement. Furthermore, logistical problems like as transportation, lodging, and catering had to be properly addressed to guarantee that all attendees had a pleasant and memorable experience.
These problems were solved via efficient preparation, coordination, and the assistance of numerous stakeholders, and the first edition of the ASEAN Para Games was a great success. The determination of the organizers and the community's continuous support opened the path for future editions of the games, ensuring that para athletes continue to have a platform to demonstrate their abilities and inspire others.
Evolution and Expansion of the Games
As the ASEAN Para Games grew in popularity and recognition, it began to adapt and expand, providing new opportunities for para athletes to demonstrate their abilities. This section delves into the games' extraordinary journey, showcasing their growth, significance, and key milestones along the route.
Growth of participation and increased support from ASEAN member countries
The increased participation and support from ASEAN member countries has been critical to the success and development of the ASEAN Para Games. More athletes with disabilities have been empowered to express their talents and compete at the highest level as awareness and excitement for para sports has extended throughout the region. The number of participants has progressively increased with each edition of the games, demonstrating ASEAN nations' growing interest and commitment to promoting inclusivity and equality in athletics.
This increase in participation can be ascribed to a number of things. For starters, the ASEAN Para Games have provided a venue for para athletes to showcase their ability, motivating others and breaking down societal obstacles connected with impairments. These competitors' astounding demonstrations of strength, talent, and tenacity have won the hearts of people all throughout the region, motivating more people to participate in para sports.
Furthermore, greater support from ASEAN member countries has been critical in promoting the games' expansion. Recognizing sports' transformative impact, governments and sports organizations have invested in infrastructure, training programs, and financial support for para athletes. This assistance has created a favorable atmosphere for parasports to thrive, allowing athletes to get access to resources and opportunity to improve their skills and compete at the highest levels.
Furthermore, ASEAN member countries have been actively working and sharing best practices in the development of para sports. Nations have come together to exchange information and experiences through seminars, workshops, and exchange programs, using collective expertise to improve the quality and reach of the ASEAN Para Games. This cooperative spirit has not only boosted the games, but it has also promoted more regional togetherness and fraternity among participating nations.
Introduction of new sports and categories to accommodate a wider range of disabilities
The ASEAN Para Games have changed and modified throughout time to ensure inclusivity and representation for a broader range of disabilities. The organizers have established new sports and categories to cater to the special requirements and skills of para athletes as part of their commitment to embracing diversity.
Recognizing that disabilities vary considerably, the games' sports programs have grown beyond traditional activities. This expansion has enabled athletes with various disabilities to demonstrate their abilities and compete on an equal playing field. Wheelchair basketball, sitting volleyball, boccia, and powerlifting are among the new sports that have been added, enabling possibilities for para athletes with physical limitations to thrive in their respective disciplines.
The ASEAN Para Games have introduced new sports as well as specific divisions within current sports to accommodate a larger range of disabilities. Athletes with vision impairments, amputations, and cerebral palsy, for example, have their own categories in sports. This classification system provides fair competition and allows athletes with similar disabilities to compete against one another, demonstrating their strengths and pushing the limits of what is possible.
The addition of new sports and categories has not only increased chances for para athletes, but has also contributed to the games' overall expansion and popularity. It has attracted a more diversified group of competitors, each with their own set of skills and abilities, which has increased the competition's depth and interest. Spectators and fans are treated to a display of athleticism and determination, watching personally the extraordinary exploits of ASEAN para athletes.
Furthermore, the addition of new sports and categories has had an impact that extends beyond the ASEAN Para Games. It has spurred the development of grassroots para sports programs, encouraging people with disabilities to participate in physical activities and pursue their passion for sports. The games have had a ripple effect by giving opportunities for participation and competition, encouraging a more inclusive culture that embraces and celebrates the abilities of all persons, regardless of their disability.
Recognition and impact of the games in changing perceptions towards disability
The ASEAN Para Games have been instrumental in changing attitudes around disability and encouraging inclusivity. These games have gained prominence and generated a shift in cultural views toward people with disabilities as a result of their exposure and influence.
The ASEAN Para Games fight prejudices and misconceptions about disability by exposing the extraordinary abilities and achievements of para athletes. They show that handicap does not define or limit a person's potential or talents. Para athletes inspire others via their involvement and success in sports, breaking down boundaries and demonstrating that determination and skill can overcome any impediment.
The games have given para athletes a platform to achieve recognition and appreciation for their abilities and efforts. Their performances enthralled audiences by demonstrating the strength of human perseverance and the triumph of the human spirit. As spectators observe para athletes' strength, skill, and determination, they are driven to reconsider their preconceived beliefs about disability and adopt a more inclusive viewpoint.
The ASEAN Para Games have an impact that extends beyond the sporting arena. Participants and viewers alike have developed a sense of unity and fraternity as a result of the games. They have brought people from many backgrounds together, bridging cultural, socioeconomic, and linguistic divides. The games have established a community that embraces difference and understands the value of inclusion via shared experiences and mutual support.
Lastly, the ASEAN Para Games have an impact on politicians and decision-makers. The games acted as a catalyst for legislative changes and the adoption of policies that protect and promote the rights and well-being of people with disabilities. They have emphasized the significance of accessibility, inclusion, and equal chances, leading governments and organizations to take aggressive actions toward fostering a more inclusive society.
The 2023 ASEAN Para Games
The 2023 ASEAN Para Games, commonly known as Cambodia 2023, will take place for the 12th time in 2023. It will be held from June 3 to 9, 2023, in the dynamic metropolis of Phnom Penh, Cambodia. Cambodia will be hosting the ASEAN Para Games for the first time, making this a momentous occasion for the country.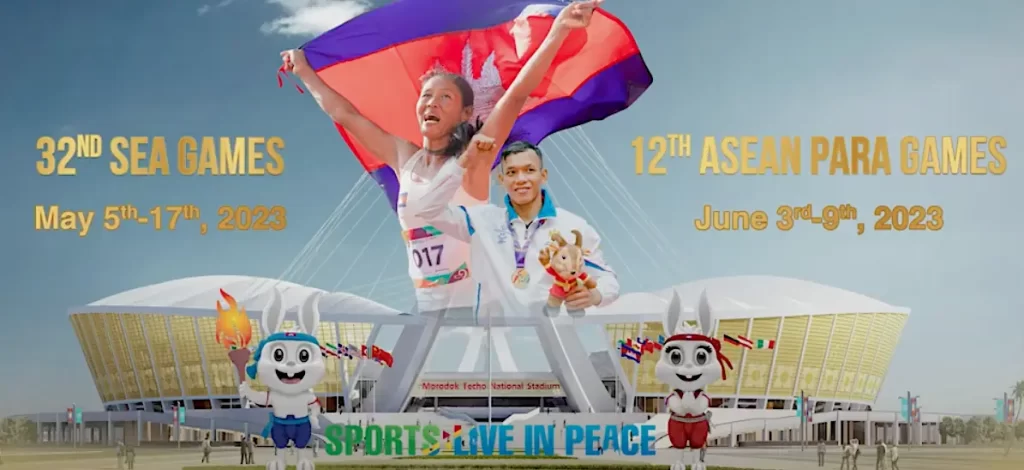 The ASEAN Para Sports Federation (APSF) governs the event as part of the ASEAN Para Games heritage, ensuring that the highest standards of competition and inclusivity are met. Over the years, the APSF and its member countries have been critical to the success and expansion of the ASEAN Para Games.
The ASEAN Para Games in 2023 would bring together para athletes from all around Southeast Asia to demonstrate their skills and compete in a variety of sports disciplines. It will be a celebration of their extraordinary abilities, perseverance, and sportsmanship. Athletes with disabilities will be able to shine on a regional scale, motivating millions of people and challenging societal views.
The bustling capital city of Cambodia, Phnom Penh, will provide as an appropriate backdrop for this renowned event. The city is ready to welcome athletes, officials, and fans from all across the region, thanks to its rich cultural legacy and great hospitality. The games will not only provide a platform for sporting greatness, but will also provide an opportunity for Cambodia to promote its colorful culture and customs to the rest of the globe.
As the 2023 ASEAN Para Games approach, anticipation grows, with preparations ongoing to ensure a memorable and successful event. Athletes are hard at work, organizers are finishing up the venues, and the local population is anxiously awaiting the arrival of participants and tourists.
The 2023 ASEAN Para Games will definitely be a watershed moment in ASEAN Para Games history, a monument to the vision and dedication of the organizers, athletes, and supporters who have worked relentlessly to bring this event to fruition. It will be a celebration of diversity, athleticism, and the transformative power of the human spirit. Stay tuned for additional information as we approach this incredible sporting spectacular.