Why Free Web Hosting Is Bad For Your Business?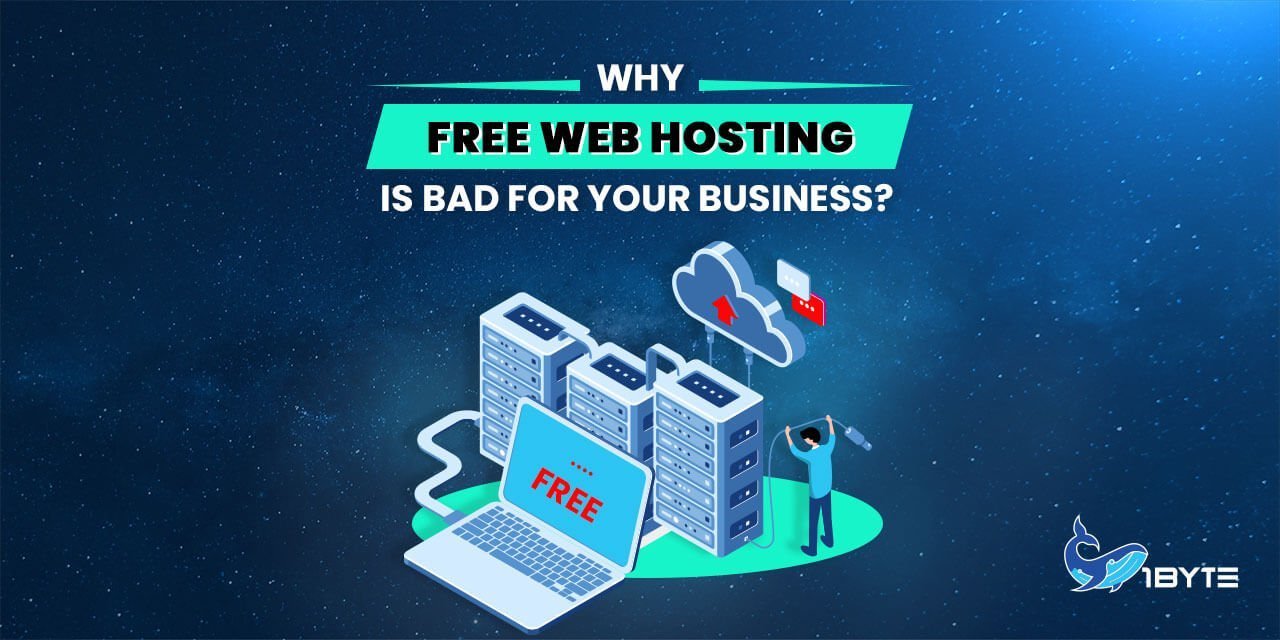 You've probably heard the expression "there's no such thing as a free lunch." The same is true of a free service. If you're looking for the greatest free web hosting provider for your website, keep reading. Free web hosting has various drawbacks, including a lack of dependability, customization, and the inability to use your own domain name.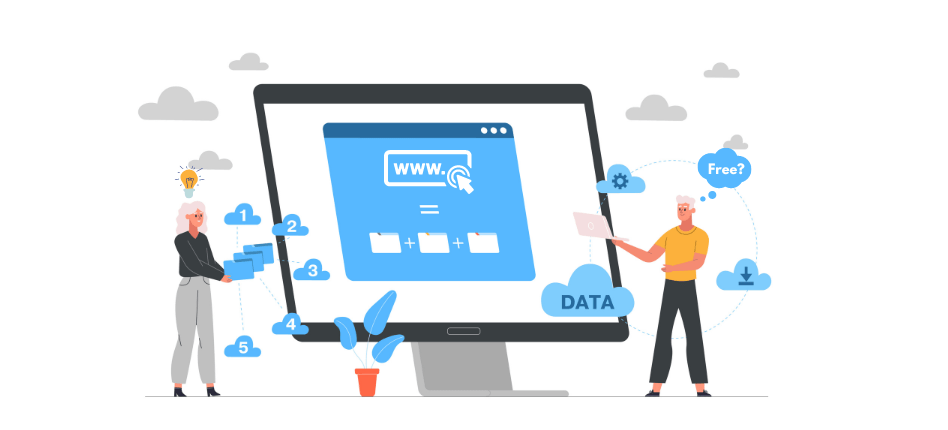 If you're wondering why you should pay for web hosting and a decent hosting provider, this tutorial will go through some of the primary reasons.
The Top 5 Reasons that You Shouldn't Use Free Web Hosting
Websites are more crucial than ever to develop your online presence as everything becomes digital.
A well-designed website can assist you or your business in building a solid brand.
Websites help your business market itself and provide you an edge over rivals.
If you are not sure why you should pay for web hosting and a good hosting provider, this guide will elaborate on some of the main reasons why it is worth it.
1. It's difficult to secure a nice domain for a free website
A domain name of your choice will not be provided by website builders. Instead, you'll get a sub-domain name that appears to have nothing to do with your company.
Remember that choosing the correct domain name is a critical step in establishing your internet presence. It must be memorable, relatable, brief, and simple to read. If you're stuck for ideas, this guide might assist you in finding the perfect domain name.
2. Storage & bandwidth limitations
The second thing you should be aware of is bandwidth limitations.
You want as many visits as possible to your site in order to enhance your conversion chances.
stuck for ideas, this guide might assist you in finding the perfect domain name.
Free hosting plans often limit your bandwidth to a few gigabytes per month, which may not seem like a major concern until you realize how rapidly those GBs may go if you use images or video on your website.
That is why you should consider investing in a premium hosting package right away to provide your visitors with the best possible experience when they first encounter your business.
If you require assistance, 1Byte can set up and host your online business in a location where you have complete control over your site for a fair price.
3. SEO
When working with free website-building tools, users frequently neglect the fact that they would most likely perform poorly in terms of SEO. As a result, there is little to no traffic (defeating the very purpose of having a website altogether).
This is due to two major factors.
First and foremost, there are no SEO tools built into the vast majority of these systems.
Second, most free platforms have restrictive content management systems that prevent you from properly coding or adding more parts to your web pages.
One of the most crucial things in making a website stand out is website traffic. If you want higher conversion rates, you should consider how to draw customers in organically (Without ads, or buying backlinks).
4. Not enough back-up
You may be putting your site at risk if you use a free website provider .Why?
These services, however, do not provide significant security for your files and also make appropriate backup difficult. In the unfortunate event of a data breach or a server outage, you may lose your website and all of your hard work.
Hackers can simply take advantage of the danger of losing all of your content, database, and website at any time and obtain access to your information.
You can still use these platforms for blogging and other simple chores, but if you run an eCommerce store or sell anything online, paying for a hosting provider is the best option.
A paid plan includes full personalization and plugins to improve your guests' browsing experience. Owning your own domain also allows you to properly back up and restore your site because you can quickly upload files or databases to the server yourself.
5. Best web hosting costs only a few dollars a month
A premium website does not have to be prohibitively expensive. You don't need to be a coding or design expert to have a fantastic site for a few dollars per month.
Websites have become an essential component of marketing efforts in all businesses. Those just starting out in their internet business should invest in a quality website as soon as possible to establish their online presence.
1Byte can teach you everything you need to know about web hosting so you can make the best decision for your online journey.
Conclusions
The truth is that all free web hosting services will limit you in some way. They may restrict the quantity of traffic you may receive each month or the amount of space you have to upload files. Some may not supply you with enough resources to help you gain visibility.
1Byte thinks that no company should be limited in what they may accomplish with their website. Your website is one of your brand's most significant digital assets. This is why we would like to contribute to the success of your website.