What is VPS? The Basics of Virtual Private Servers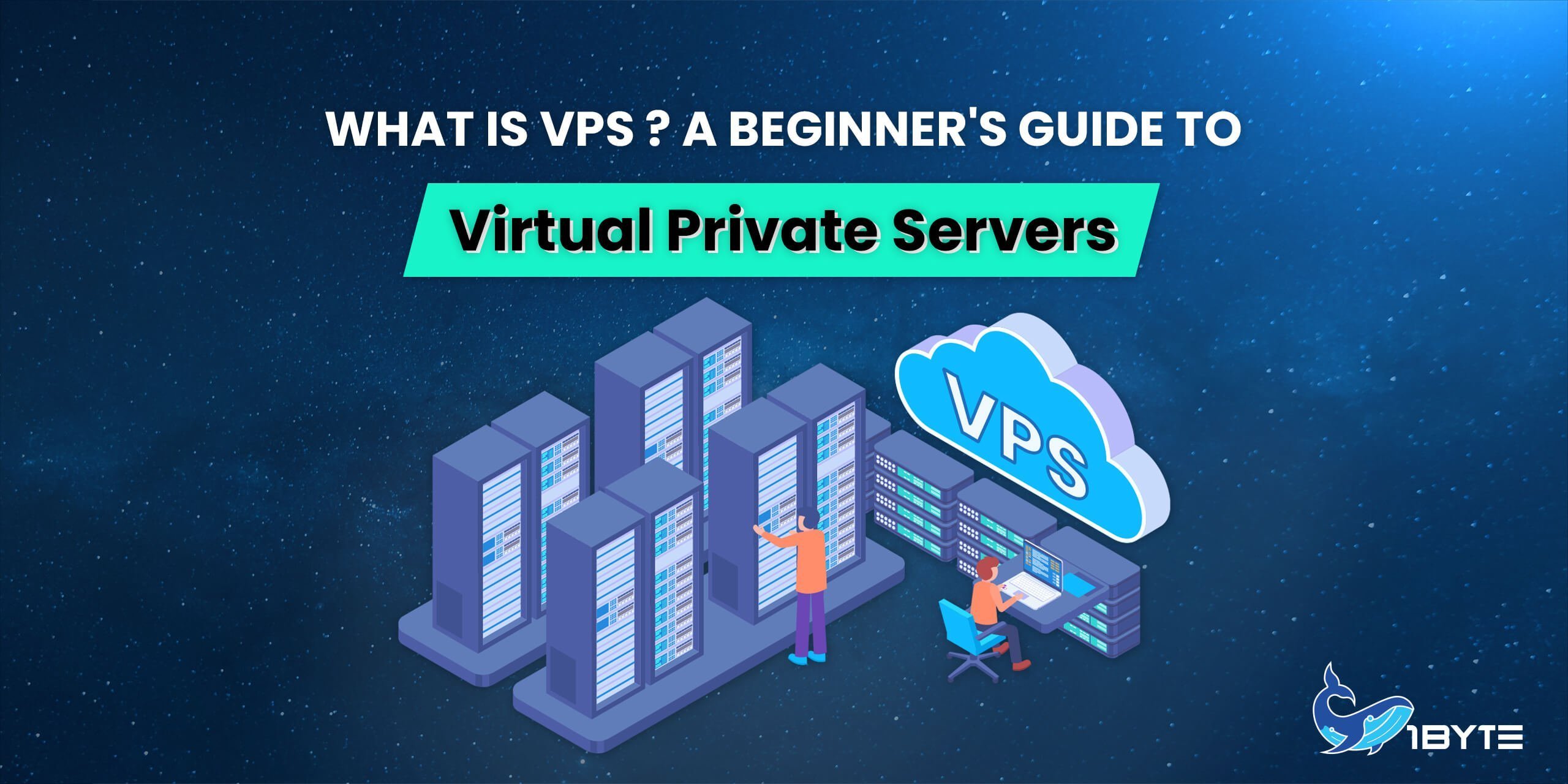 What is VPS? You're looking into building a website and you don't really know what host to choose. There are several web hosting options, and deciding which one is best for your goals can be a bit confusing. With the popularity of cloud hosting, VPS hosting has seen incredible growth recently due to the value it offers. VPS hosting provides several key advantages over more traditional options like shared hosting and dedicated hosting.
For example, VPS offers better performance, flexibility, security, and reliability than shared hosting. This is because they get their own private server space, which means the server resources aren't shared with any other user accounts. Moreover, virtual servers are much more cost-effective than dedicated servers because the providers can use a single server and sell as many virtual spaces as they want.
In this post, we'll provide all the information you need to know about VPS hosting so you be aware of which approach is best when you would like to set up your website.
What Is VPS Hosting?
What if you don't want to share your server with other websites, but you need more resources than shared hosting offers? Your solution is VPS hosting. VPS hosting means Virtual Private Server Hosting. This is basically what it sounds like. It is private, protected, and discreet hosting.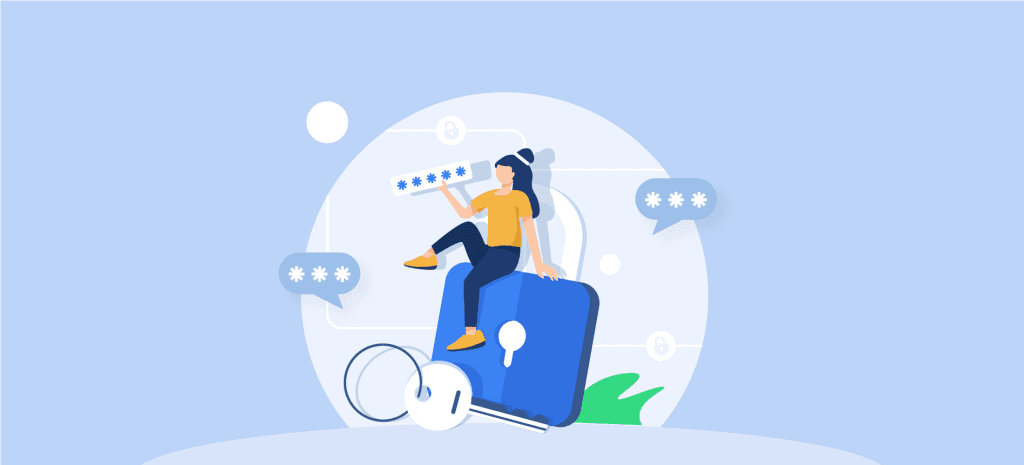 VPS hosting provides virtual servers in which multiple sites can reside on a single physical server. When you need to expand your website, it is a great way to get the most out of your SEO and web design tools. With VPS, you get guaranteed resources such as hard drive space, memory, and processor power.
How Does VPS Hosting Work?
Each virtual server (VPS) is installed on a physical machine, operated by the cloud or hosting provider, that runs multiple virtual servers. Virtual Private Server hosting provides a shared hosting environment where a single physical server is divided up into what the provider deems to be the appropriate number of virtual servers.
Virtual hosting is an affordable solution for any business. Your website and domain name is your shop front that leads to your virtual hosting servers which store your data and files. They use different servers by clustering them together and creating a virtual layer that is ideal for web hosting. With VPS hosting, users can run all of the necessary applications, including email, websites, and databases, on their own virtual servers and control the server space allocated to their applications.
Types of VPS
VPS hosting is the perfect option for anyone looking for a performance-driven hosting solution. There are different types of VPS hosting available.
Unmanaged VPS Hosting
Unmanaged VPS hosting is usually the cheapest kind of VPS hosting, and it's also the easiest to maintain and upkeep. It comes with an IP address, root access, and a few other features that allow you to install software and configurations as you want. However, if you don't have experience with server management or with maintaining servers in general, this shouldn't be the choice of your hosting. Typically, it's used by experienced users who want more flexible control over their servers.
Managed VPS Hosting
Managed VPS is a type of hosting that takes a hands-off approach to host. A managed VPS will include guaranteed server resources, continuous monitoring, and maintenance, 24/7 support in case anything goes wrong as well as a personal network admin. With managed VPS hosting, you get full support from an experienced technical specialist over chat or phone at any time.
Cloud VPS Hosting
Cloud VPS makes it simple to manage your virtual servers on the cloud. It offers the same services as the usual hosting but in a very different way. With a cloud VPS, you have your own secure online control panel where you can manage your website files, create databases, and even install software. Therefore, cloud VPS hosting is the perfect way to run your website and applications.
Virtual Private Server Pros and Cons
Virtual Private Server Pro
Flexibility: Running your own applications on a VPS is another great benefit. You can fully configure your VPS as you like. It is usually the case that you can find a perfect solution for your business or personal website, without having to deal with limitations too much.
Price: It's no secret that VPS hosting is cheaper than dedicated hosting, pricing varies based on the size and options of your VPS, but you can easily find something in this price range.
Secure: Security is important if you want to protect your online safety and your business. VPS hosting is much better than shared hosting because it's usually more secure. A VPS server will basically let you stay protected from most major exploits and DDoS attacks.
Highly Performance: VPS servers are high-performance and more affordable than other hosting options. So, they can support tons of other VPS servers. This creates a dedicated server option at a price point that is much lower than a dedicated server alone. A VPS can also help businesses avoid capacity issues with their current hosting plan.
Virtual Private Server Con
Price: VPS hosting might be more affordable compared to dedicated hosting, but it is still more expensive in comparison to shared hosting. Managed VPS hosting is similar to unmanaged VPS hosting, but with additional advantages added. Nevertheless, VPS hosting offers better technology and security for the same price as shared hosting.
Limitation: When using VPS hosting, there are certain restrictions that come with the package.
If a server runs slowly or consumes too much of a resource, it can slow down performance for the whole VPS.
Technical knowledge: It requires more technical knowledge to run a VPS, you will be able to create your own databases, add files and manage your operating system by using command lines and other administrative functions. In addition, you will need some idea of how hosting works and how to maintain and make changes to your website's code.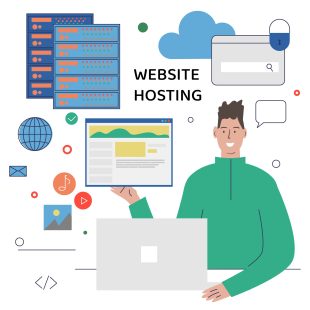 Comparing Vps to Other Web Hosting Types
Shared Hosting
When comparing shared hosting to VPS hosting, it's important to note that VPS hosting gives you more control and flexibility. Shared hosting is very affordable, but it is also quite limited because all websites on the shared server are sharing memory and server resources. When you're dealing with VPS hosting, you could install and use any application that works on Linux systems (and Windows).
Cloud Hosting
At first glance, VPS hosting and cloud hosting seem very similar, but they actually have some significant differences. VPS is usually more economical than cloud hosting, but cloud hosting offers you more flexibility and scalability.
A cloud server gives you resources that are almost as good as dedicated hosting (for example if your server is down, you should get root access to the system immediately without waiting). A VPS can also easily be upgraded to cloud hosting, which gives you the best of both worlds—the convenience of cloud hosting along with the performance of a VPS.
WordPress Hosting
The WordPress.org domain name (for example www.yourwebsite.com) is free as well as the installation of the WordPress software. You can get all of that and more through a hosting provider that offers a platform specifically built for WordPress.However, if you choose VPS for your WordPress site, you can still build your site and adapt it to your needs.
Dedicated Hosting
VPS hosting is a lot more functional than a shared web hosting plan. However, it is still less expensive than dedicated hosting. The main difference between these two types of hosting is cost because your site shares resources with other sites on the VPS. A dedicated server is more expensive because you're renting all of the resources of the server for yourself.
FAQs
Who is VPS Hosting for?
VPS hosting is ideal for small businesses that don't have huge IT budgets. VPS server is the best solution for websites that have medium-travel traffic.
Who VPS is NOT for?
VPS is not for those who want to host out-of-the-ordinary sites, such as torrent trackers or anything similar. Do not use VPS if your plan is to add, replicate and remove a lot of content from the site all at once.
When to use and how to decide it is time to upgrade?
If you're experiencing a lot of growth, your website may be reaching its limits. A VPS allows you to have your own server, so you can have greater control over your website's performance, security and functionality.
Conclusion
In conclusion, VPS is a great way to improve your website's security and performance. It is also a cost-effective option for small businesses that are looking to save money on their hosting expenses. If you are looking for a high-performance, secure, and affordable hosting solution, then a virtual private server is the perfect option for you.
The truth is that all free web hosting services will limit you in some way. They may restrict the quantity of traffic you may receive each month or the amount of space you have to upload files. Some may not supply you with enough resources to help you gain visibility.
At 1Byte, we think that no company should be limited in what they may accomplish with their website. Your website is one of your brand's most significant digital assets. This is why we would like to contribute to the success of your website. Take advantage of 1Byte's specialized web hosting plans now!