Unveiling 1Byte's Triumph: AWS Partner of the Year 2023 in the Emerging Market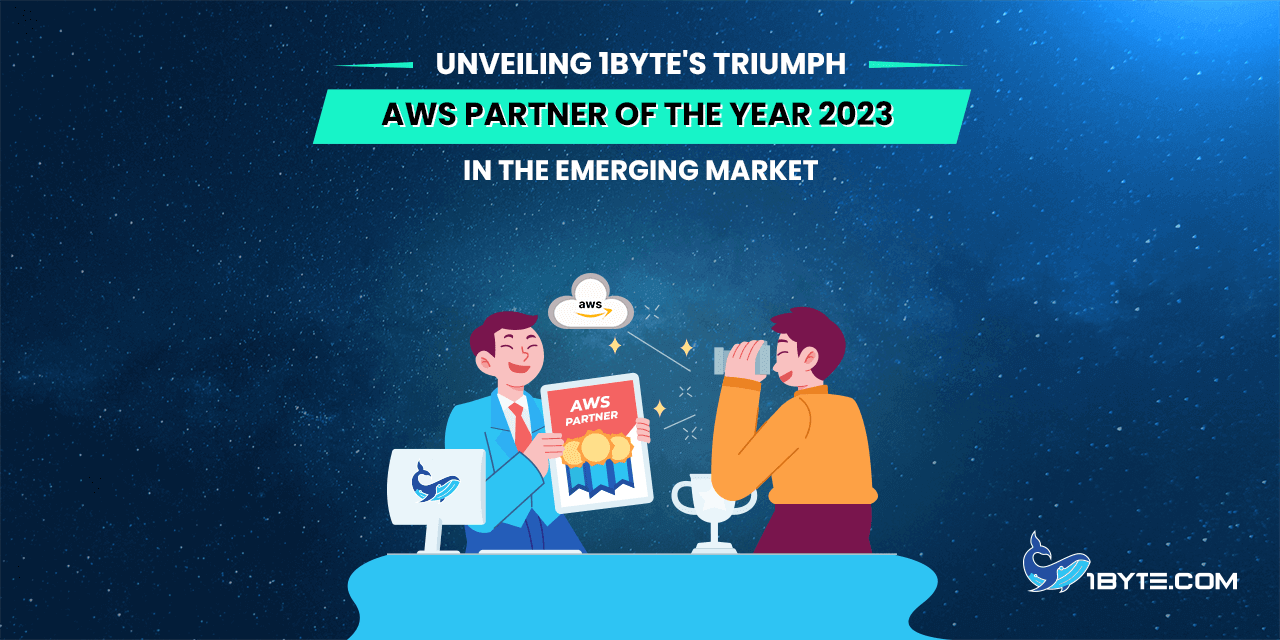 1Byte, Cambodia's leading cloud service provider, is pleased to announce that we have been named AWS Partner of the Year for Emerging Markets at the AWS Partner Awards ASEAN 2023.
The AWS Partner Awards ASEAN 2023 is a prestigious event that recognizes outstanding achievements in the AWS Partner Network throughout the ASEAN region. This honor recognizes our great growth, exceptional competence, and persistent commitment to customer success. We are ecstatic to have won this accolade from our excellent colleagues.
Location: Singapore
Time: May, 2023
Participants: +30 organizations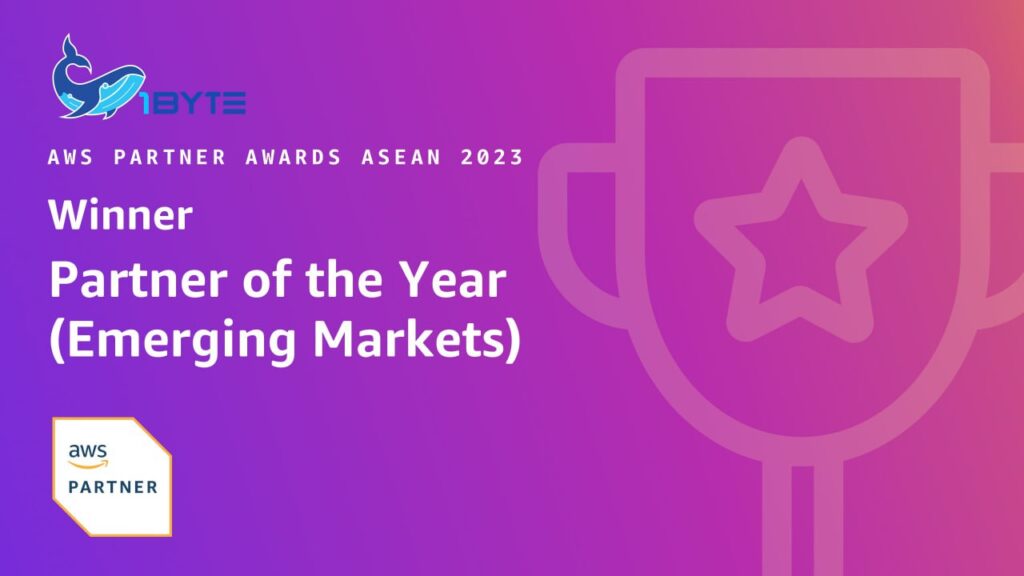 Being voted AWS Partner of the Year for Emerging Markets is a credit to our skilled team's hard efforts and innovative approach. Their constant commitment to excellence has helped us to consistently exceed expectations and establish ourselves as Cambodia's go-to cloud service provider. This accolade strengthens our position as a credible partner, providing modern cloud solutions to our loyal customers.
We have always strived to remain at the forefront of the cloud industry at 1Byte. Our collaboration with AWS has been critical in reaching this aim, allowing us to harness cutting-edge technology, infrastructure, and services to provide unrivaled cloud solutions. As an AWS Partner, we have embraced innovation, agility, and customer-centricity in order to promote transformative change and enable Cambodian businesses to prosper in the digital era.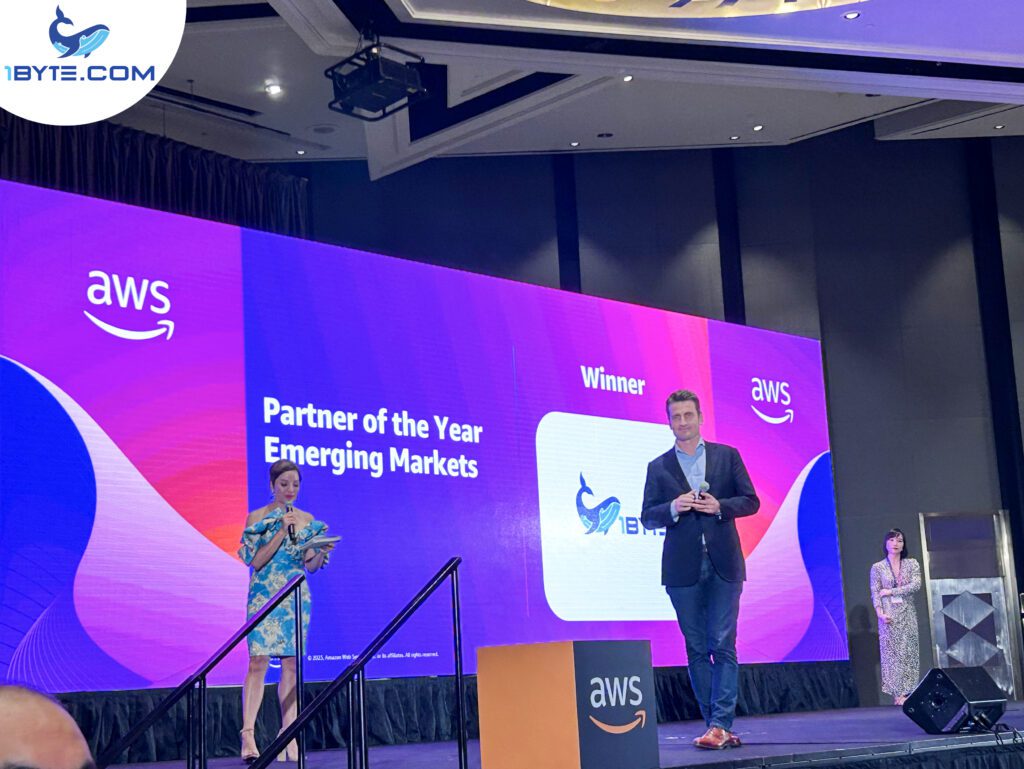 Moving forward, we will continue to strive towards greatness. Our committed team will keep raising the standard and delivering new cloud solutions that empower organizations, accelerate growth, and generate long-term success. We are pleased about the prospects that await us as we strengthen our cooperation with AWS and aspire to be at the forefront of cloud services in Cambodia and beyond.
We would like to offer our heartfelt gratitude to AWS for this prestigious award. This award recognizes our common vision and commitment to fostering digital change throughout the area. We also want to thank our clients, partners, and team members for their unwavering support and trust, without which this accomplishment would not have been possible.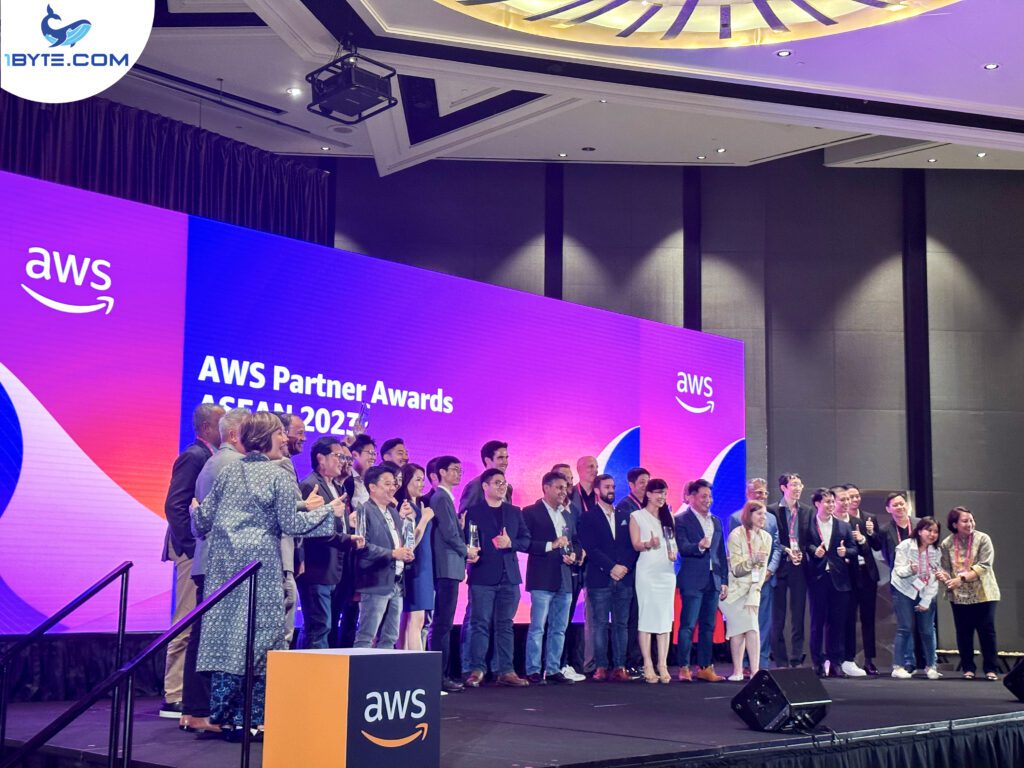 For more information on the ceremony and other winners, visit the following: https://aws.amazon.com/blogs/apn/announcing-the-2023-aws-partner-award-winners-in-asean/
About Us
1Byte is recognized for its rapid growth with AWS, having advanced to an AWS Select Tier Services Partner in less than a year. Founded in 2022, we became an AWS Solution Provider in less than three months, allowing the partner to resell and provide AWS products to help more customers in Cambodia digitally change. Our firm is also recognized for investing significantly across numerous channels to advocate for cloud transformation in Cambodia, including cooperation with other local AWS Services Partners.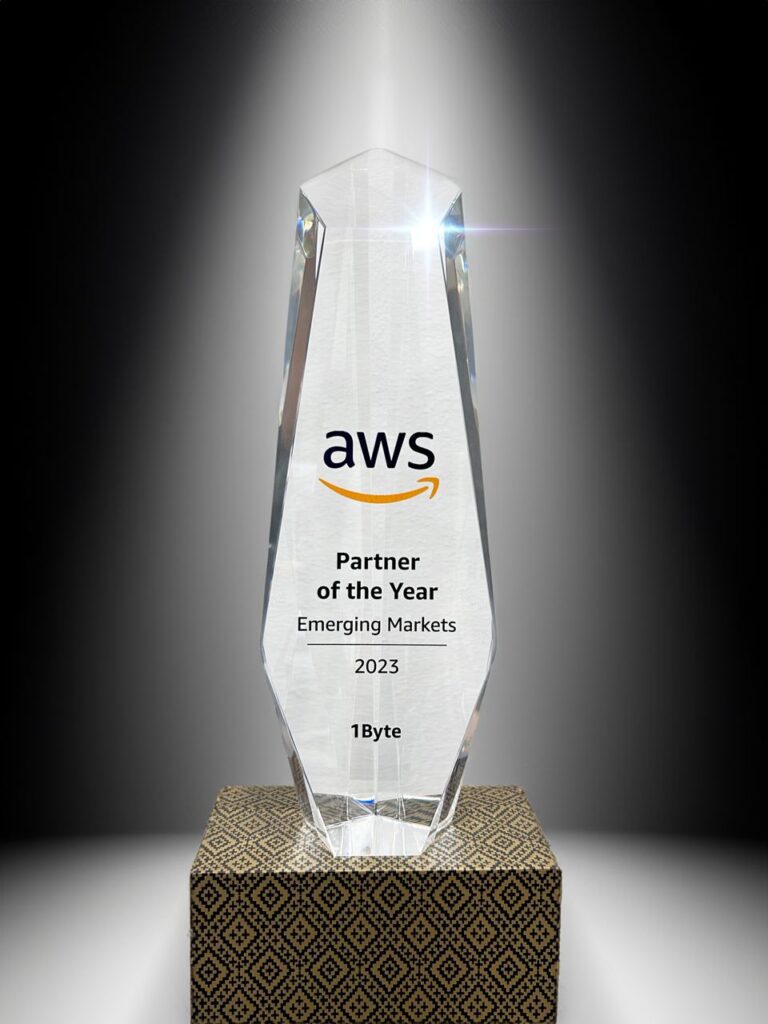 As Cambodia's top cloud service provider, we have been providing businesses of all kinds with innovative and scalable cloud solutions non-stop. Our objective is to enable enterprises to harness the power of the cloud and embark on a successful road of digital transformation. We provide affordable, end-to-end cloud services as an AWS Partner, including cloud migration, infrastructure management, data analytics, and more. Our knowledgeable team is dedicated to providing great customer service and assisting businesses locally and worldwide in thriving in the digital age.
For media inquiries, please contact the following: