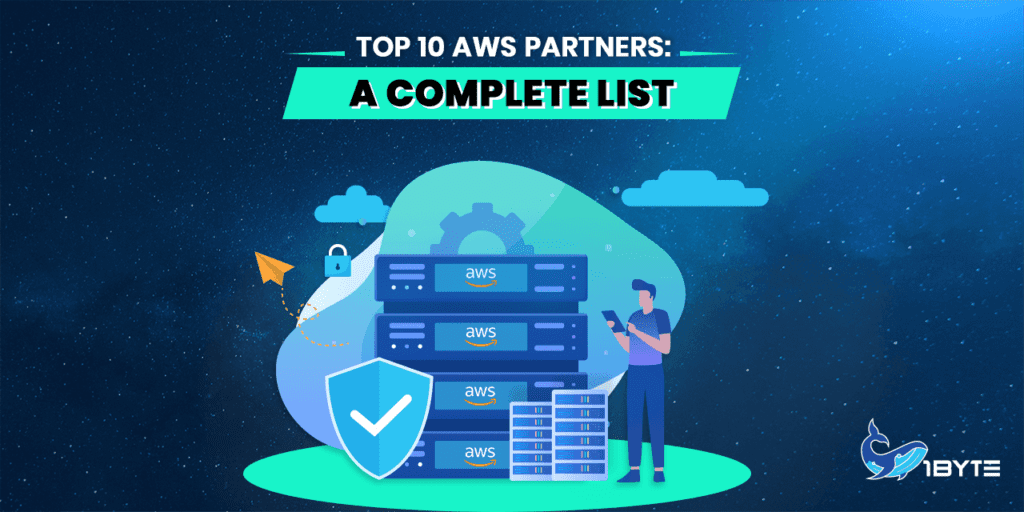 Amazon Web Services gives its customers an infrastructure that is cheap, scalable, and very reliable. The best thing about AWS is that it is always trying to get better at what it doe. But this core value does not cover how you manage your cloud environment. When 2023 comes around, it will be time to start looking for a specialized AWS Partner. They will help you take care of your favorite AWS-hosted website, app, or entire cloud architecture. This list of the most successful AWS Partners will definitely pay off in the long run.
We also talk about the Amazon Web Services Partner Network and the benefits of working with an AWS partner in this post. By the end of the article, you will feel equipped with knowledge on the subject at hand. Let's dive in.
What is the AWS Partner Network?
To understand the list of the best AWS Partners, you have to first get to its network. The "Amazon Web Services Partner Network" (APN) is a worldwide group of software engineers who have met a number of requirements and been given a "approval badge" by Amazon Web Services (AWS). These professionals in the partner program are officially recognized as being able to use AWS to build solutions and provide services for their customers. They do this while taking advantage of AWS's technology and support to create and sell AWS solutions.
There are two types of partners that are part of the AWS ecosystem: APN Consulting Partners and APN Technology Partners. An APN Consulting Partner helps an AWS customer set up and maintain their cloud infrastructure by working with them. Some examples of partners in this category are system integrators, managed service providers, and other consultancies and agencies. An APN Technology Partner can offer a software product or service that runs on or works with AWS. Partners in this category include independent software vendors, providers of software as a service, platform as a service, developer tools, and security tools, among others.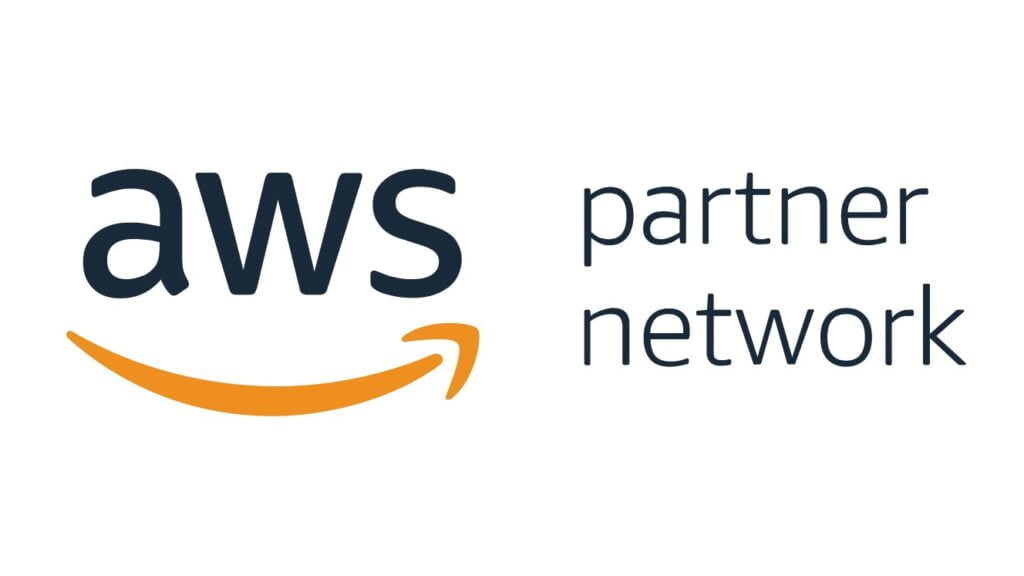 AWS partners provide services and solutions that can help support almost any application that uses AWS. Even those with very specific security and compliance standards fall into this category. The partner can offer services to clients that help and enable them throughout the entire customer life cycle. By putting itself close to the needs of end users on the ground level, the APN Partner network makes it possible for a wider range of companies to use AWS services.
AWS Partner Requirements
The question is how AWS makes sure that only the most trustworthy companies sign up.
In reality, their admissions process is a pretty good filter. To join, you need to show your level of expertise by having AWS-certified engineers, accreditations, a minimum monthly billing spend on AWS, and customer references.
Also, as the level of expertise goes up, the requirements become stricter. These requirements divide themselves into tiers. The AWS Partner tiers are a set of rules and suggestions for best practices for AWS partners. They help partners improve their AWS skills and get the most out of the money they spend on AWS. Partners should know, though, that these tiers are not required in any way and that they can be changed.
There are three tiers of AWS Partners:
These businesses make a lot of money each year and have more than 1,000 customers, which makes them eligible for the AWS Premier Partner program. They have full access to everything Amazon Web Services has to offer.
The companies that fall under this umbrella make a good amount of money each year and have between 500 and 1,000 customers. They can use most of the services that AWS offers, but there are some limits.
These businesses have between 100 and 500 clients and make a low amount of money each year. The AWS Basic Partner tier is open to them. They can use almost all of AWS's services without any limits.
3 Benefits of Working with an AWS Partner
AWS partners help their customers use Amazon Web Services, which has the most users of all the cloud computing platforms.
Let's talk about the ways your company could benefit from working with an AWS partner company.
1. Seamless Cloud Adoption
Optimization are necessary because businesses, technologies change and customers' needs are always growing. A consulting partner for Amazon Web Services can help you adapt to all the changes in a timely manner. This will help your business stay competitive and take advantage of opportunities. In order to make the most of opportunities, you have to notice them when they come up.
When you work with an AWS partner, you will also get the right direction. Cloud architects who work with Amazon Web Services have access to an unlimited number of virtual resources that can be set up and thrown away quickly. When there are so many services to choose from, it can be hard to know where to look first. Infrastructure and data security in the cloud can also be hard if not done well. When you work with an AWS Partner, you get access to a team of skilled DevOps professionals. The team will help you get your AWS projects up and running while saving you a lot of time and money. This will make sure your journey into the cloud goes well.
2. Effective Communications
When you work with an Amazon Web Services partner, you only have to deal with one person for all of Amazon's cloud services. Organizations will find it easy to get in touch with the partner company both during and after the completion of the project. The AWS partner organization is highly trained to understand how your business works and can predict and solve any problems that may come up in the near or distant future.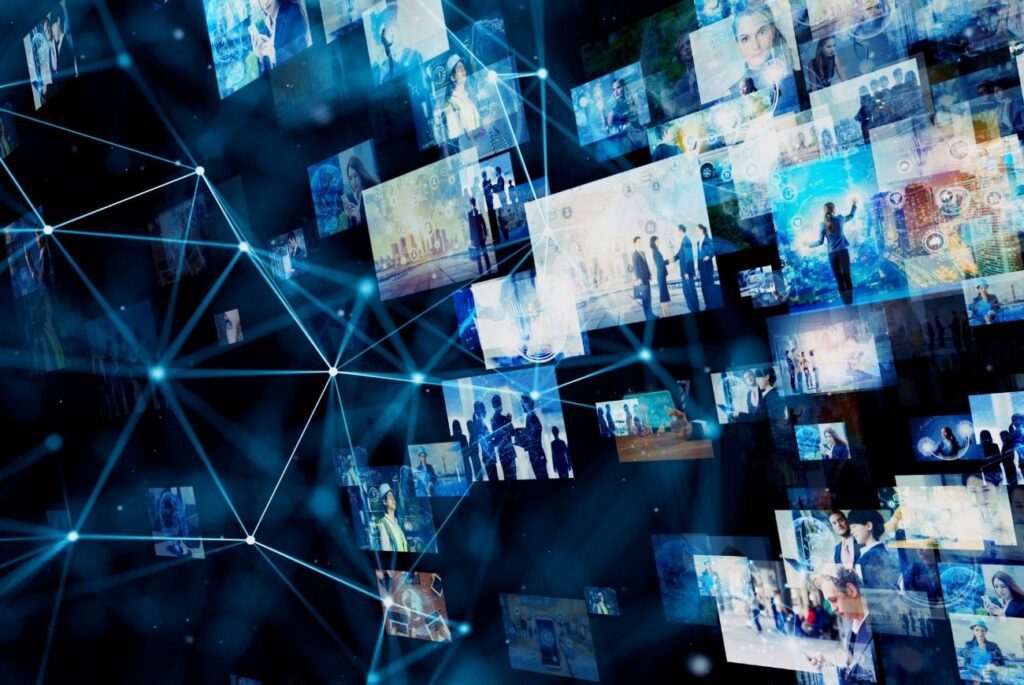 If you work with a local AWS Partner, you will also have access to a professional team that knows your company and its employees, speaks your language, is in the same time zone as you, is the right size, and can monitor your entire platform 24 hours a day, seven days a week to find and fix problems before they happen.
3. Continuous Support
Because users, applications, and eventually businesses all act in different ways, a cloud platform needs to improve all the time. A partner who knows about AWS can help you figure out what changes will be needed, how to cut costs, and how to find opportunities that help you reach both your business and technology goals.
To run a business well, you need to be skilled in a number of different areas. Using Amazon Web Services to power the cloud doesn't have to be hard to manage. Your AWS partner company will take care of everything for you, whether you need help with an AWS core technical evaluation or with finding new ways for your business to grow. Also, if you need help with media customer enablement resources, they will be able to point you in the right direction.
A List of Top 10 Companies Working as AWS Partners
There's a good reason why AWS is so popular, but switching to it does require a certain level of skill. Use our list to help you figure out which option is best for your business.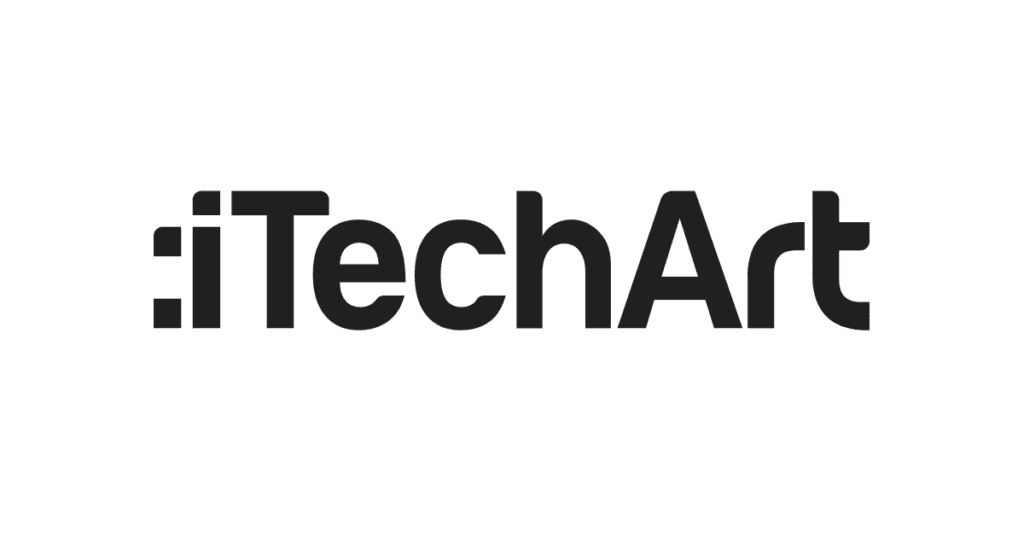 Since 1996, iTechArt has helped both venture-backed startups and established businesses get the technical skills they need at the speed and scale they need, when they need it. With iTechArt's help, clients have sold their businesses for more than $13 billion and gone public 21 times. Classpass, Freshly, and Dealcloud are just a few of these companies. There are more than 3,500 engineers, consultants, and specialists who work for iTechArt.
No matter what you have in mind for your project, their teams have the stack fluency and deep experience to turn your idea into a real solution. This includes a number of services that are meant to help technology companies get the most out of AWS. iTechArt Group surely warrants its place as one of the best AWS Partners on this list.
Highlights
20+ AWS Certifications
20+ AWS Customer Launches

The people on the Observian team are thought leaders and technical experts who all agree that cloud computing is about to completely change the world and that Amazon and Microsoft are leading the way. Someone needs to keep an eye on the new technologies that are being made every day to go with AWS and Azure.
As one of the best AWS Partners on the list, Observian is committed to giving customers the best cloud solutions, services, and architecture. Observian has set its sights on cloud computing. This is because it has a clear focus on cloud computing and has the certifications and experience to back it up.
Highlights
1 AWS Competencies
5 Partner Programs
1 AWS Service Validations
5+ AWS Certifications
5+ AWS Customer Launches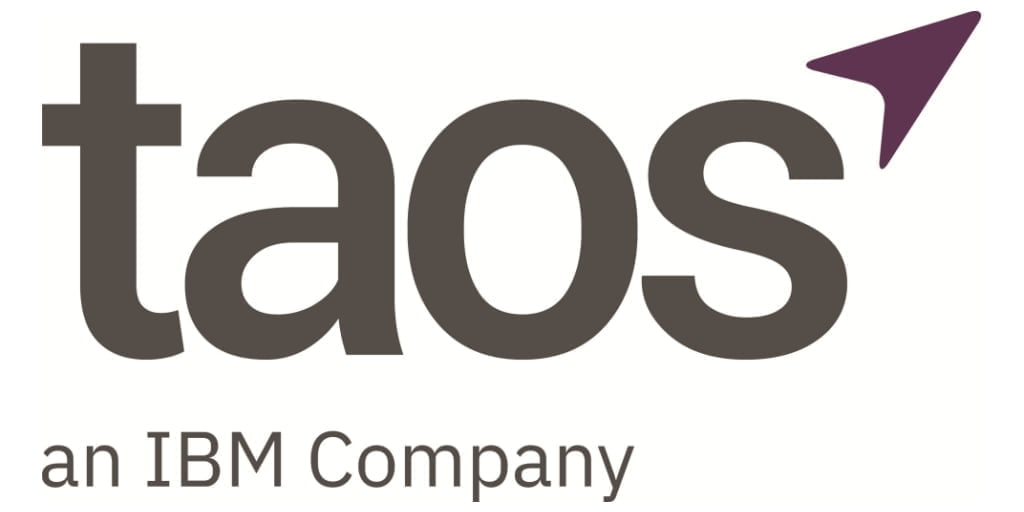 IBM owns Taos, which offers digital transformation and optimization solutions to help organizations and businesses that are growing quickly make the most of what the cloud and DevOps have to offer. Taos is a reliable partner for AWS, and it still holds one of the top spots in the world for cloud computing and development operations.
Taos engineers, architects, and service delivery resources have earned more than a lot of AWS Certifications. This shows that they are qualified to work on AWS as Cloud Practitioners, Solutions Architects, Developers, DevOps Engineers, SysOps Administrators, Big Data Engineers, Networking Engineers, and Security Engineers. The people in their organization all have these certifications. They keep training and recertifying their teams so that you can have access to top-tier Cloud Talent.
Highlights
2 AWS Competencies
3 Partner Programs
50+ AWS Certifications
5+ AWS Customer Launches

For a number of years, 1Byte has been an Amazon Web Services Advanced Consulting Partner. This has helped the company become the most successful and experienced cloud-native solutions provider in Cambodia. The most important thing for 1Byte is to have happy customers and success stories to share. They work hard every day to keep and grow this value. If you want an honest and reliable Amazon Web Service Premier Consulting Partner, there is no doubt that 1Byte is one of the best choices.
As an Amazon Web Services Partner, 1Byte is in a unique position to help customers get the most out of all the resources that AWS offers and move faster to the cloud. The company warrants its place on the best AWS Partners list by being able to come up with creative solutions, get around technological problems, make business deals that work, and add value to the customers. Additionally, as a growing AWS Partner with a location containing high potentiality such as Cambodia, they can offer the best value for the money.
Highlights
1 Partner Programs
5+ AWS Certifications
5+ AWS Customer Launches

Kanda offers a wide range of services, such as cloud engineering, support and maintenance, DevOps, and software development that is made just for you. They are experts at making solutions for mobile devices, the cloud, and SaaS platforms that are at the cutting edge. Kanda has knowledge of the relevant industry, great engineering skills, strict best practices, a commitment to protecting the client's intellectual property, and an excellent reputation.
Kanda is one of the most reliable AWS Partners on the list and an expert in all things related to Amazon Web Services, such as development, management, optimization, automation, and deployment. They help customers build custom applications on AWS that meet the unique financial and operational needs of each company. They create, manage, and deploy solutions that take full advantage of AWS's cost-saving options, scalability, and performance to give customers experiences they enjoy. Their clients range from small, new businesses to big companies.
Highlights
5+ AWS Certifications
5+ AWS Customer Launches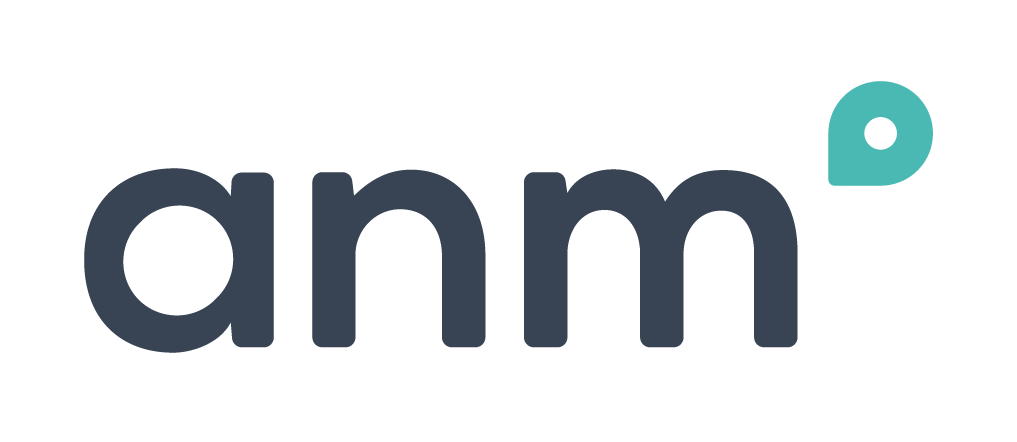 ANM is one of the IT consulting companies in the U.S. that is growing at one of the fastest rates, and most of its business is in the western part of the country. The firm has become known as a leader, which is shown by the fact that it is one of the top 10 IT Service Providers in North America with the fastest growing businesses.
ANM has the highest levels of engineering certifications and recognition from Amazon, Cisco, VMware, and Microsoft, which are all leaders in their fields. These certifications and awards prove that ANM excels as a technological partner, including as an AWS Partner. CRN recently named ANM one of the industry's Elite 150 Managed Service Providers.
Highlights
1 AWS Competencies
4 Partner Programs
20+ AWS Certifications
5+ AWS Customer Launches

As an Amazon Web Services Advanced Consulting partner, Stratus10 was set up in 2018. Its main job is to help businesses move their infrastructure and applications to the cloud. It also helps them put best practices into place. Stratus10's migration services include more than just moving servers or virtual machines to AWS. They also include a comprehensive migration plan that gives you a clear picture of the cost of ownership, the migration process, and a modernization and automation strategy for after the migration.
When it comes to migration services, Stratus10 goes above and beyond what most other companies offer, even among the best AWS Partners on the list. With hundreds of migrations under their belt, they have developed streamlined processes and automation to give clients a safe and secure migration experience by designing and building highly scalable cloud solutions for their businesses that are also cost-effective. Stratus10's employees and engineers also go to training sessions once a week to keep up with and learn about the latest features and technologies that AWS has to offer.
Highlights
3 AWS Competencies
5 Partner Programs
2 AWS Service Validations
20+ AWS Certifications
20+ AWS Customer Launches

This is a Premier Consulting Partner in the AWS Partner Network (APN) and an AWS Solution Provider that helps businesses move to the cloud in a responsible way. It has successfully moved hundreds of customers from different industries to the cloud. They offer an unbeatable mix of speed, agility, and experience to deliver faster solutions and faster time-to-value.
Since the beginning, Six Nines has been a part of the APN. The company make custom solutions that are tailored to each customer's needs at every stage of their cloud lifecycle. They are able to do this by combining traditional, on-premises IT roots with extensive experience. Six Nines also have a laser focus on everything related to Amazon Web Services.
Highlights
2 AWS Competencies
5 Partner Programs
1 AWS Service Validations
50+ AWS Certifications
20+ AWS Customer Launches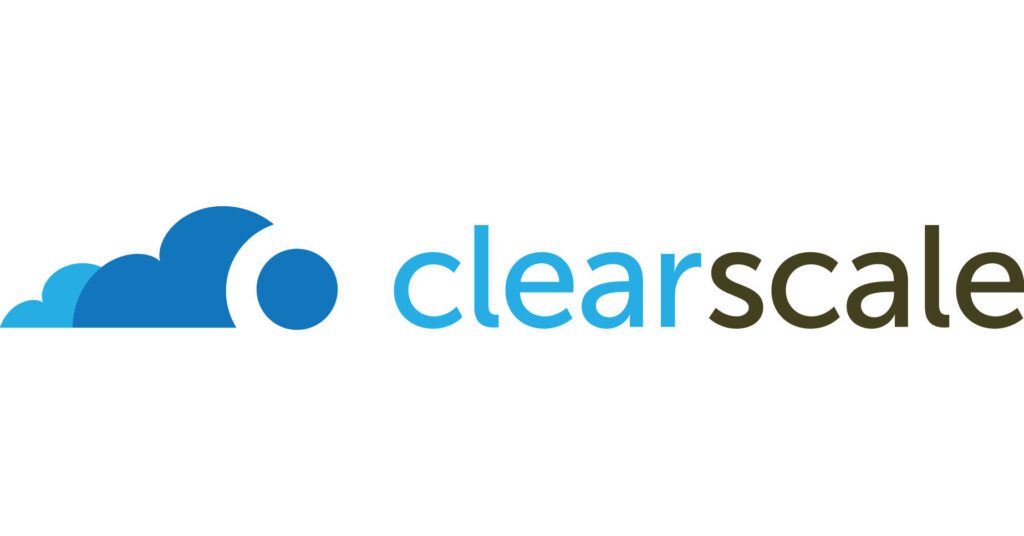 ClearScale is a company that specializes in integrating cloud-based systems and offers all kinds of cloud services, from strategy and design to implementation and ongoing maintenance. They have shown that they can design, build, implement, and manage complex cloud infrastructures on AWS. Because of this, they have been named an AWS Premier Consulting Partner.
No matter how unique or complicated your needs are, the AWS-certified engineers, architects, and developers on their team will work directly with you to create your next cloud project. They do their best work when given a hard task, and specialize in projects with high goals and strict deadlines.
Highlights
11 AWS Competencies
4 Partner Programs
9 AWS Service Validations
50+ AWS Certifications
200+ AWS Customer Launches

Mission can speed up the move of businesses to the cloud by offering a wide range of agile cloud managed services and consulting services that are different from each other. By using the most innovative technology platform and enterprise software ecosystem in the history of the world, Mission's always-on services help organizations grow and beat the competition. Mission is a leading AWS Premier Services Tier Partner and a cloud services provider.
They are an AWS managed services partner and have a lot of experience building cloud-based projects and using the cloud's full potential. Not only can they architect, migrate, manage, and optimize your cloud environments, but they also work hard to understand the client's goals, help their clients take control of the cloud, and speed up businesses.
Highlights
9 AWS Competencies
7 Partner Programs
6 AWS Service Validations
200+ AWS Certifications
1k+ AWS Customer Launches
Conclusion
If you're not sure if an AWS Partner would be a good fit for your unique business idea, we can assure you that the experts who work on the partner program offer services and solutions that can work with any use case. If you need help with security and regulatory compliance, or if you need to enable or help customers throughout the entire customer life cycle, knowledgeable AWS partners can help. The partner network was set up so that it could meet the different needs of customers.
If you don't know where to start with Amazon Web Services, you can use this list of the 10 best AWS Partners as a starting point. Also, if you have any more questions, you can get in touch with us. As a reputable, well-known cloud provider in Cambodia and also an AWS Partner, you can trust in us to help you with your cloud development ventures