Everything you should know about Cloud Hosting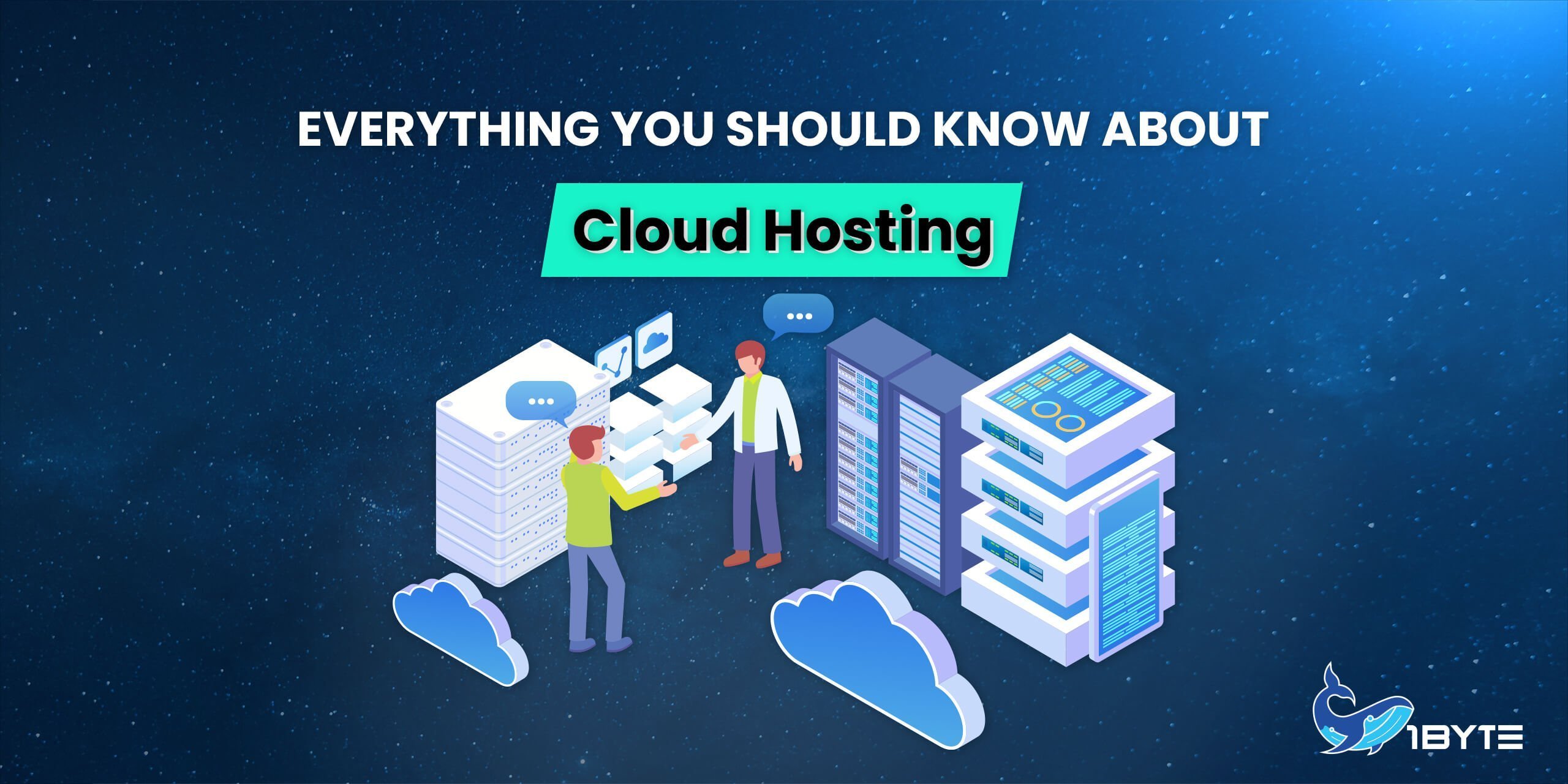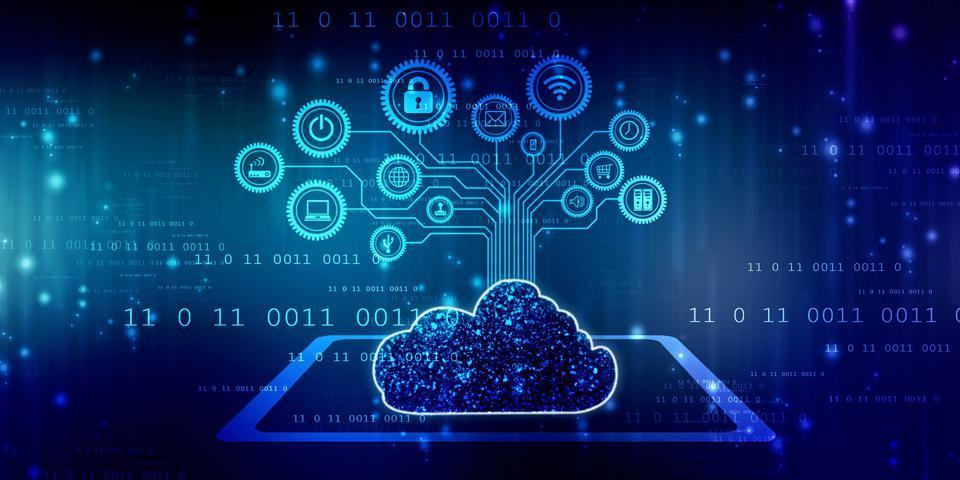 A virtual server is used to host websites in cloud hosting. Traditional web hosting services, on the other hand, often house one or more websites on a single server.
If you're unsure if cloud web hosting is the best option for you, this article will help you make an informed decision.
We'll cover all the fundamentals of cloud hosting, from how it works to what kinds of websites may profit from it.
Utilizing cloud resources, cloud hosting makes websites and apps available. Alternative hosting does not deploy solutions on a single server. The program or website is instead hosted by a network of linked physical and virtual cloud servers, providing greater flexibility and scalability.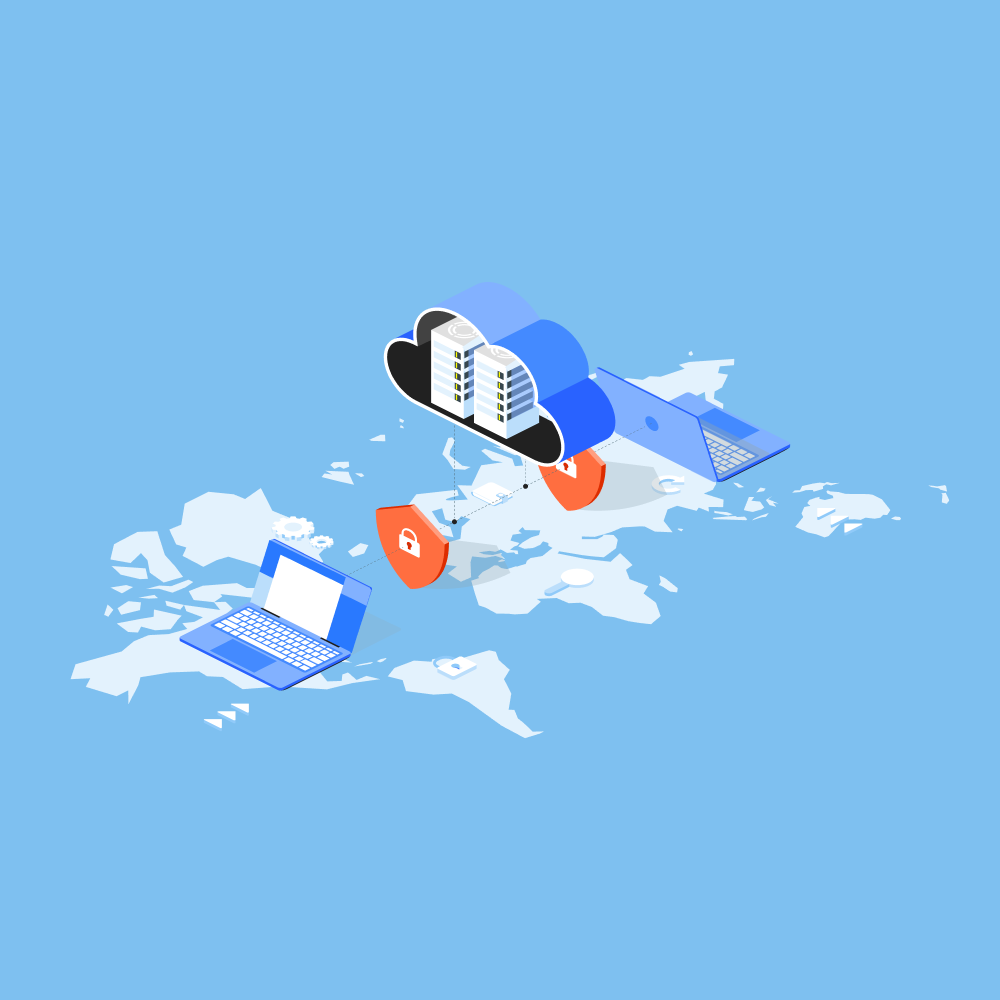 How does Cloud Hosting Work?
Virtualization is the key to cloud hosting. Splitting the actual server into several virtual computers, known as cloud servers, is a form of technology known as cloud computing.

To form a single network for hosting a website, these are connected.This form of hosting is also known as cluster server hosting because of its cloud-based nature.
Cloud hosting is distinct from traditional web hosting because of its underlying technology. It's common for the latter to employ a single server to host several websites.
What Types of Websites Use Cloud Hosting?
Cloud hosting is frequently used by eCommerce retailers, news publications, search engines or aggregators, social networking sites, and other high-traffic websites.
Essentially, it's ideal for those websites that require a high level of processing power, bandwidth, and disk space to support a huge volume of users and the associated files and data.
Cloud hosting enables you to predict traffic spikes – which typically occur after large sales or when a blog post goes viral. Load balancing will guarantee that traffic does not overrun any virtual server's resources.
Additionally, some of these websites may require enhanced security measures to protect sensitive data, such as client information and payment information.
They may choose a private cloud over a public cloud in this situation. It often includes a specialized cloud architecture that is hosted on a private network to restrict access by unwanted parties.
As a result of these factors, web providers often charge more for cloud hosting services than they do for shared or VPS hosting, which are typically better suited to small to medium-sized websites.
The Future of Cloud Hosting
Small and large organizations alike are continuously on the lookout for the finest solutions to improve their workloads and user experiences.
Cloud hosting is critical to this. Their online business can service clients at any time due to benefits such as quick scalability, maximum availability, high traffic resilience, and resistance to hardware failure.
As a result, it's unsurprising that cloud computing migration has increased. 61% of businesses have moved their operations to the cloud in the last year. 46 percent of organizations reported considerable cost savings as a result of the shift, indicating that this trend is likely to continue in the future.
What Is Cloud Hosting: A Summary
Cloud web hosting is a type of hosting that utilizes a virtual network of cloud servers to host a single website. This is in contrast to traditional hosting, which involves the storage of one or many websites on a single server.
The fundamental advantage of cloud hosting is its resiliency. When a cloud server fails, other servers might step in to keep the website operational. Additionally, it is less prone to hardware failure, and webmasters may scale their hosting capacity in response to traffic spikes.
As such, it is the preferred platform for corporate websites, e-commerce storefronts, online marketplaces, and search engines.
If cloud web hosting sounds like the ideal fit for you, 1Byte provides three different plans starting at $9.99 per month and going up to $69.99 per month. 1ByteCloud technology, a 99.9% uptime guarantee, Cloudflare integration for CDN, and worldwide data centers ensure that your site is always up and operating.