Choose Your Real Estate Business's Domain Name With These 5 Tips in Mind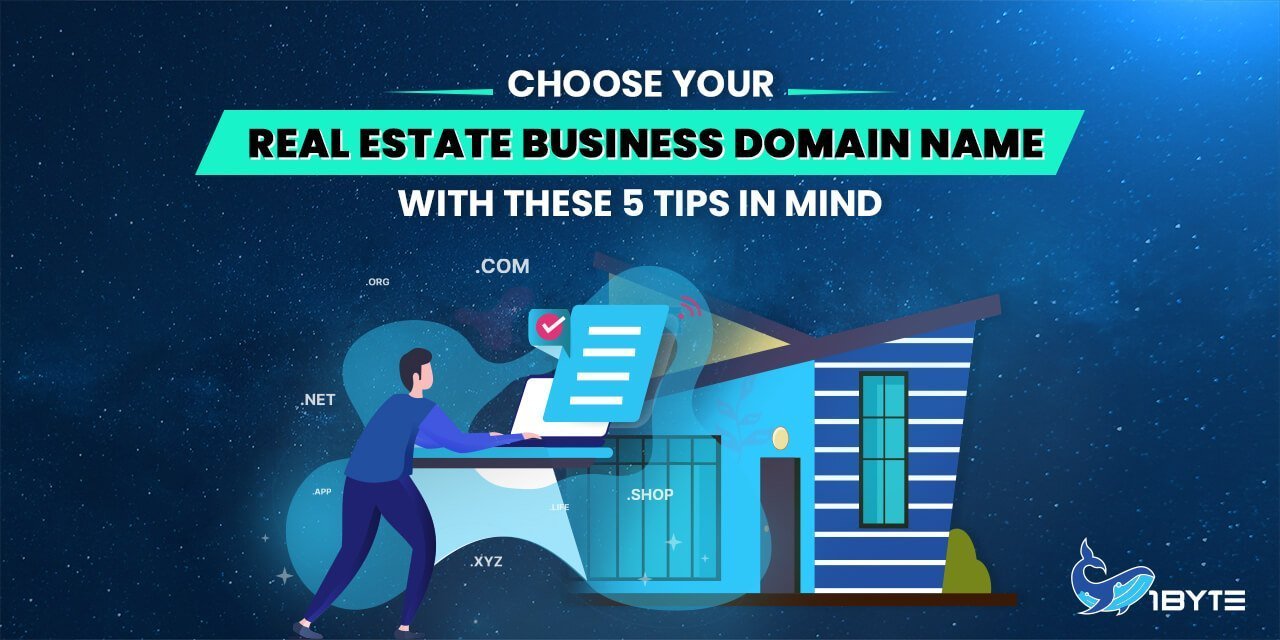 Think again if you believe that choosing a domain name in the real estate industry is as straightforward as reproducing your company name on the internet. Naming your real estate company necessitates a lot more thought. The globe has nearly two billion web pages. Getting a domain name that makes you stand out takes a lot more planning. After all, you've already put in a lot of time and effort to create the ideal site content for your target audience. Why not go the extra mile to ensure you're attracting a healthy amount of traffic?
The 5 Tips to Choose Your Real Estate Business's Domain Name
If you're in the process of naming your real estate company, here are five crucial things to think about while choosing the finest domain name that will help your company succeed.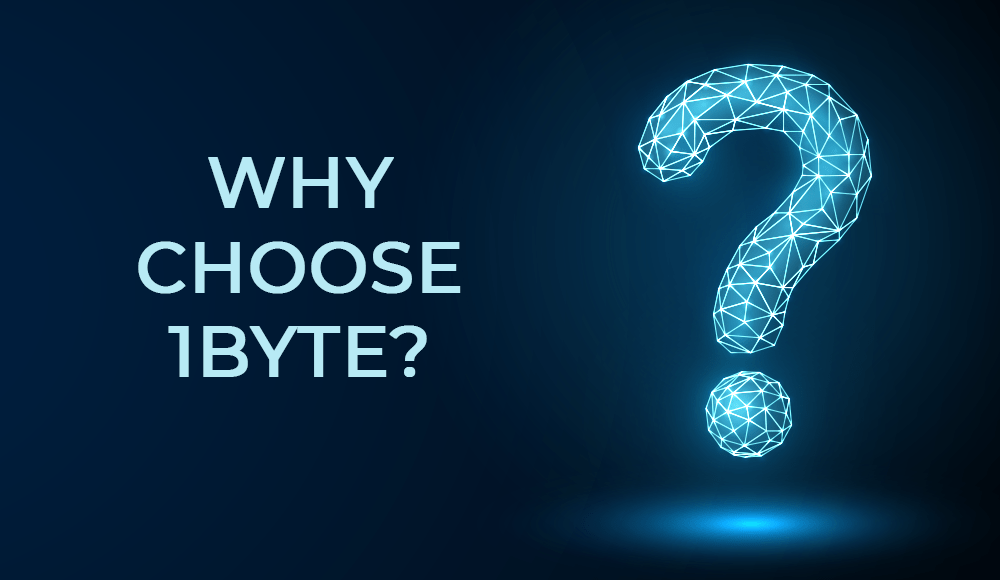 1. Keep Your Domain Name Short
Long and complicated domain names will not get you closer to your audience, whether you are starting a new startup or rebranding an existing real estate agency. Contrary to popular belief, less is more. Shorter domain names are easier to remember and type into search engines. This naturally leads to more people finding you – fast and effortlessly.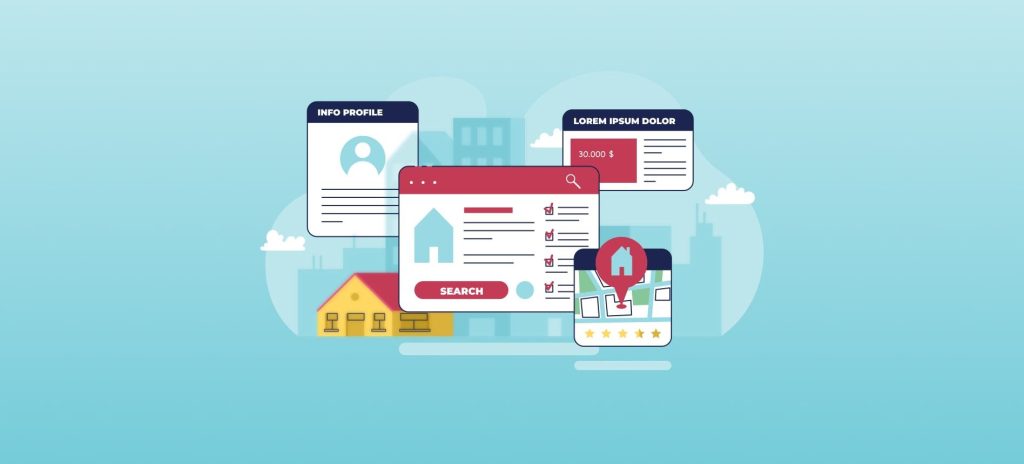 Consider having to type in'1Bytethebestrealestateagencyever.com'. Some could have given up before pressing the search button because this Domain name takes too long to type.
How about "1Byterealestate.com"? Is this a better choice? There are numerous approaches to naming your real estate company in a concise and memorable manner.
2. Make It Catchy And Easy To Spell
Real estate domain names should be simple to remember and spell. This allows your internet audience to easily find your website without having to browse through a directory or refer to your name card.
Consider Cambodia's propertyguru.kh and Hong Kong's dreamhous.com. Both domain names are memorable and pertinent to the real estate market. These are examples of effective branding, which resulted in relevant and appealing brand names and, eventually, domain names.
Finding a short and catchy name is not a simple chore; in addition to scratching your head to come up with a memorable name, you can also use Domain Name Generators of 1Byte to obtain more ideas. Simply enter terms characterizing your firm, and the program will generate a list of names using various prefixes and suffixes. Choose the one that speaks to you, and you're ready to register your new domain name!
3. Target Specific Country With Country Code TLD
Country Code Top-Level Domain (ccTLD) refers to domain extensions that are specific to a given region or country. For example, .hk is often used in Hong Kong websites, .ph in the Philippines, and .kh in Cambodia. Why is it critical to utilize a Country Code TLD when registering a domain name in the real estate industry? You may effortlessly target web traffic from that country.
Simply put, having a domain name with a ccTLD assures that your site will appear in search results when someone in the specified region conducts an internet search.
A word of caution: registering a domain with a ccTLD may require you to be linked with the nation (as a citizen or otherwise) before you can use it. Visit this site to learn about potential limitations in each nation.
4. Steer Clear Of Unique Spelling And Hyphen
When naming your real estate company, avoid utilizing unusual spellings in the domain name. People who cannot spell your domain will not be able to access your website. This might have a significant impact on your website's traffic and decrease your chances of engaging potential consumers.
To determine whether a domain name is simple to spell, read it to a third party who is unfamiliar with your business and have him or her spell it. That should give you a decent idea of how simple it is to enter your domain name.
Imagine having a domain name like 'DaB3st4ng3ncy.hk', (thebestagency.kh) what are the chances that someone can spell it correctly at the first attempt?  The search process may get so arduous that they might give up and turn to a competitor firm instead. 
Aside from unique terms, inserting a hyphen is also frowned upon since it connects with spammy behavior and increases the likelihood of spelling errors. (1Byte-the-best-agency.kh). If the only reason for using a hyphen is to distinguish oneself from a similar domain name, it's advisable to omit it entirely because visitors are more likely to wind up on the page without a hyphen.
5. Avoid Names That Are Taken On Google My Business & Social Media
Once you've selected a wonderful domain name, double-check that it isn't already in use on Google My Business and other social media platforms where your target audience is active.
With over 4 billion social media users worldwide, including these channels into your marketing mix is critical for your company. Your brand's internet presence is an extension of it. Having consistent social media handles not only improves your company's image, but it also makes it easier for others to locate you.
Even your most important clients are unlikely to remember changes of your online persona. Even if your website URL and social media handles change by one letter, it will be difficult for visitors to locate you. If people can't readily discover you, you can guarantee they'll stop looking for you on these sites. Your company may be forgotten if it is out of sight and out of mind.
You're correct that it takes time and effort to have a consistent name across all platforms, but the effort will be well worth it when you witness greater consumer interaction and following.
Conclusion
It's time to assemble your team and get your creative juices flowing now that you've read these five critical pointers. When it comes to deciding on the proper domain name for your real estate firm, you don't need to go overboard with the glitz and glamor. You can't go wrong with the name of your real estate company if you keep it short and relevant.