Top 5 Most Popular Domain Extensions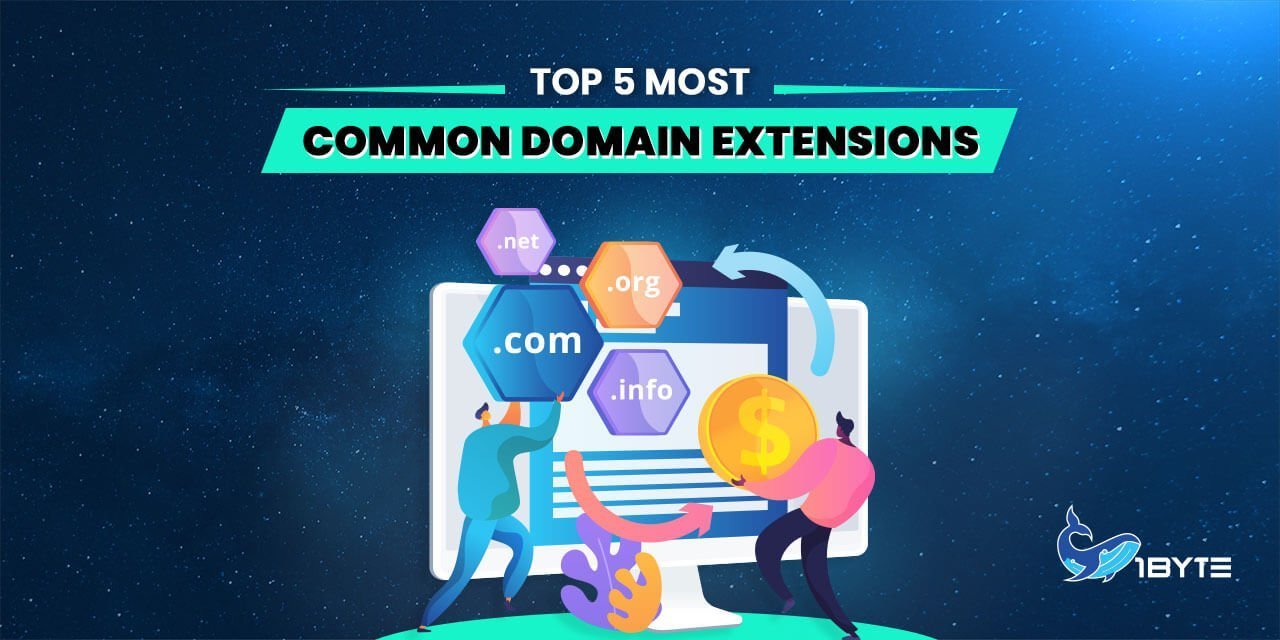 Following the global shutdown imposed by COVID-19, websites have become even more critical for companies and self-employed people. There has been a shift away from brick-and-mortar establishments to online ones, and making sure your website has everything it needs to launch through prior planning is a must. Most popular domain extensions may seem inconsequential, yet they are on top of the list and have a big impact. When referring to a website's category or country code, it's commonly utilized. As an example: in 1Byte.com, the.com suffix indicates that our site is for commercial use.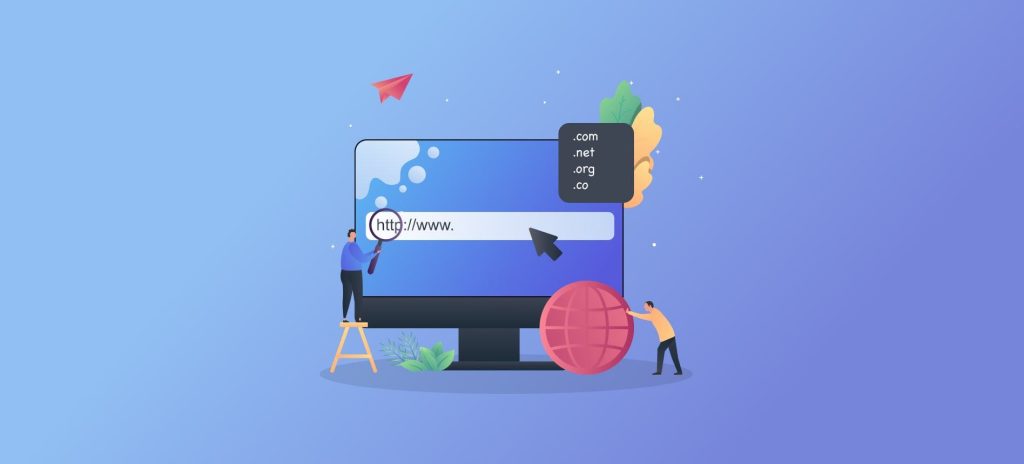 What is a domain extension?
The letters that come after the last period in a URL are called domain extensions. The most popular extensions are .com, .org, and .net.
A top-level domain is another word for a popular domain extension. This is due to the fact that domain name components can be viewed as classification levels.
Top 5 Most Popular Domain Extensions
There are millions of domains on the internet, and choosing the right domain extension can significantly impact the popularity and memorability of your website. Below, we'll introduce you to the five most popular domain extensions, which you may have heard of or even used. These extensions not only bring professionalism but also shape the style and purpose of your website. Let's explore what are the five most common domain extensions?
1. .COM
The most commonly used top-level domain (TLD) is .com, and it's easy to see why. Originally reserved for for-profit organizations, it is now the standard by which all other domain extensions are assessed. It is one of the most widely used domain extensions in the world.
The .com extension isn't merely the most well-known. Many SEO businesses believe that using the .com extension will result in higher search ranks (SEO ranking). A domain ending in .com carries far more authority than one ending in a fresh or unfamiliar suffix in terms of backlinks.
2. .NET
.net, like the.com extension, is free and open to the public. Originally designed for internet service providers or networks ,.net has become a popular alternative to .com domain names. Technology or web-based businesses can consider the.net TLD because it implies network and technology.
SourceForge.net is one brand that makes good use of .net. They are a web-based service that provides an online community for anyone who needs assistance with open-source web projects. It's a collaborative community centered on networking and technology-based enterprise. SourceForge recognizes how its .net extension positions its brand, and it leveraged it to increase its credibility and community in the IT field.
3. .ORG
Non-profit organizations originally used the.org extension, but it is now open to everyone. Many non-governmental organizations, nonprofits, politicians, and political parties, as well as online communities, use it as a domain extension.
Websites with the .org TLD have a strong emphasis on creating and sustaining a sense of community. For example, Wikipedia, WordPress, and other .org sites are all instances. They all have various services to offer, but the growth of their brands and the creation of content are largely dependent on the contributions of their audiences.
4. .CO
The .co extension was originally designated as the Colombian country code, but it has since become a popular option for global domains. While it's an intriguing option on the top domain extension list, its popularity has risen in recent years to become one of the most popular domain extensions.
Using .co to create a website makes sense if you are a business, especially if you are a fledgling startup that portrays itself as distinctive or unique. While.com is the most well-known and commonly used,.co is newer, shorter, and more in keeping with the shortness of younger generations. This newness could be a terrific strategy to broaden your brand and reach a younger audience.
5. Country/ Nation Extensions
Last but not least, a domain extension that many people think about is one that incorporates their location. The domain extension will fluctuate depending on your location. These are known as country code top-level domains (or ccTLD for short). A country code top-level domain (ccTLD) is a domain extension that is normally used or reserved for a country, sovereign state, or dependent region. All ASCII ccTLD IDs are two letters long, therefore all top-level domains with two letters are ccTLDs.
Unlike the domains above, which are open to anyone, ccTLD domain extensions are reserved for citizens and entities of a particular country. For example, in Cambodia, if you want to purchase a .kh domain, the domain owner must be a Company registered in Cambodia, where the Company's name must match the requested domain name.
Conclusion
There are numerous factors to consider while selecting the perfect domain name. Aside from selecting a name that expresses your personal or brand identity and is easy to remember and type, you must also ensure that the domain extension is available and meets your requirements.
If you want to register a name with one of the most popular extensions, 1Byte is a good option. We offer a vast marketplace of domains (over 470+ TLDs), so you may select the appropriate one for your new website. The best part? You can also host your website on our web hosting platform, which includes Shared Hosting, Cloud Hosting, and Cloud Server. You may also use our free Domain Name Generator to find your new domain name.