1Byte's Spinning Wheel at Aeon Mall 3 on August 5-6 & 12-13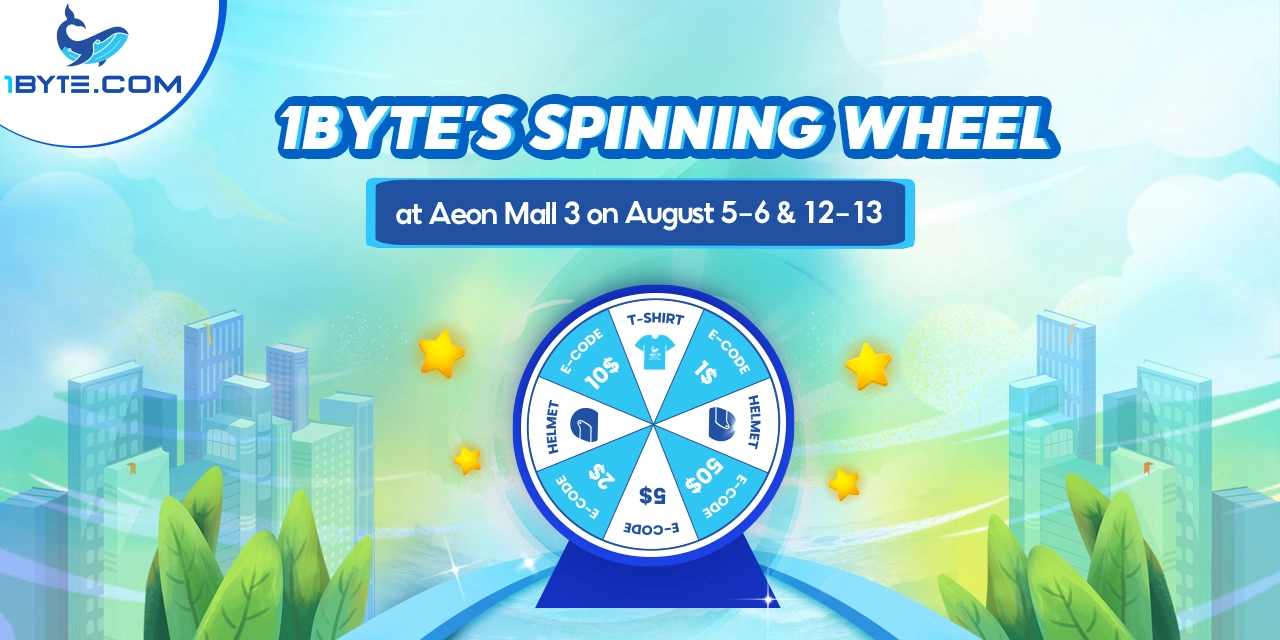 Mark your calendars for the thrilling event happening at AEON Mall Mean Chey on August 5th to 6th and 12th to 13th, brought to you by 1Byte!
Join us at our vibrant booth located at Aeon 3 on the 1st floor, right in front of a cashier station, where the excitement will be buzzing. Prepare to be amazed by the spinning wheel event, the highlight of the occasion, offering you a chance to win incredible prizes. From trendy T-shirts and stylish caps to the opportunity to score up to 50 USD in E-Codes, there's a treasure trove of rewards waiting for you.
If you've attended our previous events at Aeon Mall 2, you know the fun and joy we bring to every visitor. If you missed out on the spins earlier, don't worry; this time, we've got you covered. Come along and experience unforgettable moments with us again at Aeon Mall 3. Don't miss this fantastic opportunity to be a part of the action, and we can't wait to welcome you at our booth!"
How to Participate
On August 5-6 & 12-13, visit 1Byte's booth at Aeon Mall 3 (1st floor in front of a cashier station)
When there, you will be asked to create an account with 1Byte (Provide your full name, phone number, and email address during registration).
Receive one free spin on the spinning wheel upon successful registration.
Check-in, like, follow, share our Facebook fan page with the hashtag #1Byte to show your support at the event!
Important Details
Throughout the campaign, each client's login, phone number, and email address will be associated with a single customer.
Prizes will be listed and awarded to winners within 24 hours of their triumph. Based on the customer information given, the prizes will be transferred straight into the winner's wallet at 1byte.com.
The wallet balance will be valid for 30 days after the event.
The prizes are non-transferable and cannot be sold.
1Byte retains the right to use customer photographs in communication.
The countdown has begun for the highly-anticipated event at ÆON Mall Mean Chey! Get ready to be blown away by the fantastic rewards we have in store for our participants. From trendy T-shirts and cool helmets to the chance to win up to 50 USD in E-Codes, the prizes are sure to create a buzz of excitement among all attendees. The spinning wheel will be the star of the show, offering each and every one of you a thrilling opportunity to win big!
We're not just about the spinning wheel; we're also excited to witness the engagement from all of you on social media. Show your support and become an active part of the action, both online and offline. Your enthusiasm and participation will play a pivotal role in spreading the word and making this event even more memorable.
So, mark your calendars for August 5th to 6th and 12th to 13th and be a part of this incredible string of events. Visit our vibrant booth on the 1st floor, located right in front of the cashier station at Aeon 3. Join us once again and become a valued member of the ever-growing and vibrant 1Byte community.
Don't miss out on any updates! Stay in the loop by visiting our blog, or like our Facebook page, where we will post our event recaps and more. We can't wait to welcome you and create unforgettable moments together at AEON Mall Mean Chey in just a couple days! Get ready for an adventure filled with fun, excitement, and fantastic prizes. See you there!
Our Recap
Relive the extraordinary event the past week or so through captivating recap photos! The rewards were remarkable: stylish T-shirts, cool helmets, and a thrilling chance to win up to 50 USD in E-Codes. The spinning wheel stole the show, offering everyone a shot at big prizes.
August 5-6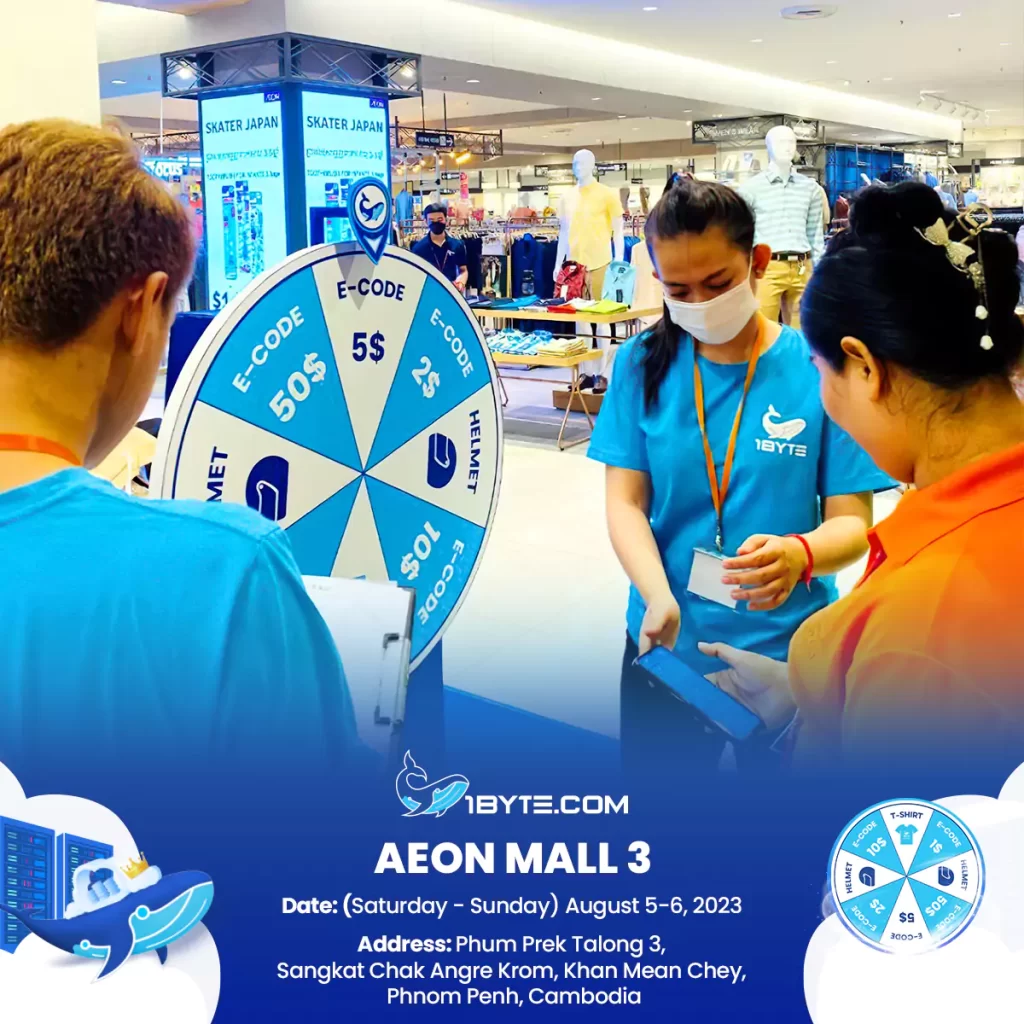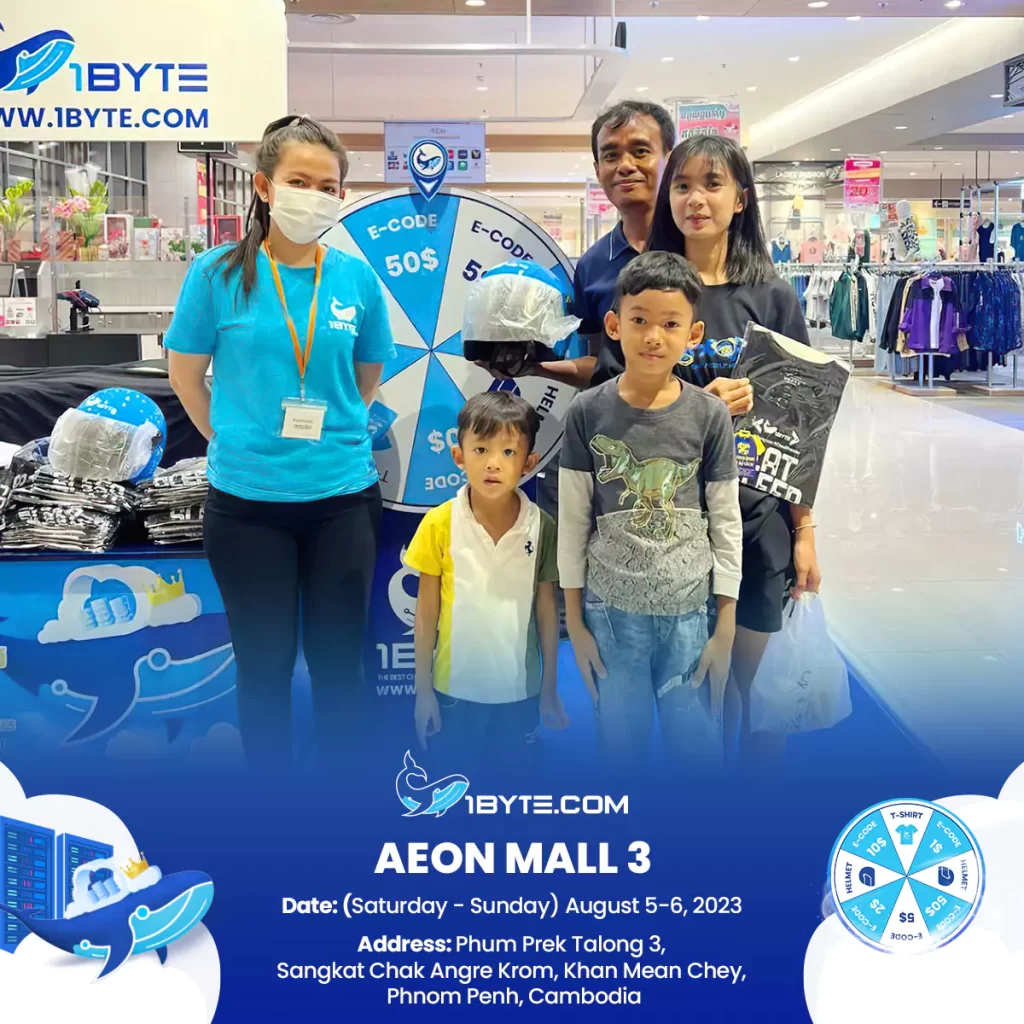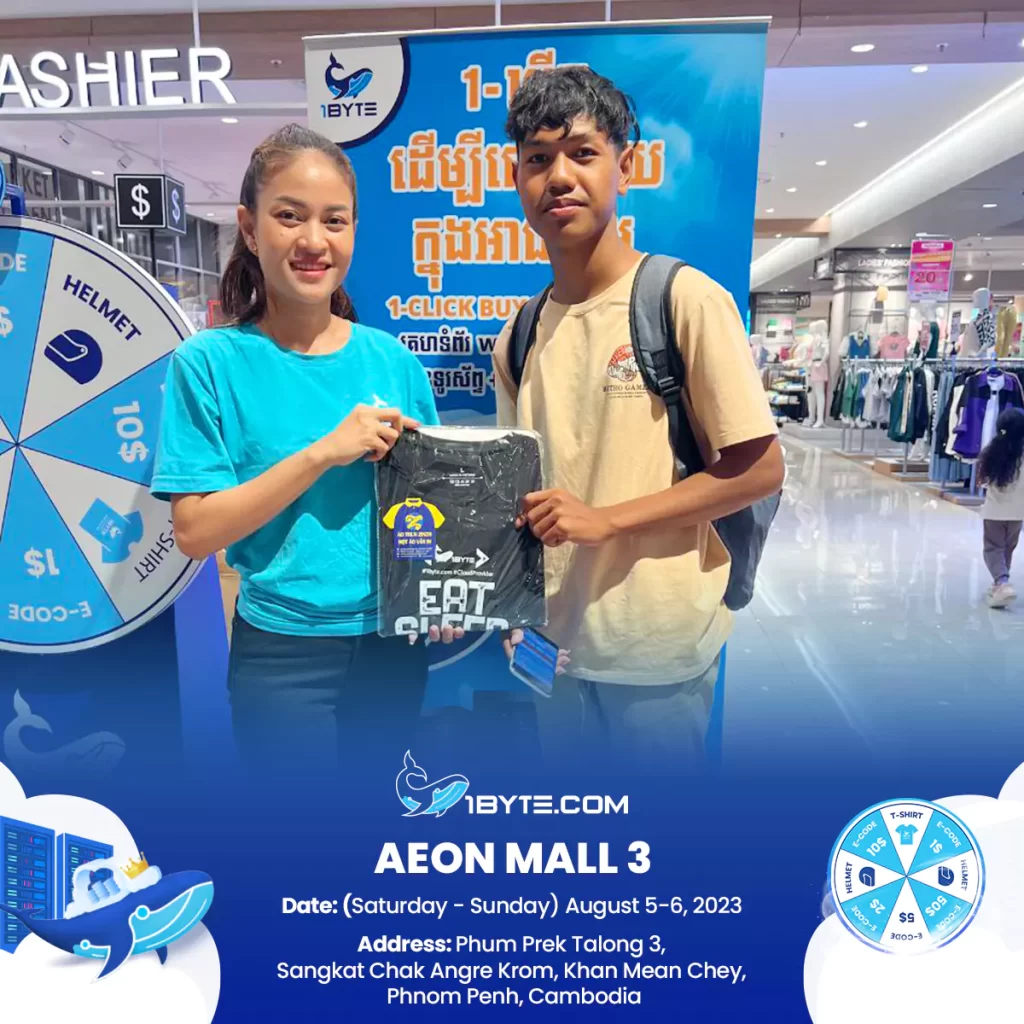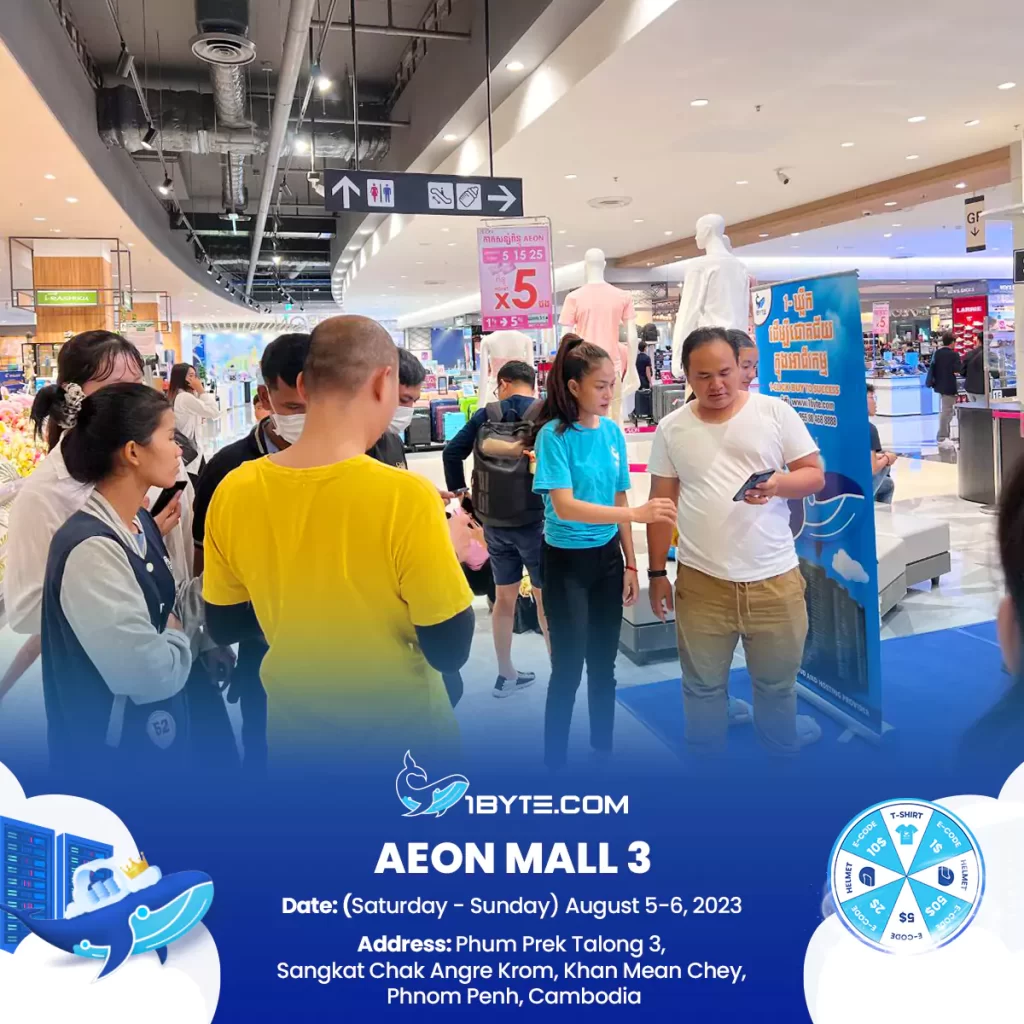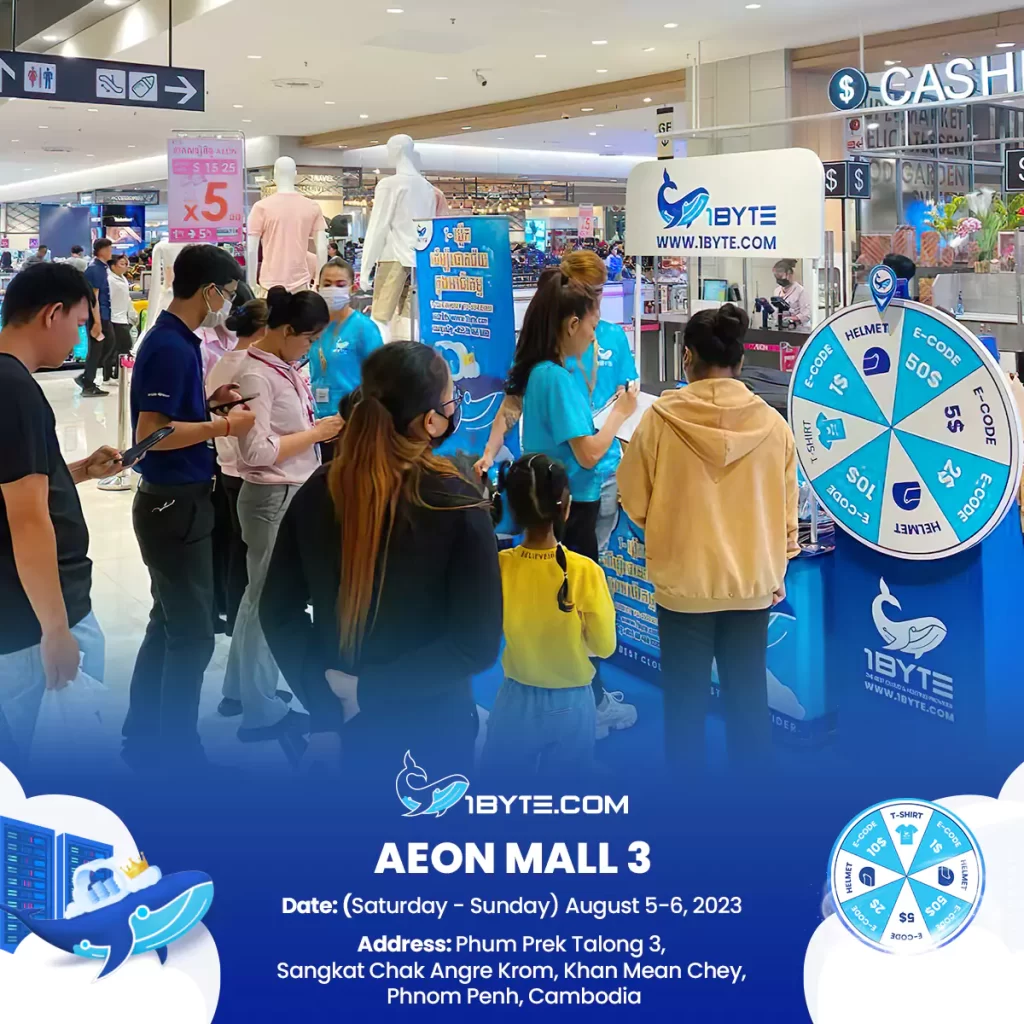 August 12-13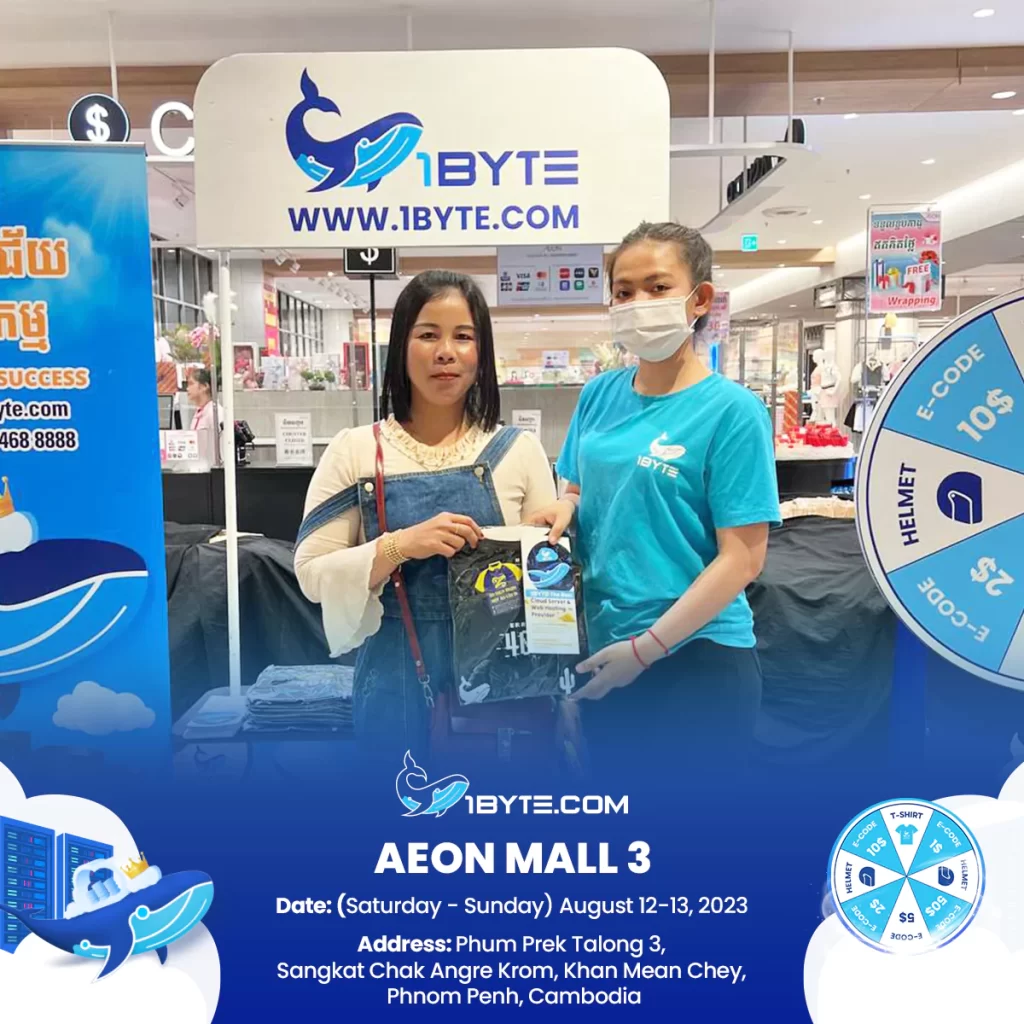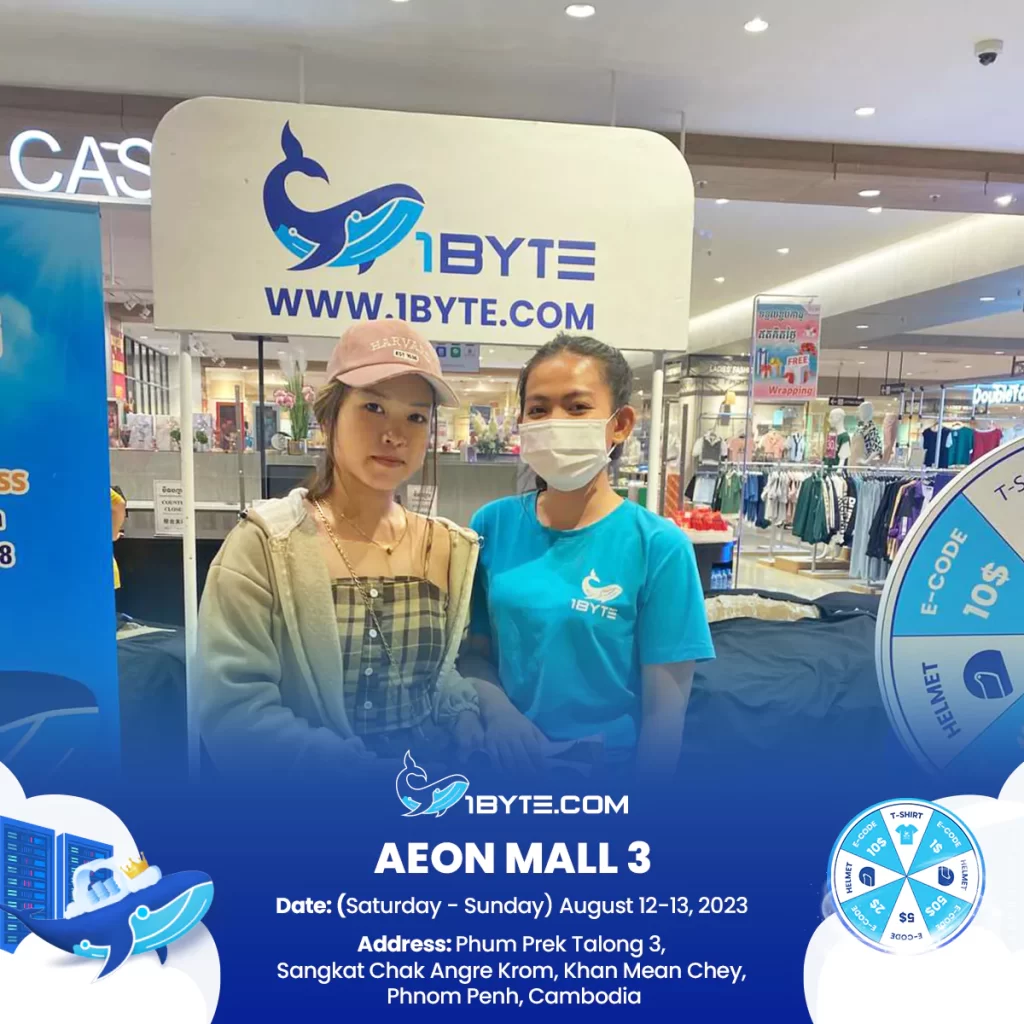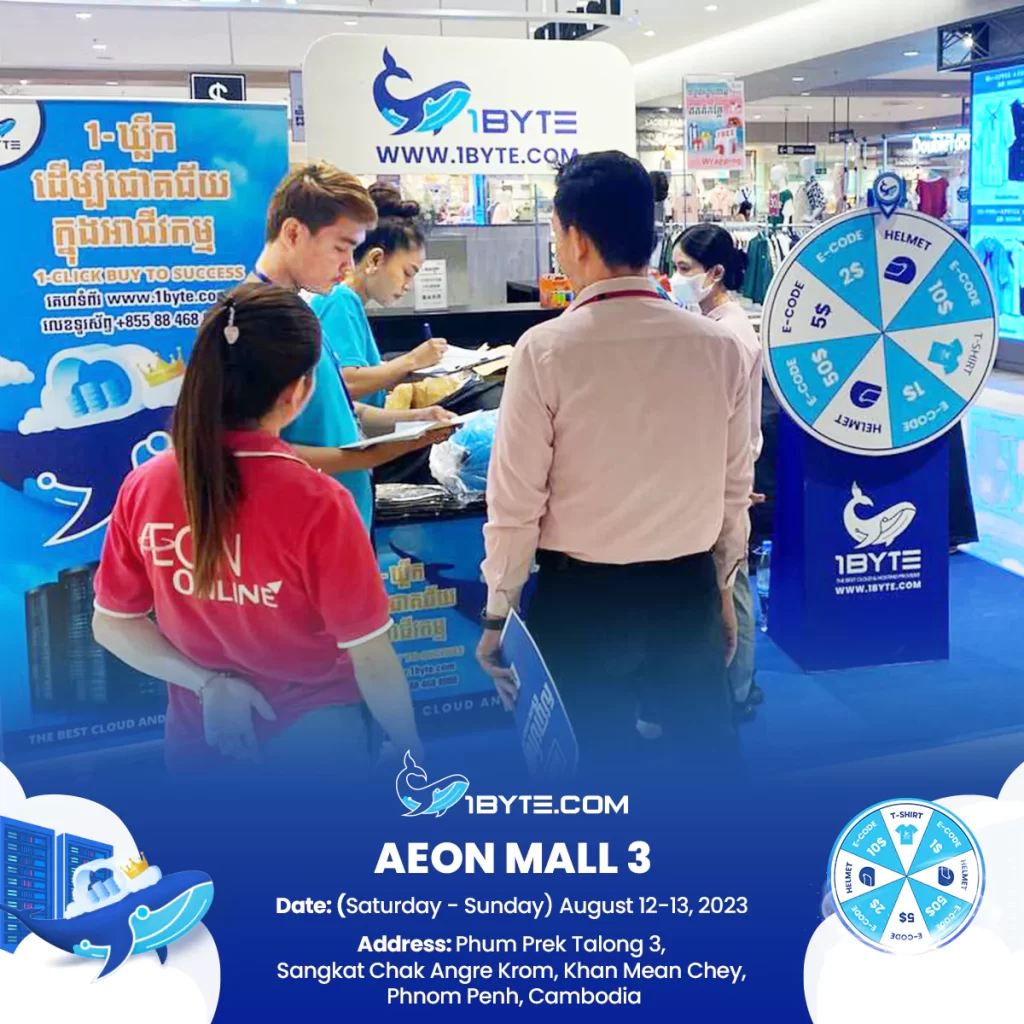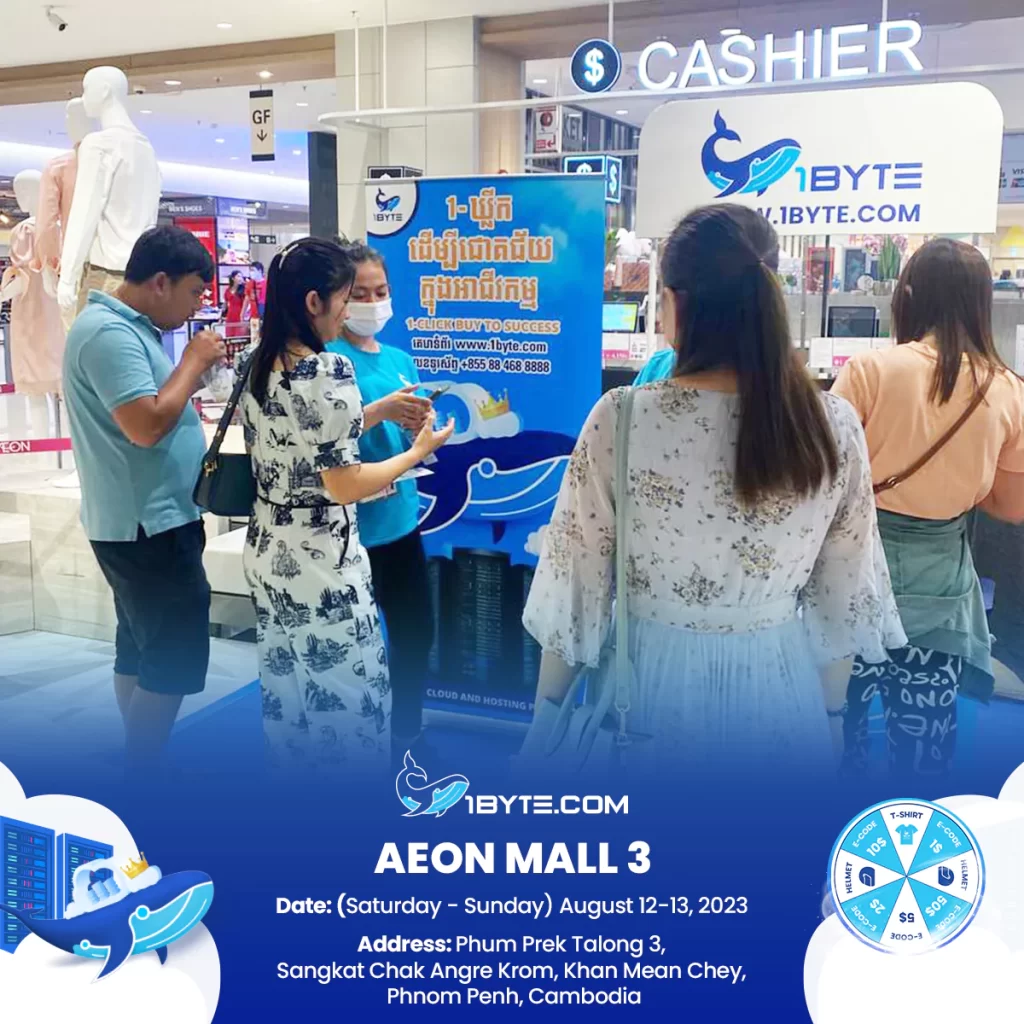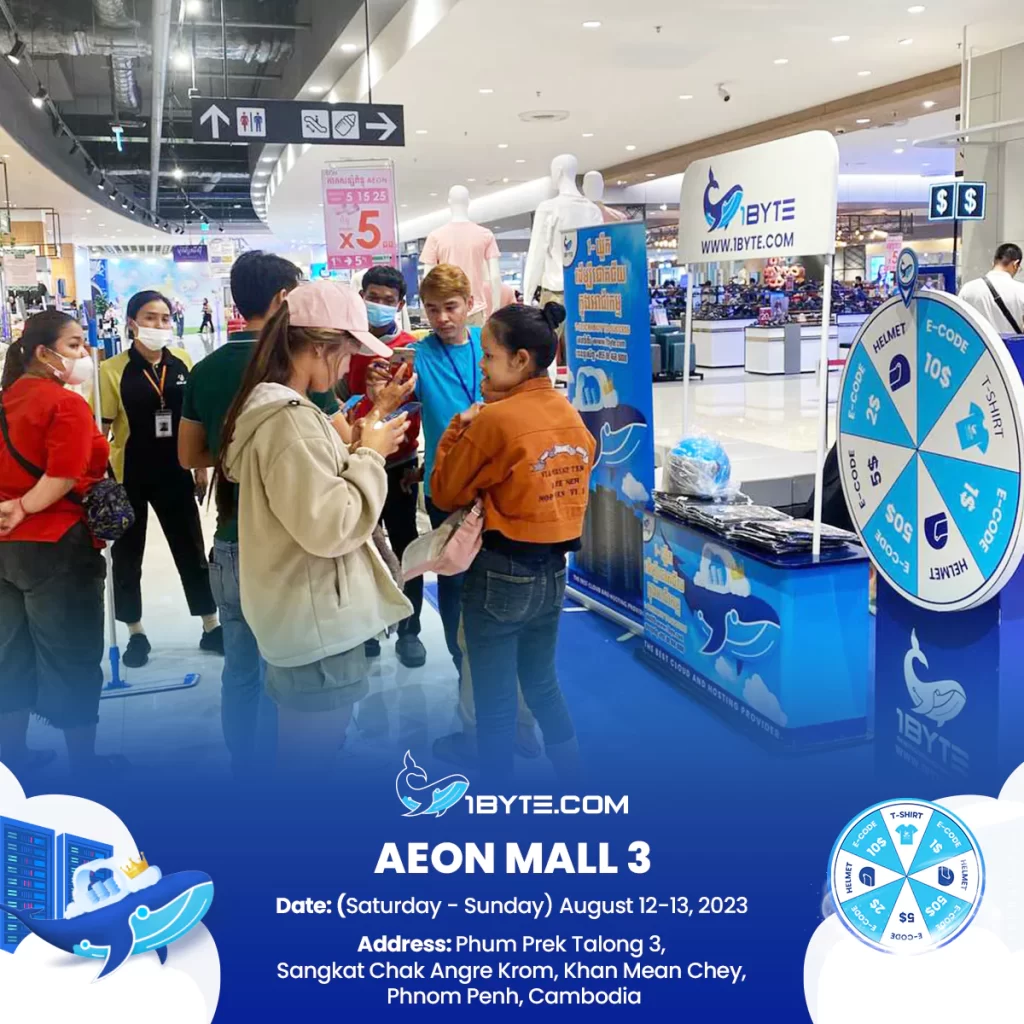 A huge thanks to everyone who joined us at Aeon Mall 3! By joining us, you became a cherished member of the dynamic and spirited 1Byte community.