Spinning Wheel Event Activation: Join 1Byte at Aeon Mall this July & August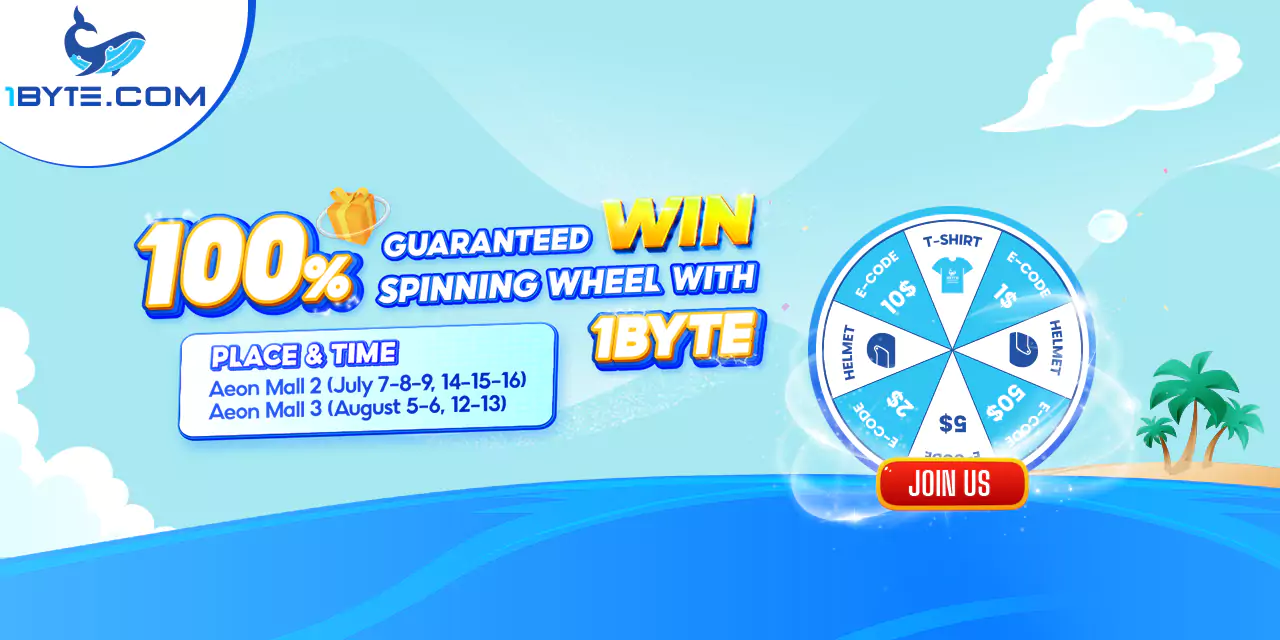 We are delighted to give to you a unique invitation to an event hosted by 1Byte, Cambodia's top cloud computing company! Prepare yourself for an unbelievable chance to win thrilling prizes with our 100% guaranteed win spinning wheel!
Event Details
Time & Place: Aeon 2 – ÆON Mall Sen Sok (July 7-9, 14-16) and Aeon 3 – ÆON Mall Mean Chey (August 5-6, 12-13)
Rewards: T-Shirts, Helmets & Up to 50 USD in E-Codes
How to Participate
Visit 1Byte's booths at Aeon Mall 2 (2nd floor near the Major Cineplex theater) or Aeon Mall 3 (1st floor in front of a cashier station) on the designated dates.
When there, you will be asked to create an account with 1Byte (Provide your full name, phone number, and email address during registration).
Receive one free spin on the spinning wheel upon successful registration.
Check-in, like, follow, share our Facebook fan page with the hashtag #1Byte to show your support at the event!
Important Details
Throughout the campaign, each client's login, phone number, and email address will be associated with a single customer.
Prizes will be listed and awarded to winners within 24 hours of their triumph. Based on the customer information given, the prizes will be transferred straight into the winner's wallet at 1byte.com.
The wallet balance will be valid for 30 days after the event.
The prizes are non-transferable and cannot be sold.
1Byte retains the right to use customer photographs in communication.
In addition to the exciting spinning wheel, we will be handing out 1Byte leaflets at the event. These leaflets will be useful in providing information about 1Byte's array of services, including Cloud Server, Cloud Hosting, Shared Hosting, Domain, SMS Brandname, and AWS partnership.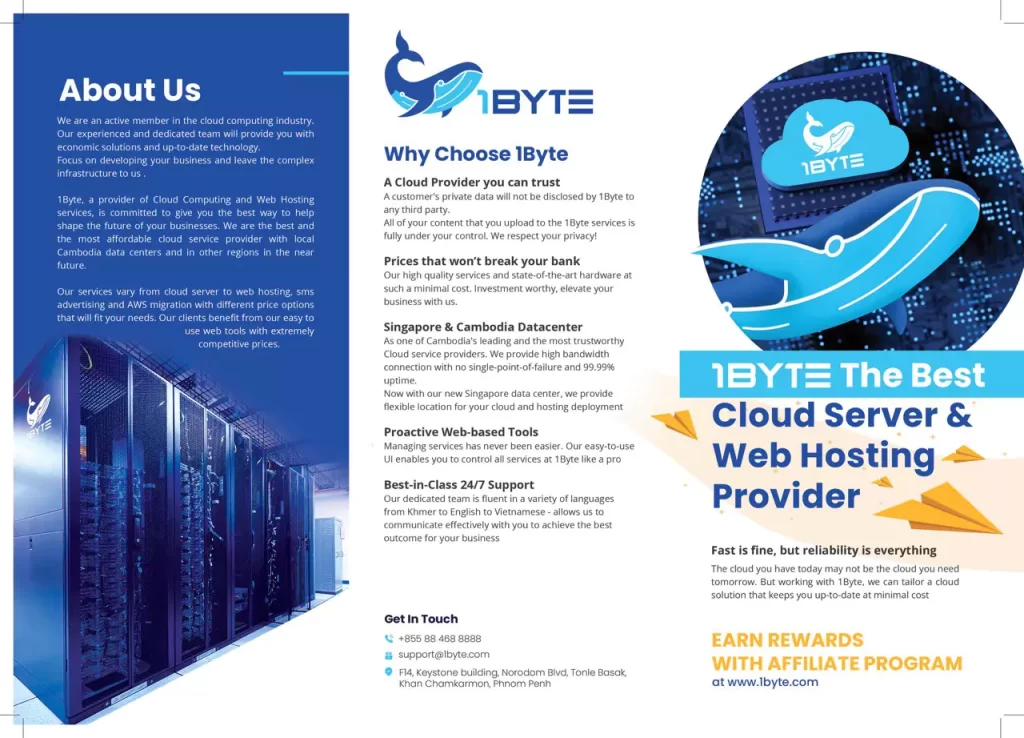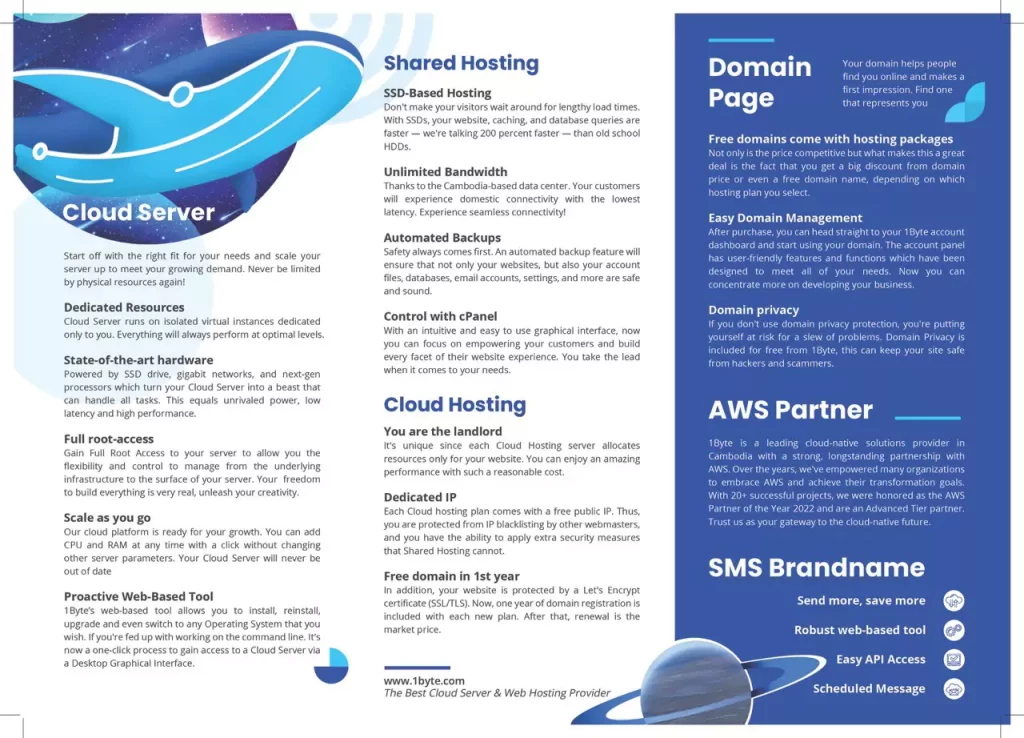 As we gear up for this year's spectacular event, let's take a moment to relive the excitement from last year's spinning wheel event at Aeon 2. We had a blast hosting an unforgettable experience filled with joy, laughter, and incredible prizes. Here's for more this time around!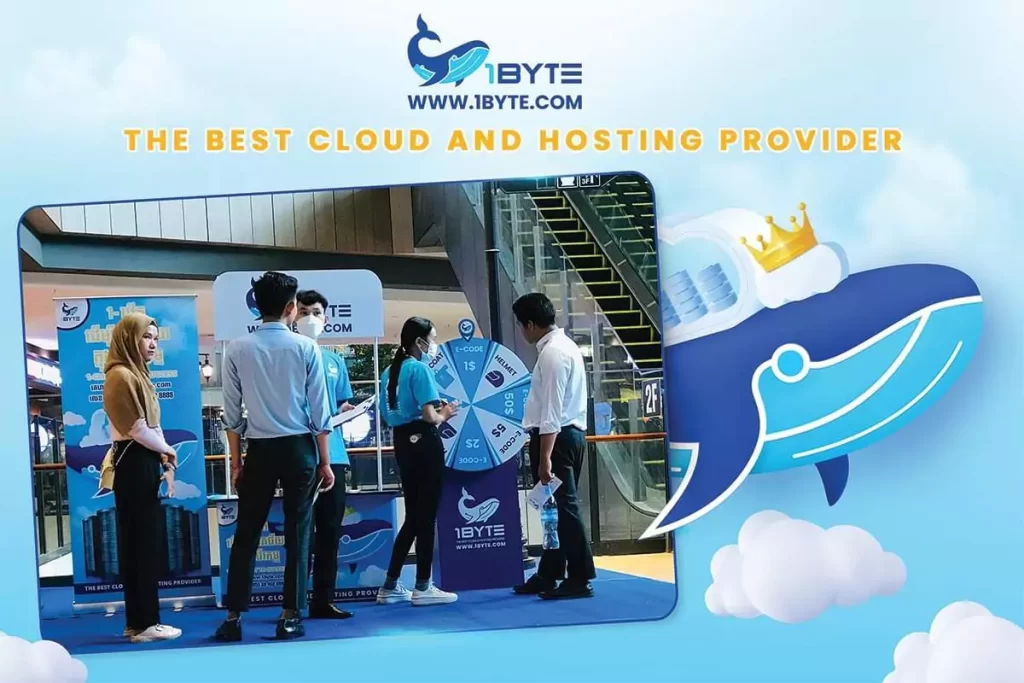 ---
Mark your calendars and don't miss out on this once-in-a-lifetime opportunity to attend our spectacular event. Join us on the mentioned dates at Aeon Mall 2 or Aeon Mall 3 and become a part of the vibrant 1Byte community. Visit our blog, or like our Facebook page to stay up to speed on event details and information.
We look forward to welcoming you to an event filled with excitement, prizes, and the chance to connect with us!