Relive the Thrills: 1Byte's Spinning Wheel Event Recap!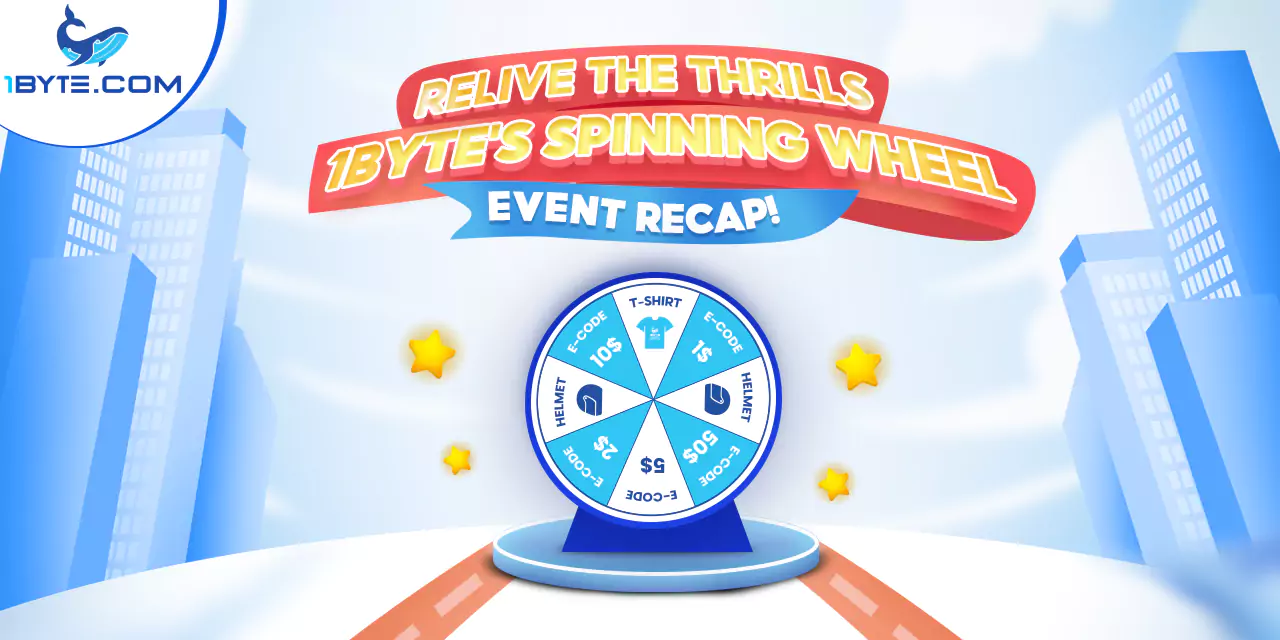 Recount the excitement that filled the air at both Aeon Mall 2 and Aeon Mall 3 during our thrilling spinning wheel events held on July 7-9 & 14-16 and August 5-6 & 12-13.
Participants of our spinning wheel events were treated to an array of fantastic prizes. From stylish T-shirts and cool helmets to the coveted grand prize of up to 50 USD in E-Codes, the rewards were nothing short of exciting.
Our vibrant booths, located on the 2nd floor near the Major Cineplex theater at Aeon Mall 2 and right in front of the cashier station on the 1st floor at Aeon Mall 3, warmly welcomed attendees. The spinning wheel took center stage, offering everyone the opportunity to win big and create lasting memories.
A heartfelt thank you goes out to all the participants who were a part of these events. Your support, both in-person and on social media, was truly remarkable. Many of you engaged with us on our Facebook fan page, liking, following, and sharing using the hashtag #1Byte. Your enthusiastic involvement added an extra layer of joy to the events, and we are sincerely grateful.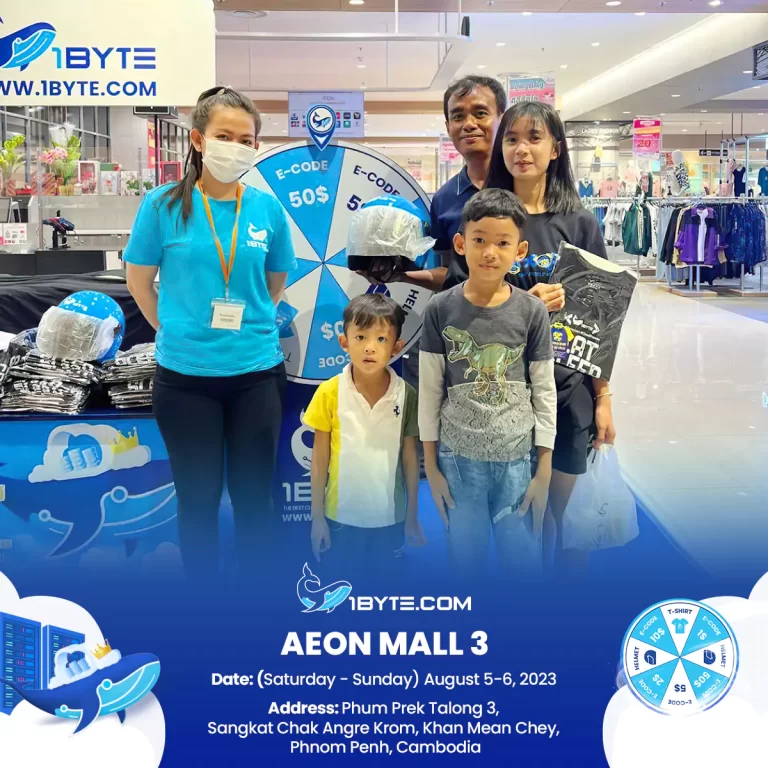 For those who missed out on this round of spinning wheel excitement, fret not. There will be more chances in the future to join in on the action. Keep an eye on our blog and Facebook page for updates on upcoming events, as we continue to bring the thrill to our vibrant 1Byte community.
We extend our appreciation to all who took part, and we look forward to welcoming you to future events. Your active engagement and positivity contribute to making our community truly special. Until next time!