Queen Mother's Birthday: A Time to Honor Her Majesty's Contributions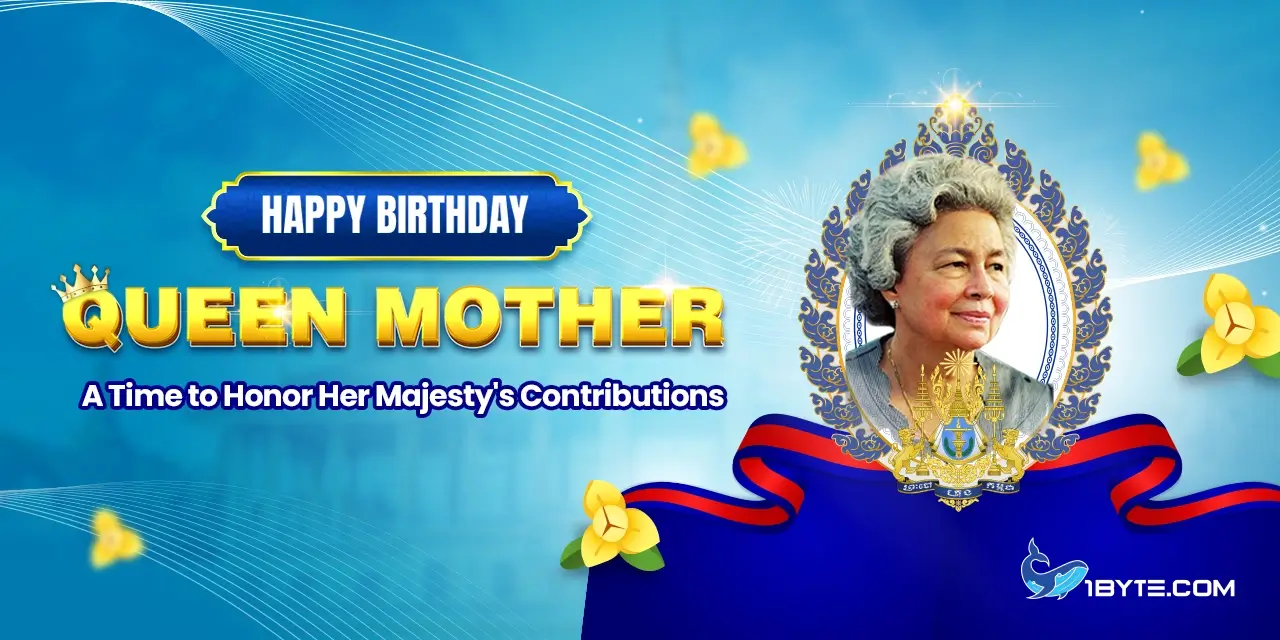 Today is a wonderful occasion for 1Byte and Cambodia as a whole – the Queen Mother's Birthday. In this article, we'll shed a light on our very own Queen Mother Norodom Monineath and the incredible achievements she's made throughout her life in commemoration of her birth. So, prepare to celebrate this wonderful woman and her extraordinary adventure! Let's get started!
Who is the Queen Mother?
Let us delve into the extraordinary life of Cambodia's Queen Mother Norodom Monineath, whom we celebrate on this auspicious day. She was born on June 18, 1936, in Saigon, then part of French Indochina, as Paule-Monique Izzi and was of French descent.
Her reign as queen began in 1952, when she married King Norodom Sihanouk, whom she had first met in 1951 when he awarded her first prize in a beauty pageant. She was Cambodia's queen consort from 1952 until 1955, and again from 1993 to 2004.
Norodom Sihanouk abdicated in 2004, and his son succeeded him, making Norodom Monineath the Queen Mother. She actively performs her duties during her tenure, politely receiving Khmer and foreign dignitaries with her regal presence.
The Queen Mother's Extensive Contributions
Queen Mother Norodom Monineath is extensively involved in charitable activities in addition to her royal duties. The Samdech Euv Team, founded by her late husband, King Father, to help less privileged Cambodians, is one famous project. The team focuses on building necessary infrastructure such as hospitals, clinics, schools, fishponds, and housing.
Her philanthropic efforts have included funding and personally overseeing the construction of two hospitals in Phnom Penh in recent years. These actions demonstrate her persistent dedication to bettering the lives of her countrymen.
How Cambodia Celebrates Queen Mother's birthday
Now let's have a look at how Cambodians commemorate the birthday of their beloved Queen Mother, Norodom Monineath, on June 18th every year. It's a national holiday commemorating Her Majesty's birthday.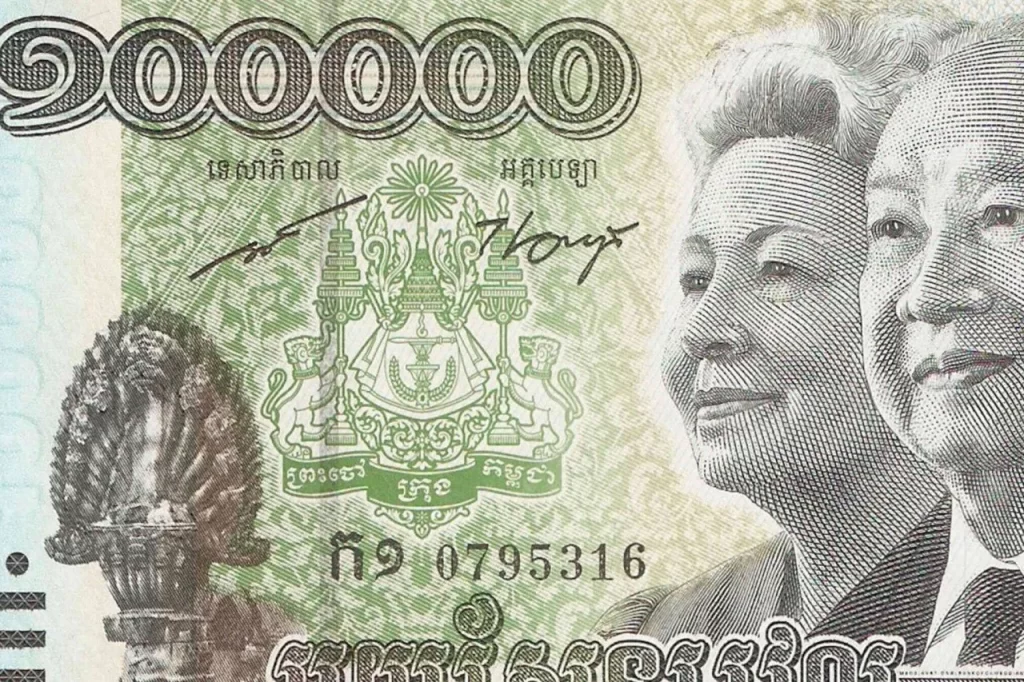 Cambodians adore and revere Queen Mother Norodom Monineath, which is shown in how they commemorate her birthday. The entire country comes together to wish her well and express their admiration.
On this special day, individuals from all walks of life, from top authorities to ordinary residents, take the opportunity to express their heartfelt gratitude and best wishes to their Queen Mother. It's a time when the entire country comes together to honor her extraordinary efforts and unflinching dedication.
While there are no huge parades or public events on this day, the celebration becomes more intimate and spiritual. Cambodians are flocking to Buddhist temples to pray for the health and well-being of their beloved Queen Mother. It's a powerful moment of reverence and spiritual connection.
Traditional arts performances additionally provide a sense of cultural elegance to the celebrations in Phnom Penh, the capital city. The vivid display of traditional arts honors Cambodia's rich heritage while also paying tribute to the Queen Mother's important role in conserving and promoting the country's cultural legacy.
Importance of Honoring the Queen Mother on Her Birthday
We at 1Byte, Cambodia's largest cloud computing firm, understand how important it is to celebrate Queen Mother Norodom Monineath on her special day, Queen Mother's Birthday.
First and foremost, commemorating the Queen Mother on her birthday expresses our sincere gratitude for her extraordinary services to the nation. She has committed her life to helping Cambodia and its people with unflinching passion and grace.
We recognize the Queen Mother's crucial contribution in maintaining and promoting Cambodian culture and history by commemorating her. She has been a consistent supporter of traditional arts events and cultural institutions. Her efforts have been critical in preserving our country's distinct identity.
Additionally, commemorating the Queen Mother's birthday demonstrates the Cambodian people's solidarity and collective spirit. It is a time when people from all walks of life gather to express their love and appreciation for Her Majesty, regardless of their social class or origin.
This event serves as a reminder of the ideals she represents: compassion, resilience, and dedication to the nation's well-being. It motivates us to follow in her footsteps and constructively contribute to our community, generating a sense of national pride and unity.
Finally, honoring the Queen Mother on her birthday deepens the monarchy's relationship with the Cambodian people. It reaffirms our respect, allegiance, and support for our royal family. This link promotes social stability and harmony, fostering an atmosphere favorable to progress and prosperity.