On June 3rd, 12th ASEAN Para Games kicks off in spectacular fashion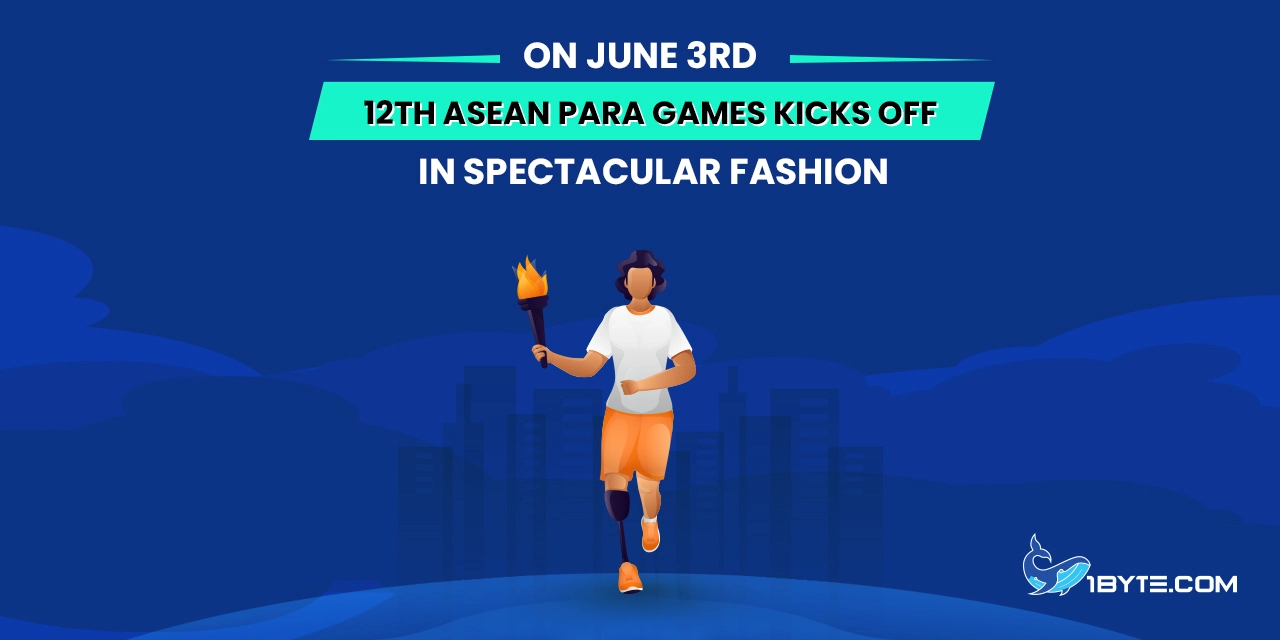 The 12th ASEAN Para Games commenced in Cambodia with a breathtaking opening ceremony that captivated spectators at the Morodok Techo National Stadium.
Details
The event was a spectacle of team parades, dazzling fireworks, mesmerizing musical performances, and an exhilarating aerial stunt. The evening began with a countdown from 12 to one, accompanied by the stirring rendition of the Cambodian national anthem. The parade of ASEAN Para Games contingents and the display of the ASEAN Para Sports Federation (APSF) flag and anthem further enhanced the grandeur of the occasion. The representatives of para athletes, referees, and judges also took part in an oath-taking ceremony, adding a touch of solemnity to the proceedings.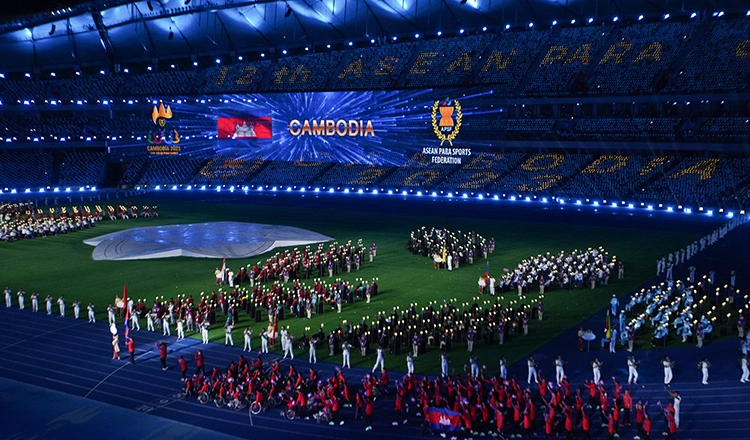 Addressing the enthusiastic crowd, Prime Minister Hun Sen extended a warm welcome to all sports delegates and para athletes, officially declaring the opening of the 12th ASEAN Para Games in Phnom Penh. In his brief speech, Prime Minister Hun Sen expressed the pride felt by the Kingdom of Cambodia for hosting this remarkable event. He emphasized the significance of the Para Games as a platform for promoting the rights of para athletes and providing them with opportunities to showcase their skills and talents.
The evening concluded on a high note, with outstanding performances that left the audience in awe. As the sky illuminated with vibrant fireworks, the atmosphere was filled with a sense of joy and anticipation for the upcoming competitions. Cambodia, with a contingent of 236 athletes, including 76 women, has proudly entered the race for medals. Over 1,200 para athletes from ten ASEAN nations, namely Brunei, Indonesia, Laos, Malaysia, Myanmar, the Philippines, Singapore, Thailand, Timor-Leste, and Vietnam, will be competing in various events.
The 12th ASEAN Para Games feature a diverse range of sports, with competitions taking place in 13 disciplines, including athletics, badminton, boccia, chess, 5-a-side football, 7-a-side football, goalball, judo, powerlifting, swimming, table tennis, sitting volleyball, and wheelchair basketball. Throughout the duration of the Games, a total of 431 sports events will be held, showcasing the remarkable talent and determination of para athletes. These events will be hosted at the Morodok Techo National Stadium, the National Olympic Stadium, and other venues across Phnom Penh, ensuring a vibrant and inclusive celebration of sportsmanship and camaraderie.
Catch up on the latest news on the 2023 Para Games from 1Byte, the leading cloud service provider in Cambodia: https://blog.1byte.com/news/