Lucky Draw with 1Byte on the occasion of World Cup 2022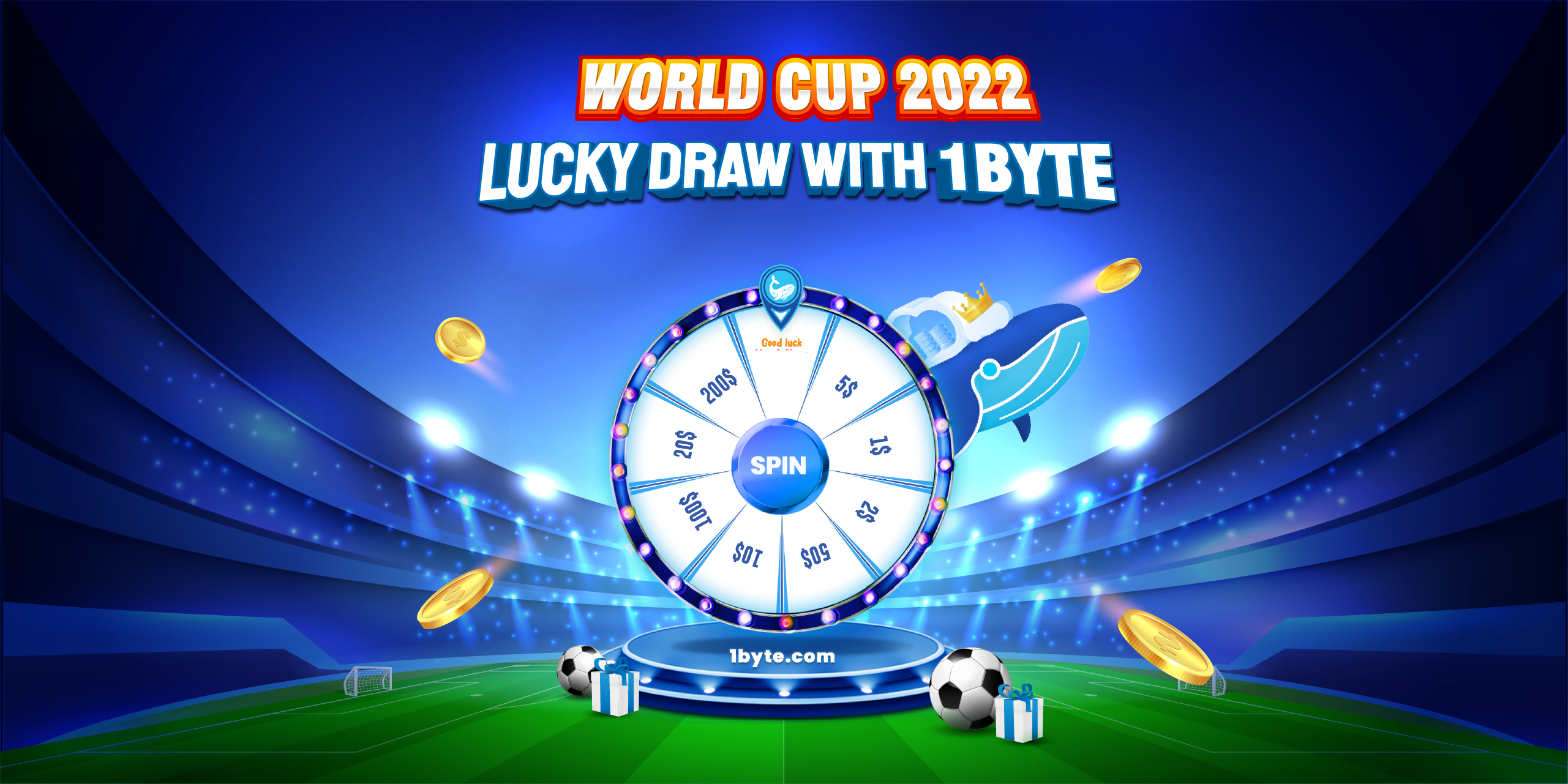 Introduction
To celebrate the biggest sport event there is as well as giving thanks to our customer for the great support, we're conducting a Lucky Draw promotional campaign with real monetary rewards! If you sign up for an account between now and the end of November, you will be entered into a drawing for a chance to win awesome cash rewards through a free spin. Watch the video above and read on for more information on our promotion.
Available rewards
Cash 1 USD

Cash 2 USD

Cash 5 USD

Cash 10 USD

Cash 20 USD

Cash 50 USD

Cash 100 USD

Cash 200 USD
Details
When a client successfully registers an account with 1Byte, they are rewarded with one free spin.
Additionally, when a customer successfully completes a payment order for $10, they are rewarded with one extra spin.
Winners are required to provide their complete names, as well as their email addresses and phone numbers.
The customer's 1byte.com wallet will automatically be credited with the prize after all required information has been verified as accurate.
Warning
The rewards are valid for a period of 90 days after the date on which the winner was announced; after that point, 1Byte reserves the right to cancel the reward.
Prizes cannot be sold or transferred in any way.