How to Investing in Websites: A Step-by-step Guide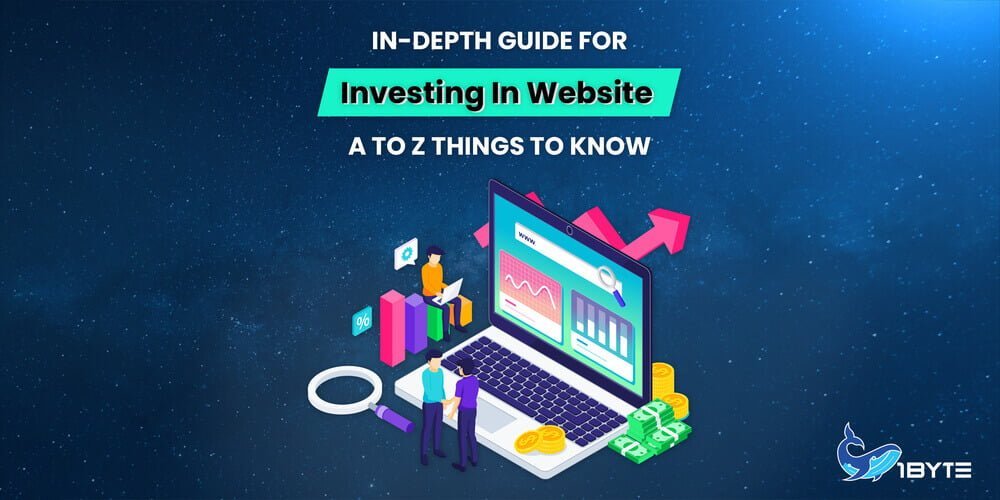 Many people have tried website investment, but they haven't had much luck. Is purchasing websites a way to generate passive income online? In this article, we'll cover the definition of website investment, reasons to invest, and other tips to make a profit from it.
What is website investing?
The act of purchasing a website purely with the intention of generating income and cash flow is known as website investment. The website would be intended to function as a type of virtual property. You can make incremental changes over time to assist the underlying specialty website's value increase.
Opportunities with Website Investing
You have a sizable chance to generate capital growth and profit if you decide to invest in websites. Knowing what to look for at the start of your digital real estate search is a key aspect of this.
You ought to approach it similarly to real estate. Do you intend to invest for capital gains or income? Or is it somewhat of both?
Buying Websites for Passive Income
You are buying the website with the intention of letting it function independently so that you may minimize your effort and maximize your revenue flow. Therefore, evaluating the website's quality is critical. Do a little research on the website's current state and its revenue possibilities.
Buying (And Eventually Selling) a Website for Profit
Your only goal is to grow the website quickly so that it can be sold later. All website revenue is used for expansion in order to raise the site's earning potential and ultimate saleability. Yes, you may combine the two. But I'd advise you to concentrate on either one or the other.
Why You Should Invest In Websites?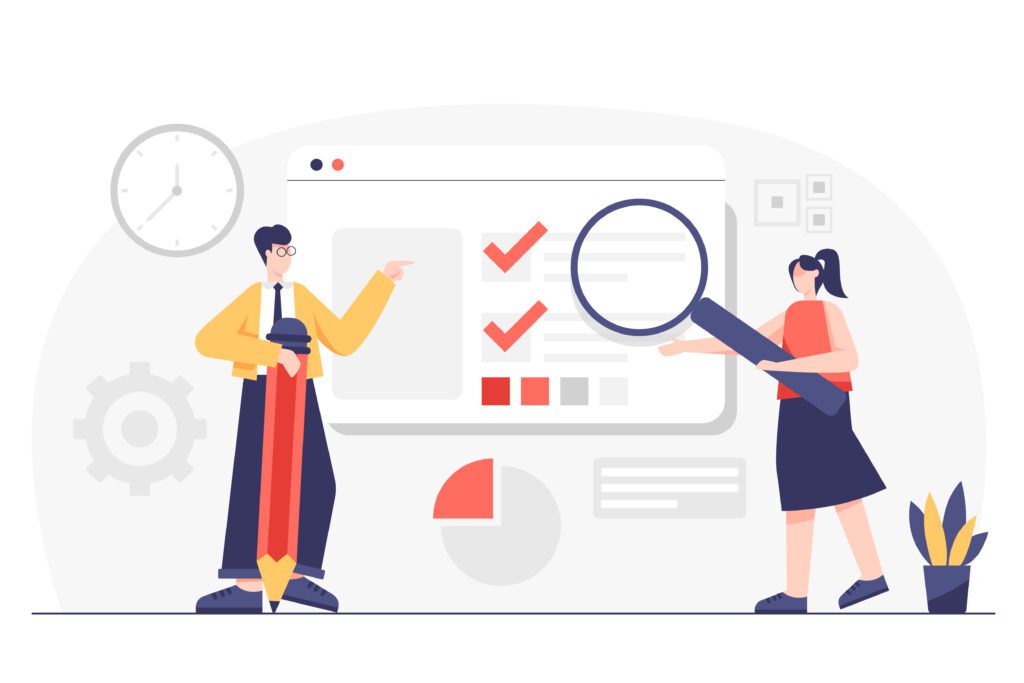 You probably won't find any mentions of websites if you run a Google search for "What are the best investments" and read every article that comes up on page one. The same old goods will be displayed, including equities, bonds, real estate, home renovation, etc. Simply said, not many individuals are aware of websites.
Why is that so?
The unpleasant truth is that most individuals are scared by website buying, aside from the fact that due to its historical use, the term "investment" frequently conjures up some form of financial derivative. They may have been duped in the past, or they may simply not think Google has the power to create websites at will and have them vanish at any time.
However, all of this is much exaggerated, and it's time to demystify website shopping for the general public. Let's begin by contrasting websites as investments with more established ones like stocks and real estate based on the most important indicators.
Recommended reading: How To Make Money Online In Cambodia? [2023]
Return On Investment
Since none of the main investment websites will be discussing them, you'll just have to look into what actual buyers are saying. The cost of a website today, in my opinion, is roughly 15-20 times its monthly earnings, yet the majority of website owners are willing to sell their wares for one or two times their yearly revenues.
Therefore, even a cautious assumption of a two-year payback period results in a staggering 50% ROI, which, to put it bluntly, dwarfs the returns from the other assets.
Control
Investing is typically thought of as being passive. It means that we are not required to take any action, it saves time and effort. Wouldn't you like to have greater control over your investment so that you might boost its return on investment (ROI) while yet having the option to stay passive if you so desired?
What I enjoy about website investment is that it's like becoming the owner and CEO of your own little company. You can update the design, social media, newsletter, and/or content as needed (and often free of cost).
Since you can use Google Analytics and other tracking tools to see the results of your changes, these adjustments are also highly data-driven. You may test, improve, and shorten your payback period in this way.
Risk
Risk and control frequently follow inverse relationships. Of course, this isn't always the case. The more power you have over something, though, the more you can do with it if something goes wrong.
At least there may be choices if a website loses visitors. You might look for new traffic sources or acquire new links. We obviously can't cover every possible circumstance, but suffice it to say that you shouldn't worry about Google removing your website from its search engine map.
There are countless techniques to increase website traffic (social media, guest posting, direct advertising). Google is only one search engine, and even if you lose your ranking, you can still make improvements.
These are significantly better alternatives to impatiently waiting for the market to recover, which might take years. On the other hand, you can typically address any issues with your website in a matter of months if they arise.
Technical Knowledge Required
The alleged technical expertise required to operate a website, as opposed to more conventional forms like real estate and financial derivatives, is one of the greatest issues that scares people away from website purchasing.
The truth is that individuals are more willing to ignore other investments, even though they do demand specialist knowledge. So let's stop acting like having technical knowledge of websites is any different from determining whether a location is desirable for a home purchase or analyzing a company's finances to see whether they will be lucrative in five years.
Aiming to be successful in investing, you must gain some in-depth understanding of the subject matter. Websites are just as valuable as any other asset.
Barriers To Entry And Cost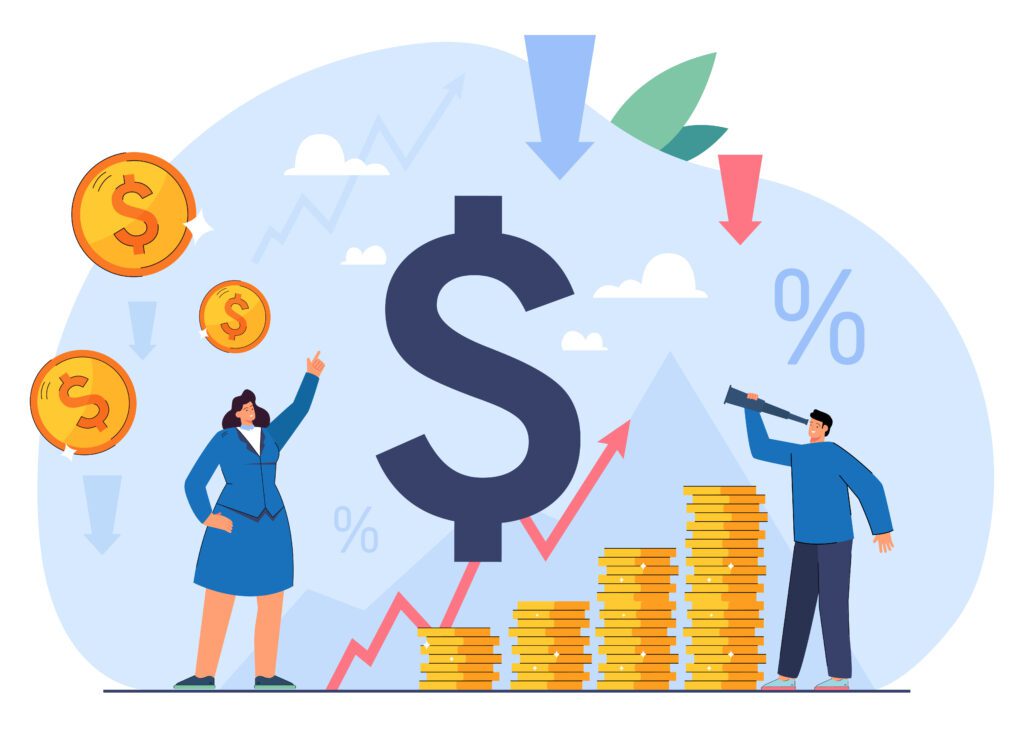 There are almost no entry barriers in stocks and websites, which is one thing they have in common. You can purchase a website right now via one of the many online marketplaces or brokers. Similarly to that, all you need to do to start investing in stocks is open a brokerage account.
Cost is one extremely specific obstacle to entrance. How much does the average website cost? It can range from a few hundred dollars up to six figures, but a reasonable estimate would be about a few thousand. This is based on the 20x model that was previously mentioned. Therefore, a website that brings in $100–200 each month will fetch $2–4,000.
Upkeep Required
It makes sense that we'd prefer passive investments for our portfolios. Our money is supposed to work for us through investments.
But first, let's be clear that not all investments are passive. Financial derivatives, yes, but the real estate also frequently involves interacting with clients and dealing with maintenance issues and general questions. Yes, you can engage a property management company to take care of things for you, but your ROI will be greatly reduced.
Similarly, websites may require tune-ups and do incur hosting costs. Once more, it depends on the purchase. Nevertheless, depending on the tasks, a group of virtual assistants may be well competent in performing the majority of them (and they will undoubtedly be far less expensive than a property management business).
Unless the site relies on paid advertising, the financial maintenance is also typically quite minimal.
How to do Website Investing for Profit?
Interested in making a website investment? I'll explain how to find websites and provide step-by-step guidance on how to earn money online by selling websites for a profit.
Step #1: Find Your Specialty
Finding a place to play in the game of buying and selling websites for profit is the most crucial aspect of it all. Let me outline the two website investment strategies in a few simple stages.
Passive income
Search for websites with healthy profit margins.
Look for opportunities where automation is either already possible or has the potential to be (without additional cost). To get passive income, we must spend as little time as possible and generate as much revenue as possible.
Invest in websites with unfashionable niches that have a solid organic position. Make sure the website will be profitable for several years by using our ad income calculator.
Conduct a website audit to make sure there are no spammy links, mistakes, or bans.
Buying and Selling
Search for possibilities with promising future trends (i.e., more people will be interested in the niche in the future than in the past).
Locate a growth path for yourself. Do you want to focus on lead optimization, paid social media marketing, paid search marketing, SEO, generating more money, etc.? Once you have chosen your expertise, attack a website that lacks it. Use these free traffic sources to grow your audience as soon as you acquire new customers.
Search for websites that would benefit from some technological upgrades. If a website is operating too slowly, you might be able to generate income by simply making it faster. The advantages and disadvantages of blogging differ greatly from those of a software website. Moving a website to Siteground from a subpar host, for example, could immediately increase traffic and revenue overnight.
Do you already have connections in the field? If so, collaborating with people you already know could help you quadruple your revenue.
Step #2: Create an Email for Deal Activity
To ensure that you find the most investment opportunities, you should probably build a temporary deal origination machine. Make a temporary email account to subscribe to as many newsletters as you can. Why is it only temporary? This might serve as your "hub" for new business. Along the way, it won't clog up your personal inbox.
Sign #3: Sign up for Deal Activity Newsletters
The following step is to subscribe to the relevant purchasing and selling website newsletters. The top websites for buying and selling websites are listed below.
Flippa
Since his beginnings, Flippa has undergone a significant evolution. This website can be used as a resource to identify established businesses, websites, and domains.
Empire Flippers
The only, thoroughly-vetted website broker you should be using is Empire Flippers. It serves as a platform for seasoned web investors. All prospective transactions must reach a minimum size threshold, yet that is still insufficient. They examine the website to make sure it is of the highest caliber.
FE International
Let's step it up a notch now! One of the top online brokers is FE International. They manage far larger transactions, even those from websites with millions of dollars in sales. They are essentially an investment bank that focuses on websites, in my opinion.
They are a top option for people wishing to sell at the greatest price feasible due to their extensive buyer network. If you are the one purchasing, you are confident in the caliber of the product.
BizBuySell
Although BizBuySell is typically recognized as a broker for conventional brick-and-mortar businesses, they occasionally advertise websites for sale. Finding something off the beaten path that can be misunderstood or undervalued can be done very well in this approach.
You can register for accounts and newsletters on each of these websites. Build your deal funnel on these networks to find new website investment opportunities.
Step #4: If You Like an Opportunity Start Your Due Diligence
The fun starts when you exercise diligence. Consider your new prospective investment opportunity as a chance to thoroughly investigate the company and learn how it runs.
Along the journey, you should take into account all of the following due diligence procedures:
By requesting actual bills and data, you may confirm financial statements.
Analyze the website's data and Google Analytics report.
To identify existing reliance and possible opportunities, look into social media profiles.
For the newsletter or to generate leads, request confirmation of the email list.
Check if the website is in good standing on important portals like Reddit, Quora, Google Adsense, and others.
Each account and line item in the P&L needs to be examined for confirmation. But it's not sufficient.
Consider how you can cut costs while boosting revenue.
Step #5: Run a Valuation & Present an Offer to the Seller
You've located a website, good. Your research is complete. Your moment to shine has come. Do your research to assist you to find a deal that is both intriguing and comfortable for you.
How does a valuation appear? Websites that are reliable and functional are often valued at 25–35 times their monthly revenue. That typically translates to 2-3 times annual earnings. The valuation's multiple is influenced by a wide range of factors. You should probably first gather the Latest-Twelve-Months (LTM) profit. This will make it easier to measure growth all year round.
When appraising a website, some of the most crucial elements include:
Size
expansion rate
Profitability
revenue diversification
capital arrangement
fluctuation in profits
Recurring income
reliance on the owner
The time needed to keep the website up to date
Some of these various valuation-influencing factors can be quantified. However, not all of them can be quantified. It's up to you to decide what is appropriate and suitable based on your preferences.
Going back to investing strategy, if you want to buy a website and later sell it for pure website profit, you should do the following:
Purchase at a low multiple
boost your earnings
Sell the website for a higher price based on future earnings than when you first bought it
Profit.
You should be willing to pay a higher valuation for a website if your goal is to invest in them simply for passive revenue. as long as its profitability and revenue are tenable.
Analyze your rate of return for simply letting the income run out indefinitely.
Step #6: Sign a Purchase Agreement and Close
At this point, you might have your job cut out for you. You ought to haggle over the signing of the contract. Include a review and confirmation time after that to guarantee that the websites' associated assets are transferred correctly. Consider the following important factors while drafting your purchase agreement:
Declarations and Warranties
Assurances & Covenants
Working capital
Funding the transaction's close
Working capital issues will probably arise. The website seller probably receives payment on a net-60-120 day basis. They'll want to make sure they receive payment for the earnings they made before you made your transaction. Clearly define the deadlines for earned income and out-of-pocket expenses.
Things to Consider When Investing in Website for Profit
When investing in a website for revenue or passive income, there are a few factors to keep in mind.
Transaction costs are inevitable. Most of the time, the vendor will be required to use a website to pay the costs. You'll probably have to spend 3–10% of the transaction value in fees if you invest in websites with the intention of making money.
Ups and downs are inevitable. Not everything will always go as planned. Maintain your drive to achieve the finest results.
The most undervalued component of investing in virtual property is tenacity.
Risk. Here, there is no free lunch.
The risk component of the equation Before you begin your adventure into digital real estate, there are a number of things you should be aware of in terms of risk. Among the most significant dangers are:
Not everyone has a good moral character. There will be scams. Herein is the application of my statement about effective due diligence. You must examine every detail and confirm all the data.
With changes in traffic, things alter. Google (or your preferred social networking platform) may modify its algorithm or posting requirements at any time. Your earnings may decrease drastically overnight as a result. You have no power over it. The best thing you can do is properly assess everything up front. If it does, try your best to fix the problem.
There are rivals in every market. You could face competition from others who would try to draw readers or customers away from the current provider. Determine in advance how sticky your revenue sources are.
Conclusion
You can invest $1,000,000 in real estate to potentially passively generate an 8% cash income. That translates to a passive income of $80,000. safer class of assets. With internet investing, you can earn far more money, but the level of risk is higher. You must decide if you want to invest in a website for growth or just use it as a source of revenue.
That is not passive income if you are investing for future growth. You will have a lot of work to do, but the potential rewards are larger.